It's not even noon yet. And I'm already wishing for it to be 4pm so we can start our Friday happy hour.
Check out what we got our hands on: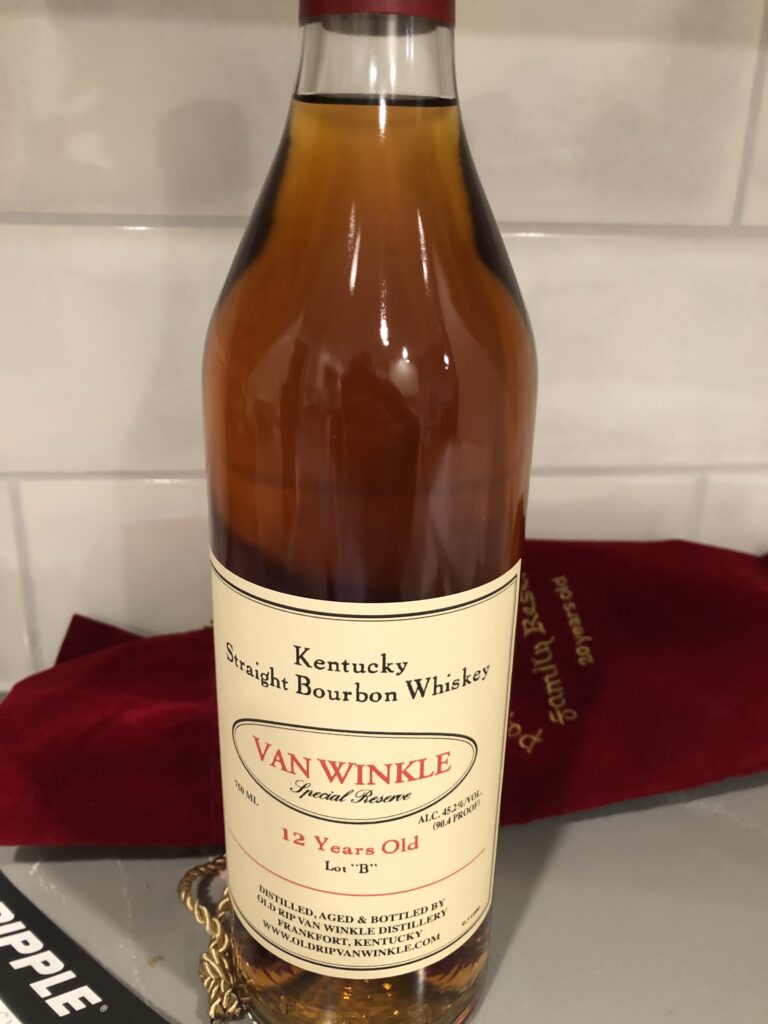 If you're not a bourbon guy, that's widely regarded as one of the crown jewels of the bourbon world. I love a good bourbon, but this is way above my palette grade. And definitely beyond my comfortable price range.
However, me and 12 of my cousins are celebrating something huge tonight.
One of our Uncle's has been diagnosed with ALS (Lou Gehrig's Disease). The symptoms are starting to take hold, so his time is limited. No, we're not celebrating the ALS.
We're celebrating his life while we can still tip a few back with him.
I'm not here to bum you out. Just stick with me for a minute…
No one is promised tomorrow.
Not you. Not me. Not my Uncle.
And I can say with 100% certainty. He has zero regrets. He's had a great life. Made his impact on the world. And will never, ever be forgotten.
So, my message, on what I'm sure will be an emotional day, is this…
PLEASE don't wait to start reaching for your potential. Don't wait for things to be perfect. Don't procrastinate.
There is no such thing as a perfect time.
Start with what you've got. And put the pedal to the metal!
Sometimes, you're going to win. Sometimes, you'll certainly lose. It's all part of the journey. And why we appreciate the results at the end.
If you've been following 18STRONG for any period of time and haven't even gotten up from your desk to get moving…GET THE F*** UP!
What's the hold up? Don't know how? We're here to help.
Join the Membership App or don't. Keep following us or don't. I can't force you get up and moving.
My cousin Ryan and I started this thing because we want everyone to succeed. We want you to live your best life. And leave this world with nothing left in the tank b/c you gave it everything you have.
Today, decide that you're going to change your life. And you're not taking "no' for an answer.
Now, if you'll excuse me. I need to call Ryan to check on the beautiful beef brisket he's smoking for tonight's celebration.
Let's f-ing do this,
Jeff Pelizzaro
PS – If anything I said resonates with you, I'd love to hear from you. You can hit REPLY anytime (yes, I check the support email too). Knowing I'm getting our Crew moving and making a difference is my fuel. And if you know someone this email may resonate with, please pass it on.