"He'd kick my ass

" 
–
Bryson DeChambeau 
when asked about a scrap with Brooks Koepka. 
This week, the top 70 golfers in the FedexCup (yes, that is actually one "word") standings head to Medinah Country Club in Chicago; site of Tiger's 1999 and 2006 PGA Championships and the 2012 Ryder Cup in which Team Europe prevailed 14.5 to 13.5 over Team USA.
Despite having just three top-10 finishes on the tour this year, Patrick Reed jumped from No. 50 to No. 2 in the standings following his win last week at the Northern Trust – just 206 points behind Brooks Koepka. 
How is that possible?  Unfortunately for Koepka's dominant season, he never finished on top of the leaderboard in a FedExCup Playoff event. 
Rory, Kuchar and Jon Rahm round out the top five, but rest assured, the standings will be unrecognizable after all 70 golfers play all four rounds this weekend.  Only the top 30 golfers left standing will move on in the playoffs for a shot at the title and some serious dough.   
70 golfers enter, 30 golfers leave
ALMOST FOUR HOURS OF AWESOMENESS
Once again, the pace-of-play hit the headlines again this week as Bryson DeChambeau told Brooks Koepka's caddy to tell his boss to make any comment about slow play "to my face".  As soon as Koepka got the message, he heroically went over and said it to his face.
Of course, there were no ensuing fisticuffs (when asked about a possible scrap, but it does beg the question for us civilian golfers…how long should it take to play a round of golf?  As luck would have it, the fine folks over at golf.com did the math for us earlier this week.
They considered a number of variables like the length of the course, bathroom breaks, cigar-lighting time, general male jackassery, etc. 
The final tally: A golfer who shoots 90 on an empty course, doesn't drink 18 beers and doesn't lose a box of balls should spend 3 hours and 47 minutes to walk 18 holes.  Having done our own grassroots research here at 18STRONG, you should double that number for charity scrambles.  
IF YOU AIN'T CHEATING, YOU AIN'T TRYING
In the weekly installment of head-scratching PGA rules, Webb Simpson was forced to play the remainder of his 2nd round with a cracked driver.  According to USA Today, he would either muscle up on his 3-wood or hit his broken club anyway.    
Of course, the rules are designed to keep golfers honest and the game fair.  Besides, under the microscope of tv cameras, photographers, rules officials and live crowds, how often could a professional golfer get away with anything less than legal?
Almost Every. Single. Round.
I'm sorry. What's that?    
Yup.  Vijay Singh's former caddie and failed mini-Tour player, Kip Henley, let the world know that, "If people think there's no cheating out there, they're crazy."  Some of it intentional and some of it ignorance, but cheating, nonetheless.
Like an ousted magician, he reveals that "coin fudging" is a regular staple and that the caddie/player code requires him to look the other way lest he look for a new bag the following weekend.
Kind of makes us all feel a little better about the 2-inch flub that nobody saw and doesn't make its way onto the scorecard.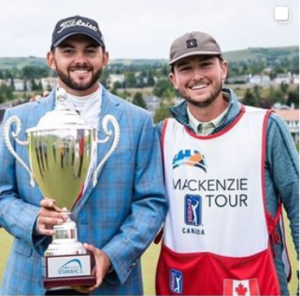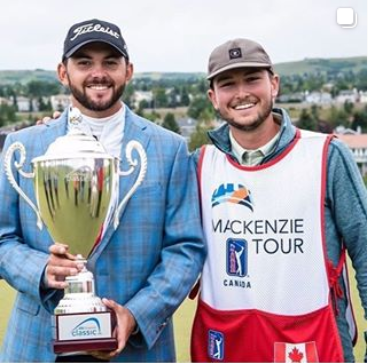 Congratulations to the 18STRONG golfer with one of the best golf names in the game, Hayden Buckley on his sudden-death playoff win at ATB Financial Classic!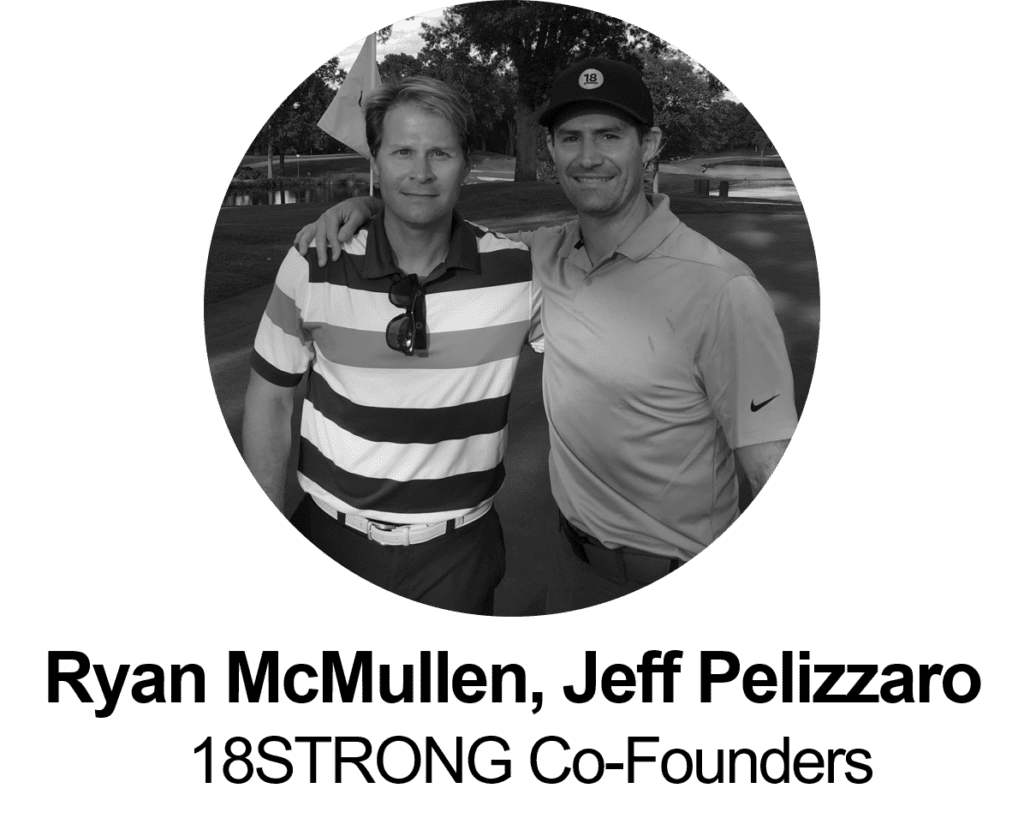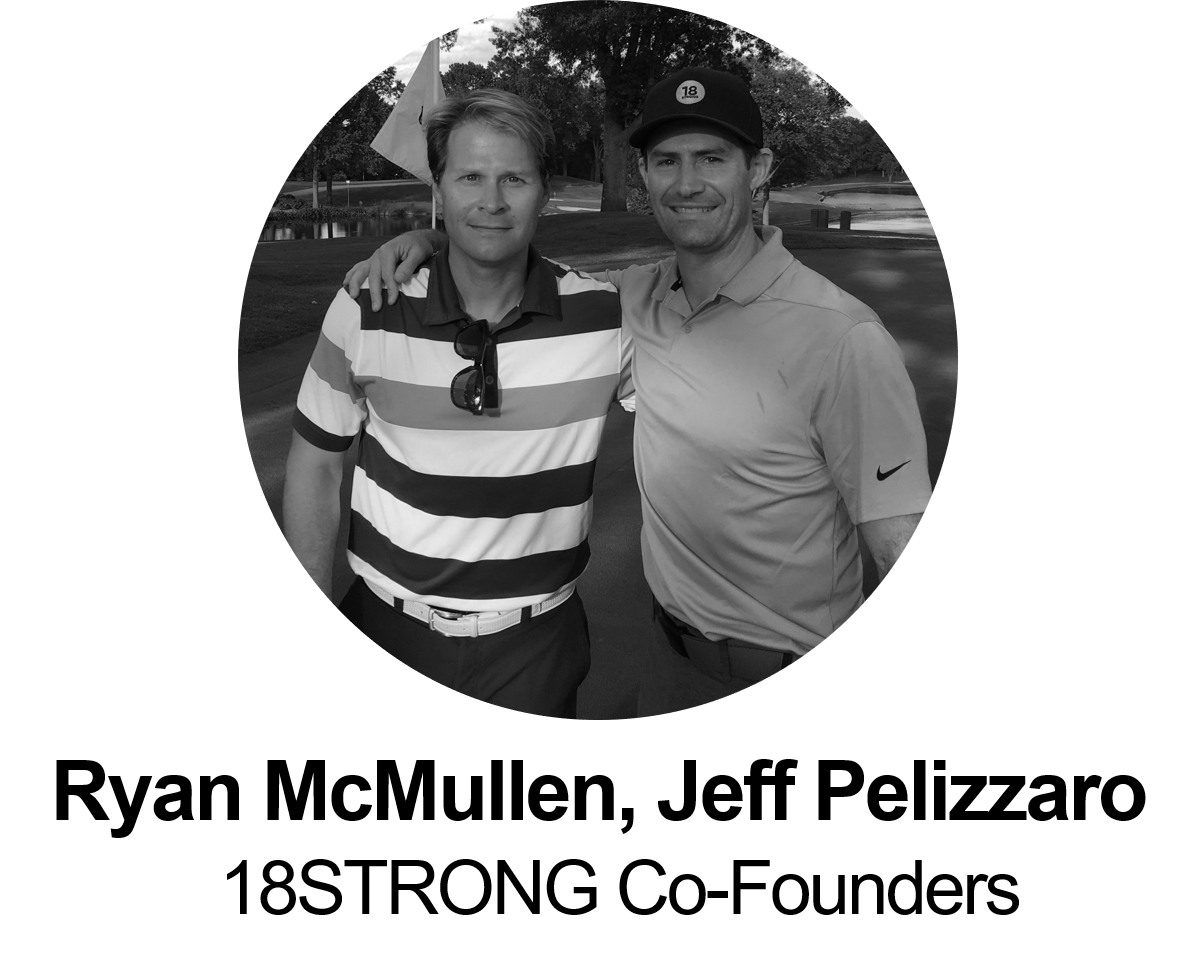 …check out this week's podcast with Michael Breed, one of the most recognizable golf instructors in the world.