"If you try to overpower Royal Portrush at The Open you'll be going home early." – Northern Ireland's Darren Clarke sharing experience about The Open this week.
For the first time since 1951, The Open is being held outside of Scotland or England and returning to the shores of Northern Ireland.  The Royal Portrush Golf Club, a 131-yr-old links course has been redesigned and lengthened extensively over the past four years to accommodate today's player and his space-aged equipment.
Billed as the greatest sporting event in the history of Northern Ireland, the country of 1.7 million golf-loving fans sold out all four days (first time ever) of the tournament and is expecting 190,000 onlookers to cheer on their fellow countrymen – Rory McIlroy, Graeme McDowell and Darren Clarke. 
While the hometown boys are the sentimental favorites, as of this writing, the oddsmakers have Brooks Koepka as the favorite and it's no mystery why…he has won four of the last 10 majors and finished runner-up twice.  AND if that weren't enough, his caddie with the perfect NASCAR name, Ricky Elliot, is from Portrush!
If you ain't first, you're last
WOLFF GETS A $1.152M CONSOLATION PRIZE
Matthew Wolff, owner of one of today's wackiest-looking swings and the winner of the 3M Open just two weeks ago did not earn a spot in The Open this weekend, but the guys who won the week before and after him are already enjoying the backdrop of The Game of Thrones.
The PGA rookie and reigning NCAA Player of the Year had the "unfortunate" luck to win a PGA event that was not a qualifier for The Open.  In addition to a player's status, there are 16 events across seven professional golf tours in which a spot can be earned, and Spoiler Alert: the 3M Open is not one of them.
As frustrating and arbitrary as it may seem for the 20-yr-old, he did earn a two-year exemption on the PGA Tour, a spot in the 2020 Master's and PGA Championship, and a payday that would almost pay for most college grads' student debt…almost.
PHIL GOES ON A HUNGER STRIKE
In an effort to flee the tyrannical fat cells that have been weighing him down (yup, I said it), Phil Mickelson went on a 6-day fast of nothing but water and his version of bulletproof coffee to do a "hard reset" in an effort to get his game back on track.
In a fireside chat posted on Twitter (@PhilMickelson), Phil tells us, "I haven't felt good about myself and the way I've been playing…" and "I don't know if it's going to help me play better or not, but I'm willing to do whatever it takes to try to get my best back."
Seems like a bit of an extreme strategy, but outside of Sumo wrestling, losing 15 pounds can only help performance, right?  We're all closely watching to see if the 49-yr-old can recapture some of the magic that helped him win the 2013 British Open.
"THE MAYO CLINIC OF GOLF"
Sea Island, a luxury golf destination on the coast of Georgia has completely raised the bar for all golf fitness facilities and according to Bloomberg, created, "The Mayo Clinic of Golf".  And based on the multimillion-dollar investment in the 17,000-square-foot facility, they may have a point.
Randy Myers, Sea Island's director of fitness and co-founder of the Titleist Performance Institute, continues to bring a scientific approach to golf fitness and how quickly it can improve your game by saying, "Fitness can make a big difference more easily than people think."
Most golfers are simply asking their bodies to do things they physically can't do.  Says Myers, "You need a body that is capable of doing what it needs to do, in balance and in posture, and has the energy to keep doing it to the end of the round."
Truer words have never been spoken.  
If Myers has done just one thing over his career, it's that he has brought great awareness to golf fitness. More golfers than ever are taking advantage of fitness to play their best golf…and that's good.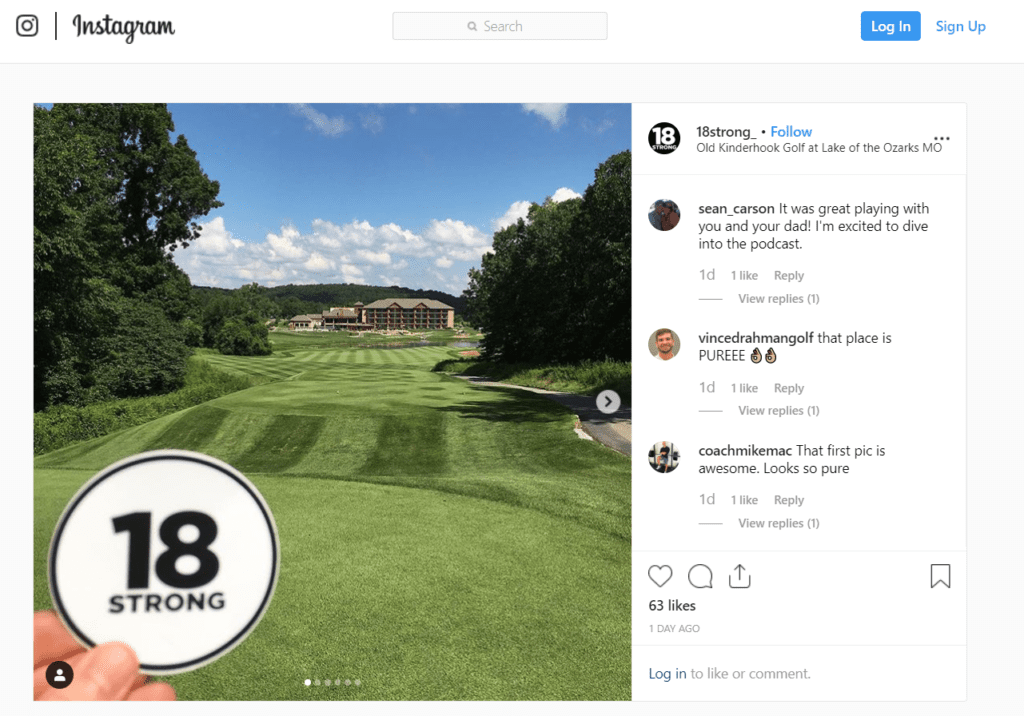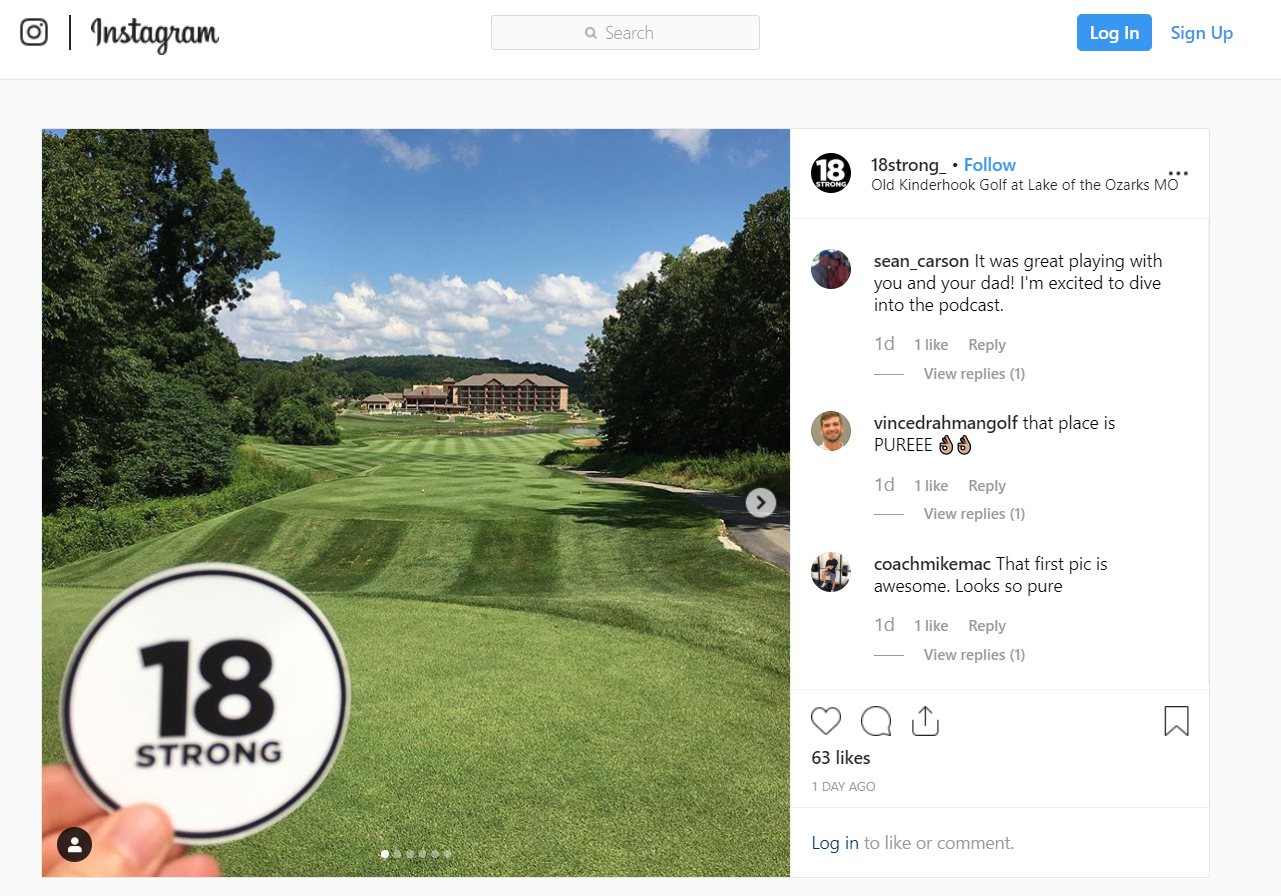 18STRONG making an appearance at Old Kinderhook Golf in the Lake of the Ozarks.  Great track!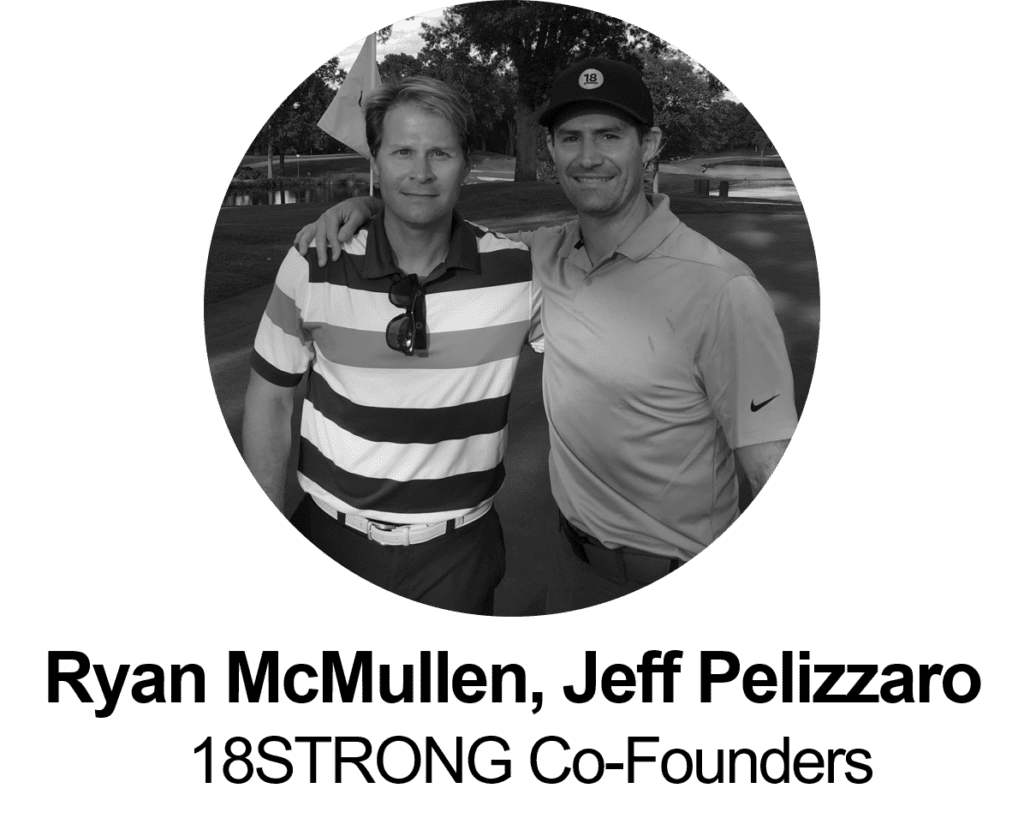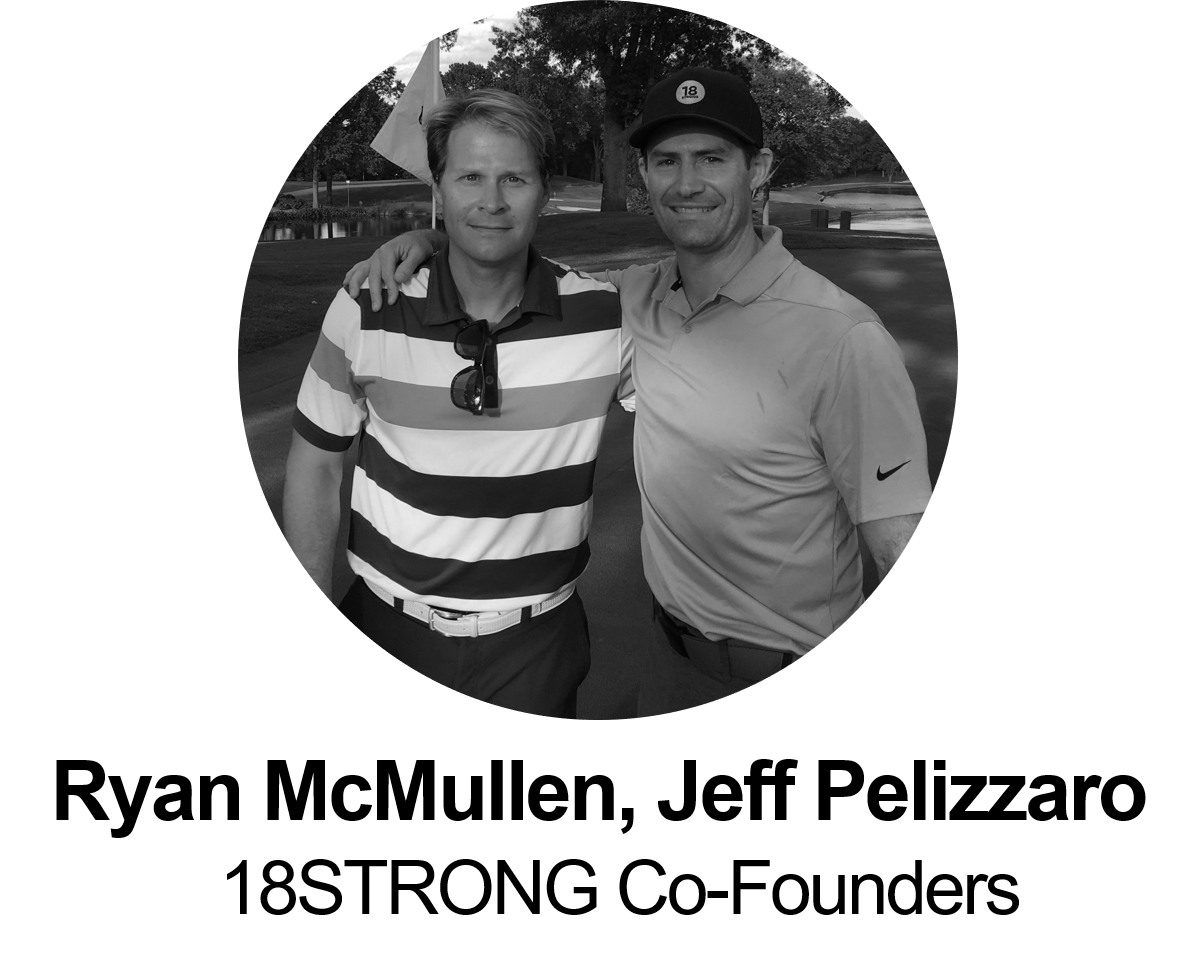 …check out this week's podcast with Ben Wong, one of today's best amateur golfers, about his impractical journey from Hong Kong to Beijing to Texas to the NCAA finals.