"I just practice before the majors. Regular tournaments I don't practice

."
– 
#1 Ranked Brooks Koepka
 making us all feel 
this small
 about our golf talent.
WGC-FEDEX ST. JUDE INVITATIONAL
We're all feeling a little depressed this week as golf's major season officially wrapped up with Shane Lowry showing us all whose island it is.  But there's no time to be blue as this week's tournament is definitely not a throw-away.   
The World Golf Championships brings out all of the big boys, sans a couple notable names, who will take their talents to TPC Southwind in Memphis, TN for a weekend of narrow fairways and a boatload of balls in the water. 
There are a number of long par 4s (seven are 450+ yards), so Greens In Regulation will be the telling stat of the week.  Early favorites are 2-time winner DJ, last year's winner Justin Thomas, and coming off a nightmarish Open, Rory McIlroy.  Do you see a theme of big-hitters developing? 
Put on your blue suede soft spikes
TIME FOR A SHOT CLOCK IN GOLF?
J.B. Holmes, the posterchild for slow play, but certainly not the only offender, was once again criticized at The Open.  And when asked about it by Golfweek's Steve DiMeglio, an uncharacteristically politically-correct Brooks Koepka had this to say: 
"What I don't understand is when it's your turn to hit, your glove is not on, then you start thinking about it, that's where the problem lies. It's not that he takes that long. He doesn't do anything until his turn. That's the frustrating part. But he's not the only one that does it out here."
He's not wrong.  Nobody in the history of spoken word has ever been heard saying, "Golf is way too fast."  Really, why can't a guy be ready to hit when, I don't know, it's his turn to hit?
The European Tour has used the shot clock during multiple events to glowing reviews, but the PGA purists' resistance to most new things makes it very unlikely we'll see Brooks Koepka hitting a buzzer beater on the 18th green at Augusta for the win anytime soon.   
TIGER SUMS UP GOLF FITNESS IN NINE WORDS
In roughly 1/100th the time it took J.B. Holmes to take a shot at Torrey Pines in 2018, Tiger Woods summed up the #1 problem that plagues most amateur golfers…"I'm just not moving as well as I'd like."
Nailed it, Tiger. 
For the most part, golfers spend their time at the range banging around balls, agonizing over mechanics, maybe do a little chipping and putting, but seldom take the time to get their bodies moving better. 
According to every golf fitness professional worth his salt, most golfers are asking their bodies to do things it simply can't do.  Luckily for the majority of us, we're not trying to stay on tour, so some basic golf fitness will go a long way to shooting lower scores, increasing endurance and playing for many years to come.
Tiger is now one of us.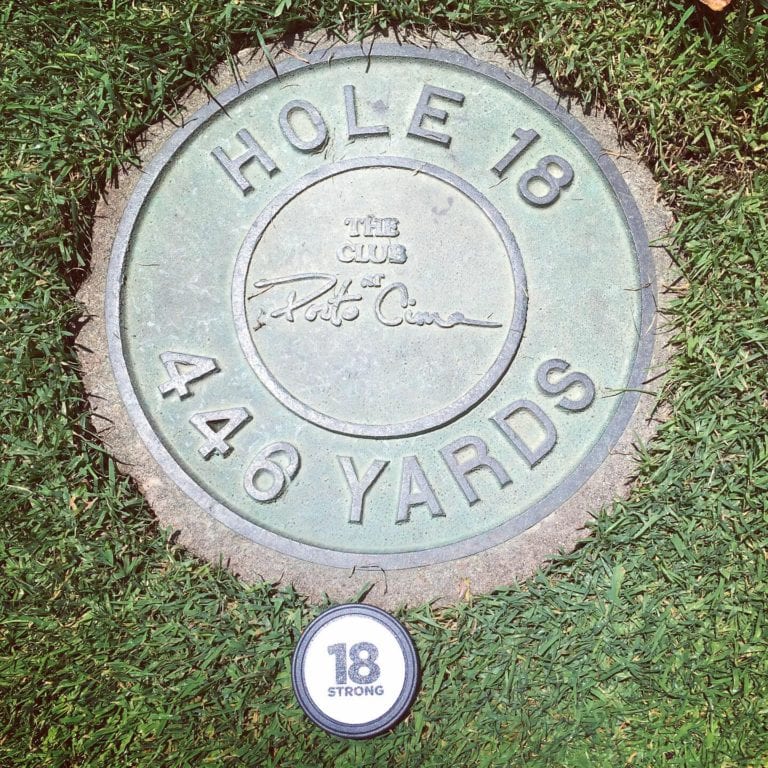 One of the most beautiful courses in Missouri.  The Club at Porto Cima at the Lake of the Ozarks is a must-play!