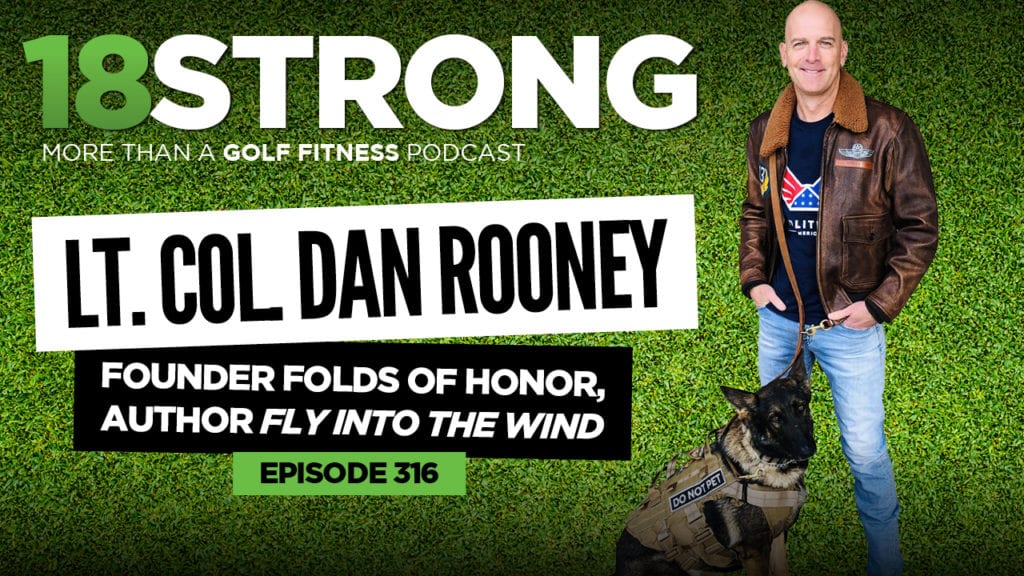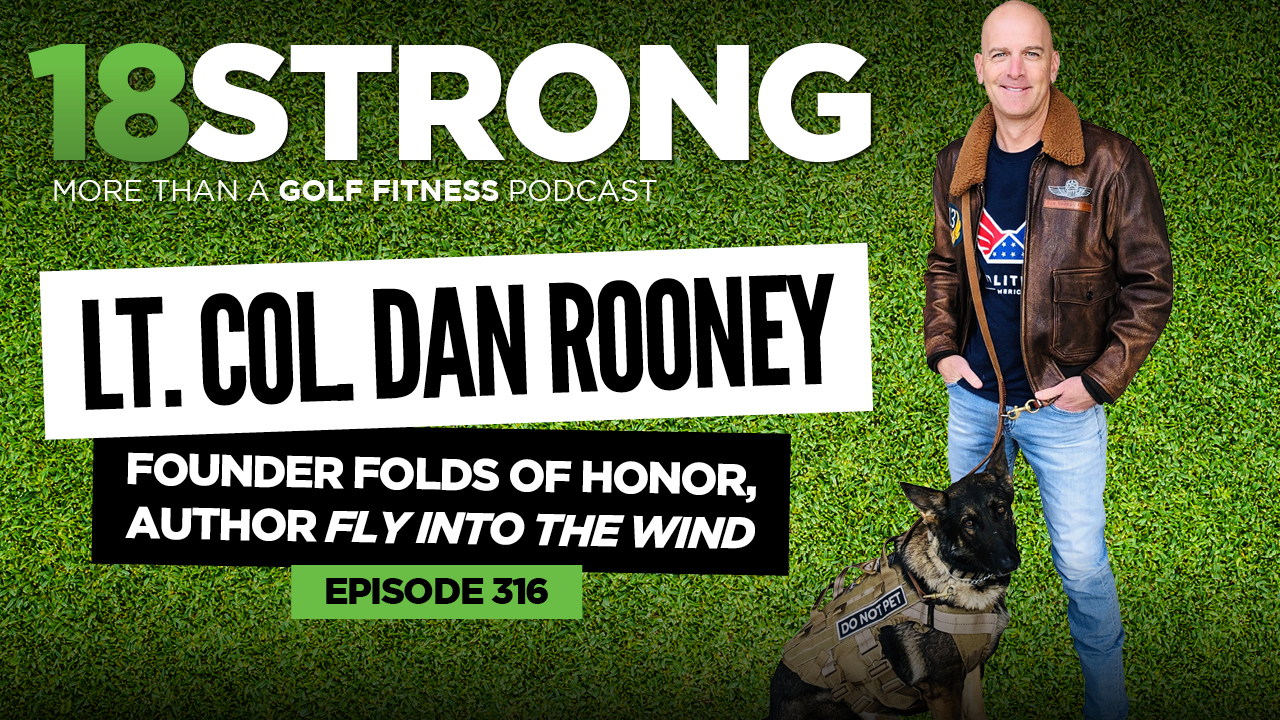 In this week's episode I have the privilege of sitting down with Lt Col Dan Rooney, the founder of Folds of Honor, one of the most successful charitable organizations in the game of golf.
Folds of Honor, provides educational scholarships to families of fallen or disabled service members and it was started back in 2007 as a basic fundraiser charity tournament and now has provided over $145 million dollars worth of scholarships to families.
Dan is also the only person on the planet that is both a fighter pilot AND PGA teaching professional so there is a lot of stuff to talk about on today's episode. On top of that he is also the author of the new book Fly Into the Wind, so this episode is probably going to be one where you pull over the car, grab a pen and paper because there is definitely notes and insight to be taken from Dan on how his lessons as fighter pilot have guided so many of the decisions and habits of his life in the plane, on the course, and everywhere else.
Lt. Col. Dan Rooney's Background:
Lt Col Dan Rooney is the founder of the Folds of Honor, an F-16 Fighter Pilot (1,800 hours of flight time) with 3 combat tours in Iraq, and a PGA Golf Professional.
He is a Fox News contributor and host of the Fox Nation's series Fly Into the Wind.
As an author he has written two books, A Patriot's Calling: Living Life between Fear and Faith and Fly Into the Wind: How to Harness Faith and Fearlessness On Your Ascent to Greatness.
Lt Col Rooney was the motivational team speaker for two US Ryder Cup teams.
He has been recognized as one of People magazine's"Heroes of the Year", Money magazine's"Hero of the Year" and ABC World News Tonight's "Persons of the Year."
He was a CNN Hero and awarded the Fox Nation Ultimate Patriot Award.
He lives in Owasso, Oklahoma with his wife, five daughters, and three dogs.
Highlights From This Episode:
His background and how the synchronicity of chance and purpose led him to be both a fighter pilot and PGA Professional.
He talks on the parallels he has seen between the two spheres of his life and how his experience as a fighter pilot has improved his golf game and vice versa.
The inception of Folds of Honor, it's humble beginnings to what it is now, its purpose and mission to help families of fallen or disable service members and it's reach to date.
What led to him starting and founding Patriot Golf Day and how it has raised $58 million in its 13 years and how he is re-opening his fathers golf course as American Dunes with the help and design of Jack Niklaus this May.
He talks on the inspiration behind his new book Fly Into the Wind and the need of resistance to ascend to reach our goals and aspirations.
We also go through a few of the lines of effort from the book that helps in re-framing your life.
Parting Questions:
Favorite Golf Movie? Caddy Shack
Inspirational Book? The Power of Now by Eckhart Tolle
What is your walk-up song to the first teebox? I'm Alright by Kenny Loggins
If you could play anywhere in the world with any 3 people, who would it be and where would you play? My Dad, My Grandfather and Jack Niklaus at Bandon Dunes (or anywhere on the water)
Where to Find Lt. Col. Dan Rooney, Folds of Honor, and his book:
Instagram

Fly Into the Wind Book
Episode Sponsors: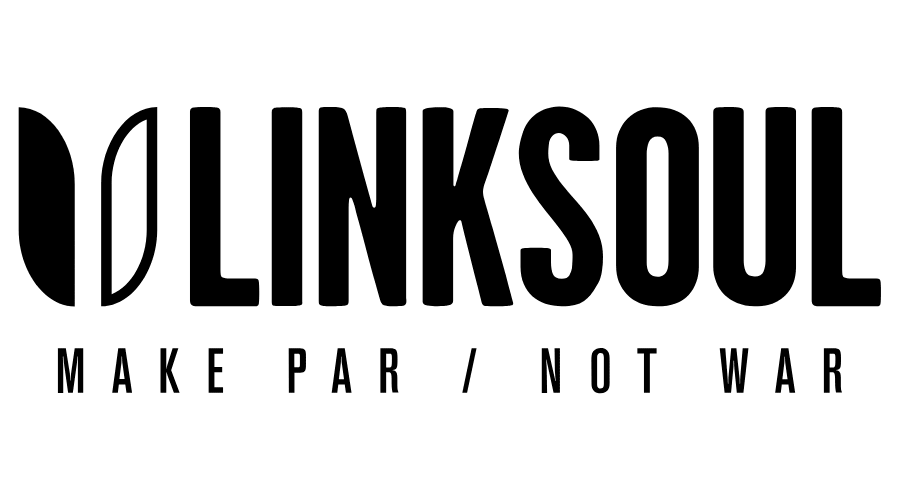 LINKSOUL: For your 20% discount on LINKSOUL gear, go to 18strong.com/linksoul or click the logo below.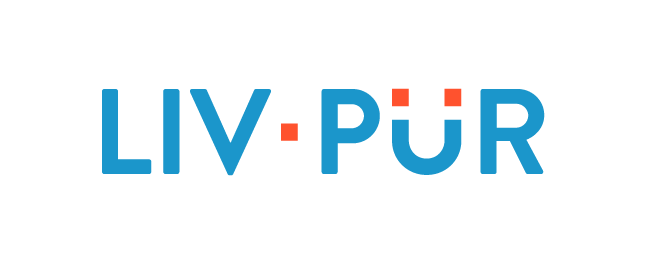 LivPur: For your 15% discount on LivPur products, go to LivPur.com (or click the logo above) and use the code "18STRONG".
---
More Cool Stuff to Check Out:
To continue the conversation and ask any questions you may have, head over to the 18STRONG Movement group on Facebook.
18STRONG Pro Shop (Get your 18STRONG gear!)
18STRONG Resources (All of the cool stuff we recommend: products, books, golf stuff, etc – and discount codes for the 18STRONG Crew)