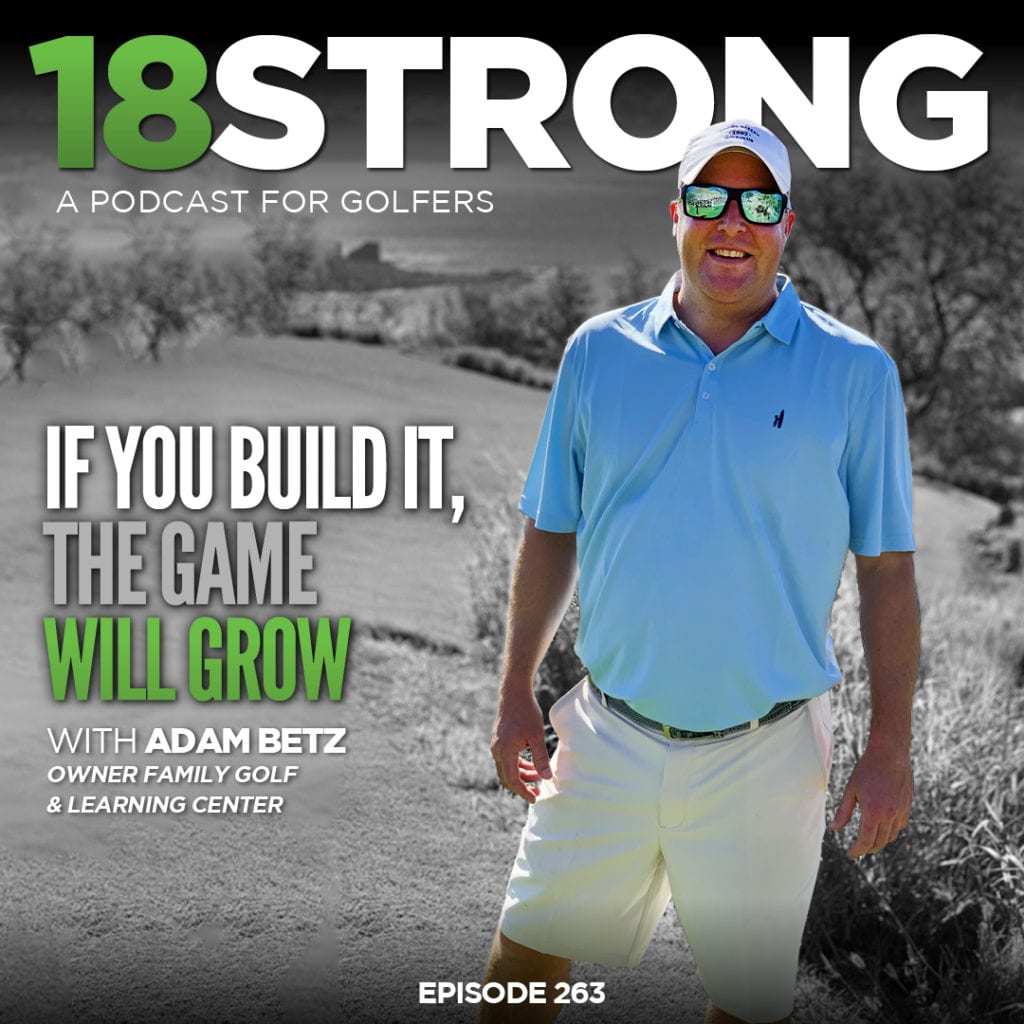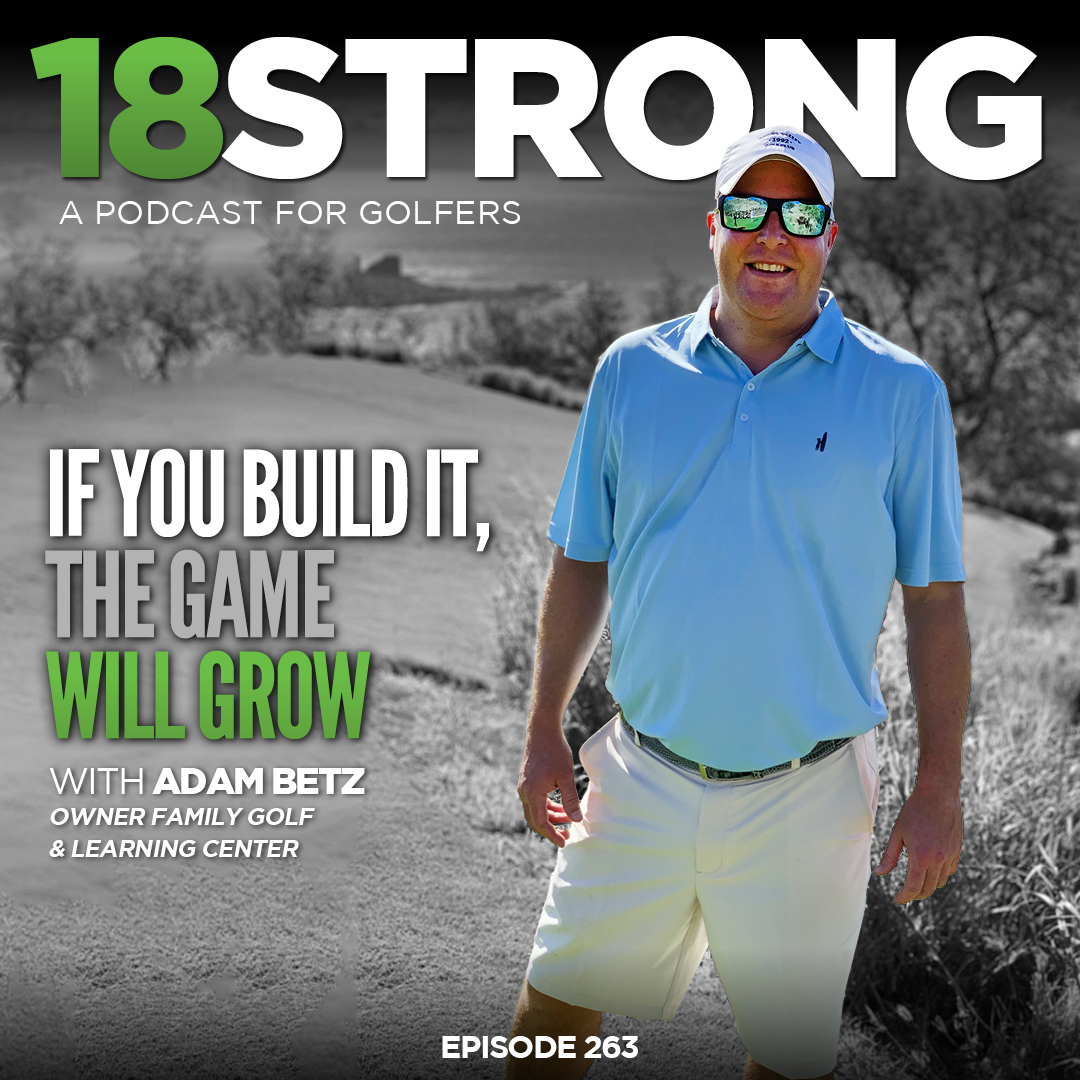 This week, we have my buddy Adam Betz, PGA professional and owner of the Family Golf and Learning Center (FGLC) on the show. Adam is changing the face of golf in St. Louis with his renovation of FGLC. What used to be a bit of a run-down old driving range is quickly becoming the premier practice facility in the midwest.
In today's episode, we share some exciting news of a partnership brewing with 18STRONG and Family golf, as well as Adam's vision for what will soon be a brand new structure and golf performance center.
Adam's passion for the game of golf from the time he was a little boy has lead him to this point where his mission is to give back the same golf community that helped him get to where he is today.
Adam Betz's Background
Adam is a PGA Class A Member from St. Louis, Missouri and currently the Owner of Family Golf and Learning Center in St. Louis.
Adam played junior golf in St. Louis and became a Missouri State Champion in 2001. He competed as an amateur and in college at Spring Hill College in Mobile, Alabama. A 2004 US Amateur contestant at Winged Foot went on to play professionally on the mini-tours from 2006 to 2010 competing on the Grey Goose Gateway Tour, Minor League Golf Tour and various State Opens and PGA Tour Monday Qualifiers. Adam participated in the 2008 PGA Qualifying Tournament and advanced to 2nd Stage.
He has also worked at many prestigious clubs including Burnt Pine Golf Club in Sandestin, FL, Lost Tree Club in North Palm Beach, FL and most recently at Meadowbrook Country Club in St. Louis before taking over at Family Golf and Learning Center in 2018.
Adam's ambition at Family Golf and Learning Center is to provide St. Louis' golfing community a premier practice and training facility along with indoor training offerings, the best junior golf programs and a robust golf fitness program.
Adam's goal is to change what practice and developing your golf skill looks like in St. Louis and the Midwest. Adam's passion is golf instruction and growing the game of golf through instruction and exposing golfers to the best possible instructors and trainers in the world.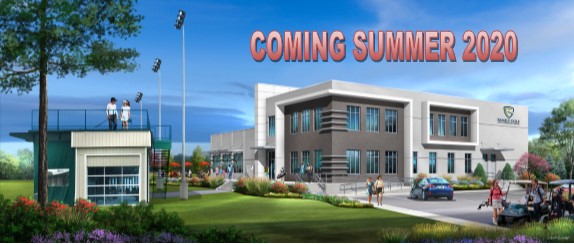 Highlights from this Episode
His introduction to golf through his dad, his sponsored PGA min-tour run and how he found his love for teaching the game. He also dives into what the transition from player to teacher/instructor looked like for him.
He explains some of the challenges in teaching and conveying a high-level professional understanding of the game to lower level and amateur players and some of the techniques he picked up to help get his points across.
How being diagnosed with an autoimmune disease led a desire in him to expand his reach and taking on Family Golf and Learning Center. He also talks on what surprised him most in the transition to this project from being a teaching pro full time.
How he turned the Family Golf and Learning Center from an old dilapidated building into the amazing facility it is today and what he still has yet in store for the facility moving forward.
Breaking the news the 18Stron HQ will be out of the fitness facility that is Adam is creating at Family Golf and Learning Center and why fitness is such an important piece to the puzzle for Adam.
Some of the tips he would suggest and what mistakes he would like to prevent people from making when he works with them at his facility before they take it out to the course.
Parting Questions for Adam Betz
Caddy Shack or Happy Gilmore? Happy Gilmore
How many Golf Balls do you have at the facility? 60,000
If you could pick a walk-up song to the first teebox, what would it be?
St. Louie by Nelly
If you could play 18 holes of golf with anyone, who would it be and where would you play? Tiger Woods, my wife, and my dad at Augusta

Any last piece of advice? Stay consistent with your process': have a set routine and a set goal
Follow along with Adam and Family Golf Center at:
Episode Sponsor:
LINKSOUL: For your 20% discount on LINKSOUL gear, go to 18strong.com/linksoul or click the logo below.