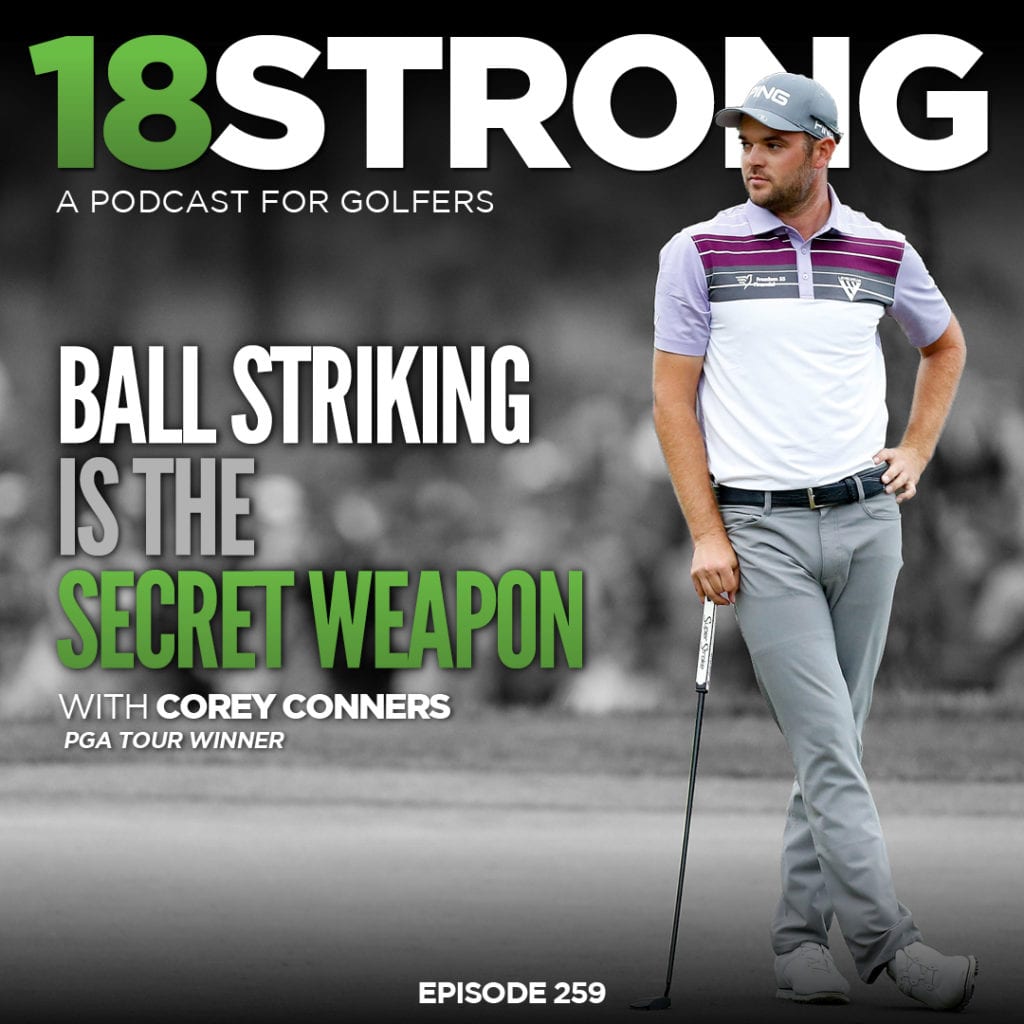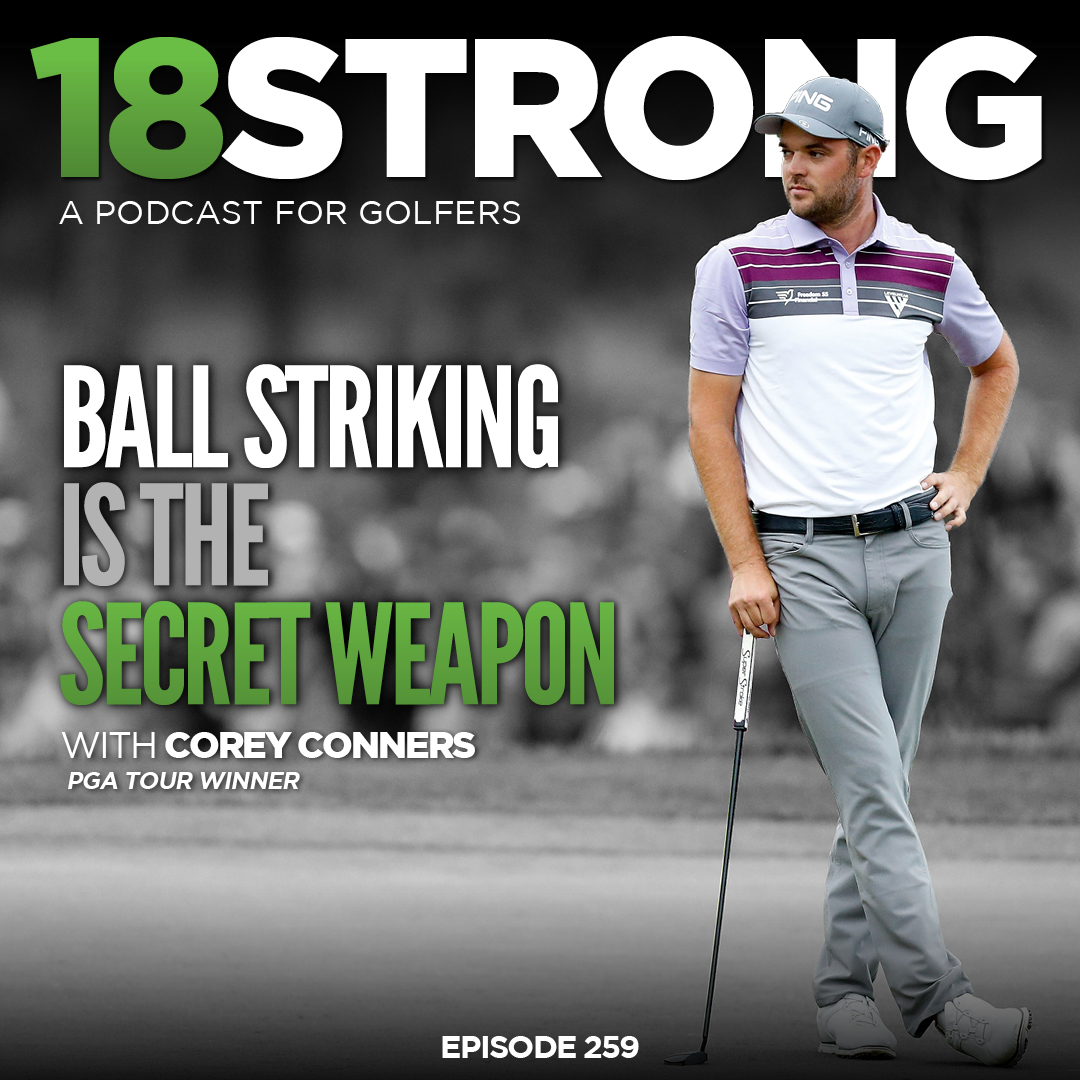 In this week's episode, we are talking with Corey Conners, PGA tour winner of the Valero Texas Open 2019. Corey had an incredible year on Tour in 2019, starting the year with almost no status. He went on to Monday qualify into multiple PGA Tour events including the Valero Texas Open which he went on to win, locking up his tour card for another 2 years.
But that wasn't the end of his run. Corey went on to play lights out the rest of the season and made it to the Tour Championship at East Lake as one of the Top 30 golfers in the Fed Ex Cup.
Today we had a chance to catch up with Corey and get to know him, his background and the secret to his success on tour.


Corey Conners' Background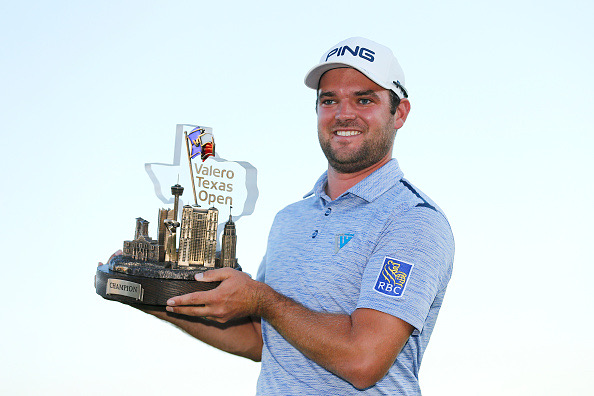 Earned first career PGA TOUR title at the Valero Texas Open and qualified for the FedExCup Playoffs for the first time in his career, advancing to the TOUR Championship and ending the season tied for 26th in the FedExCup standings.
He became the first player to advance from the Monday qualifier and win on the PGA TOUR since 2010.
Corey is a huge hockey fan with his favorite professional team being the NHL's Toronto Maple Leafs. He was also a member of his high school hockey team that won a Provincial Hockey Championship.
Good friends with fellow TOUR player and Canadian Mackenzie Hughes. The pair played junior golf together and were college teammates at Kent State. Hughes was by the green for Conners' first PGA TOUR win at the 2019 Valero Texas Open.
Corey is a bit of a mathematical genius. Studied actuary math in college at Kent State and was a two-time Academic All-American.
Highlights from this Episode
His year so far and recapping the Sanderson Farms championship where he finished second and how it helped snowball his season to become the "Monday qualifying machine."
The details leading up to his big win at the Valero Texas Open.
He gives us a play-by-play of his mindset, mentality, and anxiety going into the Valero Texas Open and what his emotions were as he was making his way through to the last putt.
After reflecting on his wins, Corey goes into what he sees are his strengths with the game like ball striking, distance control and the evolution of his swing.
He talks about his fitness regimen, keeping it simple, staying limber and working on stretching and movement exercises on the road.
His love for practice and what his practice sessions look like.
His biggest challenges this past year, his goals looking towards the new season and what his prep looks like as he stays sharp and keeps the fire on.
Caddy Shack or Happy Gilmore? Caddy Shack
If you could pick a walk-up song to the first teebox, what would it be?
Oh Canada
If you could play 18 holes of golf with anyone, who would it be and where would you play?
Dad, Arnold Palmer, Jack Nicklaus at Listowel Golf Club
How many holes-in-one do you have? 7

Any last piece of advice? Get a good tempo and hit solid.
Where to follow Corey Conners:
Instagram: @coreyconners
Twitter: @Coreconn
Episode Sponsor:
LINKSOUL– Click the LINKSOUL image below to get 20% off your entire order for being an 18STRONG listener!