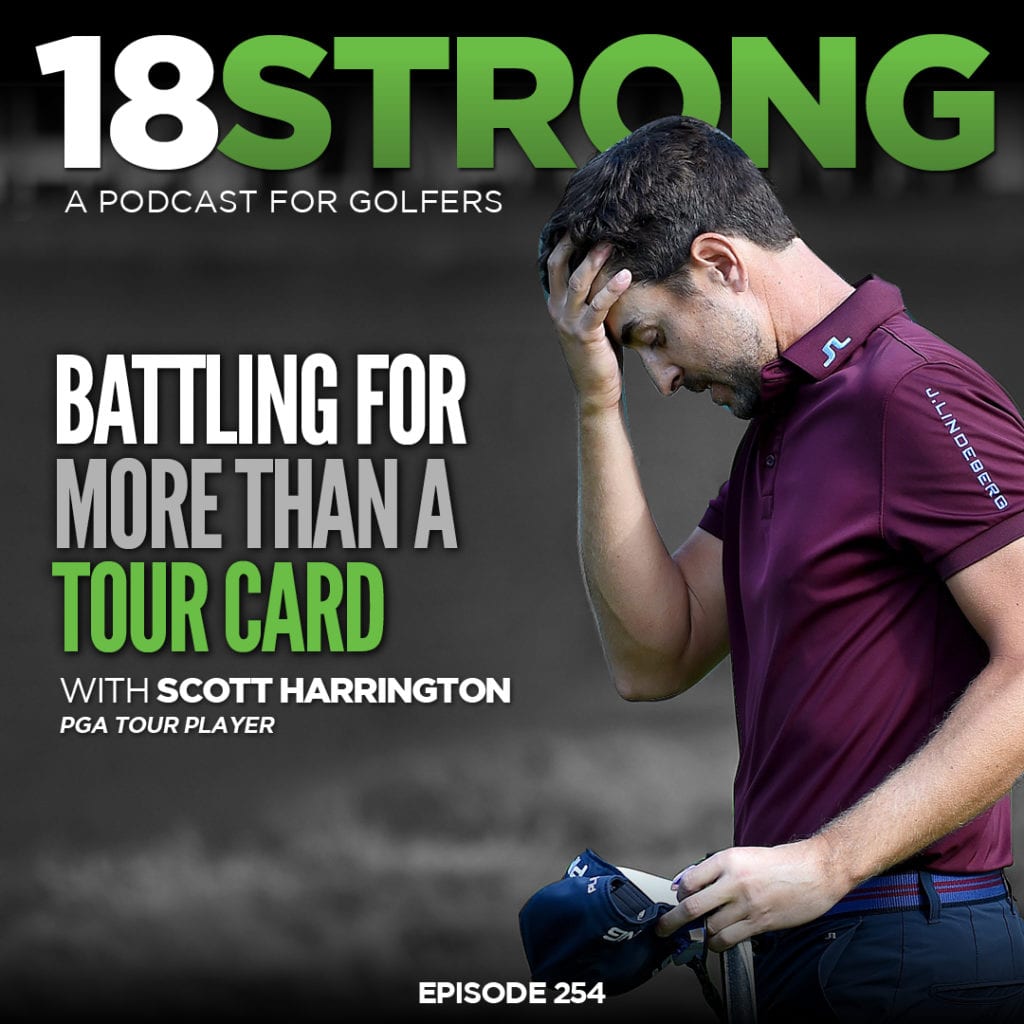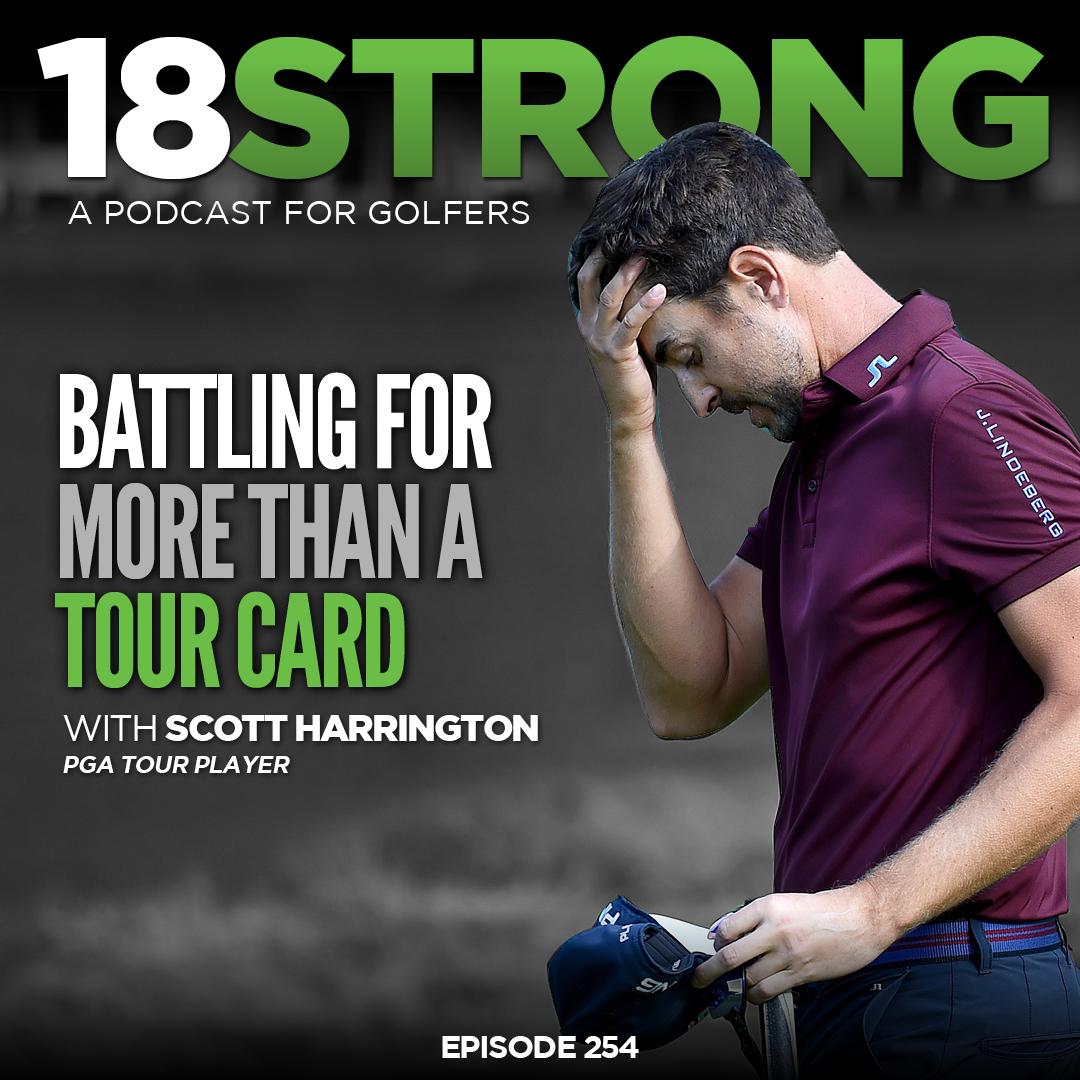 Today I am especially excited to have on our special guest, PGA Tour Pro Scott Harrington.

Often we are asked "what exactly is 18STRONG and what does it mean?"
And, to be honest, sometimes I have trouble explaining that. In the broadest form, we are an online golf fitness company.
But if you've been following 18STRONG for a while, you know there's a lot more to it than that. We like to think of "18STRONG" as more of an adjective to describe people like Scott and golfers like you that are willing to do what it takes to get better both on and off the course.
18STRONG golfers are in it to maximize the enjoyment of the game, appreciate the rewards on the course, and cherish the memories created on the links.
Which is why I'm so excited to have Scott on the show. He embodies what 18Strong is all about: not only has he been working towards his dream of playing on the PGA Tour for the past 17 years, but it's the battles off the course that he and his wife have endured in the last several years that make the fulfillment of his dream that much more amazing.


Scott Harrington's Background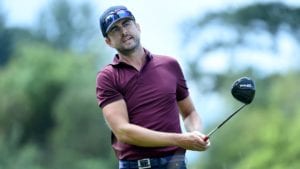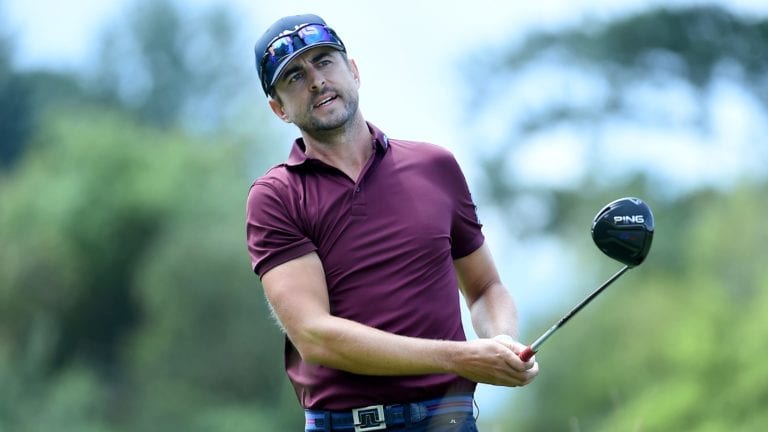 Grew up in Eugene, OR
Currently lives in Scottdale, AZ
Played collegiate golf at Northwestern University
Scott Turned professional in 2003 and earned his PGA Tour card via the Top 25 on the Korn Ferry Tour in 2019
Scott forfeit his season on the Korn Ferry Tour in 2018 to take care of his wife Jenn during her battle with cancer.
Jenn is now healthy and in remission, and Scott has begun his PGA Tour career with a fast start in the 2019 season, with 3 Top 25 starts, including a T2 at the Houston Open last week (Oct 2019).
Highlights from this Episode:
His background in an array of sports, when he started focusing on golf above all, his time at Northwestern, and what the decision to turn pro looked like for him.
What the 17 years of trying to get into the PGA tour looked like and what kept him going playing tournament after tournament, as well as when he got onto the Web.com tour and what that journey looked like.
What him and his wife have been battling outside of the golf and why getting his PGA card at the end of the Korn Ferry Tour was an even more special moment.
What his wife's battle with cancer and subsequently his break from golf to take care of his wife looked like and how he shook off the rust to come back better than ever.
What life, training, and goals/motivation he has post getting his PGA card, and what he is most excited about with his new status and the new events he gets to play in.
Parting Questions:
Caddy Shack or Happy Gilmore?
Caddy Shack
What's you're walk up song to the first tee?
Lose Yourself by Eminem
If you could play 18 holes of golf with anyone, who would it be and where would you play?
Tiger Woods, Phil Mickelson, Payne Stewart at Riviera
Any last piece of advice for the 18Strong audience?
Enjoy it and stick with it. Enjoying the game is underrated.
Find out more about Scott Harrington at:
Episode Sponsor:
SuperSpeed Golf: Use the code "18STRONG" at SuperSpeedGolf.com
LINKSOUL: For your 20% discount on LinkSoul gear, go to 18strong.com/linksoul