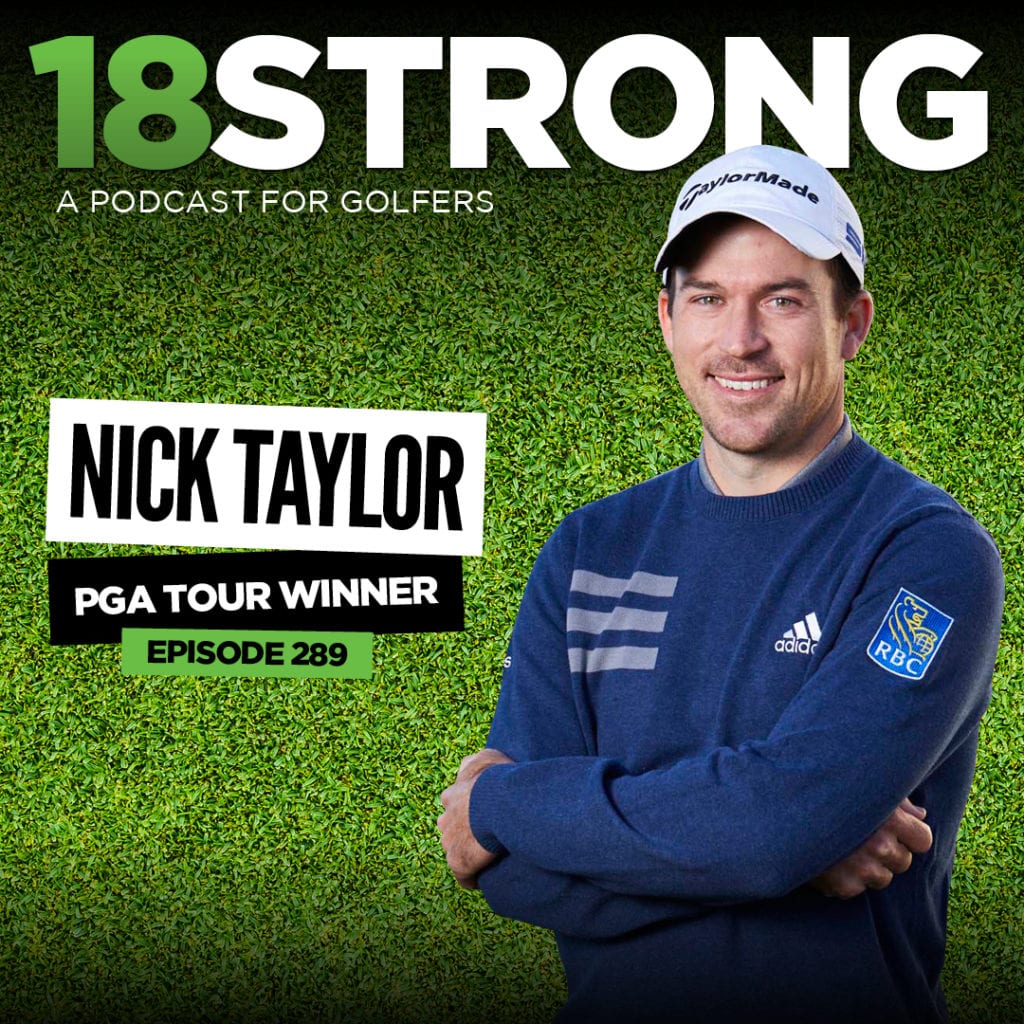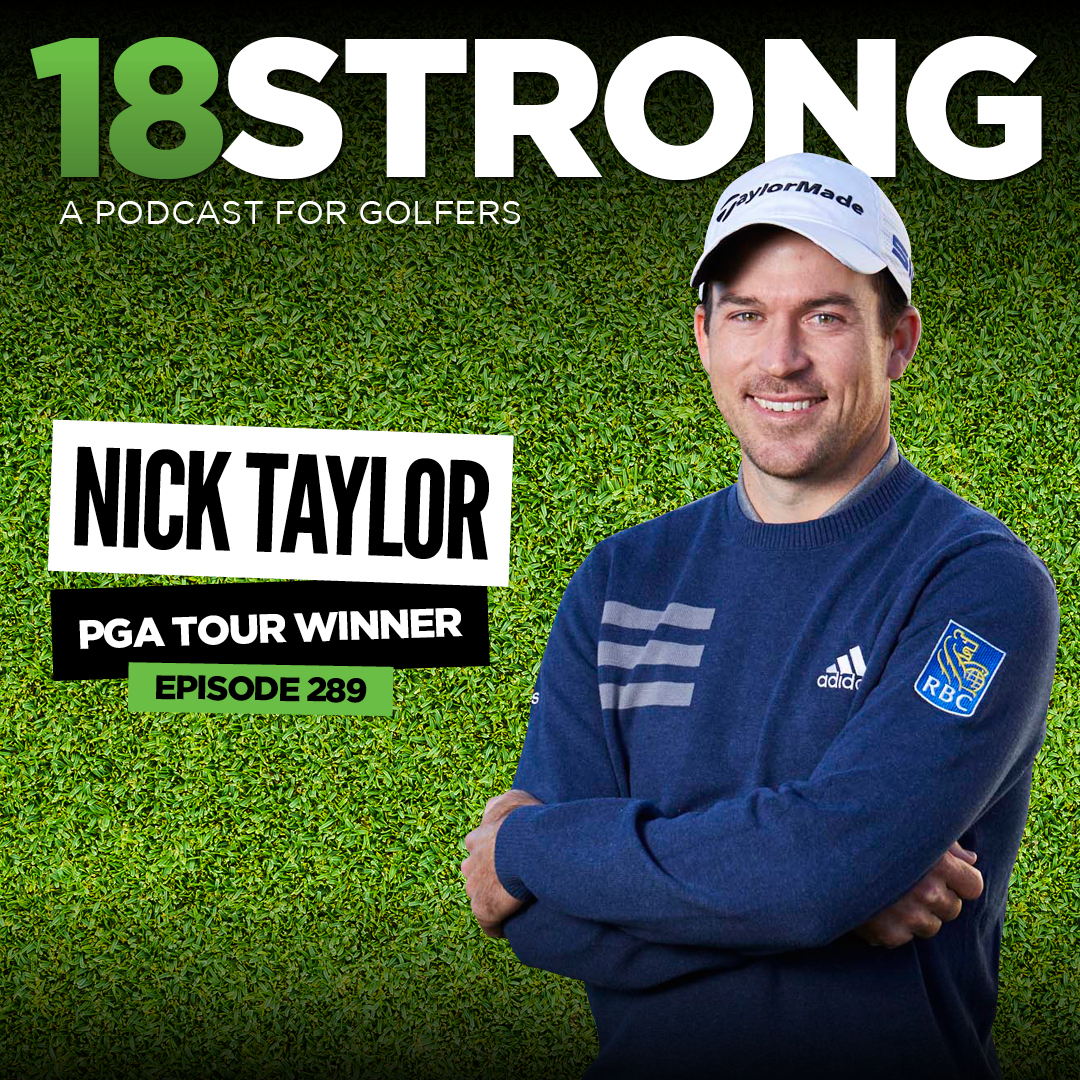 In this episode, we're talking with 2-time PGA Tour winner, Nick Taylor.
Nick joins us from home today talking on how he has adjusted to life at home in the last few months.
We chat about the status of the tour in lock down and possible re-opening dates and procedures. Nick also breaks down his recent ProAm win at Pebble Beach, and gives us an inside look into the nice and not-so-nice times of a pro golfer.
At the end of the show, Nick answers questions from the 18Strong community.
Highlights from this Episode
Nick talks on both how he is holding up through the pandemic and enjoying time with his family, and info on the PGA tour possibly starting back up and what events we may see in the summer.
His history with golf: how he got started, his illustrious amateur career, and what his transition into pro golf looked like coming from college, going into Web.com, and eventually the PGA tour.
He tells us his perspective of his recent ProAm win at Pebble Beach in February, some of the challenges he faced while there, and where he feels he has grown in his game. He talks about his personal strengths and where he feels he is working on improving.
Nick recollects on a not so relaxing travel story while trying to get to South Korea for a tournament and other insights into the life of a pro golfer that isn't as glamorous as you may think. Conversely, he also talks on the best tournament gifts he has received from a Theragun to a grill.
He answers some questions from the 18Strong Community like what his favorite golf course designer or architect is and his perspective on how this current pandemic will affect the course of golf for pros and amateurs alike.
Parting Questions:
Caddy Shack or Happy Gilmore?
Happy Gilmore
What would your walk-up song to the first tee box be?
The Imperial March (Darth Vaders Theme) from Star Wars
18 Holes anywhere in the world with anyone, past or present: Where would it be and whom would you play?
Moe Norman, Ben Hogan, and Tiger Woods at Pebble Beach
Who was your inspiration golfer that you looked up to?
Tiger Woods and Mike Weir
Follow Nick Taylor:
Episode Sponsors
LINKSOUL: For your 20% discount on LINKSOUL gear, go to 18strong.com/linksoul or click the logo below.