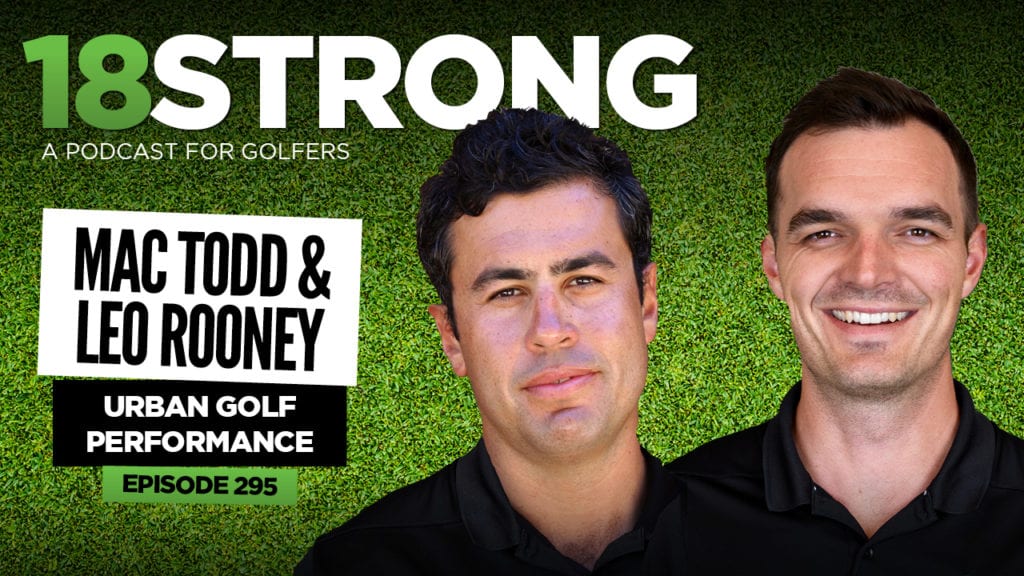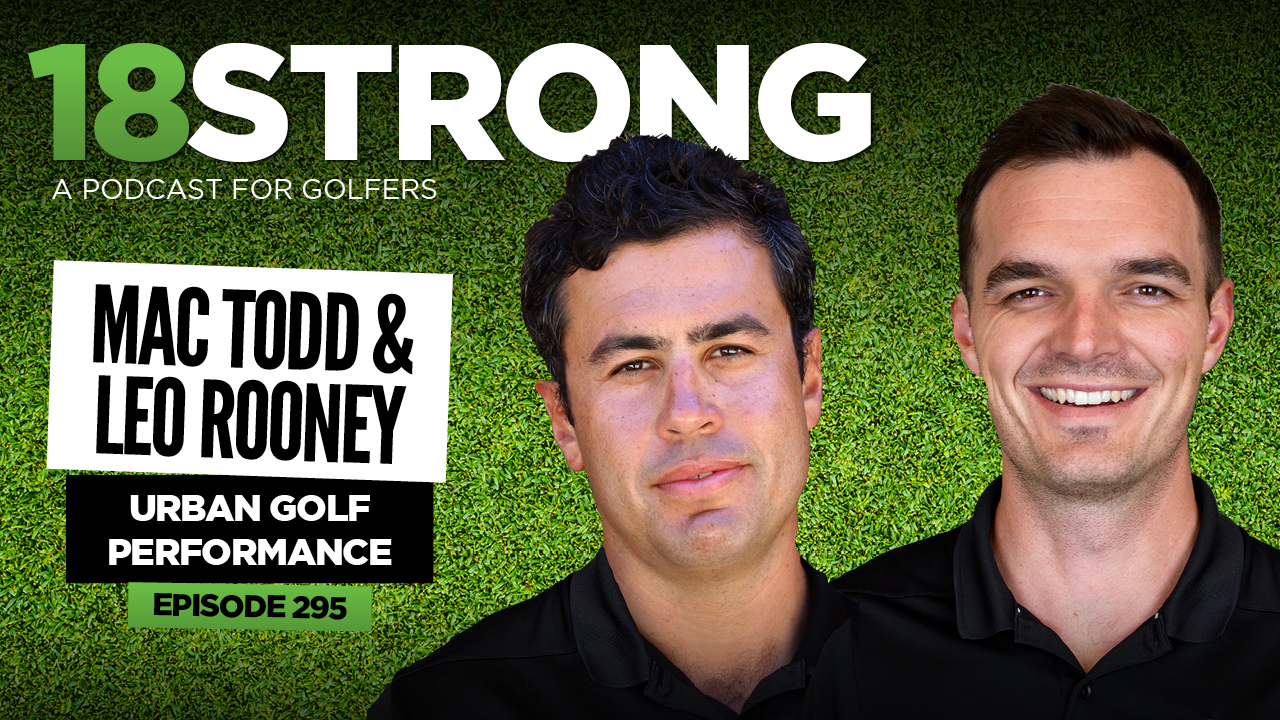 This week we have Mackenzie "Mac" Todd and Leo Rooney from Urban Golf Performance (UGP). I've been watching UGP over the last 4-6 years just because of the cool vibe they have at their facilities seeing what they are doing with a lot of their golfers from all age ranges and skill levels and I just really loved what I was seeing.
With locations in Orange County, West Los Angeles, and now Santa Monica, UGP is one of the largest golf performance companies that I know of.
In today's episode, we discuss how they address all of the puzzle pieces from the physical, technical, and the mental and how they manage to help their clients achieve their goals no matter what level of golfer, from the 20 handicappers to guys like the most recent winner on the PGA Tour, Colin Morikawa.
Mac Todd's Background
Mackenzie "Mac" Todd is the Founder and CEO of Urban Golf Performance (UGP), a world-class golf performance company dramatically improving the way golfers play and experience the game.
He played golf from a young age and played in multiple Junior World Golf Championships, Division 1 college golf, and ranked junior amateur and professional golf tournaments. Throughout this experience, he grew a big passion for coaching golf, developing players, and finding a more fun and dynamic way to experience golf performance.
With a $50K loan and after quitting a stable job, Mac began building UGP. Since its humble beginnings, UGP has grown tremendously over the last seven years and with the investment from Blake Mycoskie, the Founder of TOMS Shoes, is now on a mission to give nearly half its proceeds to The First Tee.
He has built a business that focuses on what the game of golf can do for society: improving mental health, inspiring communities, embracing nature, relishing in play, and providing a greater sense of purpose.
Leo Rooney's Background
Leonard "Leo" Rooney grew up playing national-level Table Tennis in Stockholm, Sweden. Leo excelled quickly in table tennis but golf eventually took over with a 17 year-long competitive career.
In 2011, he was recruited by the California Baptist University men's golf team and during his time there, he was selected to be on the NCAA All-Academic team. He accomplished NCAA Collegiate golf, Long Driving at the highest level, and professional golf all over the world. His passion in sports performance and science led to his degree in exercise science and a career in golf performance.
As a golf performance specialist, Leo has coached and trained elite juniors, LPGA, and PGA Tour players. Leo is now the Director of Performance at Urban Golf Performance and oversees all locations in all aspects of the departments from recruiting, managing, promoting, and programming for UGP Services.
He works directly with the executive staff to ensure all facilities are performing and implementing the strategy for more locations to come.
Highlights from this Episode
They kick off the episode talking about how they recently founded the UGP Podcast and the awesome names they have been able to interview on there as well as how Leo's radio background came into play when coming up with the idea for the podcast.
Matt talks about the founding of Urban Golf Performance: how it grew from humble beginnings to the powerhouse it is today, what is behind the name, why people have latched onto the brand and why it is so different from getting another lesson from a golf pro.
How Mac keeps his system consistent between both his golf and fitness professionals and how they take the fitness side and foster the mental side and what they are trying to do in improving the play without getting too technical.
Both Mac and Leo give their best suggestions to have people improve their game at the driving range without just going out and banging balls like playing and practicing with an incentive and consequences as well as randomizing practice.
Parting Questions:
Caddy Shack or Happy Gilmore? 
Mac: Happy Gilmore
Leo: Happy Gilmore
What's you're walk up song?
Mac: Picture Me Rolin' by Tupac
Leo: M.S.B.OY by Eric Prydz
If you could pick anyone to play 18 holes of golf with, who would it be and where would you play?
Mac: My son and Dad or Tiger Augusta in Spring
Leo: Tiger at Alpine Valley
Is there a book or someone that has inspired you guys that you would recommend?
Mac: "Start something that Matters" by Blake Mycoskie
Leo: "Attention and Motor Skill Learning" by Gabriele Wulf
Find out more about UGP at:
Episode Sponsors
SUPERSPEED GOLF: Go to 18STRONG.com/SuperSpeed to get your discount on all SuperSpeed products
LINKSOUL: For your 20% discount on LINKSOUL gear, go to 18strong.com/linksoul or click the logo below.