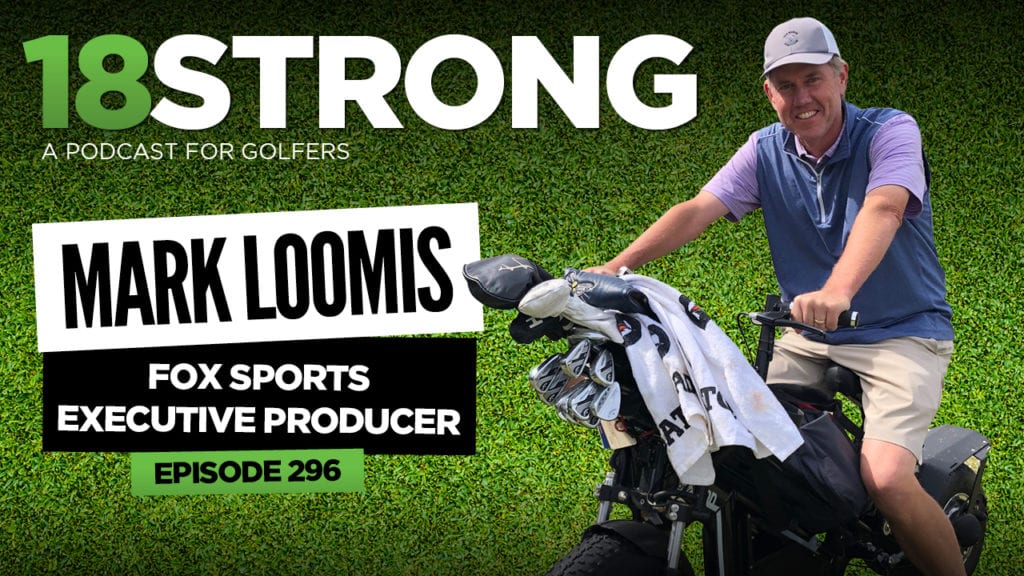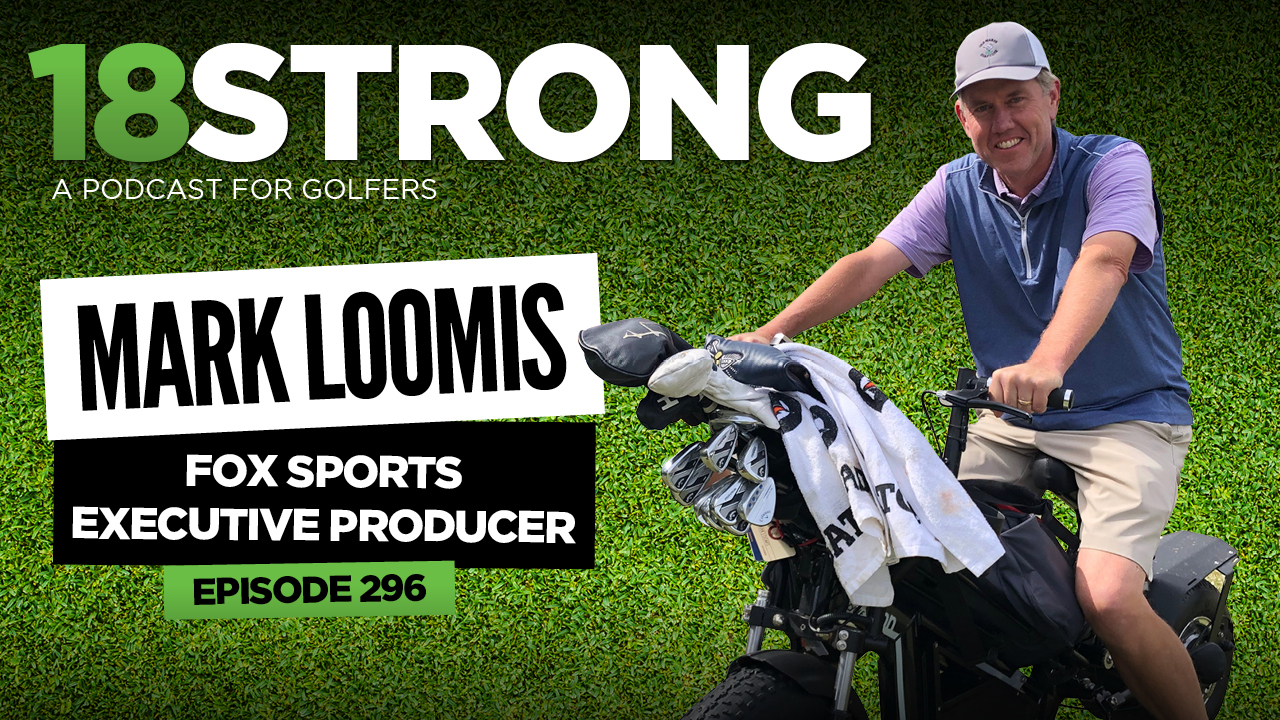 This week we are excited to have on Mark Loomis, the Executive Producer at FOX Sports. This interview was done a few weeks before the big announcement of FOX not covering the US Open, but nonetheless, in this interview, we talk a lot about simply the production and what it takes to put on a huge event like this and it really gives an insight as to why FOX Sports decided to get out of the US Open and the contract with the USGA.
I also love this interview because Mark grew up at Wingfoot so this wasn't just about the coverage of the US Open but rather Mark gave us a lot of insight into the course, what was being done to prepare the course, and the history of FOX in the world of golf.
Mark has a really interesting background in producing other sports for FOX sports and CBS and he and his team were really the pioneers in some of the things that now we see on broadcast golf that is just normal like the mic in the cup and the shot tracing.
Mark Loomis' Background
An Emmy Award-winning production veteran possessing an extensive background in the presentation of championship golf telecasts, Mark Loomis is the executive producer of all USGA studio and event production for FOX Sports.
A native of Larchmont, N.Y., Loomis grew up playing the challenging East and West courses of the historic Winged Foot Golf Club in Mamaroneck, N.Y.
Before getting into broadcasting, Loomis saw the U.S Open from a variety of angles. During the 1974 championship at Winged Foot, he was given a golf ball by Gary Player in a practice round and was hooked on the sport from that point forward. At the 1984 Open, also at his home course, he served as the standard-bearer with Fuzzy Zoeller on Sunday and was standing in the fairway when Fuzzy famously waved his white towel toward Greg Norman on the 18th green. While in college during the summer of 1988, he caddied for Winged Foot assistant club pro Darrell Kestner in the U.S. Open at The Country Club in Brookline, Mass.
Loomis attended Vanderbilt University, where he was a three-year member of the golf team from 1987 to 1989.
Loomis remains an avid golfer, maintaining a registered handicap index of 1.7 according to the GHIN database.
Loomis earned a degree in political science from Vanderbilt. Loomis currently resides in New Canaan, Conn. with his wife Steffi and their two children, Jenny and Ben.

Highlights from this Episode
The excitement Mark has having the US Open back on his home course and what the past 5 months looked like behind the scenes as they adjusted to the pandemic and prepared for seasons starting to open back up.
He also talks about what the US Open might look like with or without fans and how it will be different from past years.
The differences he has seen between working with both the British Open and US Open tournaments and what starting up the golf production at FOX looked like and how it was built up and fleshed out with the amazing casters and announcers that they have.
He explains what they went through putting on the US Open at Chambers Bay, assembling the team with Joe Buck and originally Greg Norman, why they had to shift Greg Norman out and bring in Paul Azinger.
How both advancing technology and ways of consuming media has Mark and his team finding new and innovative ways of streaming and broadcasting.
He dives into what the scope of these tournaments are in terms of the work and hours that go into the productions as compared to broadcasting other sports.
What to expect from the US Open at Wingfoot and why this course was selected. Mark tells us his experience personally playing the course as a member and how it can be unforgiving in its narrow fairways and heavy rough.
Parting Questions
Caddy Shack or Happy Gilmore?
Caddy Shack
What's you're walk up song?
Lose Yourself by Eminem
If you could pick anyone to play 18 holes of golf with, who would it be and where would you play?
My Son, My Dad, and My Uncle at Pinehurst or the Old Course at St. Andrews
Is there a book or someone that has inspired you guys that you would recommend?
Blink: The Power of Thinking Without Thinking by Malcolm Gladwell
Episode Sponsors
LINKSOUL: For your 20% discount on LINKSOUL gear, go to 18strong.com/linksoul or click the logo below.