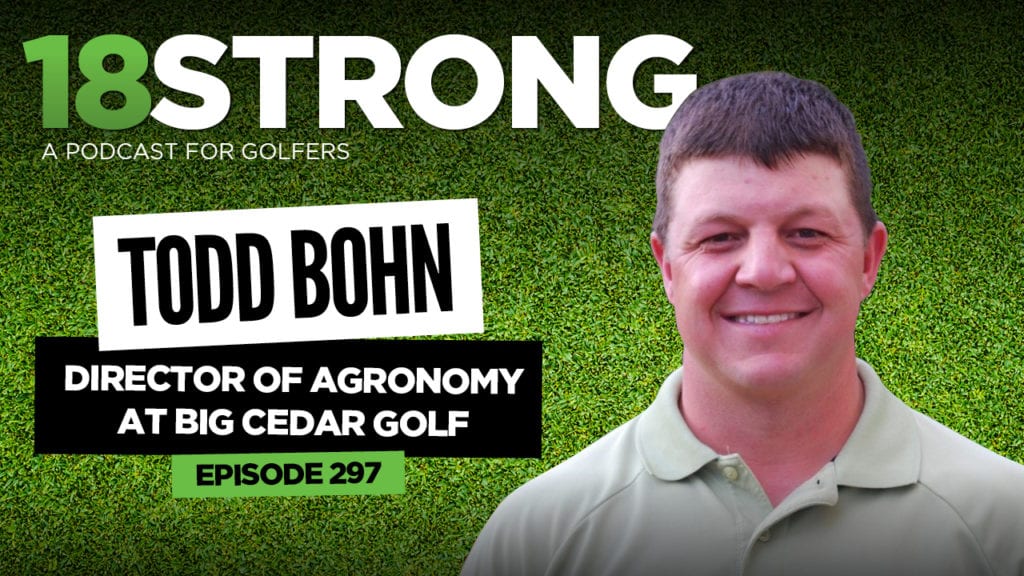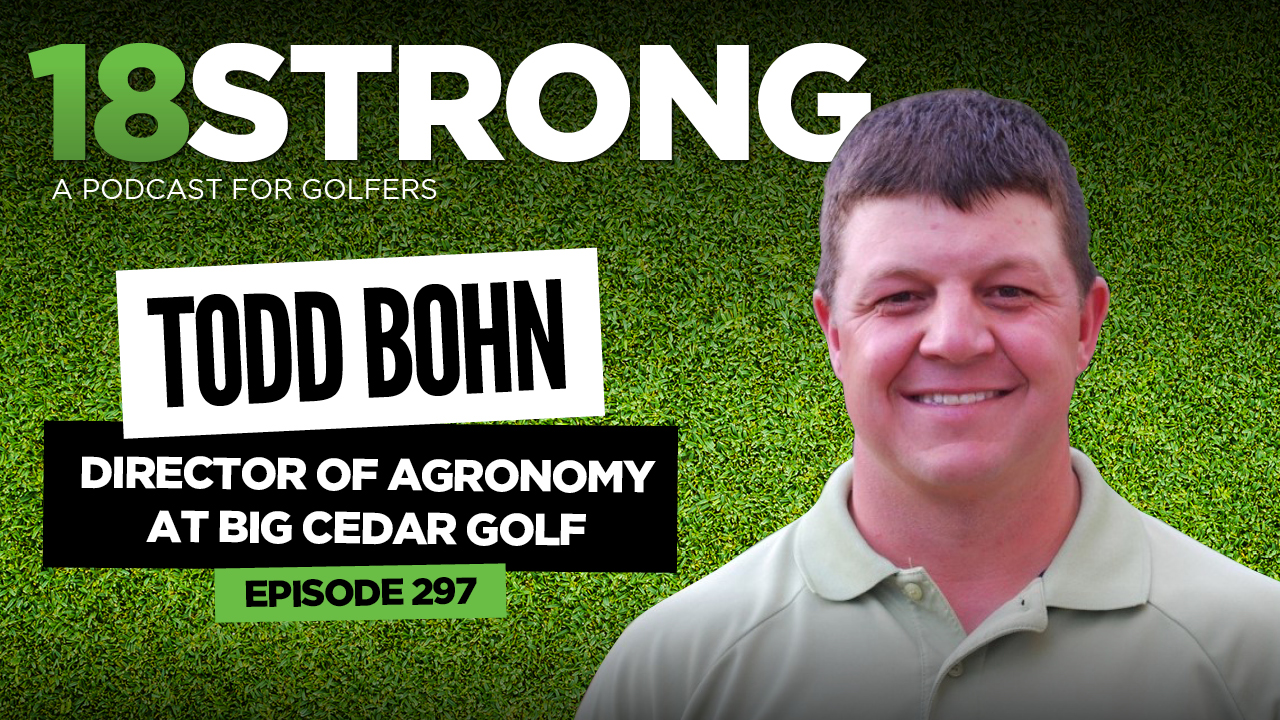 This week I'm excited to bring on Todd Bohn: The director of Agronomy at Big Cedar Golf. Todd is the guy who is in charge of all of the grass and landscape as director of Agronomy so this episode we get some new scoop on all that is happening at Big Cedar Golf and why it may soon be golf's most popular destination. We also learn a little more about both Todd and what got him into the realm of agronomy and ground supervision for golf courses but also a look into golf course design and building/maintaining golf courses.
In his position at Big Cedar, Todd has worked with some of the biggest names in golf and their design teams including Tom Watson, Bill Coore and Ben Crenshaw, Tom Fazio, Gary Player, and Tiger Woods to name a few.
Todd Bohn's Background
Todd Grew up in South central Kansas where he worked at his father's feedlot and did farming during the summers.
Attended Kansas State University and graduated in 2000 with a degree in Golf Course Management.
Most of his career has been spent in the Kansas City area working on several golf courses as the assistant superintendent (Prairie Highlands, Hillcrest Country Club, Blue Hills Country Club, Nicklaus Golf Club at Lionsgate).
2006 Todd got his first head superintendent job at The Golf Club at Creekmoor in Raymore, Missouri where he oversaw the construction and grow-in of that course.
2011 Todd moved over and became the head golf course superintendent at the Wolf Creek Golf Club in Olathe, Kansas where he oversaw all golf course maintenance operations/course improvement construction projects for this private club.
January 2016 Todd joined up with Bass Pro Shops and Big Cedar Lodge and was hired as the Director of Agronomy over all of Big Cedar Golf properties. Todd's main focus is overseeing the daily maintenance and construction of the 5 golf courses in Big Cedar Golf's portfolio.
Highlights from this Episode
His background in both sports and agriculture that coalesced into the position he has at Big Cedar Golf, how he got connected with Big Cedar through Tom Watson and what exactly Agronomy is and what an Agronomist does on and with a golf course.
What big things have come out of Big Cedar in the last couple years (like winning best new course of the year) and what should we expect to see from there as we come out on the other side of COVID like finalizing their 18 hole course designed by Tiger Woods.
The involvement that Todd and his team has with the architects and designers that pass through Big Cedar like Bill Coore and Ben Crenshaw and what it looks like to sculpt and design the land paying attention to the smallest of details.
The challenges that Todd and his team faces in both maintaining and designing courses in the Midwest which has a tendency to have turbulent weather and temperature swings and maintaining playability.
The biggest lessons he has learned from working withi Johnny Morris and the golf and sport greats he has seen from designers and architects to pros.
Parting Questions
Caddy Shack or Happy Gilmore?
Caddy Shack
What's you're walk up song?
Bad to the Bone by George Thorogood and the Destroyers
If you could pick anyone to play 18 holes of golf with, who would it be and where would you play?
Tiger Woods, Arnold Palmer, Tom Morris at St. Andrews
Is there a book or someone that has inspired you guys that you would recommend?
Woody Moriarty at Blue Hills Country Club and Jeff Eldridge at Cordillera Ranch
Episode Sponsors
LINKSOUL: For your 20% discount on LINKSOUL gear, go to 18strong.com/linksoul or click the logo below.