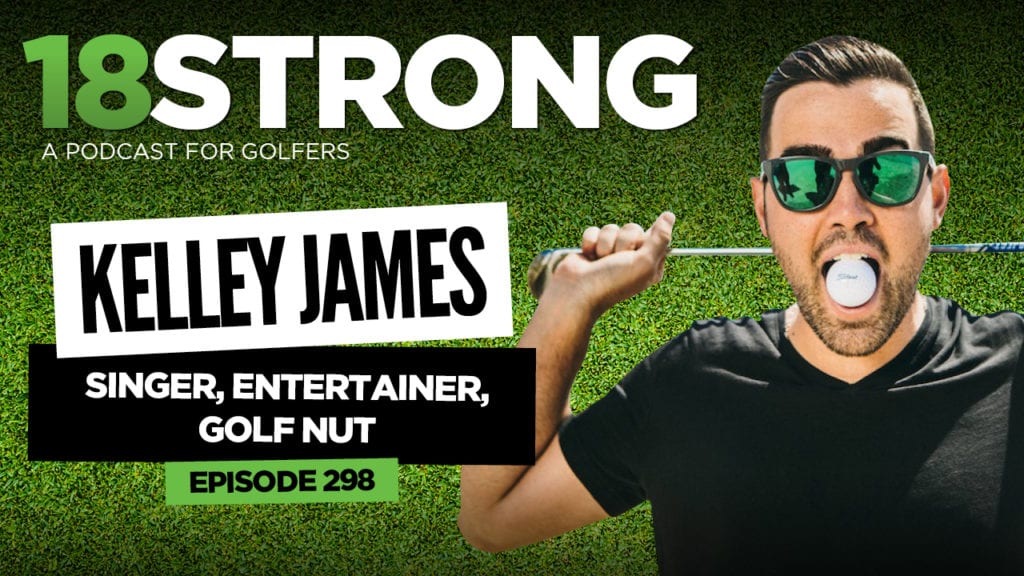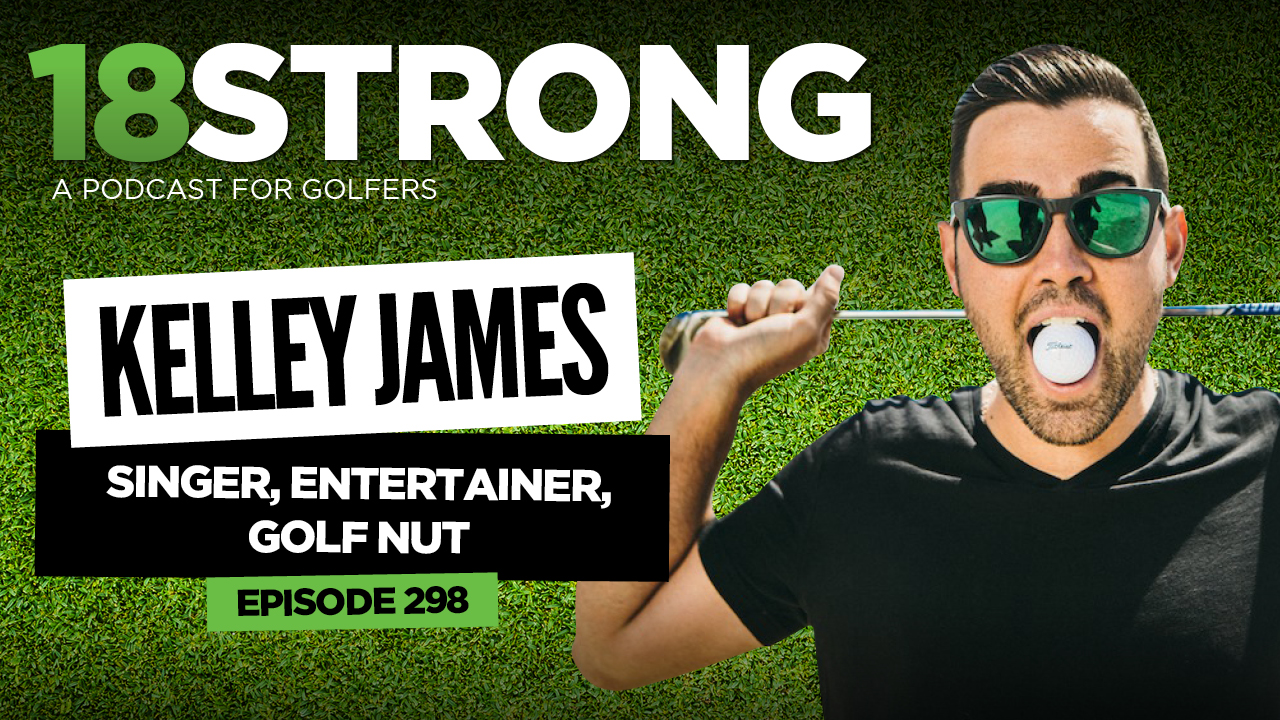 This week we've got a very cool guest on the show, Kelley James; singer, songwriter, entertainer, and basically the official entertainer of the PGA Tour and golf world.
Best known for his freestyle rapping and incorporating his audience into his performances, Kelley has performed private concerts for some of the biggest celebrities in the world.
Kelley has really ingrained himself in the world of golf and I thought it would be a lot of fun to have him on to talk about some of his amazing golf experiences, the insane stories he has on people he has gotten to meet and play with because of his involvement in the world of golf, and the similarities between honing his craft and honing his golf game.
Kelley James' Background
Kelley James is an American singer/entertainer that has performed over 1,600 shows including private shows for Steph Curry, Tom Brady, Derek Jeter, Tiger Woods as well as multiple Fortune 100 companies such as AT&T, Dell, Delta, and more. Kelleys talent lies in is his uncanny ability to improvise songs on the spot and incorporate the audience in a way that delivers a unique experience for each performance that cannot be replicated.
Highlights from this Episode
How he has had to bob and weave with adjusting to the new normal as far as guidelines on gatherings and not only how that has effected his ability to perform but both what projects he has taken on in the interim and what his future of performing may look like.
The story of how he stumbled into his first PGA performance and how that had defined and allowed him to evolve the way he performs and plays for crowds at these events.
His short history with his love for golf and how he found himself addicted to the game. He also touches on the similarities between his craft and his golf game like finesse, the importance of tempo and pacing, and how eventually it becomes muscle memory.
Kelley talks on the commonalities he has noticed between the famous athlete guests on his podcast as it pertains to how they achieve greatness and who has stuck out to him as a surprise on how special and talented they are.
Parting Questions:
Caddy Shack or Happy Gilmore?
Happy Gilmore
What's you're walk up song?
Any Tupac song
If you could pick anyone to play 18 holes of golf with, who would it be and where would you play?
Jay-Z, Emminem, and Snoop Dogg at Cyprus
Find out more about Kelley James at:
Episode Sponsors
SUPERSPEED GOLF: Go to 18STRONG.com/SuperSpeed to get your discount on all SuperSpeed products
LINKSOUL: For your 20% discount on LINKSOUL gear, go to 18STRONG.com/LINKSOUL or click the logo below.