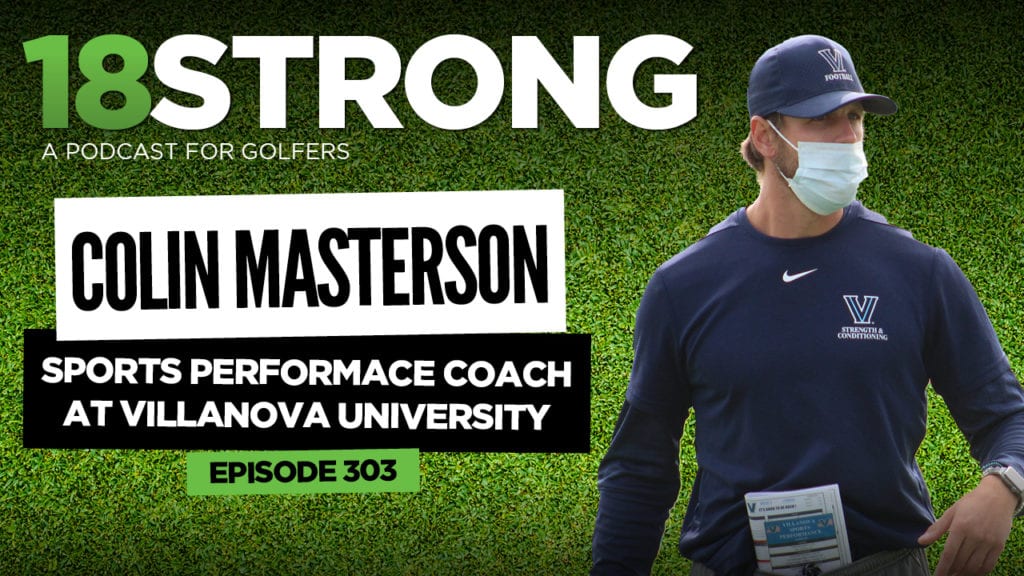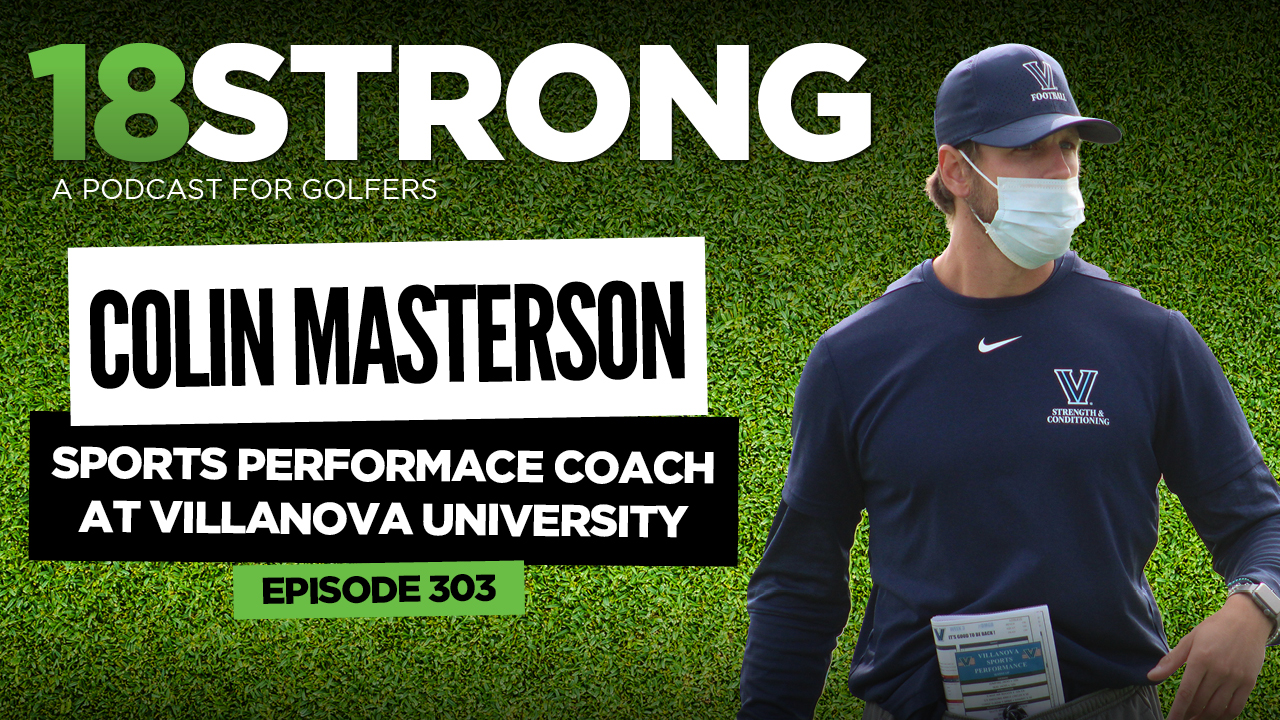 This week we're taking a little bit of a dive into the collegiate world of golf with Colin Masterson who is the sports performance coach at Villanova Golf.
We talk to Colin about his background in athletics in general, his transition over into working with the golf team, and the way that the collegiate level players train, how that impacts what you should be doing in your own game as you prepare for the offseason, how you can implement a few things that they do in order to play your best golf coming out on the other side of this winter.
He also touches on how he implements his previous experience in other sports into the golf team and what his objectives are for the golf team when they enter a gym-like setting and what we can take away from Colin's philosophy and how his golfers stay in their best game.
Colin Masterson's Background
Residing in Philadelphia, PA, Colin attended Widener University and was a 4 Year starter at Safety for the Widener Pride Football Team.
Post graduation he worked as an accountant for 4 years before leaving and interning at the University of Maryland with the Football Strength Staff.
After close to a year down there he took another internship at Villanova with their football strength coach Mike Tucker.
A year later he was hired full time as a sports performance coach at Villanova University and has worked with almost every team including the Mens Golf, Softball, Women's Tennis, Womens Lax and Assisting with Football.
He has the following certifications: CSCS, FRC, USAW, TPI Level 1, TPI Eldoa.
Highlights from this Episode
His background in football and how a career change from accounting led him to his current position at Villanova where he is working with a wide variety of their athletic departments including the golf team.
What he focuses on when working with his golfers to make them a stronger golfer and a more well-rounded athlete like focusing more on rotational work and properly scheduling their workouts day-to-day and throughout the season to maximize his time with them and minimize their chance of injury.
How to bridge the gap between just working out and getting stronger utilizing ways to better control and channel that power through speed and movement.
He also talks about when he likes to focus on skill-specific exercises and when to stick to your core workouts to get better strength and stability and how people implement power and speed workouts incorrectly.
Finally, he talks about the importance of getting started and being consistent. Instead of trying to work out 5 days a week, work out 2 days and make those workouts count if that works better for your schedule.
Parting Questions:
Caddy Shack or Happy Gilmore?
Happy Gilmore
What is your walk-up song to the first teebox? Sirius by The Alan Parsons Project
If you could play anywhere in the world with any 3 people, who would it be and where would you play? Michael Jordan, Rickie Fowler, Tony Romo at Augusta
Who is your pick for the Masters? Rickie Fowler
What book would you recommend? Atomic Habits by James Clear

What local course would you recommend? Aronimink Golf Club or Merion Golf Club
Learn More About Colin:
Episode Sponsors
LINKSOUL: For your 20% discount on LINKSOUL gear, go to 18strong.com/linksoul or click the logo below.