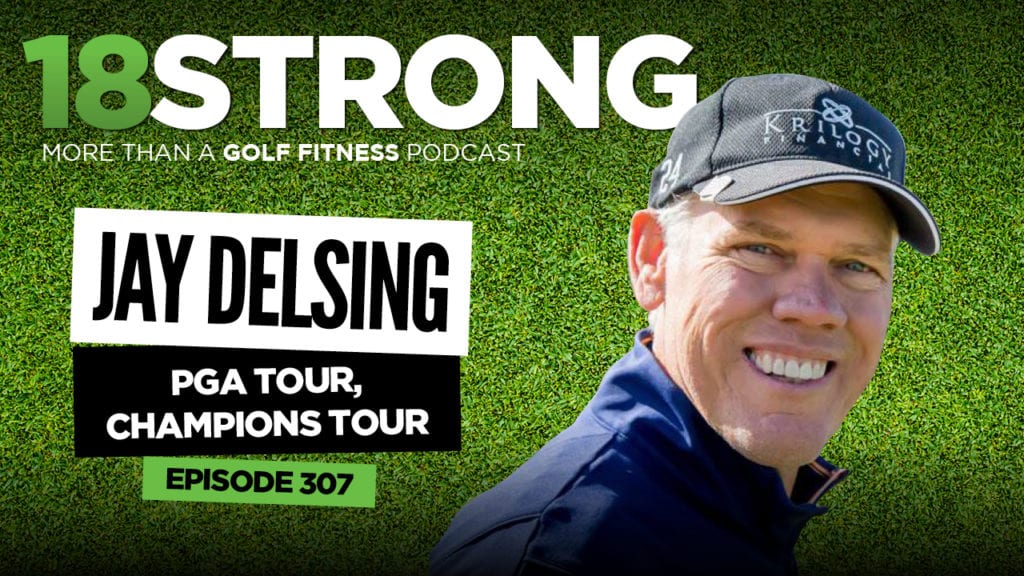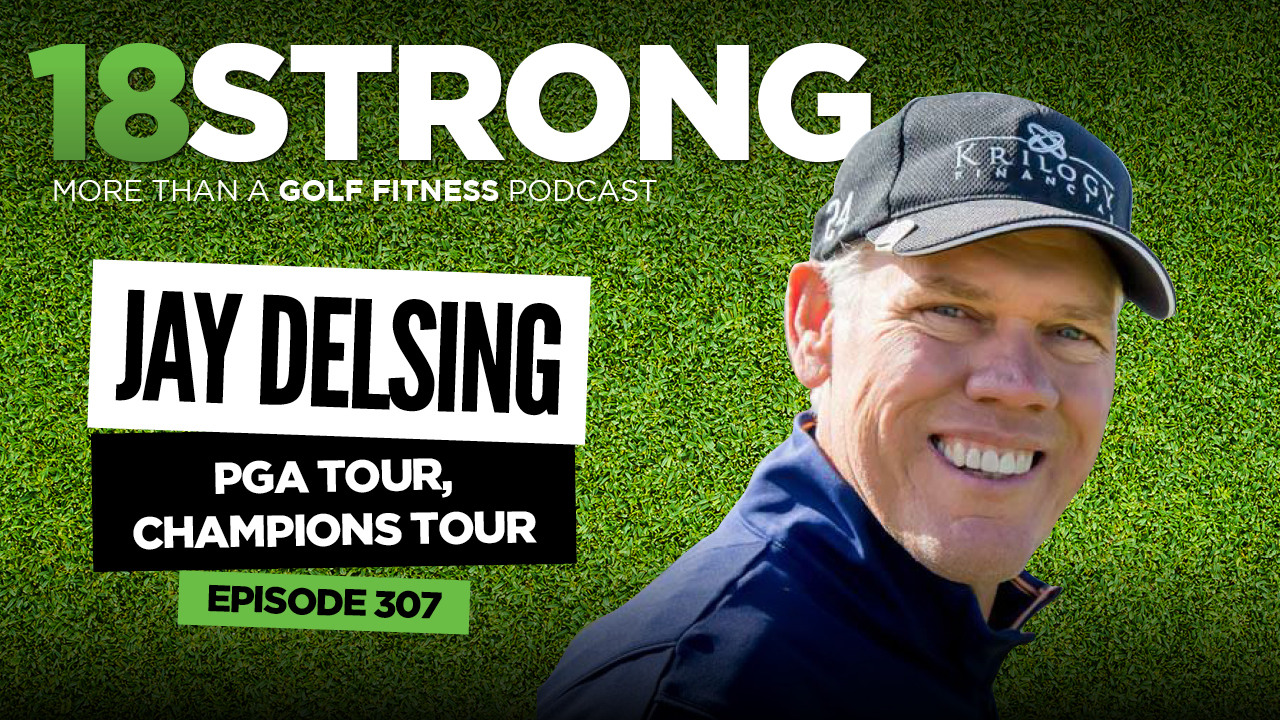 Jay Delsing played over 25 years on the PGA tour, had over 560 starts, played on the champions tour, and is now hosting the "Golf With Jay Delsing" Podcast.
Jay has stayed very involved in the PGA Tour, including many hours in the booth with Fox Sports, and has created so many friendships and connections in the world of golf. It was so fun to talk to Jay about his career as a player, the landscape of professional golf these days, and to simply listen to him tell some great stories from his time playing with the best golfers in the world.
Jay Delsing's Background
Jay Delsing hails from St. Louis, Missouri. While his father played Major League baseball for 10 years and was a member of the World Champion New York Yankees in 1949, Jay had a different kind of long drive in mind.
In 1979, Delsing received a coveted golf scholarship from UCLA where he became a two-time All-American.
After playing college golf at uCLA with the likes of Corey Pavin, Steve Pate, Tom Pernice Jr, and Duffy Waldorf, he graduated in 1983 with his degree in Economics.In 1984, Delsing earned his PGA Tour Card and played in nearly 700 PGA Tour events, earning more than 4 million in prize money.
He has 7 professional wins to his credit, including the Fort Smith Classic, The Omaha Classic and the Gerald Ford Invitational in Vail, Colorado.
In 2014, Fox Sports added Delsing to its broadcast team. The recent US Open Championship at Shinnecock Hills Golf Club in Long Island, New York marked his fourth consecutive national open coverage for Fox Sports.
In addition, he is a commentator for PGA Tour Live. In April of 2018, Delsing was inducted into the St Louis Sports Hall of Fame.
Jay hosts the popular golf podcast "Golf with Jay Delsing"
Highlights from this Episode
Jay catches us up on what he has been up to and the success of his show "Golf with Jay Delsing" with his long time friend John Perles.
He also dives into how a kid from north county St. Louis went on to play college golf at UCLA and golf with the likes of such celebrities as Sean Connery and past presidents.
The major differences he has noticed between the tours he played for 30 years to the tour now and how the powerhouses we are seeing now are changing the game and the course structure alike.
What courses and the PGA can do to keep up with the way the game is changing and combat what these pro golfer are able to do on these courses.
What he has seen fitness-wise from the guys on the tour and whether or not having a focus on fitness is becoming a differentiator in terms of getting onto the tour.
Parting Questions:
Caddyshack or Happy Gilmore?
Caddyshack
What is your walk-up song to the first teebox of the Masters? Play That Funky Music by Wild Cherry
If you could play anywhere in the world with any 3 people, who would it be and where would you play? My dad, My brother and Arnold Palmer at Augusta
If you could only play one course for the rest of your life, which one? Pebble Beach
Find out more about Jay at:
Episode Sponsors
LINKSOUL: For your 20% discount on LINKSOUL gear, go to 18strong.com/linksoul or click the logo below.