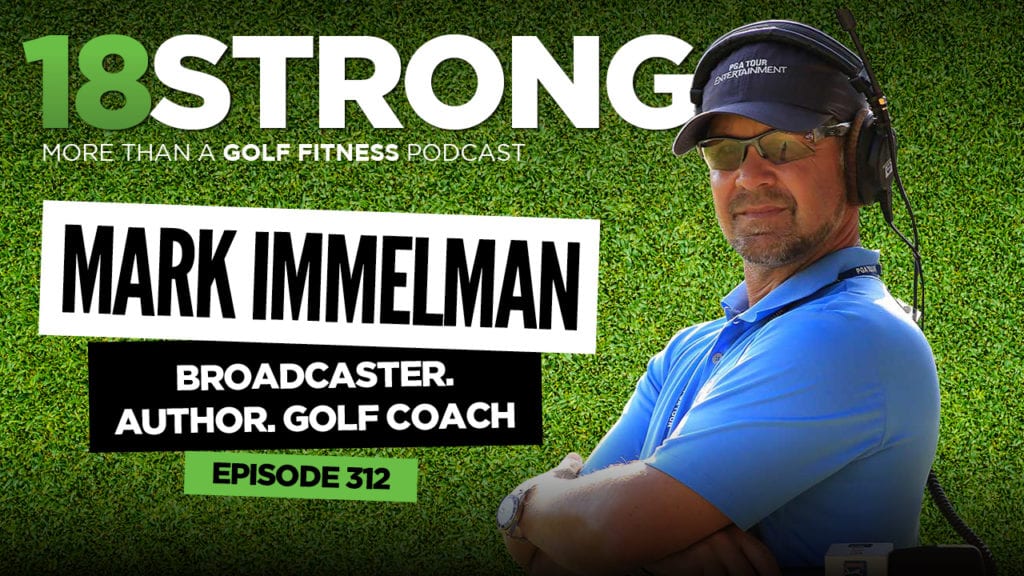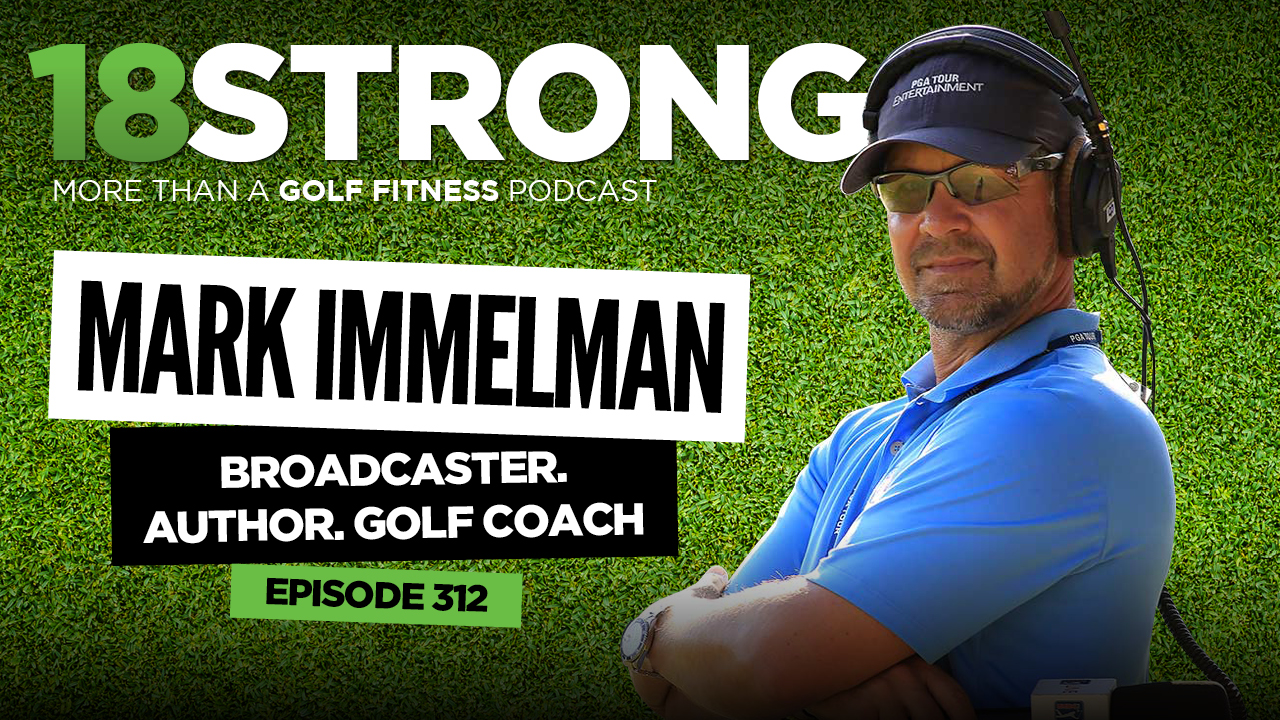 I'm extremely excited for this week's episode with Mark Immelman from the On the Mark Podcast.
You may recognize Mark from his long history in the world of golf, playing and teaching collegiately and now we see him on a lot of the different broadcasts with CBS, PGA Tour Live and he has one of the top golf shows out there. And even if you're not familiar with Mark, you likely recognize his last name, as his younger brother, Trevor Immelman, won the Masters in 2008.
Today we talk a little bit about everything around the current condition of golf. The conversation varies from how COVID has unexpectedly helped the game, what is going on with the Distance "Problem" that everyone is talking about these days and what are the things that he, as a very high-level instructor is seeing his golfers struggling with most.
It was cool to get Mark's take on all of the above, knowing that he walks side by side on the fairways with the best players in the world on a weekly basis, yet also works with golfers just like you and me on the lesson range and everything in between.
Mark Immelman's Background
Mark Immelman is a Golf Professional. Born and bred in South Africa, Mark is now a citizen (and resident) of the United States of America. Mark's experience in the golf industry is global, complete and all encompassing. Mark's golf expertise comes as a result of:
playing the game at a high level (NCAA All-American and Professionally)
working as a player agent and representative with IMG
coaching golfers of all skill levels from beginners to Major Champions
Head golf coach at NCAA Div. II school, Columbus State University
Professional Broadcaster on both radio and television (NBC Golf Channel, CBS Sports, CBS, PGA TOUR Live)
Author of Scandalously Simple and other books
The host and producer of the "On the Mark" Podcast for The PGA Tour.
His podcast has featured best-in-class guests such as Gary Player, Davis Love III, Ernie Els, Sergio Garcia and more.
Highlights From This Episode:
His background in golf, how he fell in love with the game after suffering an injury that kept him from other sports, and how he found himself moving to the states to play in college.
How social media and the wealth of knowledge at our fingertips helped or hindered the students that come to see him. He also talks and dispels some common myths he hears from club golfers.
His teaching style and how he helps his players translate a golf tip into an actionable technique they can bring to their game.
What he sees from the pros on the course and what we can expect to be changing with the PGA broadcast like fewer commercials and more golf shots. He also talks on his thoughts on the Distance Insights Report and where the two camps are coming from.
The catalyst that got him into broadcasting and the unexpected perks of turning his show into a podcast with weekly content and what 2020 has done to and for golf and what the future trajectory of golf looks like in his opinion.
He shares some stories of him and his brother Trevor Immelman and their time at the 2008 Masters.
Parting Questions:
Favorite Golf Movie? Caddy Shack
Favorite Golf Book? Practical Golf by John Jacobs
What is your walk-up song to the first teebox?  Sanitarium by Metallica
If you could play anywhere in the world with any 3 people, who would it be and where would you play?  Bob Jones, Gary Player, and Jack Nicklaus or my dad at the old course
If you could only play one course for the rest of your life, which course would it be? Seaside course in Georgia
Greatest piece of advice? Just be yourself
Where to Find Mark Immelman:
Episode Sponsor:
LINKSOUL: For your 20% discount on LINKSOUL gear, go to 18strong.com/linksoul or click the logo below.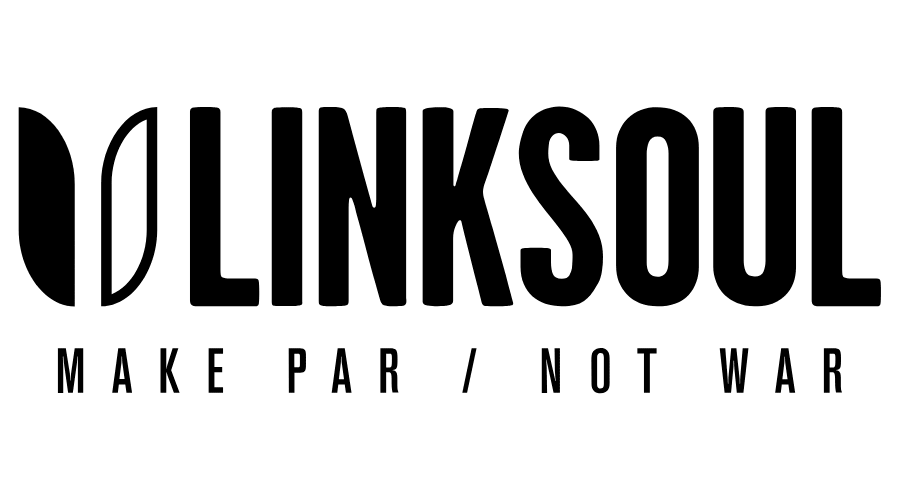 To continue the conversation and ask any questions you may have, head over to the 18STRONG Movement group on Facebook.