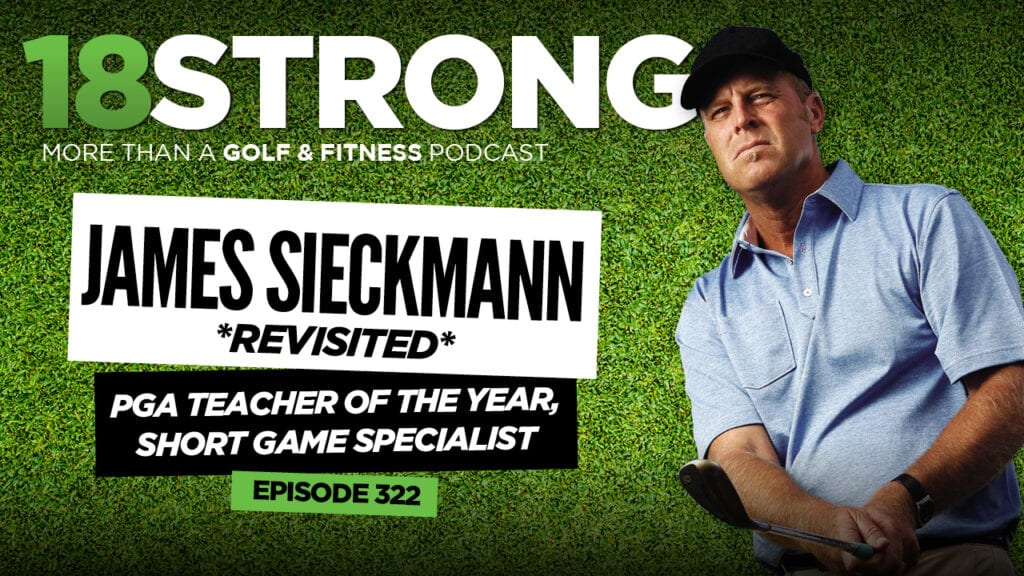 As we continue to finish up construction and moving into our new 18STRONG HQ, we are doing one more "revisited" episode from the archives. This interview is one of my favorites on the short game with one of the top instructors in the world: James Seickman.
James not only teaches at Shadow Ridge Golf Club in Omaha, Nebraska, but he is also recognized as one of the top Golf instructors in the world working with PGA tour players, Web.com players, LPGA players and many more. He was named the 2018 Teacher of the Year through the PGA and has authored two books, Your Short-game Solution and  Your Putting Solution.
In this episode we cover not only how James came about in his golf career going from playing golf to being an instructor, but how he figured out the intricacies of the golf swing through recording golf swings from tour players.
He shares 3 pivotal components about the short game that were completely opposite of what he had initially been taught and breaks down the process that he teaches his players, how they can learn from their mistakes, and how they can become more intelligent to taking the feedback from their practices and using that out on the course.
James Sieckmann's Background
Director of Instruction at The Golf Academy at Shadow Ridge Country Club in Omaha, Nebraska.
A nine-time recipient of the Nebraska PGA Section Teacher of the year.
Recognized by GOLF Magazine as a Top 100 Teacher in AmericaGolf Digest 16th Best Teacher in America, but 1st among all short game coaches
Author ofYour Short Game Solution: Mastering The Finesse Game from 120 Yards and InYour Putting Solution: A Tour Proven Approach to Mastering the Greens.
He is the current Short Game Coach to Tour players including Stewart Cink, I.K. Kim, Smylie Kaufman, Ben Crane and Tom Pernice.
2018 PGA Teacher of the Year.
Highlights From This Episode
He initially talks about how he played professional golf for 5 years and how he worked with improper information to improve his skill.
After caddying for his older brother, he started videoing all these great players because he wanted to understand what they were doing.  Some of these players included greats like Seve Ballesteros, Greg Norman, etc.
James shares 3 pivotal components that he learned about the short game that were completely opposite of what he had initially been taught.
He breaks down the process that he teaches his players to learn from their mistakes and be more intelligent about taking in the feedback from their practice.
Mechanics on how to set up for a finesse shot, which is what propels you how to hit well. He talks about how set-up is critical.
Post shot routine and why it's important.
James stresses that you have to "let the ball be your teacher."  Learn from your failures.
Parting Questions:
Caddy Shack or Happy Gilmore?
Caddy Shack.
What would be your walk-up song?
Low Rider – War
If you could play 18 holes with anyone, who would it be and where would you play?
Bobby Jones, Seve Ballesteros, and his older brother Tom at Cypress.
Do you have any parting advice for the 18 Strong Community?
If you're competitive, go out with a smart approach. If you're not, go have some fun.
Find James Sieckmann:
website: www.jsegolfacademy.com
Twitter: @jamessieckmann
Episode Sponsors: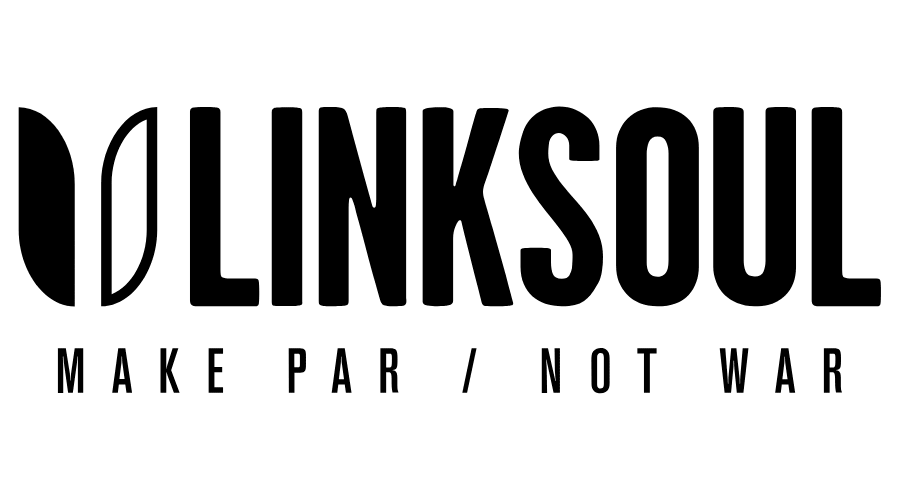 LINKSOUL: For your 20% discount on LINKSOUL gear, go to 18strong.com/linksoul or click the logo above.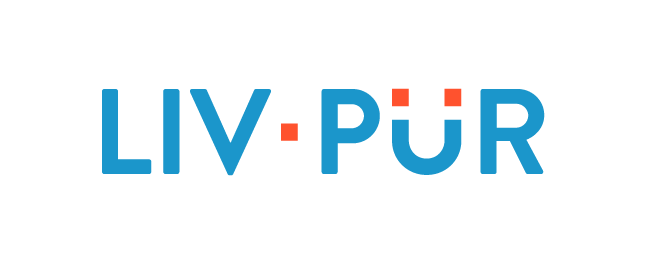 LivPur: For your 15% discount on LivPur products, go to LivPur.com (or click the logo above) and use the code "18STRONG".
---
More Cool Stuff to Check Out:
To continue the conversation and ask any questions you may have, head over to the 18STRONG Movement group on Facebook.
18STRONG Pro Shop (Get your 18STRONG gear!)
18STRONG Resources (All of the cool stuff we recommend: products, books, golf stuff, etc – and discount codes for the 18STRONG Crew)