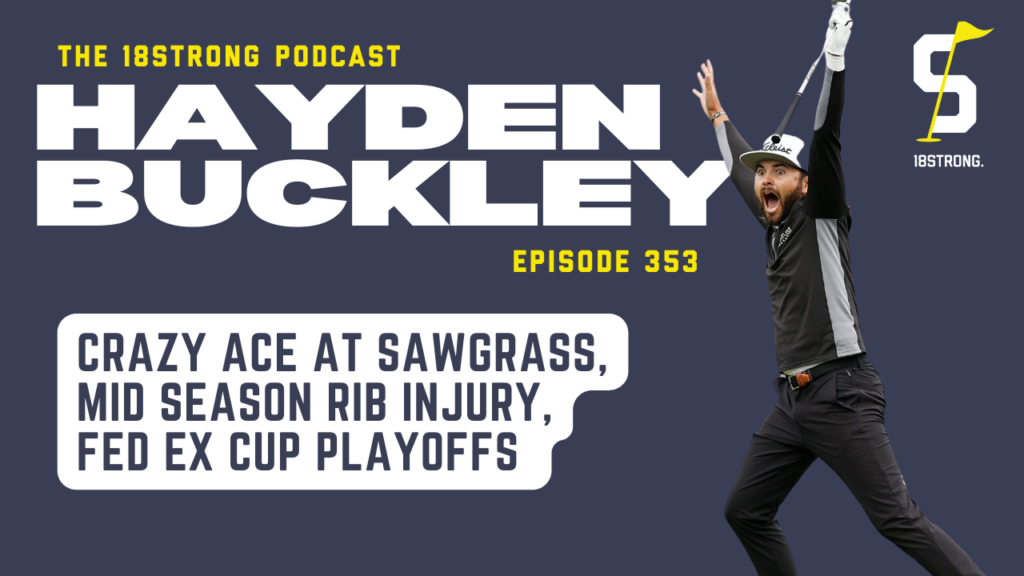 Guest: Hayden Buckley – PGA Tour golfer
Host: Jeff Pelizzaro
Episode Number: 353
Podcast: The 18STRONG Podcast
Partners: Linksoul, 1stPhorm
---
Summary
Join us for an exciting conversation with PGA golfer, Hayden Buckley, where we touch on his journey in the world of golf, the challenges he faced, and how he overcame them. Hayden candidly shares his experiences on the PGA tour, the effects of his rib injury, and how the new PGA tour structure impacts his participation in signature events. He also talks about his amazing hole-in-one at the iconic 17th hole at TPC Sawgrass.
Listen in as we discuss how Hayden stayed competitive even after a break from the game due to his injury. He reveals the mental and technical aspects that contributed to his success and how his experience on the tour has helped him manage his thoughts and emotions in high-pressure situations. We also examine his golf strategies and his work with Scott Fawcett to optimize his performance. We delve into the balance between consistency and top-five finishes and the role of stats and analytics in golf.
In our chat, Hayden unveils his unique approach to the PGA tour, limiting his time on the course and taking more rest days. Finally, he shares the thrilling story behind his hole-in-one at TPC Sawgrass and his experiences playing in front of large crowds. Hayden's journey offers valuable insights for every golf enthusiast, so don't miss this episode!
---
Main Topics
(00:03) Hayden Buckley's Injury and PGA Return
Hayden Buckley talks PGA tour structure, his hole-in-one at TPC Sawgrass, and Lynxhole discounts.
(10:47) A Golfer's Experience in a Tournament
Hayden's success was attributed to his positive mindset, technical game, and Si Woo Kim's chip-in on the 17th hole.
(16:48) Mental Preparation and Handling Pressure
Hayden Buckley used mental and golf technique strategies to manage emotions and stay competitive on the PGA tour, taking breaks and practicing differently.
(25:31) Reviewing the Golf Performance and Strategy
Hayden Buckley's performance, consistency, top-five finishes, stats, analytics, driving, and rib injury are discussed, with focus on Scott Fawcett's optimization of off-the-tee performance.
(34:29) Improving Golf Performance and Partnership Announcement
Hayden Buckley, PGA, is taking a break from the PGA tour, playing nine holes a day, taking Mondays off, and partnering with First Form to promote nutrition and wellness.
(39:27) Impressive Partnership and Memorable Golf Moment
Hayden Buckley's success is explored, focusing on his mental and technical game, strategies, and new approach to the PGA tour.
(48:38) Crowds' Impact on Golf Performance
Hayden Buckley recounts his PGA tour experience, from his rookie year to the US Open, and his hole-in-one at TPC Sawgrass, emphasizing the impact of grandstands on performance.
(52:33) Golf Crowds and Future Expectations
Hayden Buckley shares his experience on the PGA Tour, using crowds to his advantage, adapting to the new structure, and aiming for the top 10 on the FedEx Cup.
(01:02:15) Sawgrass Redemption and Season Plans
Hayden Buckley, PGA, plans to limit course time to nine holes a day, prepared for tournaments like the Memorial and FedEx Cup, and shared his story of a hole-in-one at Sawgrass.
---
Follow Hayden
---
Episode Partners: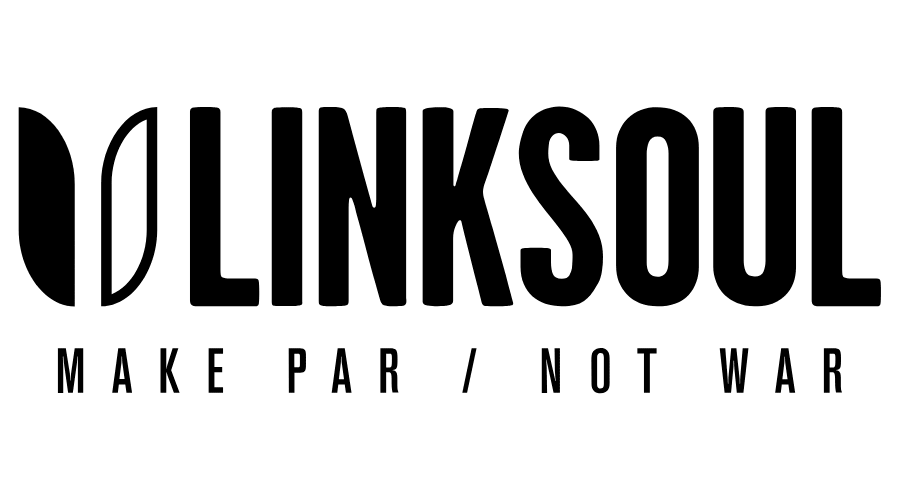 LINKSOUL: For your 20% discount on LINKSOUL gear, go to 18strong.com/linksoul or click the logo above.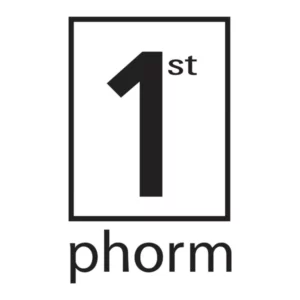 1st Phorm: Try any of the 1st Phorm products with FREE SHIPPING, go to 1stphorm.com/18strong.com
---
More Cool Stuff to Check Out:
To continue the conversation and ask any questions you may have, head over to the 18STRONG Movement group on Facebook.
18STRONG Pro Shop (Get your 18STRONG gear!)
18STRONG Resources (All of the cool stuff we recommend: products, books, golf stuff, etc – and discount codes for the 18STRONG Crew)
Want the full episode transcript? (click the "+" 👉🏻)
0:00:04 – Jeff Pelizzaro
The 18STRONG podcast, episode number 353 with Hayden Buckley, pga, to our golfer. What's up guys? Welcome back to the 18STRONG the podcast, where our mission here is to help you build a stronger game, because we believe that everybody deserves to play better, longer. This week we have our buddy, Hayden Buckley, long-time friend of the 18STRONG podcast and 18STRONG community, on our show, and Hayden's here to talk about his year. Last year he ended up number 60 in the FedEx Cup playoffs but suffered a bit of a rib injury or intercostal injury at the end of the year. That really impacted his year. So we talked about how that impacted his position at the end and then also what the new structure of the PGA tour is going to look like next year and how that impacts his ability to play in tournaments like the signature events we discussed. You know what it means for him for the FedEx Cup playoffs and also what it was like getting back to playing in the FedEx Cup playoffs after that injury. And then we really close out with talking about his insane hole in one that he had at TPC Sawgrass on the iconic number 17 hole, the island green and what that meant to him and really how that's going to live on and in for me from here on out, so you're going to enjoy this episode.
Right after this, our partners over at Linksoul have been providing us with the best apparel for both on the course and off the course, from polos to t-shirts like the one I have on right now. Everything that they have is meant to be worn from the golf course to wherever you're going next, whether that be casual, whether that be to the beach there's all different options over there. So go to 18STRONG dot com slash Linksoul. You'll get 20% off of anything in your cart over on Linksoul's website. So again, 18STRONG dot com slash Linksoul for our favorite brand of apparel for anything on the golf course and off. Now let's get to this week's interview. Hey, buckley, welcome back to the 18STRONG podcast. Buddy, sounds like it's a little little toasty down there, huh yeah, it's.
0:02:24 – Hayden Buckley
It's nice to be back. I wish I was maybe a little more north right now. I think it was 95 this morning out on the course, so I'm enjoying the AC right now.
0:02:33 – Jeff Pelizzaro
So when, when are you back in competition? Now? I know this week is the as we're recording is the Fortinet, so you're taking this week off, but what's what's the first event?
0:02:43 – Hayden Buckley
yeah, I'm gonna start back at Sanderson farms. You know, the home state event in Mississippi, obviously a lot of good history there. I think that starts maybe first week of October, so we've got another two or three weeks. You know, I just thought, you know, I could have played an apple this week honestly, honestly, physically. But you know, with my injury at the end of last year I thought it was probably better. I came back a little early playing Memphis, I think, against doctors orders, I kind of. I may have ignored a few things, but I came back and, you know, felt great, I really I felt great sense, but I thought it'd be good to just get a full rest in and, you know, really hit like five out of seven term is this fall instead of all seven.
0:03:22 – Jeff Pelizzaro
You know I'll have plenty of chances to play good yeah, I mean, given the situation and we'll talk about your injury in a sec here, but you know you're going right into the playoffs kind of wanted to try to make a little bit of a run there and see what happens. So tell us, refresh it for anybody that doesn't know what was going on with you. What happened with the injury, how did it happen? You, what was the whole, the whole thing?
0:03:46 – Hayden Buckley
yeah, you know, I think it was travelers championship I had missed a few cuts in a row. I played well to PGA championship, missed maybe two or three cuts in a row leading up to the travelers and shop four or five under on Sunday. On Friday maybe missed a cut by one, maybe two. And, you know, woke up Saturday morning, decided to fly home to Florida hang out with my wife, our dog, just, you know, a relaxing weekend. After three or four missed cuts. I needed something like that, you know. And woke up Saturday morning 6 am flight, which was pretty miserable, they all are.
Got home around noon, you know, kind of complained about some pain in my ribs. You know, figured it was just from traveling, from playing kind of normal stuff for me. And you know, got home that night and I was like man, I still can't. I still can't really breathe. Well, it's still hurting. Something's kind of off, let's sleep on it.
Woke up some Sunday morning and I was like man, this is, this is the same same injury that I felt yesterday. Nothing's improved. And sure enough, monday I was in an MRI machine getting it checked out and sure enough, it was a torn intercostal muscle. I guess it's somewhere. You know it probably better than I do, but somewhere in the rib cage something tore and I was told you don't really feel it. Maybe that day, because you know, again Friday I felt no pain. I played good golf, shot three or four under, kind of felt like I turned a little page in my struggling of three weeks and, you know, felt nothing at all. And then all of a sudden Saturday I'm like it was. You know we laugh about it now but I was telling my wife like I'm laying down in the bed and I can't breathe and I'm like, look, I, I promise you I'm not out of shape or you know I'm not, I'm not getting old, I just something. Something is really happening every time I take a deep breath and it was.
It was a pretty miserable week. I would say probably seven to ten days of just every breath. You know we were sitting there eating dinner. She made me last one day and I said you got to get out, I got to get out of the room, you got to get out. I can't even laugh, I can't sneeze, kind of those little basic things I couldn't do. But after about ten days and started to feel better, got into Pete's tea, found these really great doctors down here at HSS West Palm. They were just unbelievable. They I mean they. They told me about six to eight weeks was the time frame to come back and I was looking at the schedule. Like Memphis is in six weeks. You know I'm 42nd on the FedEx Cup playoffs list. You know clearly I'm in the playoffs but I've got a good chance of making Eastlake this year with a couple you know a couple good finishes to the year.
And so it was pretty tough to hear that six to eight week minimum. But I went to PT, you know, three days a week. First two weeks was kind of relaxing, you know. As you know, you got to let the injury kind of calm down and slowly got back into it. I was a little bit scared but also I told myself you know what's there to lose, you know I'm gonna do it right, but also I've got my card for next year, no matter what. So I mean, obviously I don't know who knows the the new schedule, but the fall is not as can't say, it's not as important. But if you're in the top 50 the fall really means nothing.
And that was kind of where I was at the time in the top 50 and you know. So I kind of went in with like an all or nothing kind of attitude and, you know, started working hard and in about six weeks in I was at Memphis and hadn't swung a club in six weeks, a little nervous. On Tuesday I went out and played nine holes for the first time and you know I hit some little, you know probably 280-yard drives out there right down the middle and I really felt good but I was nervous, you know, as you can expect, and you know I ended up playing well. It didn't help that it was 140 degrees in Memphis, Tennessee, at the time. But you know, physically swinging the club I felt okay, but more physically like actually playing golf, walking 18 holes every day, that kind of hurt a little bit, I'd say. After the week, you know, I was saying I finished T40 or whatever I finished, had no chance of making the top 50. Unfortunately I'd fallen back to you know, 55, 56 at the time and needed probably a top 10 to get to the next week and you know it was one of those. Like you know, I got through it, played the playoff event like I wanted to, pretty close to home where I grew up.
I've got, you know, as much time as I need in this fall to fully heal. So that's kind of the goal now was let's do as minimal golf from Memphis until now, which I've done. I've maybe played three times maybe. So on a club two or three times, let's do a lot of PT, a lot of work. Now. Just get stronger and skip Napoli, let's go to Mississippi and so you know, if you look at the calendar, a good, solid two months of rest, maybe a month and a half. I think that's the recipe for me, at least long term, to get back, have success and at the end of the day I could skip every tournament this fall and still have a season next year. So you know, the goal is to be back in January and be healthy at Sony that's. We've had a little bit of success there in the last two years, so that's the goal right now.
You know, unfortunate, I'm still a little upset about it. You know a lot of it's my fault, sure, not taking care of my body for whatever reason. You know you can always be better, better food, better rest, you know, whatever it may be, but you know part of the process, I've been hurt before. Actually, when we met me and you was pretty much, I would say it was about a year after I got hurt, but my junior year of college I got hurt and ran into you about a year later. So good things come from injury sometimes so.
0:09:28 – Jeff Pelizzaro
Do you have any any issues with it at all? Do you feel it at all? Is it in the back of your head at all when you're out there playing?
0:09:34 – Hayden Buckley
still. You know, every once in a while I and I talked to my PT about this. You might have some insight. But you know, if anything I've noticed, like a little bit of shortness of breath, you know it's because it is in that rib region where you're taking deep breaths and I, you know, I don't know if there's just a little damage still up there or what. But you know, I have noticed some issues with some cardio and maybe that's just the rest that I've gotten the last three months and haven't done as much walking on the golf course. But you know, besides that, not really I'm working out a lot. Even in PT we're doing a lot of strength stuff, you know.
You know, feeling kind of like myself, like I did three months ago, um, but you know I'm not trying to push anything, obviously that's that's. The hardest part is I don't want to swing as hard as I can, like I used to, and, um, you know I'll get there, though I think I'll get there. But at the same time I've kind of noticed, you know, my iron plays improved a little bit, swinging a little bit smoother. You know, even at Memphis when I was hurt, it was probably the best I've driven the ball. I think I was top six or seven and strokes came off the tee that week. Really, I mean, it was some of the best I drove the ball all year and I know I wasn't hitting it as far, but something, something kind of clicked, I don't know what it was.
Um, I think, yeah, I think we're on the right track. You know, obviously you want to be cautious and not re-injure yourself. You know that's the only thing that can keep me out of playing good golf. Um, but you know I'll have, I'll have good programs and I'll be ready to go.
0:11:03 – Jeff Pelizzaro
You're in about three weeks so, looking back on last season, you mentioned the Sony. You've had some success there. Obviously last year came in second place. Um, you know you were right there all day on Sunday. Uh, See Woo Kim came in and shot a 64, I think on that that final day. Um, I mean just just came in but you had I mean I've got it written down here four, four rounds, I think, two, 64s, a 67, a 68. So, like, coming in on a Sunday, did you have the lead going into Sunday?
0:11:36 – Hayden Buckley
I believe it was a two, I think it was a two shot lead. I actually had a crazy Saturday round where I didn't do anything on the front. I think I might have three putted for par on nine, a par five, and I was kind of like, you know, we, we need to do something. But again, I hadn't played all winter. You know, last winter I got married, went on a honeymoon, we, you know, we moved to Jupiter. I didn't touch a club all winter and showed up to Sony and it was like here we are with the lead on Sunday. It was kind of it was a little bit bizarre, but I did hole out for eagle on 10 on that Saturday round and then I think I made I want to say I parred the rest of the, the next seven holes maybe, made a bogey somewhere and then made eagle on 18. So I had two eagles and nine holes, took a two shot lead and I'm sitting there going. Man, this is like what's going on. You know I haven't played in a month and a half, maybe two months, it's all kind of. But again my brain was kind of low expectations. You know, I was just kind of out there enjoying it and you know I played good on Sunday. I think I know I buried. I think I buried the first hole in Sunday and so I got off to a pretty decent start and played solid. I just I know down the stretch I made a bogey on 15. I knew I was like that's gonna kind of hurt me, but I came back and burdened 16 immediately, had a look on 17 and had a look on 18. There you know I laugh.
Now I'm working with a putting coach, eric Dietrich, down here in Jupiter, and Actually a guy I went to college with. You know we played college golf together and he's now a putting coach and I saw him one time before I went to Hawaii. We cleaned up a few things and then we kind of joke, we look back at the videos that were on TV. You know the pot I made on 16. I had the worst stance, the worst Grip, the worst, everything made the pot. And then on 18 I had a pretty awful pot and missed it. But you know we look back at that where we were and I had a great putting week. You know looked awful from a technical standpoint but I had a great putting week and we we laughs about it a lot because now we've cleaned up a lot of things, my putting's improved. I think I went from, you know, 175 and putting last year to maybe 85 this year. So we've, we've done a lot of great things this year. I've been really enjoying that work.
But again, you know, I almost won a golf tournament Not looking great putting and I personally felt like I put a terrible, but the stats that I put up pretty good. So you know, I did everything I could. I made 30 footers for birdie all day Sunday and I didn't lose by any means, I just got beat. That's kind of the phrase I told myself is the guy shot six on your own Sunday and he was the last group, it's really. He did chip in on 17, which hurt. I made a pot, I'm not kidding. You was a 10 second window. I made the puddle and 16 Everybody went nuts.
You know, I'm kind of my heart's racing, I'm feeling great. I looked up at the scoreboard and it literally adjusted. You could see it go from T1 to my name, just jumping on top and I'm like alright, this is, this is my time, you know. And then 10 seconds, I'm not, I'm not off the green yet on 16 and everybody goes nuts on 17 and so obviously I assumed he made birdie. I end up seeing the video he chipped in. You know Hit a great chip, made it and then made a good birdie on 18 and I didn't, so just got beat. You know, looking back on it it set me up for a great you know a great rest of the year. Unfortunately it did keep me out of the Masters and you know a lot of different perks of winning, but I know that I'll have. I'll have many more opportunities for that.
0:15:14 – Jeff Pelizzaro
Yeah, I mean I pretty much watched that whole, that whole day. It was awesome to be able to sit and watch pretty much every shot that you hit that day right and Text him back and forth with people. You know, people in the 18STRONG crew, they're all, they're all Hayden Buckley fans. So I'm getting text left and right and Literally watch you sink that putt and then you're right, I mean it was within seconds. He chips that, that ball in. But what impressed me so much that day was just watching you and Like the way you carried yourself throughout the day and I want to get some insights into, if you remember, kind of your mindset, just kind of going through that day.
You know, knowing that you're tied for the lead, you're in the lead, you're, you're right there for the lead. But you mentioned that you birdied after one of your bogeys. You had two bogeys that day and you both of those you birdied the very next hole and I thought that that was so cool to see because each time you just kind of bounce back and you're like all right, right back in it and you know just having that mentality because we've all Been in our own games where you know one shot, one bad shot takes you down a rabbit hole. We see it happen into the pros, you know. I'm sure you've had experiences out there where you hit a bad shot or two and the round just kind of goes off the Rails. But this one you just bounce right back, you're right back in it.
So what was kind of your thought process through the day? I know you said you hadn't played in a long time. It was kind of like getting back in the swinging things. But here you are getting ready to possibly win a pj champion or pj tournament and and you know what was it like.
0:16:45 – Hayden Buckley
Yeah, I think it's timing. Honestly, I mean, I really do. I think, it being the first term of the spring may not playing for a month and a half, I had no thoughts. You know I, obviously on Saturday night I had thoughts. I'm sitting there going, oh wow, I'm about to win a golf tournament. This is anything I was nervous everybody is. If they say they're not, they're crazy. And you know, I kind of fight that with myself, thinking like you're not nervous, don't worry about it. But it's like man, just embrace the nerves.
I Think the timing of it helped, you know, helped and hurt, right like I. You know it's hard to find confidence when you haven't played in a month and a half because there's some shots that you need to hit that you know, if you haven't worked on it in a month and a half, like you're just swinging it hoping it works out. That happened to me on number 11. I made bogey on Sunday, a little par 3, you know I hit a shot. It was into the wind and I tried to hit a shot a little too hard, kind of forgot like hey, man, if it's 185 into the wind, we probably can't hit a seven. You know I kind of just from lack of, not experience but lack of playing for a month and a half. But at the same time and I'm a guy that I don't believe in practicing every single day I do believe in, you know, trying to get better every day, but I don't believe in like I have to swing a golf club every single day to get better. I mean, look at me, I've sat on the couch the last Four months and worked on my body and I feel better than I ever have golf lies. But again, I think timing, where you know that bow, you know Levin, came from lack of playing, but the birdie on 12 came from, you know, my head. I'm not pissed off, I'm just like let's just send dry. It's kind of a short hole guys lay up on. I said, look, let's just send driver down there. Who cares, I've got a flip wedging, I make birdie and I think it was a little bit of Not playing for a month and a half. But also, you know that tournament being the first of the spring, everything's kind of fresh because I mean, I'm not gonna lie, you know, look at my schedule.
After that, I did nothing For a month and a half. I did absolutely nothing and it was frustrating. There was several rounds where, just like that birdie on or that bogey on, 11, I had a shot like that early in a round and my whole round was over and that was coming. And I'm you know I'm top 30 on the FedEx Cup. Whoa, what am I upset about? Like, if I miss a cut? You know I'm still top 30 on the FedEx Cup. You know I'm not fighting for my card. I that second at Hawaii almost locked up. I'd have to go look back at it, but it almost locked up a spot in Memphis. You know it's 300 FedEx Cup points. I finished fifth in.
Japan in the fall and though you know the fall was still counting in last year. So I'm almost in the playoffs in January and obviously you don't know that you don't want to just settle for that, but I do think you know you look at those two months after there were some struggles. So again, I don't think there's a secret code to you know, guys tell about sports psychologist and these mental people, whatever. I think I think it's a little bit different. I think you know you're gonna have moments that go high and low. I think managing them, managing them. And you know really, you know really turn in those like you know, if you look back at missing a cut by one or two and yeah, you're pissed off, you know making that cut by one or two. Instead, it's not like, oh, let's turn this bogey into winning the golf tournament, let's just turn this bogey into making a cut, getting 20 FedEx cut points and moving on. But again, I also am a guy that thinks missing cuts helps. I missed like six out of seven cuts last summer Before the us open and finished 12th, you know. So it's like it's a weird marriage of like I don't believe in. You have to be the most positive person in the world on the golf course and if you make a bogey you should smile walking off the green. I'm actually the opposite. When I make a bogey, I want to be a little bit upset, but I want to use it. Like you said in Hawaii, I want to use that to make a birdie on the next hole.
I you know a lot of people have said you know, by the time you hit your next shot, be over it Whatever. There's a lot of things that happens when you're in contention on a Sunday. You know your your mind's racing if you're not careful. And I think it's just more experience. The more times you're in those situations, the more you learn from it. You know from a for a regular Amateur that's playing every day like if they're like I want to break 80. I actually had a buddy of mine text me. I think he broke 80 for the first time, maybe two weeks ago. Uh, but the week before that he was saying man, I shot 81 today and I tripled the last hole and I said, well, what were you thinking about?
and he was like man, I was thinking about breaking 80 on the last hole, 100%, and you know it's fun to do that because, like in the same way, like I'm over here, like I want to shoot 64, and you know it's not the same scores, but we're all trying to do the same thing. And you know, I said why were you thinking about that? And he said, well, I've never done it. And I said, yeah, I've never won a pga tour event. But you know I was thinking about it coming down the stretch and I do think you know, did it affect me on 18 at Hawaii, when I was thinking about, hey, a birdie can win you a golf term or get you in a playoff. I don't think it hurt me, I think it just made me realize the moment I was in. And you know I hit a great tee shot, a decent second shot, a pretty good chip, and missed a putt. You know kind of life goes on and it just so happened that that putt was for, you know, the win or for the playoff. You know I made two bogeys on that side. So you can look back again.
I think timing of everything is important. You know when you make a bogey, if you make a bogey on 18 versus on 1,. You know everything's different. So I think handling being able to handle each bogey the same way for me Is important, you know. Or each miss putt, you know the putt on 18, it's no different than the putt I missed on 17. You know I missed a putt on 17 for birdie made par and I was pretty happy walking off the green.
So again, it's hard in tournament play to you know. Look at every little putt is the same, but at the end of the day they all are the same and they all count. So but mentally, I think you know Staying calm does help. But you look at Tyro Hatten and some other guys that are known to you know kind of express themselves. They'll tell you this. John Rom, I play with him several times and he'll tell you. You know he likes to express himself a little bit when he's angry, but he won't let it affect him on the next hole. And I think you know nobody really knows what's going on inside of a player. I know I hear I watched a lot of golf, actually believe it or not, while I was hurt. I watched.
0:23:22 – Jeff Pelizzaro
you know this for me, I don't watch golf at all.
0:23:24 – Hayden Buckley
Uh, I wanted to watch a little bit. You know, I just want to watch the playoff. I want to watch eastlake, just kind of see how the courses were playing and smaller fields and guys got upset and they're guaranteed to make $10 or $15 million and they're still upset at making a bogey on the third hole of the tournament. That's just how we are. We're competitors and everybody wants to win. Everybody wants to play well. So I do think guys work hard mentally. I work hard mentally in different areas. Some guys like sports psychologists, some people like therapists, some people like me.
I like to just talk to my wife sometimes and she does a great job of just calming me down a little bit when I'm upset after a round. That's the hardest part is forgetting it, especially during the day, getting to the next day and having kind of a clean slate. I feel like I did that pretty well in Hawaii, but again I lost it for those two months after Hawaii. Maybe a little bit of extra pressure, like hey, all of a sudden you're a top player, you're in the top 30 on the FedEx, like Eastlake is calling you in six months. But it's like, how are you thinking about six months from now when it's January. So I think I got caught up a little bit in that last year. But again I'll learn from that this year and not let it happen again.
0:24:45 – Jeff Pelizzaro
When you look back on last year as a whole, you mentioned you had several missed cuts. You had some really great tournaments, a couple T5s, us Open, obviously the second place in the Sony Overall, and I know we know how the end finished out with the injury and everything. But when you look back at that, where do you say? What do you look at and say are you first of all happy with the way that it went, or are there things where you're like I could clean this up a little bit? I need to clean this up a little bit. This I'm really happy about? Do you break it down like that and look at it that way, or just kind of yeah, 100%.
0:25:24 – Hayden Buckley
I think it's probably like any business out there. You look at your end of the year statistics and say this is what we need to improve. My first year on tour was hey, you're literally 180th in putting and there's not 180 guys playing tournament. What's going on? I think a lot of that had something to do with ball striking. I hit it really well, maybe had a lot more 30 footers than most guys. Whatever it may be, a lot of those things matter, but we looked at that last year. We cleaned that up again. We said if I'm ever a top 100 putter, I'm going to be a top 50 player on the tour every year. There's no doubt.
This year, obviously there's disappointment, but I kept my job. I competed, I had chances to win. I think Hilton Head was one of my better tournaments. I really had a chance to. I think I birdied two or three of the last four holes on Sunday and really had a chance to do something. I had a close look on 18-2, especially in the elevated event that was coming off of a T9. The week before too, I had really great showings.
But to me it's kind of a balance of do I want consistency where I'm top 20 in every week or do I just want to have five top fives? It's kind of a weird balance where you look at a guy like JT who I think he made almost every cut. He played in and didn't make playoffs. He probably felt better each week on Saturday than I did because I missed about half my cuts. It's kind of a weird balance of are you better off playing good two or three weeks out of the year or do you want to play? Obviously you play like Scottie Scheffler in top 12 almost every week. I think that takes care of itself.
I would say, looking back, I'm impressed with the way I played. I'm a little disappointed Again. I think my strokes gained approach. My iron play was a little off. My wedge play was a little off. If you look at it I know it's pretty deep in the hundreds, like maybe 150. Not good statistically speaking, especially with how I drove the ball. There's no doubt that I'm not the biggest guy out there, I'm not the longest guy, but my strokes gained off the tee has been top 10, I think, two years in a row.
0:27:41 – Jeff Pelizzaro
I've got it Eighth strokes gained off the tee, which I thought was cool to hear. When you were saying that you were driving the ball about as well as you had in Memphis. It's like that says a lot because you're consistently up there with the tops.
0:27:57 – Hayden Buckley
Right, that's what I was worried about was how am I supposed to make this driver swing with, if you talk about your rib, how am I supposed to make this bigger driver swing and really hit it? I was able to and it worked out. The drivers is just freed me up for so many opportunities to play. Well, your approach is not as good as it has been and your puddings improved. I'm almost sitting there waiting again. Going back to all the missed cuts, I drove the ball Napa. Actually I have this thing with Napa where I was first in strokes gained off the tee last year at Napa and missed the cut. I drove the ball better than anybody in the field and I missed the cut by a lot.
It can be a lot of things, but bottom line have to improve some wedge play, a little bit of iron play. I'd say my long irons were pretty good, long par-3s. I'm making some birdies on into par-5s and two. I'm not having much trouble, just some of the shorter holes, the easier holes that guys are making birdies on. I'm not. I'm still competing making birdie from 200 yards. It's just a matter of time, I think, until the wedges clean up a little bit. I've already seen improvement too, which is great. The wedges get cleaned up, the short irons get cleaned up. There's a recipe for a lot of good golf coming, if I can get that handle.
0:29:16 – Jeff Pelizzaro
How much are you guys looking at the stats and who helps you with that throughout the season? Are you looking at that and then saying, okay, this is what I need to go work on, or are you just kind of more feeling out what you need to practice and work on week to week in the season? I'm sure off season is a little different.
0:29:33 – Hayden Buckley
Yeah, the tour has their database of stats that we can look at. I've done some of the decade stuff as well with Scott Fawcett. I think I try not to look a ton. I do let some of my team look at it and diagnose it and say this is what you really need to work on. But I also think that week to week can be so different, different grasses. I could have gotten the bad waves. Maybe I wasn't feeling as good that week physically. I think it's not like oh, this week I played terrible, my irons were awful, let's go make a change. I might have just had a bad week swinging it. It's not like if I ever have a bad week driving the ball, it's like, hey, you have about 99% of the weeks Pretty good driving, so just kind of flush it.
But I haven't hired a stats guy officially. There's a lot of them out there that they look at your stats every day. They come out with you and practice rounds and kind of say this is how you should play the course. But I use Scott Fawcett again with Decade. He maps out courses and kind of tells you how to optimize your off the tee especially. I think that's one of the reasons why I'm top 10 in strokes getting off the tee is because I know exactly what club I'm hitting and I know he tells me why I should hit it. And usually it's driver almost every time, especially the way I hit driver. But a lot of times you might say I need to lay up to 160 here because there's a bunker on the right at 285. But based on his little program that he's got, he'd say look, you hit driver, you aim it at this tree and you hit it every single day, no matter what, and I've noticed that it's just freed me up and led to a lot more opportunities. Now, if I could just hit it closer to the hole. He can't really fix that unless I start hitting a little bit better.
But I do think everybody's important. Everybody's different. Some guys need every little thing detailed. You know, look at like a guy like Matt Fitzpatrick who's got you know, he's got his little notebook. I've seen it firsthand. He's writing down notes every shot he hits and it's like that's different. You know, that's something I don't know if I could ever do that. I don't know if I'm disciplined enough to do it, but you know, I used to do something similar in practice and I think I'm going to incorporate that in practice now just to kind of make sure what I'm working on is working.
But you know, I'm kind of an easygoing, Like I'm just kind of getting out there and feeling it and trusting the people around me to tell me what to do. But you know, now that I've had so much downtime I've been looking a lot more into my stats and where I can improve. And I think you know I'm even doing a club fitting in two weeks with a guy, scott Felix, in Memphis, tennessee. So he's just a club fitter that I'm just going to go in and say let's make sure my arms are working and, you know, maybe adjust some lies and loss. And you know, never been to him before so kind of an unbiased just see where we are and see if we can improve.
You know, again I hit the. I said don't touch driver, don't worry. I did tell him that. But I said look, let's you know if we need to just swap out the four and the five iron for a different, you know a different style. You know they make. You know Tileless makes all kind of clubs now. But you know, whatever we have to do, let's do it and get it settled before the start of this fall season, so then I can have confidence. So I'm looking forward to that.
And just you know I recommend everybody do that, I think every, especially any anybody buying clubs. You know we're lucky to not have to do that. But getting that sitting, I've never really had one. Really, to be honest with you, I haven't. I've been out to TPI now two or three times so I guess technically that is a club fitting. But usually when I go I've kind of already had my clubs. You know I've played the same clubs for five years now. You know the AP2s and now the T100s. They're all pretty similar but I've played the same stuff almost for five years. So you know we'll get stuff figured out and hopefully by Sanderson we'll be ready to play.
0:33:40 – Jeff Pelizzaro
So now that you're, you know, through your second year on the tour, what you know. What were some of the differences this year and what are you looking forward to next year, now that you're not you know you're not the rookie out there anymore, you're, you've been out there, you know the ropes, you know a lot of the courses. Now what are some of the advantages of now being out there a few times, as opposed to the first year you went out there?
0:34:03 – Hayden Buckley
Yeah, you know I think I don't have to get out there and play the Monday Pro-Am every week. And you know, a lot of times as a rookie what people don't understand is you don't get to play the Wednesday Pro-Am. You know usually it's limited to. You know it's all based off FedEx the last year and you know as a rookie you're down at the bottom. So you know Wednesdays were pretty much just practice days my whole year until you know I had a pretty good start to my rookie year so I got in some Pro-Am's. But you know Monday and Tuesday are kind of your days to see the golf course physically and play it. And you think about travel. If you're playing on Sunday you're flying out Sunday night, maybe Monday morning you're tired. You know I took several Mondays off last year and had to play 18 holes on Tuesday because I wasn't in the Pro-Am and or two years ago, my rookie year. So even last year I saw you know I'm in the Pro-Am almost every week. You know Mondays I'm taking off a lot more. Maybe I'll go hit a few putts or I'll go to the gym. You know Tuesday's kind of my day to play nine holes. That was kind of my rule which you know I thought I was doing everything I could not to get hurt. You know, unfortunately I still did. But you know I said I'm never playing more than nine holes in a day and I'm still keeping that this year. I'm not going to play more than nine. You know, maybe a rare circumstance there's a new tournament this year in Mexico. I think we're going to Cabo instead of MyCova. You know I might have to play 18 holes if there's bad weather. You know whatever it may be, but nine holes a day take a lot more Mondays off. You know Pro-Am's on Wednesday. You know most of the courses now. I think I even saw that last year. I've seen some of these courses once. You know I remember the pin locations. I remember places that I hit it. You know I'll have even more of that this year. You know you can imagine Sanderson Farms. I've played the course a million times now but I have a lot of memories from the tournament as well, where I don't have to go out there Monday, tuesday and Wednesday and play nine or 18 holes. I can go practice, I can relax, I can go to the gym, really take care of my body a lot more now and, you know, play a little less golf. But I think something I'm looking forward to would be you know, really I feel like I've really kind of put my mark in the tour now, where I feel comfortable.
You know you're rookie here, you're not sure what's going on. You tell yourself I belong out here, but you got to prove it. It doesn't matter if you're an all-American college or you're number one in the world in college, you're amateur. I don't care if you won this tournament. You got to go out there and prove it, and most of the top guys do, but some don't. And so the first year's tough.
That second year you're kind of going all right. I got to have a better year than last year because I was a rookie last year. You know you got to do better and I saw that. And so now, on my third year, I really feel like, well, I guess the end of my second year into the third year. I really feel like it's time to really submit myself. As you know, this is my job. I'm one of the best ball strikers out here. I'm going to have that confidence forever and it's time to go compete in tournaments and not just be. You know I get funny tweets every once in a while. That's like, or whatever you call them now post.
0:37:24 – Jeff Pelizzaro
X, I don't know what they call it.
0:37:25 – Hayden Buckley
But I'll get some stuff now where it's like I don't even know who you are, like I'm tired of watching you on TV and you know funny stuff Like that doesn't bother me at all, but you know it's time to kind of go out there and really compete more. I think you know, when I show up each week, I know now that I'm pretty much one good swing away from having a chance to win a golf tournament. And you know, those first two years, even last year, there was tough moments and I think everybody goes through it. But you know I think we're really turned to page. You know, after this injury, I think more focus is on the body getting stronger, getting back to, you know, 18STRONG, and I really think I'm going to go, I'm going to go to the next level physically with my body. I know that. I know that kind of the same feeling I had out of college and you know I think it's going to result in a lot of good golf.
0:38:23 – Jeff Pelizzaro
I want to take just a second to thank our new partner, which I'm really excited to announce is First Form. First Form is a company that is here in St Louis, based in St Louis. It'sa nutritional company that is doing incredible things in the world of nutrition, and one of the reasons that we decided to partner with First Form is obviously we're very impressed with their dedication to their products and the quality of their products. It really is a dedication to them and them helping their customers get real results Aside from just the products. We got a chance to go and actually visit the facility again here in St Louis and really walk the halls of the corporate offices, but we got to see the manufacturing plan or the warehouse, and it is a place where they're packaging supplements and shipping them out. It's a culture, it's a community and you can see that amongst the employees. You can see that their culture and their core values that are not just pieces of art on their wall. They're actually letting them there and they're helping to expand those into the community and really that's why we partner with First Form. Obviously, their products are incredible. Otherwise we wouldn't suggest them either. We use them on a regular basis. So you're going to be hearing a lot more about their products and what they can do for your fitness, what they can do for your golf game. The protein powders, the multivitamins, the protein sticks, the hydration packets all of those products we're going to highlight in future episodes.
But we just wanted to really celebrate our new partnership with First Form. You can go to their website, firstformcom forward slash 18STRONG, and we're going to be doing a giveaway every single month with anybody that buys through that link. So go to firstformcom that's P-H-O-R-M dot com forward slash 18STRONG. That'll take you directly to their website and you can check their whole suite of products, including some of their fitness apparel and anything that's purchased over there. You're going to be enrolled into our list for our giveaway. So you had you know, speaking of going from rookie year to your second year and starting to even have people kind of recognize you a lot more, getting some funny tweets and stuff like that. You had a pretty special moment this year that really got the name Hayden Buckley out there. I've actually got a little prop here in the office. I don't know if you can see that.
0:40:45 – Hayden Buckley
Oh, I did that. It's a little.
0:40:47 – Jeff Pelizzaro
The whole in one on the Island Green at TPC Sawgrass. Tell me about that whole moment, tell me how crazy that was. Our buddy TJ was there to actually see it in person. I mean it was it was nuts and you were all over the news, you were on ESPN, you were everywhere that week. So tell me about that week, but specifically that moment.
0:41:13 – Hayden Buckley
It's funny. I actually had a friend of mine send me a picture of it on the TV at a bar last night. I guess it just popped up randomly as a highlight. You know it was. It was an early round. You know, I think I was third off, maybe on the back nine to start, which I mean the back nine out there is pretty brutal. It's not really where you want to start in the morning. But it was calm. It was kind of cloudy, you know. I think it must have been somewhat cold if I was wearing a jacket. But you know I had a decent start, I was playing solid and I get up to 17. I think I may be three putted. I feel like I could have three putted for par on 16 or made par and I wasn't very happy. Well, again, you know, not super happy walking off that 16 pole because that's kind of a easier birdie on that side. And uh, you know, obviously that tournament's huge. You want to play well and I walk up to 17.
It's a little front right pin. I want to say I watched I can't remember who hit before me, but I watched two different shots and I said you know what? I think I need to just hold this ball. Maybe the wind was off the right and I just need to hold this little pitch and wedge. I think it was 132 to the hole. I need to hold this pitch and wedge just right at the middle of the green. I don't even care where it goes, just give me on the green, give me a putt. You know I hit it in.
When I first hit it I thought I hit it a little hard. You know, a pitch and wedge is usually 140. So you don't really want to go on the back of that green and have that tough putt down the hill. And you know I watched it land and I thought, you know, maybe it'll kind of trickle back down and it was softer. I can't remember if it rained one day. It rained, but I think it was softer out there. So it kind of spun back a little bit.
And I'm watching it the guy you can watch the video. The guys are kind of walking. You know most guys are walking to the, to the green, and I'm kind of peeking between them and you know it's looking pretty good and it disappeared and I honestly didn't know if it went in or not. It was kind of hard to tell, but I just assumed it did and I went nuts. You know, I really kind of forgot about everything that was. I don't really care what's proper in golf.
You know, it's like you make a hole in one on 17,. You should jump in the lake. I thought about it. Maybe it feel it was warmer. But you know, I really thought, man, this is like this, is it? This is like a dream and I think it's payback for if you pull up.
I had a tweet somewhere at Phoenix that year on. You know, 16 is pretty chaotic at Phoenix. I hit one about two feet and missed it and I've never felt so much pain. I actually had a longer putt coming back and I just went over and tapped it in. Luckily it went in for par. But maybe it's a little payback from you know, or a little redemption from that kind of embarrassing two-footer I missed. But no, it was pretty incredible and I think the best part about it was I got it up on 18, hit it right down the middle.
You know, I couldn't feel my arms, I was still going nuts. There was only about 50 people there. It was kind of funny. I got a funny story about that. But I get up on 18 and hit it down the middle, hit it to like 20 feet, make the putt for birdie and I'm thinking, wow, that's got to be 300 through 17 and 18. It's got to be maybe a record and I think it was probably tied, you know, probably close to a record whatever.
And then I make the turn to one. I hit it to five feet and make birdie and I'm like man, I'm about to win this tournament and we won't talk about what it. We won't talk about what happened after. And honestly, people you know a lot of people ask me, you know, did you get too excited or what? And I said no, you know, I made two birdies after. You know, I had about a 10 footer on number two for birdie.
I missed, and then the rest of the course just kind of beat me up. I hit a couple of good shots. They got in some bad places, made some bogies and then, sure enough, I'm there on Friday and I still shot, you know, even par one under. I can't remember what I shot on Thursday, but all of a sudden I'm just playing a new round on Friday and it's like there's a missed cut, you know. And that's again going back to some of the tough rounds I had, and but that moment again you mean my wife actually joked about it we said you know what, I guess we'll take a one on 17 with a missed cut over, you know, maybe making the cut and finishing 40th, you know we'll just, we'll take. I didn't have my game, wasn't there to compete that week. Obviously it looked like I was going to win. But you know the way I played the rest of the way. I just didn't have it that week and it's part of it.
But a funny story is I was in dining on Thursday afternoon and you know this is nine o'clock in the morning when I played. So there was only probably 50 people. You've seen the video. There's not that many people. They were all kind of behind the tee box, nobody was on the hill, nobody was in the grandstands. Yet John Rom comes up to me where he'd been lunch. He sits down and he goes hey, man, nice, one on 17. I said Thanks, man. You know he's been really, really nice to me over the last two years. And he looks at me and he says he says you know, I was on the front line somewhere and when I heard it, you know I thought somebody just made birdie.
It wasn't very loud. I just said Thanks, appreciate it. But I said yeah, it's probably because there was 50 people on there. You know, it's just. I mean, you know, our buddy, tj, my wife, a couple of our friends were there. I mean, besides that there wasn't a lot of people there and it was kind of to me it felt loud. I couldn't hear anything because I was just blacked out. But he kind of laughed about it. He said yeah, it wasn't as loud as I thought it would be for a whole in one.
0:46:35 – Jeff Pelizzaro
I said Thanks, john, appreciate it.
0:46:37 – Hayden Buckley
But that was no. He took a little jab at me but you know it's funny. I did an interview after the round and they brought up my scorecard and did the thing and I said, yeah, let's just ignore this. Back nine here and you know, like the five over on the back let's ignore that, but the one was nice. So you know, I'll remember it forever. It was. It was, I think when I show back up there next year I'm looking for another one. You know I'm looking because that feeling was probably the best I felt all year. Better than Sony, better than the fifth that Hilton had, better than Japan. I mean, it was the best feeling I've had all year. It was incredible.
0:47:14 – Jeff Pelizzaro
I can't imagine. I remember watching it over and over and over again on all the replays and just thinking like I mean as a young kid, a golfer, like there's not many things that are more iconic than that green to be able to go out and get a whole in one on that. And people go. You know just the world kind of. I mean literally went crazy viral everywhere. So and we're going to see it for the rest of time. Right Like that, that highlight will be will be there all the time.
Funny story. I was there on Sunday with TJ and we were sitting in the grandstand and we got to see I think it was maybe Smalley they got a hole in one on Sunday.
0:47:52 – Hayden Buckley
Smalley, I think he did yeah.
0:47:54 – Jeff Pelizzaro
So first of all, tj saw two hole in ones, you know, with his eyes on that hole that weekend, which was nuts. But when Smalley hit his, it bounced and just hopped in the cup and it was like quiet because nobody we were like where'd that go? Like couldn't tell if it went in the water. And then it was like a slow clap that you know. I think that actually went in the hole. But as that was happening, so that Sunday you know the grandstands are full now and I remember sitting there thinking about you, thinking like hitting a shot in front of all of these people, like just thinking about how nervous I would be.
I got to play at the next day and there was nobody watching and I dunked mine in the water, but still like nervous you know like and it's like I can't imagine what's it been like for you now that you've been on these big stages? You've been able to play, like at Phoenix 16th hole, you know some of these big, bigger tournaments, the US Open, and you've had some crowds around you. Now you've played in some, some pairings where you've got people following. Does that affect you at all? Are you able to kind of zone out and just do your thing?
0:48:55 – Hayden Buckley
Yeah, it's funny, I think actually the smaller crowds are almost worse. You know, I think you know I had, you know I probably had 30 or 40 people come out at Memphis for the playoff event and it's almost like you can see everybody that's there, especially when you know them. You know it's almost feeling I'm thinking back to Cornfury. You got like three or four people out there, sometimes literally sometimes there's just my wife out there and it's like I almost feel worse when I'm by myself playing and there's no one out there than I do. You know, walking up to, I'll never forget Phoenix.
Two years ago, my rookie year, I was the last man in the field at you know Waste Management and I get paired with Ricky and John Rom because you know Web Simpson pulled out or something and it was you just take their play. You know when the T-Towns come out Tuesday, if anybody pulls out, you're taking their place, if you're the first alternate. So I show up on that T-Box and I mean you can't see the, you can't see grass going, you can only see the fairway going down the whole first hole and you know, as a rookie, I'm sitting there going. This is going to be a great experience, obviously, and you know I was nervous for the first few holes, but you get settled into it and then you have more experiences like that. The US Open on Saturday I'm in the second to last group with John Rom again, and you know, again I can't see any grass anywhere. I'll never forget walking up 18 and like pitch black, dark we teed off at like four o'clock in the afternoon for some reason and walking up that tee in Boston or that green and you can't see anything. I couldn't find my wife I couldn't find. You know, you couldn't see anything. It's just almost like a blur, and I think that's a good thing for me now, as I see more of a blur than I do. Wow, this is such a big crowd. To me it's like man, it's kind of like a I hate to say a backboard, but it's almost like there's just a backboard around you. It almost frames it for you a little bit better. You know, I've always said grandstands people almost benefit us more as pros than you know.
Next week I go to Tupelo, my hometown, and go play some golf and it's a little bit harder to frame some of your shots because you're not aiming at grandstands or you're not. You know I had a shot of Memphis that actually hit a guy. You know I was in the trees right on 17 and I was trying to snap, hook one around the trees and kind of bring it into the green and caught a flyer and you know, out of rough balls don't turn and hit a guy in the shin and kicked it in the fringe. I mean 30 yards left onto the fringe and I two putted for par and I'm sitting there going. You know, if this was a normal day, that ball is hitting the cart path, it's bouncing probably out of bounds into a house and so there's a lot of advantages, I think, to play and turn them into golf and having these crowds and I think maybe that's why I enjoy it so much. I think you know you're still going to feel nerves. I mean there's no doubt you know Sanderson Farms. I don't think there will be 100,000 people on the first tee, but you know you get a big crowd, especially for Mississippi guys and you know a lot of it. When they're rooting for you really helps. You know a lot of the times they're, you know probably there for you know John or somebody else, and that's fine too. But I think you get a lot of support. You know you get a lot of guys that. You know I had a kid.
Actually the other day me and my wife were vacationing in Amelia Island, florida, a little north of Jacksonville, played golf, got done. One of the bad guys said hey, man, just wanted to say like I was there on 17 at Sawgrass. I was like I just walked up, we weren't even looking, we don't know who you are. Larry said that to my face. He said we didn't know who you were, but we walked up to 17,. You made it and it was the best experience of my life and I was like hey, thanks, man, I appreciate it.
But again, you know it's. There's a lot of people out there that really care about golf. I saw that a lot in Japan. You should. The crowds in Japan were ridiculous. I mean it was. They didn't care who you were, they were lined up on every fairway and they clapped for bogies. You know it's like you make a bogey, they're clapping for you.
So I've had a lot of good experiences with big crowds, you know, with people. You know you get heckled a lot too right, you're going to get some, some people that are probably gambling on you that week and if you're not playing well, they're not happy, and I've had plenty of that. But I do think seeing these bigger crowds it's you're not motivation to want to play good, but it's one of those. Like you know, we are entertainers. In a sense we have a product to put out, but it's. It's pretty fun here in Roars when you make putts and you get Roars and you know it's a different feeling than you get when you're coming up in college and cornfairy and amateur golf where there's not really anybody watching you. So it's, you know, a part of the big stage.
I think it's every sport right, high school football, you got, you know, 2000 people in the stands, and then you get to college it's 50, and then you get in the pros even more, everything kind of graduates into bigger crowds and bigger pressure. And I just think from my experience now I kind of thrive off that a little bit more, where you know maybe some tournaments that are smaller I'm not getting, you know, I have to watch myself to not, you know, fall into kind of that hole of like I'm not excited to play this tournament because there's not 20,000 people out here, like who cares, you know, like even like Sawgrass on 17,. Like there's 40 people out here but let's make a hole in one. You know who cares, so that I think it's balancing that and really, you know using the crowds as an advantage instead of thinking I hope I don't mess up. You know, I think a rookie year.
I'm sitting there going. There's so many people watching me, I hope I don't mess up the bottom line. There's TV cameras watching you and there's millions of people watching. So you know, at the end of the day, everybody's going to see what you do. So you just got to own what you do. And you know I learned that quick at Phoenix when I missed a two footer. I went viral for missing a two foot putt and you should read the comment. You can still look at the tweet and read the comments. I got some stuff for it, but you know I shot I think I shot a buggy free 69 on Saturday in Phoenix. So, like I don't care, I mean I played a great round of golf, I just missed a putt at the wrong time. So, yeah, I've enjoyed the experience of getting to. You know, play in front of crowds and most of the time it's very positive and enjoyable experience.
0:55:10 – Jeff Pelizzaro
So now that you're, I think you finished up at number 60 on the FedEx Cup. So moving into next year's season you mentioned, obviously some things have changed with the schedule. What impact does that have on you where you're sitting? And then also, kind of, what are some of your expectations that you're putting on yourself for next year?
0:55:30 – Hayden Buckley
Yeah, you know, I think if you look at the new, the fall series they're calling it now like the top 50 guys are kind of, you know, knocked out of the FedEx Cup. They're locked into the signature events next year and you know that was the goal, obviously and didn't work out. But now we have something, really all that. You know I've got my card for next year. Making it to playoffs guarantees that I'm in the players championship, got my full card. You know every event that's not a signature event. So I've got a full schedule. It's great. But I do have, you know, the top 10. Top 10 on the FedEx at the end of this fall, which you know I'm number 10, you would call it being number 60. That 50 through 60, those guys are guaranteed to play. I believe it's Pebble Beach and Tigers event at Riviera, I think, those two signature events. So that's kind of what you're playing for.
Otherwise your only way getting into that is playing well, like the three weeks before. So they kind of made it to where they call it like the, the swing five, I think they call it. You know where you play, maybe Sony open, american Express and what's the other one, torrey Pines, and then the top five guys from those three events qualify into, just from those three. It doesn't matter where you're on the FedEx, the top three guys from those five events that aren't in Pebble get in Pebble. So that's kind of how they're, you know they're, they're playing in the schedule to be like the hottest players at the time. Get these signature events. You know the top 50 guys have nothing to worry about. So at least, if anything, this fall I'm playing for. You know, obviously I'm just playing to gain confidence, to play well. I've been hurt for three months, kind of get back into flow, but also playing for that top 10. Because I'd like to. You know pebble beaches of elevated event this year and you know Riviera is Riviera, I love Riviera so much. Play to USM there, want to get back there, and also an elevated event. So I'm playing for those two events pretty much this fall. You know, obviously whatever happens I want to be in those.
If not, then I'll start my season at the Sony, you know, and again just start back from zero and and hopefully have another experience like Sony Last year, maybe a little better. But you know, just, I'm going to play a lot, I'm going to play as much as I can, obviously, with, you know, kind of built in off weeks now with these elevated events. If you're not in them, you're going to take those weeks off. So kind of feels like a rookie year again where I'm not getting in currently. You know, we'll, we'll, obviously we can answer this again in the fall, but I'm currently not getting in. There's not guaranteed that I'm in the elevated events, all of them. And so you know I'm going to approach it kind of like rookie year. I'm going to play when I can, take advantage when I can and you know, wherever it takes me. I'll be back in Memphis next year and and have a have a better chance of getting to Eastlake than I did this year.
0:58:33 – Jeff Pelizzaro
Well we're. We're expecting it on on our end for sure. You know the 18STRONG crew is pulling for Buck and we're looking forward to seeing some more fireworks this year from your game. That's definite. I want to finish up just a couple of little fun questions for you, a little different than the ones we normally do, because we've asked you those on previous podcasts. But is there any any kind of a book or anything that you've been reading lately, anything golf related, non golf related, that you would recommend to the 18STRONG audience?
0:59:02 – Hayden Buckley
Oh gosh.
0:59:02 – Jeff Pelizzaro
I haven't read a book in a while.
0:59:04 – Hayden Buckley
Jeff, I need to. I really, I actually really need to meet my wife we're talking about the other day, what's that? There is one book that I do I will. From a golf perspective, every shot counts. Now I read that in college. I know I was recommended to read it. I think I need to reread it. It's very it's. It's a pretty influential book, just from a golf world. It's nothing else, but it's going to teach you some things about you know golf statistics and all that stuff. So I I love that book. I can't remember the author, but great, great book.
0:59:34 – Jeff Pelizzaro
What are you and your bride watching these days? On Netflix or one of the other streaming services?
0:59:40 – Hayden Buckley
We're, we're big. You know we've been watching Bravo, the channel Bravo, so Below Deck, below Deck is one of our favorites. It's kind of a little reality. It's like chartering yachts, you know. It's like their reality show and it's. We've been hooked on that pretty hard. And you know I've watched Lincoln Lawyer was probably. I just came out with a new season. That was one of my favorite. I watched the first season. It just came out with season two, I believe. So I finished that in about a day and a half. My wife was gone for the weekend two weeks ago and I just sat on the couch watch football and Lincoln Lawyer, so really, enjoyable time.
1:00:18 – Jeff Pelizzaro
What's is there? A course like a bucket list course that you have on your radar, that you want to go play, that you haven't been able to play yet?
1:00:27 – Hayden Buckley
You know somebody mentioned to me there, dave Pine Valley. That's always been one that you know, I think. I know I've heard it so much about it, I've seen pictures, and you know Cyprus is another one that you know. Actually my putting coach said he was playing it next week or in a few weeks. He said he's going out there to do a little five course thing with a buddy of his and so I'm pretty jealous of that. But those two are those two are up there.
1:00:56 – Jeff Pelizzaro
What is, or has there been, a kind of significant purchase that you've made? You know you've had a chance to make a few bucks. Now what has Hayden Buckley kind of spent maybe a little more on than he would have in the past?
1:01:09 – Hayden Buckley
Oh gosh, let's, let's go with, let's go with a home.
1:01:13 – Jeff Pelizzaro
How about that?
1:01:14 – Hayden Buckley
A house. Well, I won't disclose where it is, but there, yeah, a house purchase is definitely a big, a lot bigger of a purchase than I ever thought it would be. There's a lot more to it. You know, I've enjoyed that process, that home buying process. You live in a condo or an apartment your whole life, you know, since college. Really, it's pretty fun to finally, you know, get close to moving into the home. But the whole process of buying one and everything that comes after is it's been fun, but it's there's a lot of work behind the scenes. But you know, again, I've been hurt for a few months. I've been able to, I've been able to do a lot of work on that.
1:01:52 – Jeff Pelizzaro
What's the worst shot you hit last year?
1:01:55 – Hayden Buckley
No, gosh. I mean there's no doubt it was the two footer on at Phoenix number 16. It's like it's based on the comments. I think everybody in the world could have made it. So you know little, do they know? I couldn't feel my arms when I got up there. I was so excited. You know I was like this is I buried it the day before too, but that was awful.
1:02:15 – Jeff Pelizzaro
Then you got your redemption on 17 at Sawgrass, so it's all good.
1:02:19 – Hayden Buckley
That's right.
1:02:19 – Jeff Pelizzaro
That's right. All right, brother. Well, I appreciate you coming on. Look forward to this upcoming season. I know it's going to be a big one. You know the crews behind you and we're going to see you at East Lake this next year. Thanks for coming on, brother.
1:02:32 – Hayden Buckley
I appreciate you having me. I look forward to coming back on soon. Sounds good.
1:02:39 – Jeff Pelizzaro
Thanks for joining us this week on the 18STRONG Podcast with Hayden Buckley. If you want any more information or any of the links from this episode, just go to 18strongcom. This is episode number 353 and you can find all the information on Hayden over there. Don't forget to check out Link Soul and first form, our partners for this episode. Train hard, practice smart and play better golf.
Transcribed by https://podium.page