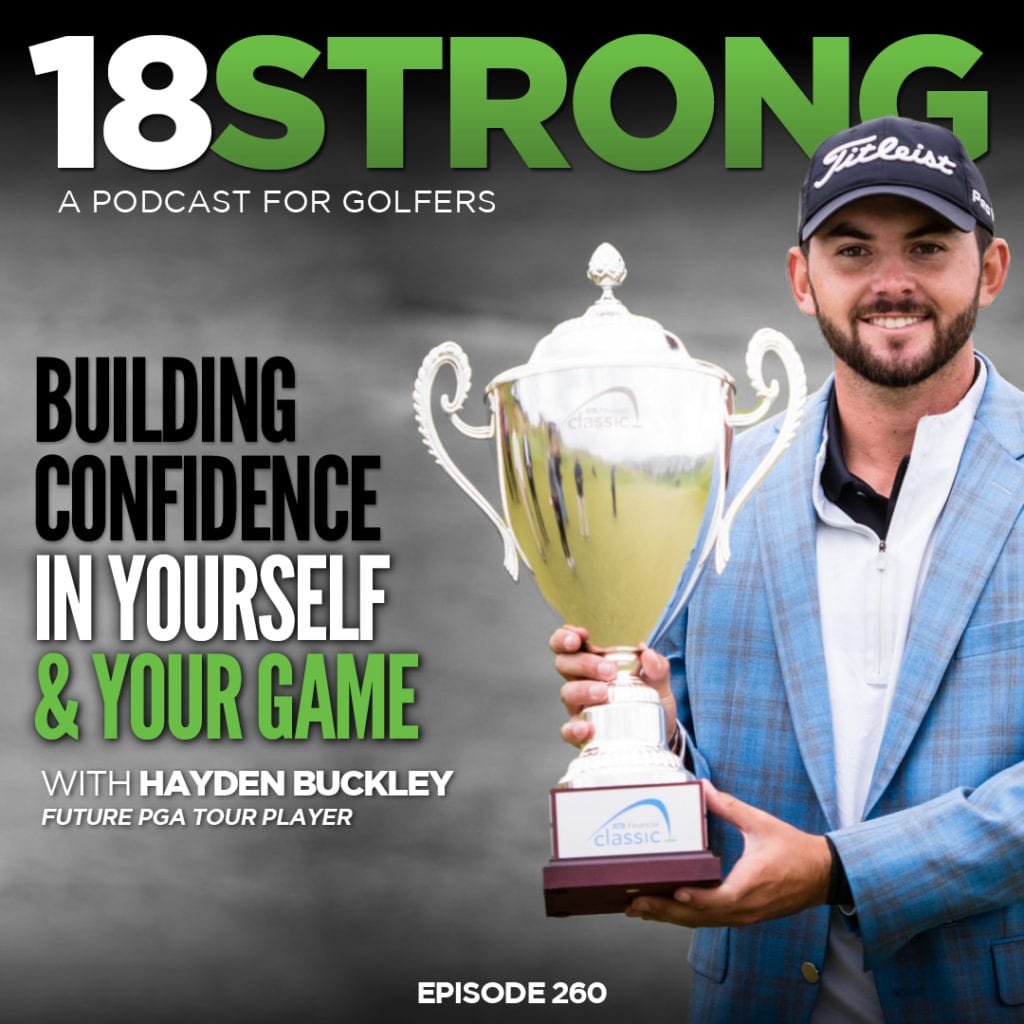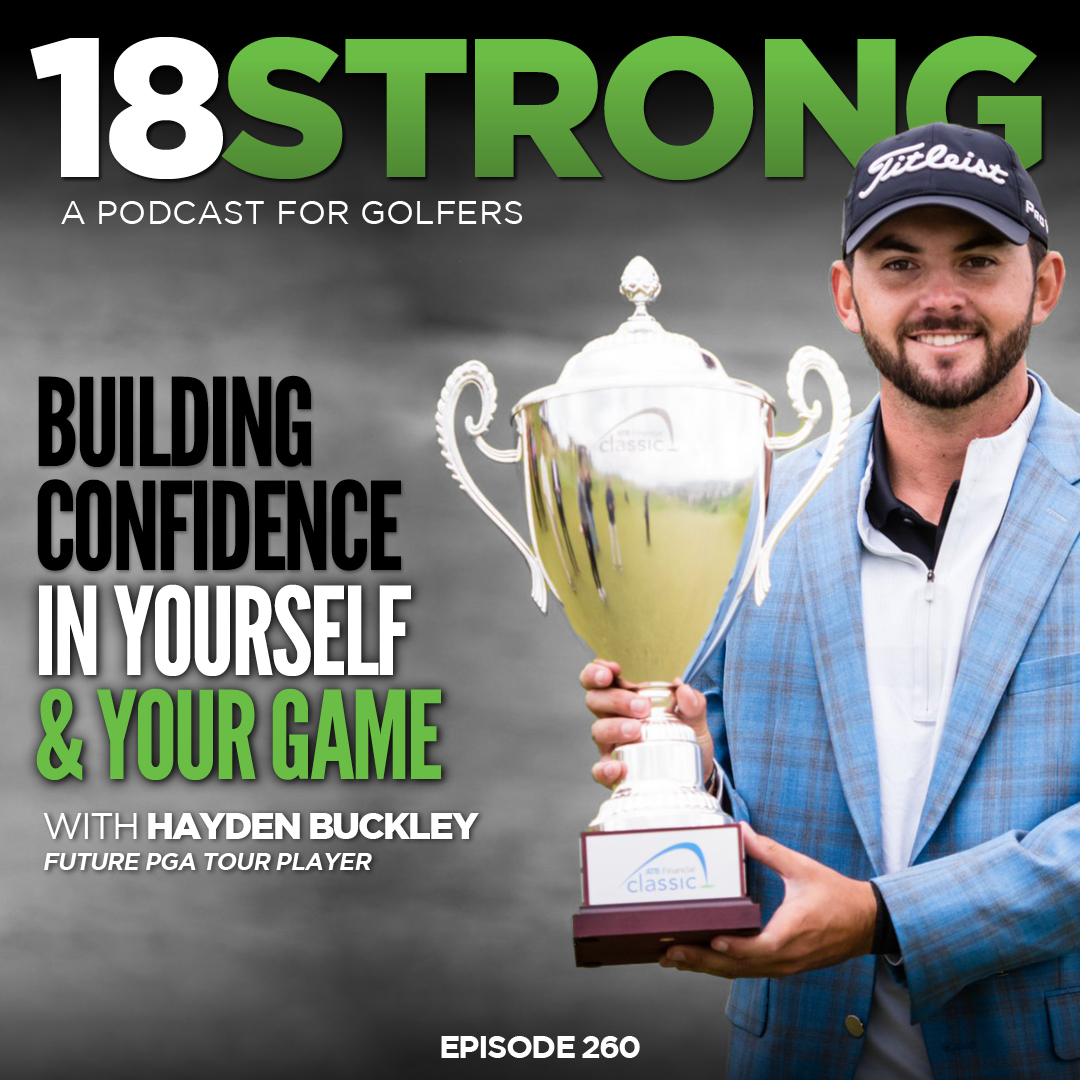 Today I am especially excited to have on our special guest Hayden Buckley.
Hayden is a professional golfer who played on the Mackenzie Tour (Canadian PGA Tour) last year winning his spot as the sixth order of merit, which will get him onto the third stage of Q-School, which is going on next week.
I have worked with Hayden as his fitness coach for about a year and a half and it's been awesome to see his career and progress blossom. We have him on today to talk about his big win at the ATB Financial, his relationship with his caddy, the ups and downs of this last year, and, of course, how his fitness regimen has impacted his game.
You not only get a glimpse into his life (and what a fun personality he brings to the game) but also how I work with clients and how we build our programs here at 18STRONG, emphasizing simplicity and consistency over the long term, rather than complexity and fad workouts or diets.


Highlights from this Episode
Hayden breaks down the Mackenzie Tour for us and what the process of this last year looked like leading up to his win ATB Financial
He walks us through his first big win at the ATB and what he has in the pipeline since the win.
Hayden breaks down what the different rankings of the third stage of Q-School get you and why he was shooting for the top 45.
His history with his caddy, what their dynamic is on the course, and why he prefers using a good friend as his on-course companion.
What he has been doing workout-wise for this past year and what the physical aspect of the game means to him these days.
How 18STRONG has had a huge impact on his game, fitness level, and mindset as a player.
Hayden provides you with two "must listen to" episodes of the 18STRONG Podcast:
Hayden's previous interview on 18STRONG: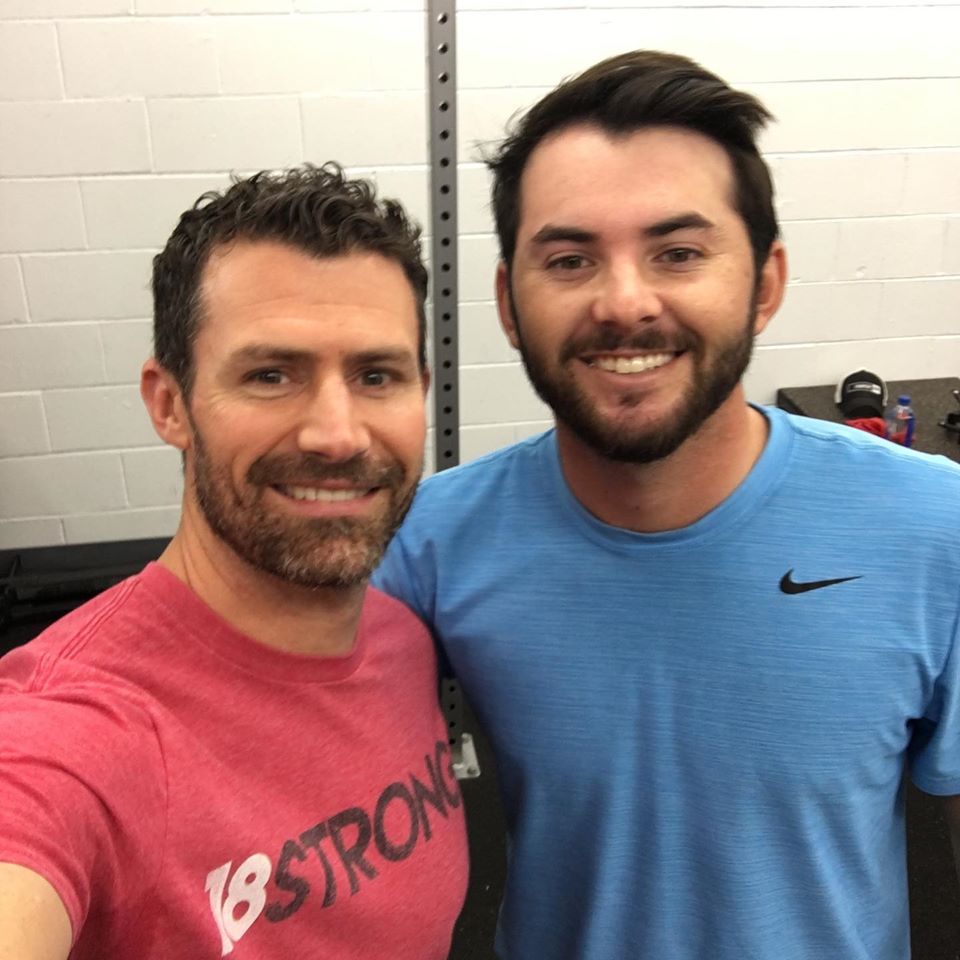 Follow along with Hayden Buckley at:
Episode Sponsors
SuperSpeed Golf: Use the code "18STRONG" at SuperSpeedGolf.com
LINKSOUL: For your 20% discount on LINKSOUL gear, go to 18strong.com/linksoul or click the logo below.