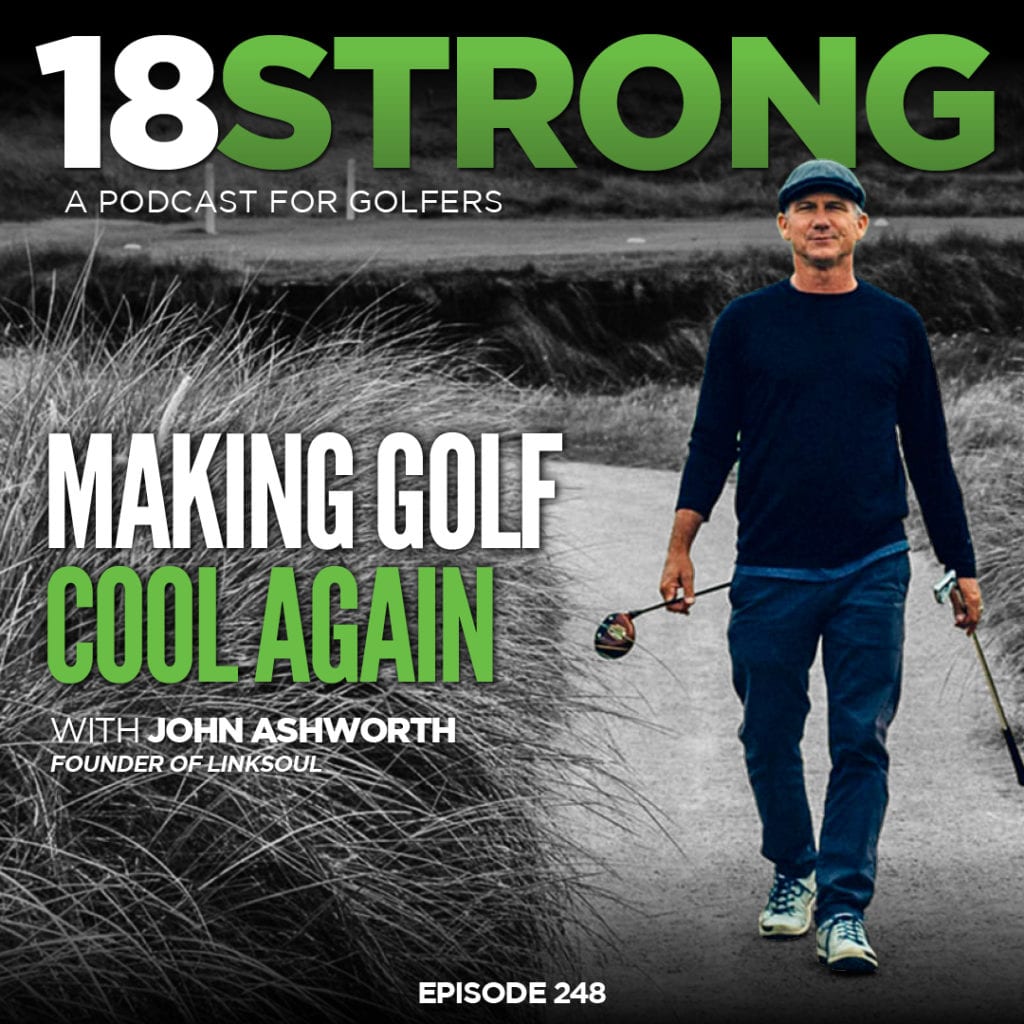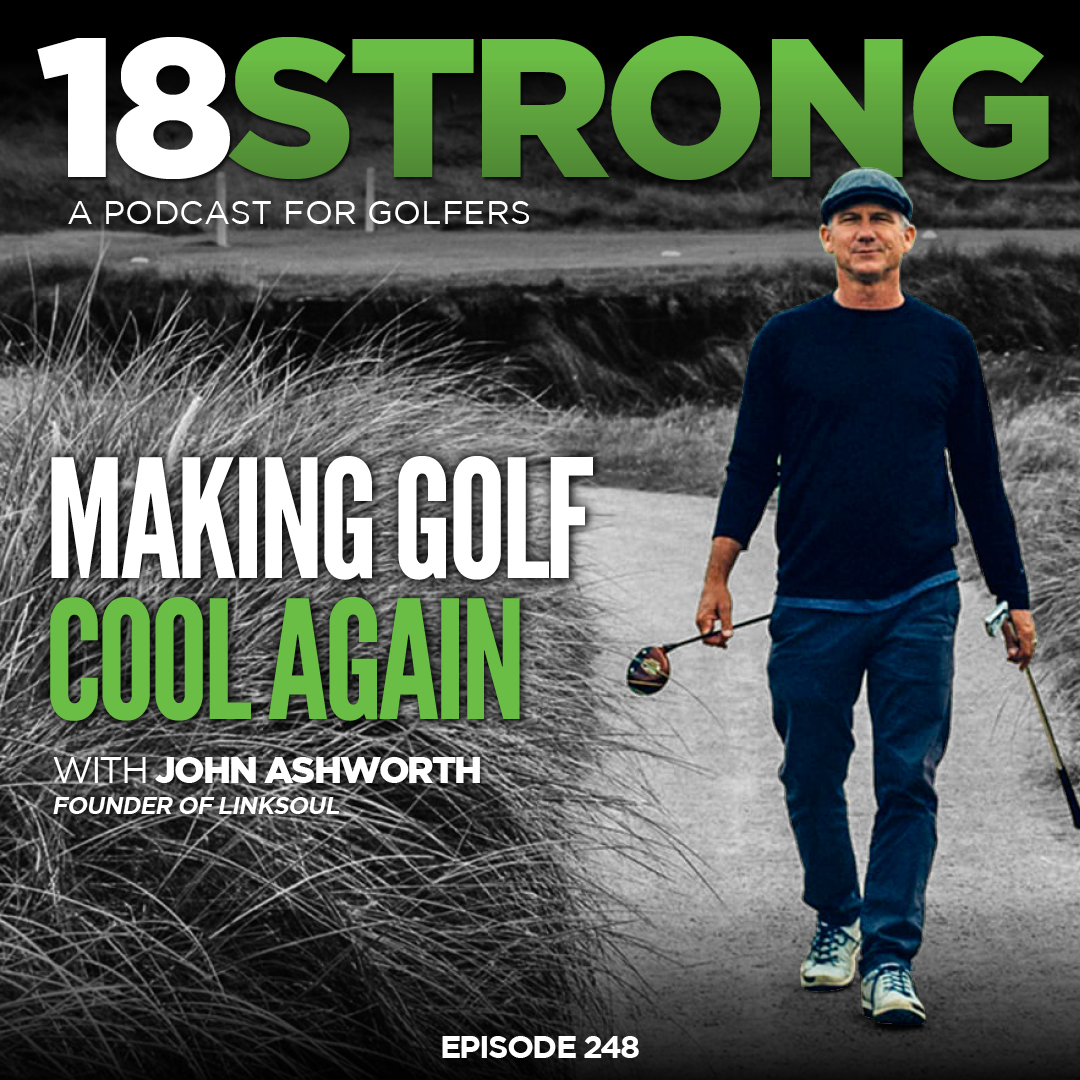 This week we have a pioneer in the world of golf, John Ashworth, of LINKSOUL.
Our mission here at 18Strong is to not only bring you information on exercises, game improvements, and fitness, but also cool people and cool things going on in the things of golf and we have definitely tapped into that this week in our interview with.
John now has a history of multiple successes in the golf apparel and fashion industry, beginning with his first brand Ashworth Golf Company, which was one of the first major brands in golf. With his most recent success as the founder of LINKSOUL, a golf apparel company with a West Coast vibe that has been exploding in the past few years, John and his team are bringing the "cool factor" back to the game of golf.


John Ashworth's Background
The Ashworth Golf Company was founded in 1987 by Gerald Montiel and John Ashworth as Charter Golf, Inc, from an office in the Los Angeles garment district. Ashworth was a golf enthusiast and Montiel ran a sporting goods store.
They observed that golf fashions in the 1980s could use more style. After the sporting goods store went out of business, Ashworth started designing the clothes while Montiel raised money for his idea. Eventually, he raised $685,000 by early 1988 and the company was launched as Charter Golf, Inc.
Under the Ashworth label, he redefined what the golf shirt was all about in the late 1980s and early 1990s.. Ashworth made golf shirts that were not only cool to wear on the course, but also off.
Since leaving the brand that carried his name, John Ashworth went on to start Fidra and most recently LINKSOUL, which is worn on the PGA TOUR by Ryan Moore, Lucas Glover, and Geoff Ogilvy.
LINKSOUL's mission under Ashworth's tutelage is to "reconnect people to the art and soul of the game." And much like his designs 25 years ago, Ashworth is once again making golf shirts cool to wear on and off the course.
Highlights from this Episode
With the golf lifestyle and fashion being a big part of his life, John talks about where his love for the game began and where his golf game took him, from studying turf/grass management to golf fashion and apparel.
How he feels some déjà vu with LinkSoul when looking back on Ashworth, and what he attributes Ashworth's success to in it's incredible growth to what it is today.
The history of Goat Hill Park, a 9-hole coarse on ocean view property that they LinkSoul team owns and manages, and the story on their initiative to save it from redevelopment and using it to introduce the game to more people.
Challenges that he has faced with LinkSoul and what he sees for the future of the game.
Parting Questions . . .
Caddy Shack or Happy Gilmore?
Caddy Shack
What's you're walk up song to the first tee?
Eminence Front by The Who
If you could pick a foursome to play 18 holes of golf with, who would
it be and where would you play?
Buddha, Jesus Christ, and Bill Murray at Cypress Point.

What has you most excited for LinkSoul and GoatHill? 
They keep me on my toes, so I'm excited to see how they grow organically with our upcoming projects.
Any last piece of advice for the 18Strong audience?
If you never, never go then you never, never know.
Find out more about John and LINKSOUL at:
For your 25% discount on LINKSOUL gear, use the code "18STRONG" at LINKSOUL.com when checking out.

To continue the conversation and ask any questions you may have, head over the 18STRONG Facebook page.