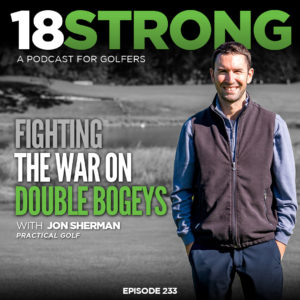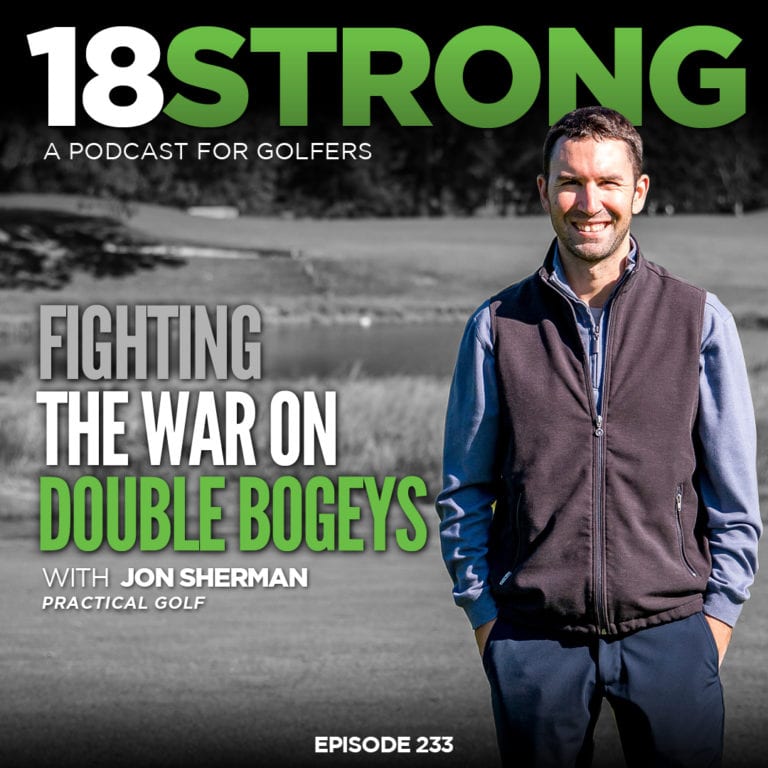 Today I am especially excited to welcome back our special guest, Jon Sherman.
Jon Sherman is the founder of Practical-Golf.com, a website that is dedicated to helping you play and make better decisions out on the course. Jon has spent the last 20+ years researching and learning about the game and joins us today to talk not so much on technique, but the mental, strategic side of golf as well as technology and equipment that he utilizes out on the green to help him play his best game each time.
Jon Sherman's Background
Jon Sherman is the owner of Practical Golf, a website dedicated to being an honest resource for the everyday golfer who is looking to enjoy the game more, as well as improve.
He is the author of the bestselling book 101 Mistakes All Golfers Make(and how to fix them).
Over the last 20+ years, Jon has dedicated himself to learning and finding ways to improve. Jon regularly competes in tournaments around the New York Metro region and is a scratch golfer.
Highlights from this Episode
He kicks off the episode talking about the background to Practical-Golf.com, from its humble beginnings and why he created the site, to the growth he has seen over the last 4 years.
What it is about managing expectations that both we as golfers do wrong out on the course or in our practice sessions, and what we as fitness professionals can do to help manage the expectations of our clients. He also dives into strategy when it comes to the course: should we be focusing on swing mechanics or course-specific tactics.
We talk practice and how "just showing up to the driving range or practice tee does NOT entitle you to be a better golfer." Jon goes deep into intent and purpose behind the swings and quality over quantity when it comes to practice.
Different golf tech and training aids that he has reviewed on his site that he thinks are worthwhile for the average golfer to help save strokes on the course; from a GPS to track front and back yardage on the green, to the Orange Whip that many PGA tour players use to help with flexibility, warming up, and setting rhythm and tempo of your swing.
The biggest influence he has seen in his personal game since starting the site and the value that his viewers are getting from his reviews and articles.
Parting Questions
Caddy Shack or Happy Gilmore? Happy Gilmore
What's your walk-up song to the 16th at the Waste Management Open? Drain You by Nirvana
If you could pick one person to play 18 holes of golf with, who would it be and where would you play? Tiger at Augusta
Any last piece of advice for the 18Strong audience? This is just a game, Golf is a gift that can be the primary passion in your life, don't take it too seriously. 
Find more information on Jon Sherman and Practical Golf at:
To continue the conversation and ask any questions you may have, head over the 18STRONG Facebook page.
Episode Sponsor:
SuperSpeed Golf (SuperSpeedGolf.com)- Use the code "18STRONG"