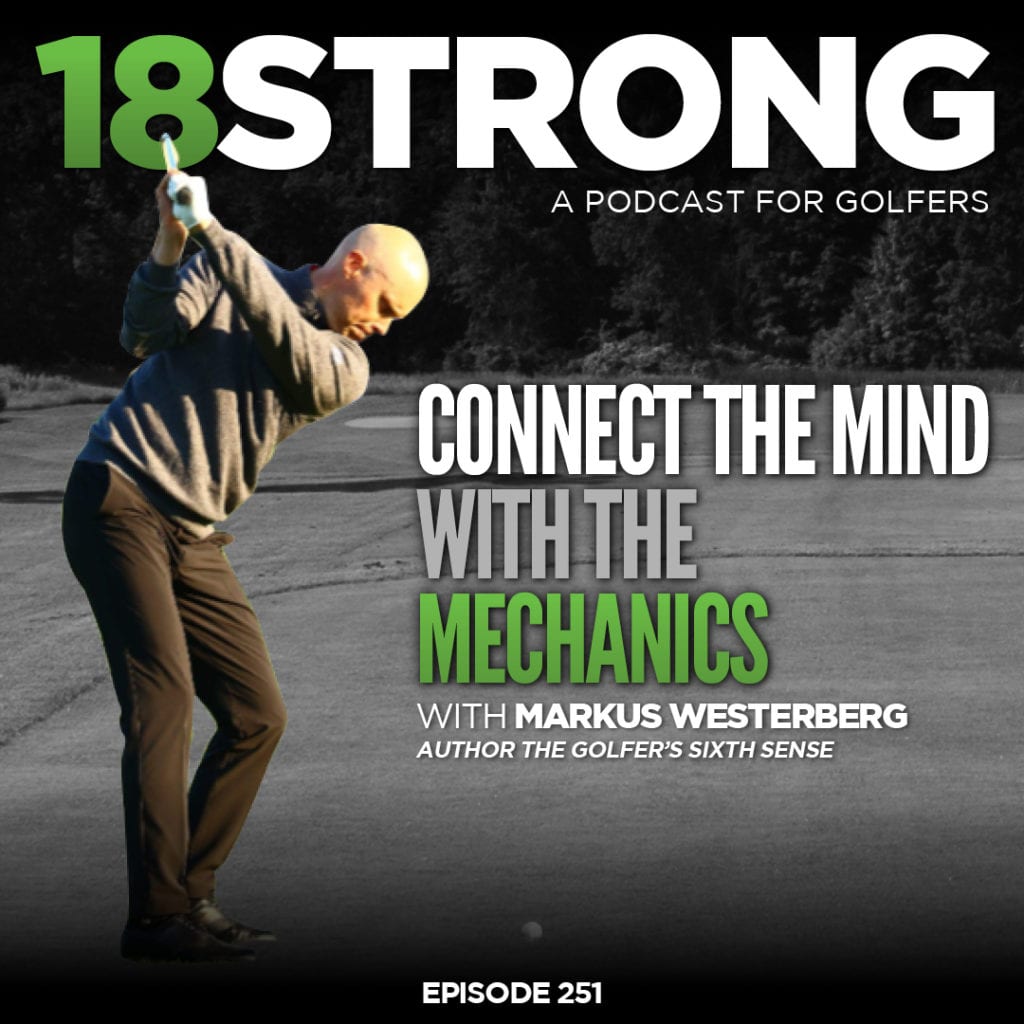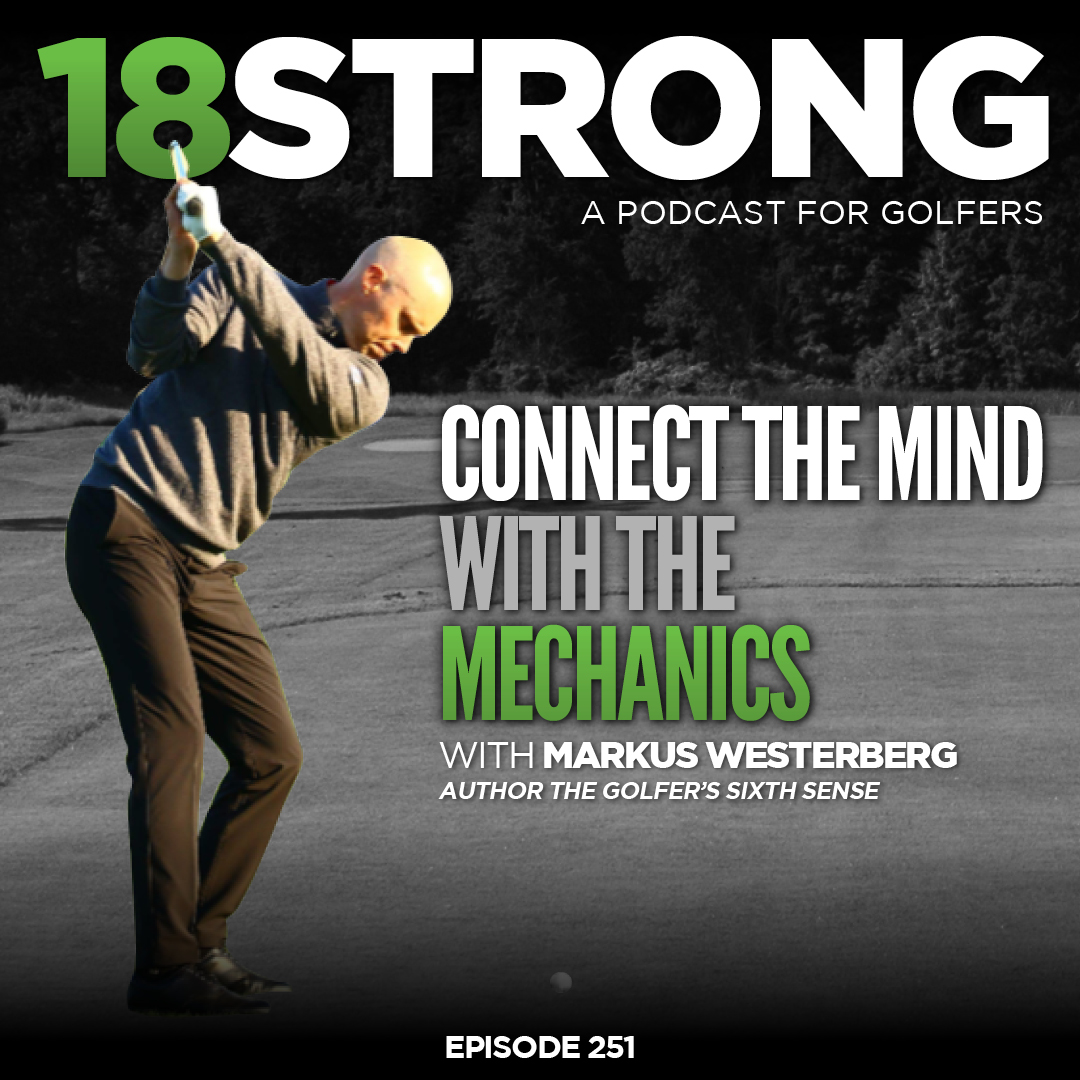 This week we have Markus Westerberg, author of The Golfer´s Sixth Sense, and world-renowned golf coach with his background in psychology and the behavioral aspects of learning and teaching the game.
Markus is a former professional golfer hailing from Sweden who has taken a special interest in the connection between the mind and the mechanics of golf. Typically we talk about one or the other, the mental game vs. the mechanics but in Markus' book, he explains how the two are inseparable. You can't talk about one without considering the other.


Markus Westerberg' Background
Among his career highlights are 8 professional victories, a Swedish Amateur title and a unique Scandinavian Tour record score of 60 strokes (11 under par) in Landskrona 2006.
Markus who grew up in the North of Sweden. After a successful amateur career, he turned professional in 1994 and spent over 15 years on the golf tours of the world earning 8 victories.
Today he works as a full-time golf coach, author, and speaker. Markus lives and in the South of Sweden and coaches out of the prestigious Ljunghusen Golf Club.
Apart from golf, Markus´passion is people and especially the human mind. This passion brought him to Lund University and a BA of Science in Psychology.
Another of Markus´ interests is writing. He released his first book, Golfarens Sjätte Sinne October 8, 2016. The English version The Golfer´s Sixth Sense was released 27 July 2017. In spring 2018 he will release The Golfer´s Sixth Sense – Practice handbook and rumor says he also has a novel in the making…
Westerberg lives in Ljunghusen, south of Malmö. He is working nationally and internationally as a golf coach, personal coach, author and speaker. He also assists the Swedish PGA education program for coming coaches.
Highlights from this Episode
With a background in golf as far back as he can remember, Markus talks about his history of sports, and how he quickly became a professional golfer in Sweden in the European and Nordic tours.
What made him switch from being a professional golfer to a professional coach with a passion and knowledge base in the behavioral and psychology aspects of the game.
What the Psychomotor connection is and the different pieces of how it affects the golfer in the game. He also dives into where he would start with someone who has that anxiety, whether it be in front of a coach, competitively, or recreationally.
We crack open his latest book The Golfer´s Sixth Sense and talk on some of the key topics of golf psychology like learning how to accept what happens in your body, looking into being over-mechanical and perfectionist with our golf swing, and the difference between procedural and declarative memory and how to use them to benefit your golf game.
The three major things that he says are required to make a good shot: Impact, Speed, and Direction, what the "fundamental paradox" is, and the difference between internal and external focus.
Parting Questions:
Caddy Shack or Happy Gilmore?
Caddy Shack
What's you're walk up song to the first tee?
Eminem – Lose Yourself
If you could play 18 holes of golf with anyone, who would it be and where would you play?
Socrates, Jesus, and Carl Jung at Burning Bush

What has you most excited for your career coming up?
I'm going to start writing on my third book and turn The Golfer's Sixth Sense into an audiobook

Any last piece of advice for the 18Strong audience?
Be mindful of your practice habits.
Where to Find Markus Westerberg:
Book – The Golfer's Sixth Sense
Episode Sponsor:
SuperSpeed Golf: Use code "18STRONG" to save 10%