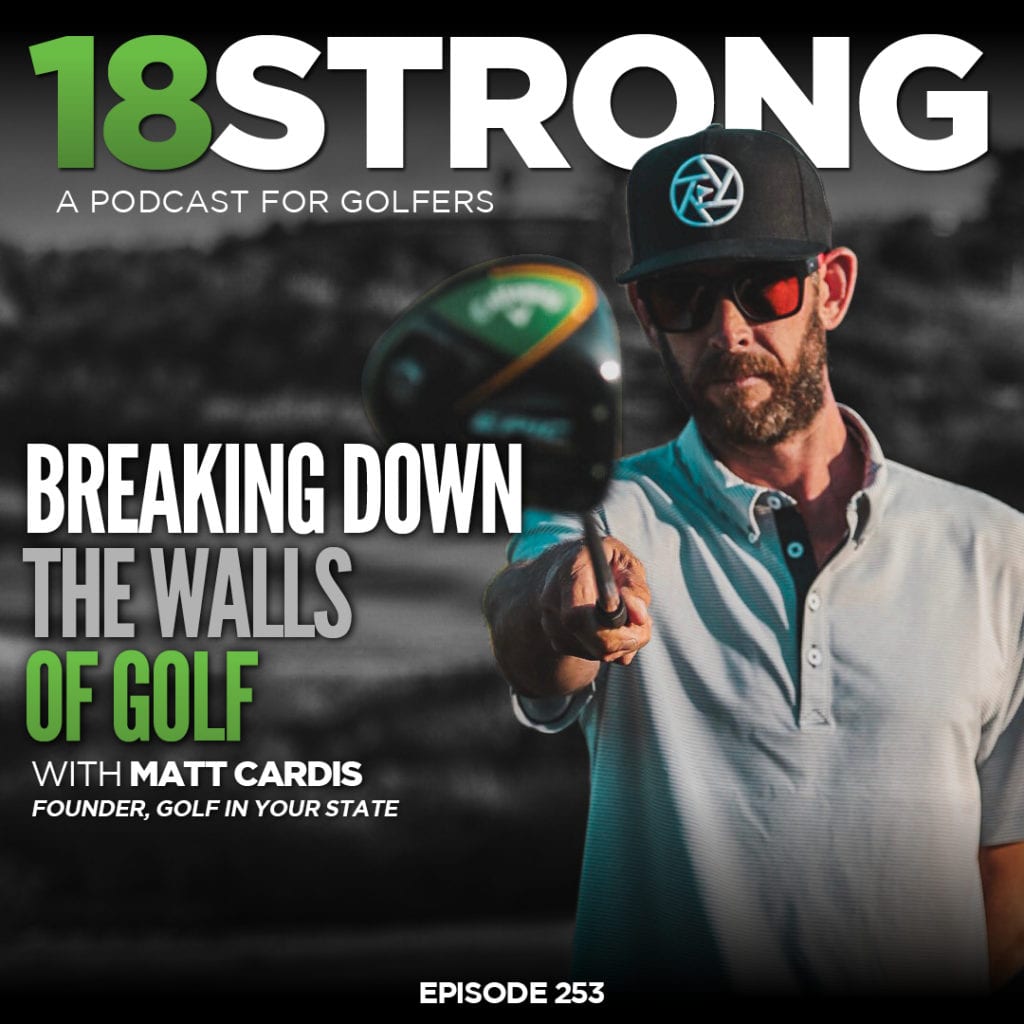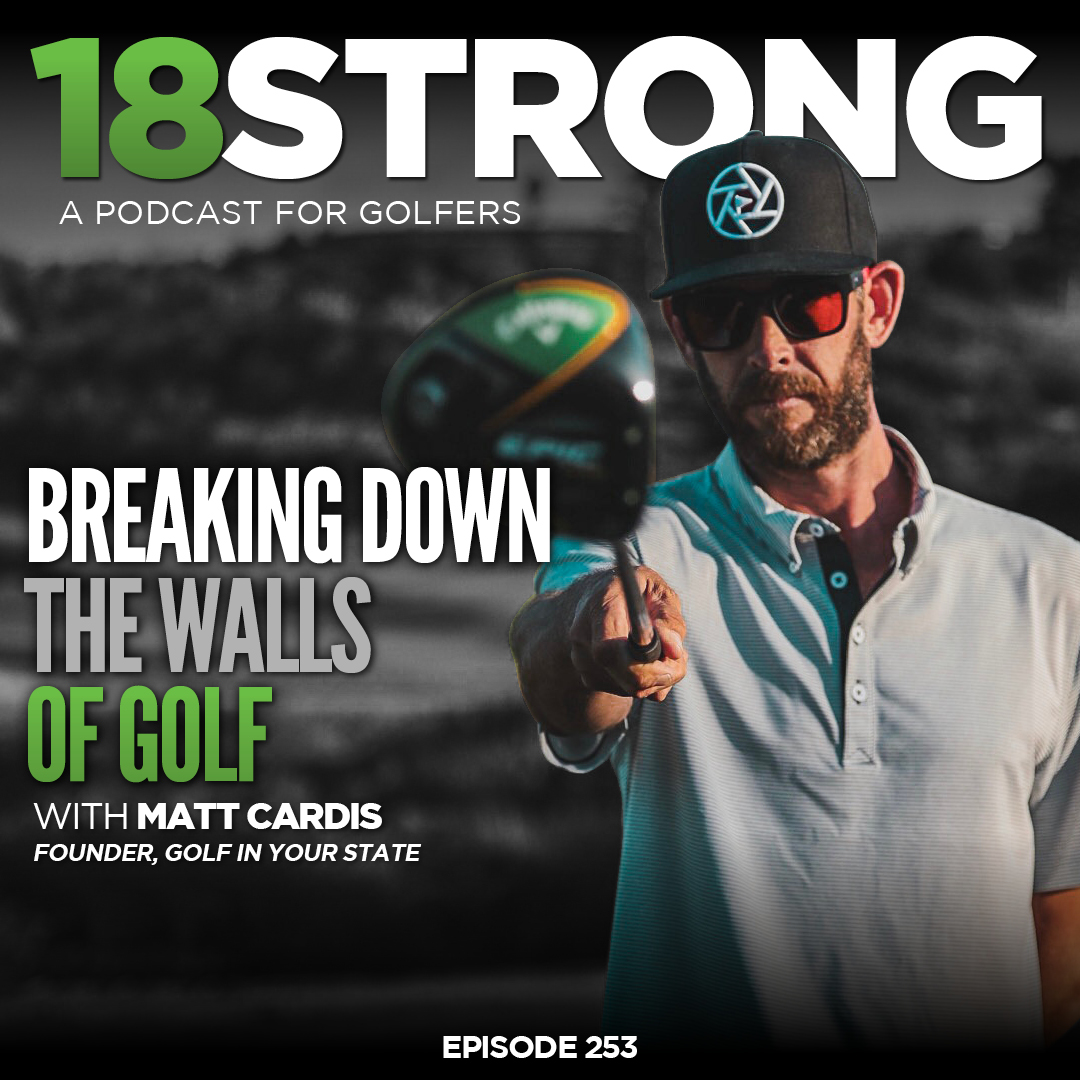 Today I am especially excited to have on our special guest, Matt Cardis, founder of Golf in Your State and The Golf Wall Project.
We often hear the term "growing the game" on social media, and TV coverage, but to be honest, it's pretty rare that we see new initiatives for growing the game that are outside the box of the traditional world of golf. But, golf photographer and golf nomadic traveler, Matt Cardis is touring the country in a sprinter van.
What started as a journey to capture golf imagery across the states has turned into a much bigger mission for Matt by breaking down stereotypes, connecting golfers and non-golfers, and ultimately serving different communities across the nation all under the over-arching theme of golf.
This initiative is known as the "Golf Wall Project" and while each community is different, it's the people and the stories that continue to inspire Matt. To truly grow the game in populations that may have no experience with golf or know any golfers has become Matt's passion.


Matt Cardis' Background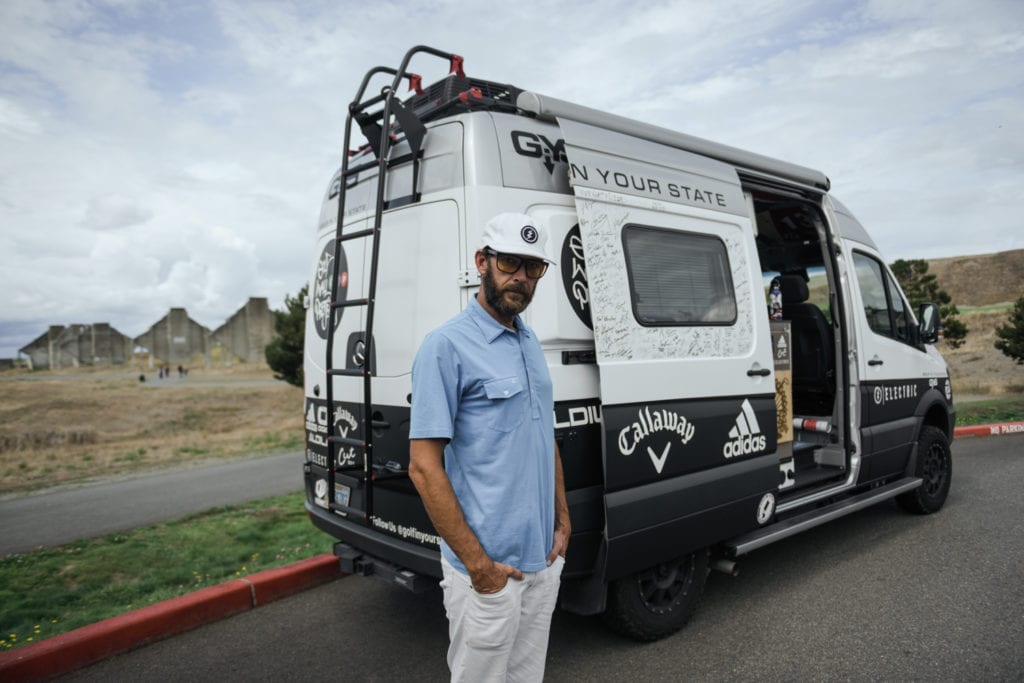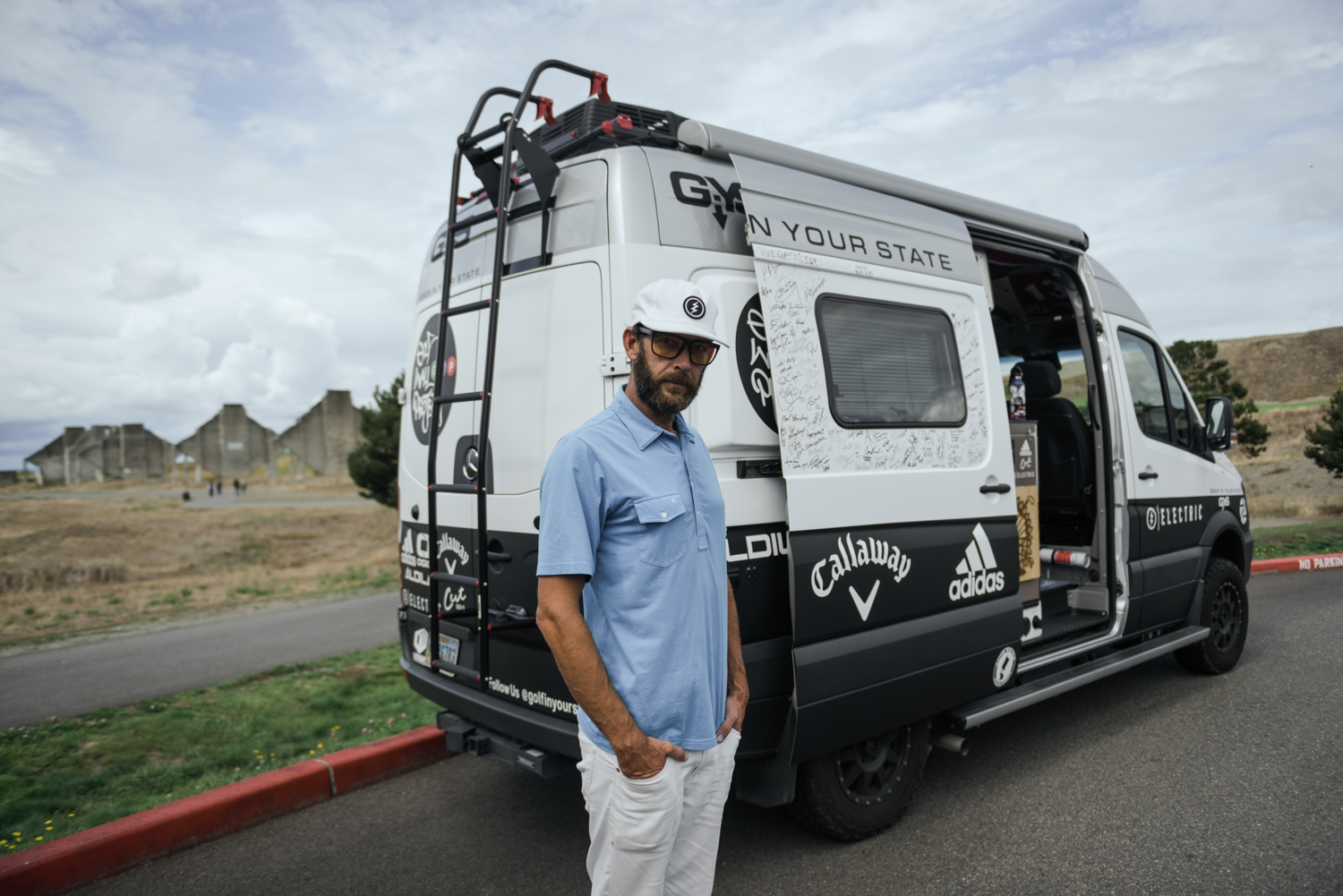 Matt Cardis is a Professional Photographer and full-time traveler based out of Jackson Hole, Wyoming. Founder of Cardis Creative, LLC, he's dedicated the past 3 years to showcasing the culture of American Golf and the "Modern Golfer" with Golf In Your State.
He's brought a unique style of travel and fresh perspective with his lens to golf, which comes from his love of the snow and surf lifestyles. "My goal from the beginning was to highlight the current culture of the game in America along with the lifestyles of golfers and the brands behind the current day movement."
Since starting Golf In Your State in the Fall of 2016, he has traveled more than 100,000+ miles, played and photographed over 300 courses, all while connecting with 1000's of passionate golfers across the country. You can see his love for travel around every corner as he documents life on the road.
Matt's earned the title "The Golf Nomad" as he sleeps anywhere he can park his converted Sprinter van including golf course parking lots, truck stops, Interstate rest areas, established campgrounds, off-the-grid campsites, roadside pullouts and golfers driveways of America.
A chameleon of Photography, he enjoys all kinds of imagery work from controlled studio settings to on-course candids. With 20 years behind a camera and work experience in Advertising, he's a pro when it comes to helping you develop and execute a content strategy.
His travels create unique opportunities for content creation and dollars are well spent with him in the van. "Branded content strategies these days are complex but don't need to cost you a ton of money. I know how best to stretch your dollar to achieve your content goals while on the road utilizing the places I go and the people I connect with along the way."
Highlights from this Episode
How his dream of being a golf course photographer and traveling the country morphed into Golf In Your State and what the Golf Wall Project is today.
What a standard day in the life living out of his Mercedes Sprinter van looks like and what made him go from his marketing job to living on the road chasing the next great golf experience.
What the Golf Wall Project is and how he is breaking down barriers and stigmas with what golf can be all about and who can participate.
The different initiatives he has taken on in his travels from beach cleanups to feeding the homeless, and how all of his projects like Golf in Your State nad Golf Wall Project revolve around the idea of connecting others through golf and bettering their community in the process.
How he stays active and in good health fitness-wise when he spends so much of his time on the road and how to get connected with him, register to volunteer, and check out his work.
Parting Questions:
Caddy Shack or Happy Gilmore? Caddy Shack
What's you're walk-up song to the first tee? Don't Move – Phantogram
If you could play 18 holes of golf with anyone, who would it be and where would you play? A local golfer in their local community.

What is the mission of what you are doing? My mission is to change the perception of golfers and the current day culture of American golf.
Any last piece of advice for the 18Strong audience?

Chase your dream
Find out more about Matt Cardis and Golf in Your State at:
Instagram
Episode Sponsor:
For your 20% discount on LinkSoul gear, go to 18strong.com/linksoul