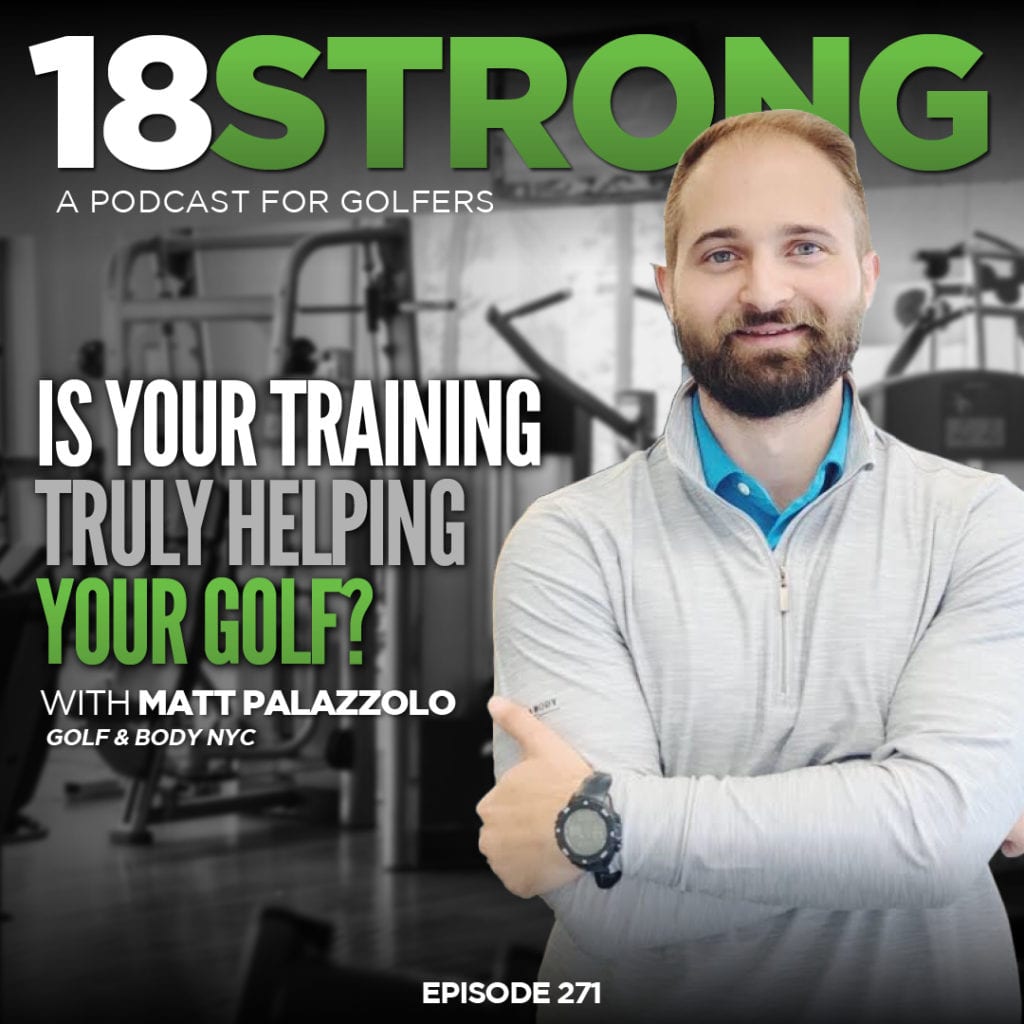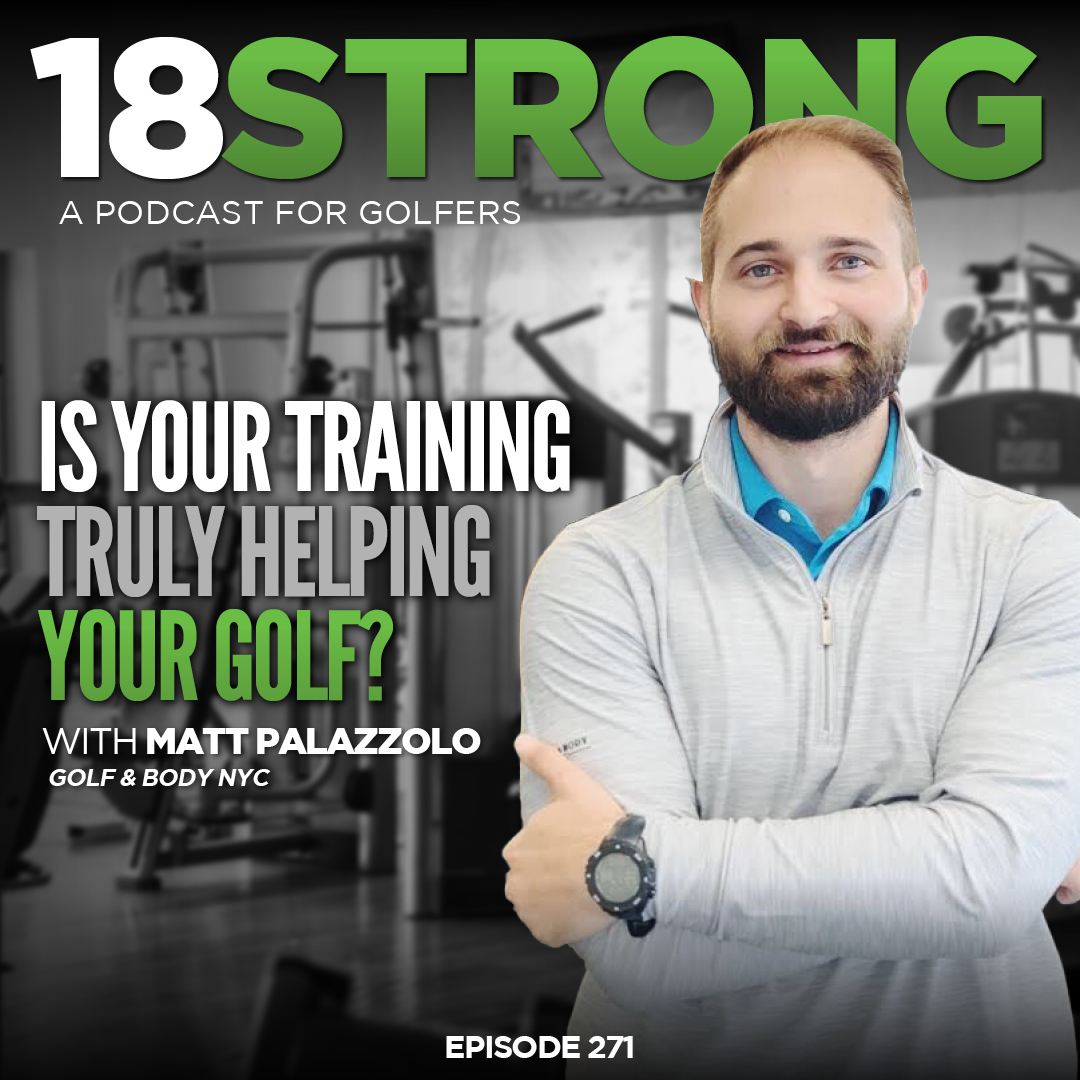 Today I am especially excited to have on our special guest Matt Palazzolo from Golf and Body NYC.
When looking at the differences and similarities of training junior and professional, as well as younger and older athletes, Matt is the perfect guest to have on with his background and experience.
In this episode, Matt dives into several different ways of training and methodologies, quality over quantity, and his 3 cores he works with golfers on the technical, the physical, and the mental game. I also relate with Matt on the pros and cons of being a practitioner working with golfers, yet he hasn't logged as many hours on the course.
Matt Palazzolo's Background
Hailing from Orlando, Florida, Matt recently joined the team at Golf and Body NYC with a strong background in fitness for golf.
As a certified personal trainer, Matt's foray into golf began in 2013 after completing an NG360 certification from Nike for Golf Performance.
With a passion for the biomechanics of the golf swing, Matt worked as the Director of Fitness at prominent golf academies. And has trained players of all levels, ranging from beginners to professionals on the LPGA and Symmetra Tour.
Highlights from this Episode
His transition to Golf and Body NYC and both how the facility operates with all specialists under one roof and the mix of demographics in both skill and reason for being there be it for performance or pain management.
His 3 cores of fitness and how it translates to a better golf game: technical, physical, and mental. He also touches on pain and movement quality and the correlation between the two.
Quality over Quantity when it comes to working out and the importance of being present for your workout in a world where we can always feel distracted and scattered.
The 3 things that he looks at in swing with his clients:

Weight in Lead side
Maintaining the radius of their swing
How quick they get out of their posture

Pros and Cons to being a practitioner working with golfers, yet hasn't logged many hours on the course himself.
Parting Questions
Caddy Shack or Happy Gilmore?
Happy Gilmore
If you could pick a walk-up song to the first teebox, what would it be? Lose Yourself by Eminem
If you could play 18 holes of golf with anyone, who would it be and where would you play? My fiancé somewhere in Scotland or Ireland

Any last piece of advice? Make sure your training has a direct effect on the component of your swing/game that you want it to.
Follow along with Matt Palazzolo and Golf and Body NYC at:
Episode Sponsors:
SuperSpeed Golf: Use the code "18STRONG" at SuperSpeedGolf.com
LINKSOUL: For your 20% discount on LINKSOUL gear, go to 18strong.com/linksoul or click the logo below.