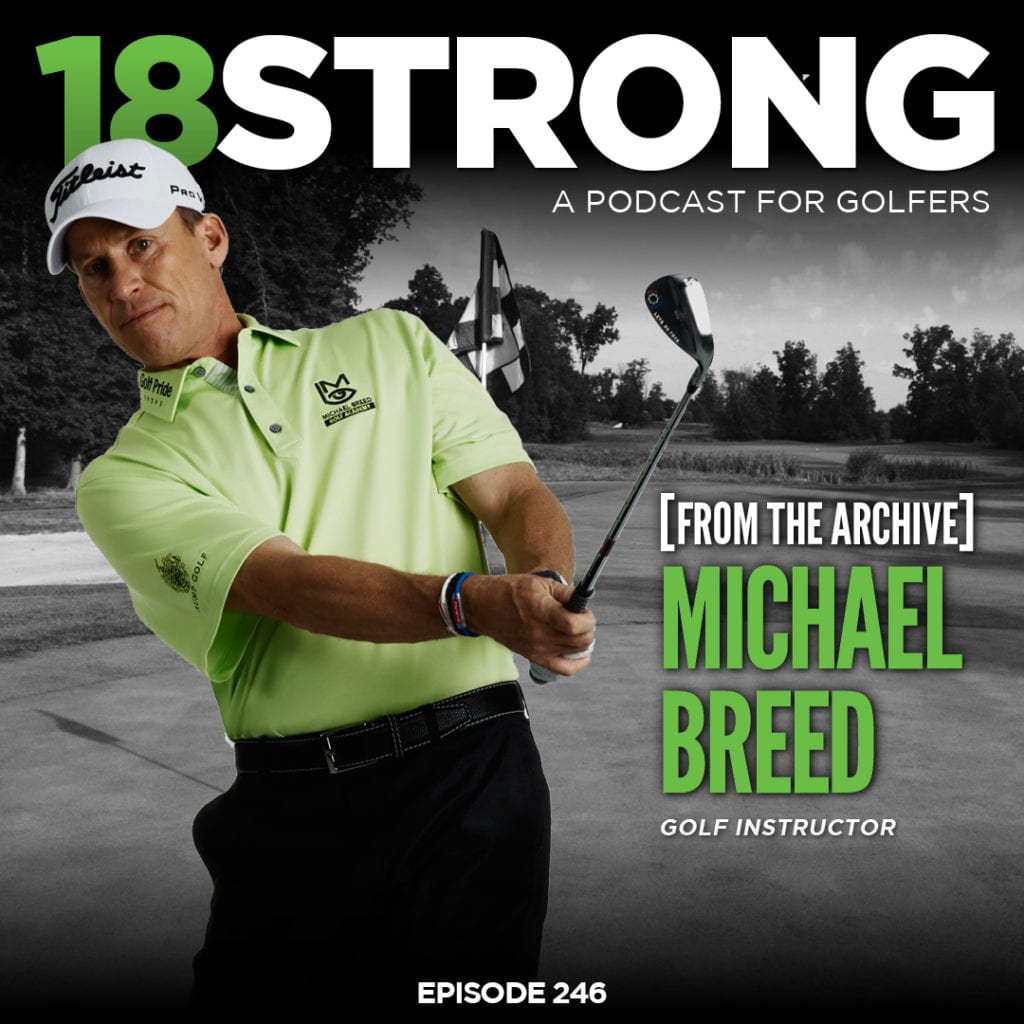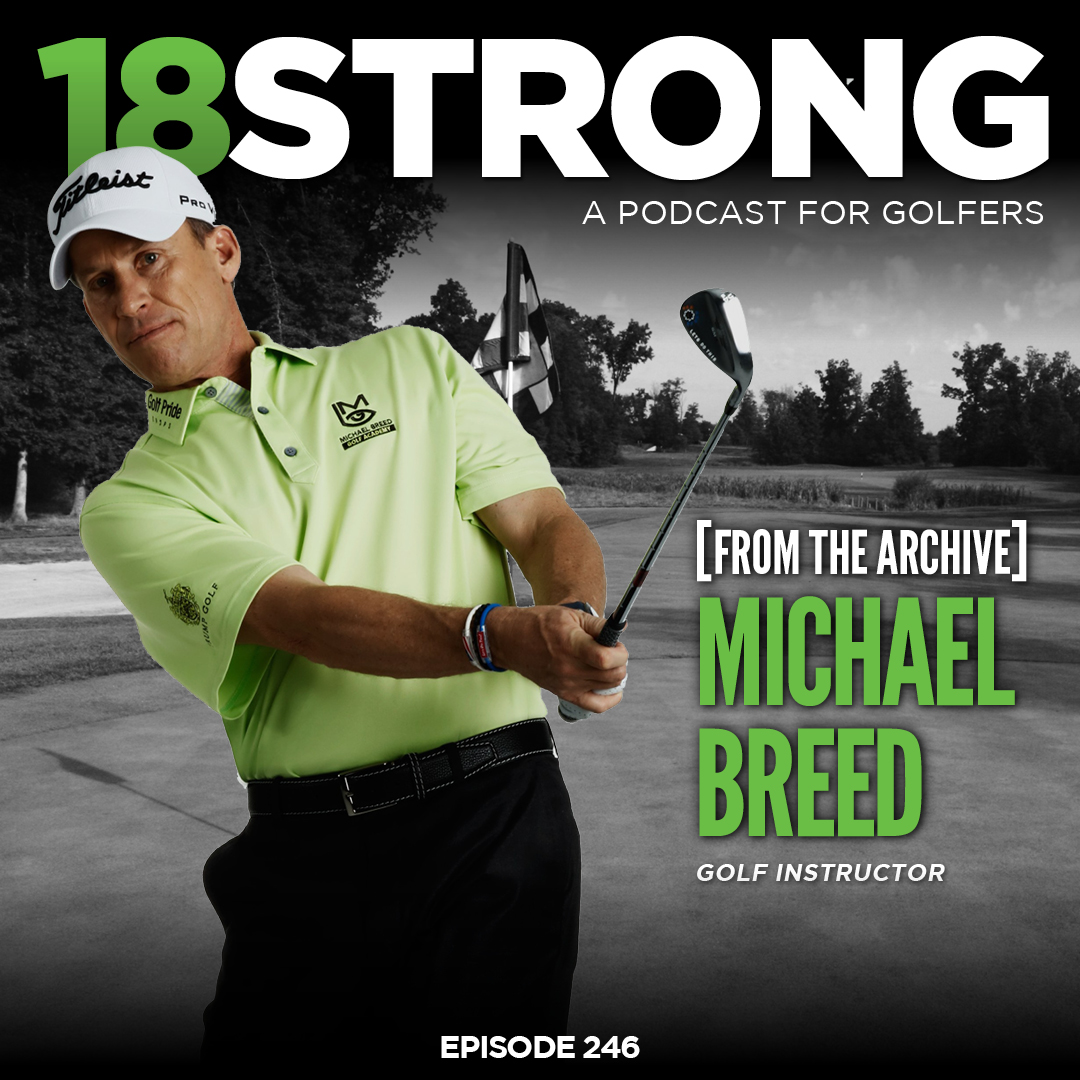 This week we are going back into the archives once again to bring you an absolute favorite, and one of our most downloaded episodes of all time.
Michael Breed is one of the most notable personalities in golf. He previously hosted the number one golf instruction show on television, The Golf Fix. which aired on the Golf Channel for many years.
Michael is an absolute ambassador for the game of golf and loves nothing more than helping players drop scores and enjoy the game. He is on a continuous mission to help grow the game.
This interview is one of my personal favorites, quite frankly, because I am still shocked at how enthusiastic and genuine Michael is when it comes to his passion and gratitude for the career and adventures that he's had the fortune to experience.


Michael Breed's Background
Michael Breed is the host of A New Breed of Golf on Sirius XM PGA Tour Radio weekday mornings from 8-10 AM EST, and the digital series A New Breed of Golf, available on Facebook Watch and YouTube.
Michael has led the way in digital golf instruction, and previously hosted the highest-rated golf instruction series for Golf Channel, The Golf Fix.
Michael is also a member of the Fox Sports broadcast team for USGA Events, and for the PGA of America in their digital broadcast of the PGA Championship and Ryder Cup. He further serves as the Chief Digital Instructor for Golf Digest, focused on innovating golf instruction and overseeing the "Best Young Teachers" program.
In 2003, he was selected as a Top 100 Instructor in America by Golf Magazine.
In 2011, he was voted one of the Top 50 Instructors in America by Golf Digest (now 13th on this list, and #1 in the state of New York.).
In 2012, Michael was chosen as the PGA's National Teacher of the Year.
Michael teaches at the Trump Golf Links at Ferry Point
Highlights from this Episode
Michael's background, and how he originally got started in the world of golf and eventually teaching.
We talk about the most influential people in Michael's career, in regards to golf, teaching, media, and otherwise. Michael views every situation as a learning opportunity.
Michael's take on 'thinking' and how it plays into golf. He believes that Tiger Woods was one of the greatest golfers to ever live because he thought well.
A few of Michael's favorite memories from working at the US Masters during tournament time.
How Michael handles criticism and negative feedback.
Caddy Shack or Happy Gilmore?
Caddy Shack
Who would you like to spend a day on the course with, and where?
My father at Augusta National
What would be your "walk-up song" to the tee?
Bruce Springsteen – She's the One
Luther Vandros – She Loves Me Back
What has you most excited?
The fact that rounds of golf across the country are up 5%, and in the south, rounds are up 15%. People are playing more golf!
Where to find Michael Breed:
Website: https://michaelbreed.com/
Twitter: https://twitter.com/MichaelBreed
Facebook: https://www.facebook.com/MichaelBreedGolf/
Episode Sponsor: