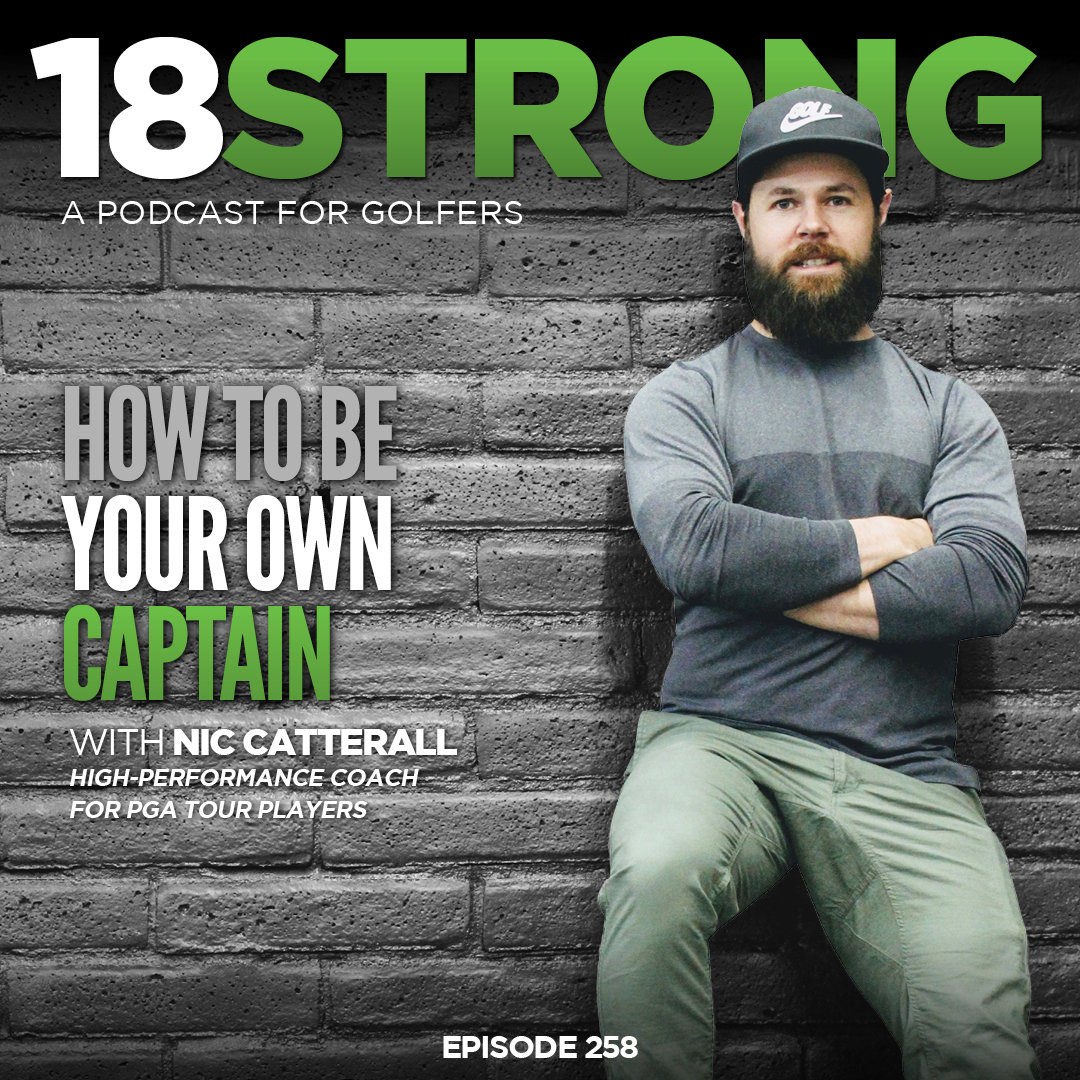 Today we are talking with, Nic Catterall a high-performance coach specializing in both musculoskeletal therapy and strength and conditioning for golfers on the PGA tour. Some of his players include Dylan Frittelli, Chris Kirk, Kyle Stanley, Luke List, and several others.
Nic is a little different than other medical professionals we've had on the show in that he does both the fitness/conditioning for his athletes, as well as the hands-on therapy. He is pretty much an all-in-one medical team.
Today we are getting a peek into his world as he travels the globe to PGA Tour events, what it's like working with these high profile golfers, and his advice to you on how you can implement more control over your performance by taking ownership on the little things in your life.


Nic Catterall's Background
Nic Catterall is an Australian high-performance coach, specializing in Musculoskeletal Therapy and Strength & Conditioning for professional golfers on the PGA Tour in the U.S.
With over five years of tour experience, plus 10 years of clinical and industry experience across multiple sporting codes, Nic takes a tailored approach to each athlete he works with.
Nic believes in training athletes to be formidable to their core – not just in performance, but in life. By seeking out areas for improvement, enhancing exceptional qualities, and encouraging fluid adaptation, Nic helps his clients succeed in an ever-changing world.
He encourages hard and smart work aimed at developing body, brain, and character.
Highlights from this Episode
His experience with Dylan Frittelli winning the John Deere Classic and the promise to meet Nic on the plane.
His background as a musculoskeletal therapist and trying to find his niche sport, transitioning to golf from team sports, and how he ended up working with PGA tour players despite it not being his original dream and end goal.
How being both a fitness coach and therapist keeps his hands full and his list of clients small and tight-knit, and what the average week looks like working with his PGA players.
How he manages to get his clients' fitness regimens in at the different golf courses around the country and how he tailors each fitness approach to the player.
How the average, everyday golfer can look at their needs-analysis in both golf and life/fitness to maximize their game and physical health as well as his approach of "Being your own captain."
Parting Questions:
Caddy Shack or Happy Gilmore? Happy Gilmore
If you could pick a walk-up song to the first tee box of Trinity Forrest, what would it be? Sabotage by the Beastie Boys
If you could play 18 holes of golf with anyone, who would it be and where would you play? Neil Armstrong, Pele, and Bob Hawke (Australian PM) at Pebble Beach
Any last piece of advice? Be your own captain, start taking ownership of the little things from how you sleep to what you eat and put that plan in place for your long goal.
Other stuff from the show:
Where to Find Nic:
Instagram: @Cattogolf
Episode Sponsors
SuperSpeed Golf: Use the code "18STRONG" at SuperSpeedGolf.com
LINKSOUL: For your 20% discount on LINKSOUL gear, go to 18strong.com/linksoul or click the logo below.