FOR OCTOBER 31, 2019         By RYAN MCMULLEN



"If he doesn't, that's…dumb."  – Presidents Cup bubble-sitter Gary Woodland on whether Tiger should pick himself for Team USA.
The PGA Tour rolls on to the third and final leg of the Asian swing to China's Sheshan GC for the most consecutive consonants of any professional sporting event title in the predominantly English-speaking world.  For the record, the full name is the World Golf Championship – The Hongkong and Shanghai Banking Corporation Champions.  
The ageless wonder and recent 82-time winner, Tiger Woods, is not in the field this week, but the event is packed with big names – 17 of the top 30 players in the OWGR will be suiting up for the no-cut, 78-man field looking to knock off last year's champ, Xander Schauffele.   
The Vegas favorite to impose his long-ball will and finally reach his 2019 IRA contribution limit, Rory McIlroy is closely followed by Hideki, Xander, Paul Casey, Justin Rose and last year's runner-up Tony Finau.  After the disappearance of the rising sun in Japan last week, the mild weather should help players navigate the 3rd most difficult course on the Tour last year.  
You can't retire from being awesome
CBS RETIRES MCCORD AND KOSTIS
In a move that would make any NFL owner proud, CBS unceremoniously ended 60 collective years of loyal golf coverage by not renewing Gary McCord and Peter Kostis' contracts…and Gary and his perfectly manicured facial accoutrements aren't going gently into that good night.    
According to Golf Digest, McCord said, "Bottom line, they fired me."  He added that CBS Sports Chairman, Sean McManus, said to him, "You've been here so long, when you want to go, you tell me."  Apparently, McCord didn't know when to say "when".     
Straight from freshman year Public Relations 101, CBS released the following robotic statement, "Gary and Peter have been an important part of our golf coverage for three decades. They were both outstanding teammates and we thank them for their significant contributions through the years."  Heart-warming.   
RICKIE IS THE MOST POPULAR BOY
In 2013, Golf Digest began ranking the 30 nicest players on the PGA Tour in an attempt, I assume, to create deeper connections between players and fans.  The result, while entertaining, can't help but conjure up visions of notes being passed amongst elementary kids asking, "Who do you like?"
It's hard to understand the exact "nice" criteria, but this year's dreamiest boy in the schoolyard and well-documented nice-guy Rickie Fowler leads the pack with newcomer Gary Woodland right on his heels at #2.  You can read the cutthroat rankings here.
Congratulations to all the winners for treating his fellow man the way he should be treated.  Who knows?  Maybe most of us would turn into divas once we became famous, but we'll never know.  Wait, why isn't Tiger on the list?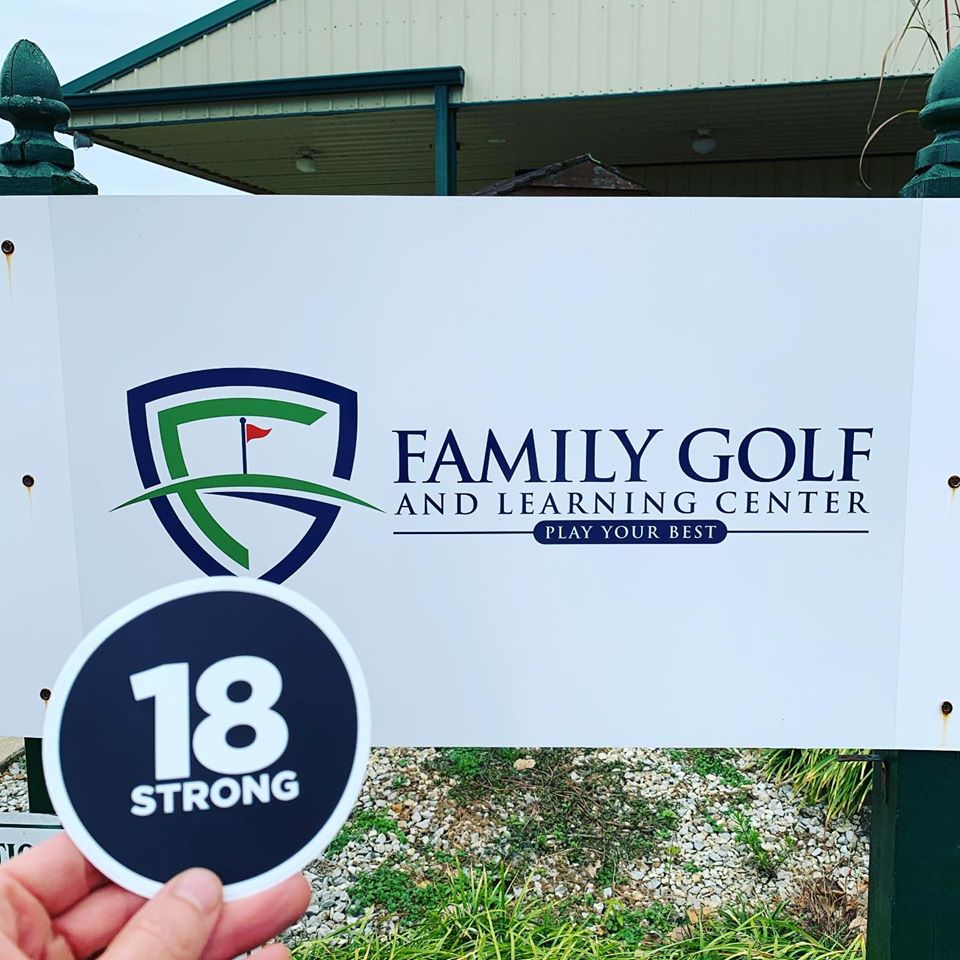 The future home of the 18STRONG Lab is a great place to play the par 3 course when it's in the 40s. Our friends at Linksoul would be proud of our #MGF last week.  (Mandatory Golf Friday)
SPONSORED        TAKE 20% OFF YOUR ORDER (INCLUDING SALE ITEMS) USING Code: OCTSTRONG