FOR SEPTEMBER 26, 2019         By RYAN MCMULLEN



"Chuffed to have won the iconic #BMWPGA on home soil."  – Danny Willet on Twitter schooling us on British slang. 
After another week with a first-time winner in Sebastian Munoz at the Sanderson Farms Championship, the Tour heads northwest to Napa Valley for the Safeway Open at the Silverado Resort and Spa.  For the second consecutive week, the players are competing for one of the odder trophies in golf – a rooster last week and a wine barrel this week.

Previously carrying the distinction of the first event on Tour since the wraparound schedule started in 2013, this year's Safeway marks the unofficial return of the big dawgs.  Five of the world's top 20 players return to action amongst an eclectic supporting cast of characters including John Daly, Freddy Couples and, California posterchild and continually shrinking, Phil Mickelson.

According to CBS Sports, Justin Thomas is the clear favorite with Adam Scott, Long Beach native Patrick Cantlay, Hideki Matsuyama, and the often-a-dull-moment Bryson DeChambeau rounding out the top five.  Will the big boys restore the pecking order, or will we have a hat trick of first-time winners on Sunday afternoon?
Where the wine flows like beer

ONE TIE, ALL TIE IN JAPAN
On Oct. 21st ahead of the PGA Tour's event in Japan, Tiger, Rory, Jason Day and Hideki Matsuyama are officially set to square off at "The Challenge: Japan Skins." To be clear, the earth continues to be round, so American viewers will watch the event on the Golf Channel beginning at 11pm ET on Sunday, Oct. 20th assuming a day of watching football hasn't put you to sleep yet. 

While the skins format, laid back atmosphere and delightful personalities are sure to provide a ton of entertainment, did Japan have a Groupon?  A $350,000 total purse to hire four of the most popular golfers in the world to work on their day off leaves a lot more questions unanswered.  Just last year, Tiger and Phil played for $9M.  According to Alex Kaplan, the president and GM of Discovery Golf, "These guys are competing and playing because they want to beat each other."  Good enough, but there's a back alley deal here somewhere.

If Japanese game shows have taught us anything, it's that anything goes.  I would be shocked if we don't see something out of the ordinary either in the rules or on the course.  Maybe, we'll finally see sharks with frickin' laser beams attached to their heads.  But then again, this is the PGA…
YOU MAY SAY ZAC IS A DREAMER
About a half an hour north of Salt Lake City lies a 400-acre golf course called The Buck Club, built as a "true golf club where those who love the game can enjoy golf the way it was meant to be played."  A place where you won't find swimming pools, tennis courts, white tablecloths or any Disney World BS, just 21-ish holes of World Class golf.

Sounds like heaven on earth, right?  The only problem…it hasn't been built yet.  Partially inspired by the famously no-nonsense Sweetens Cove, PGA Tour player Zac Blair has a vision of what he believes is missing in Utah golf (there's not much) and he may just have the support to pull it off.

Blair, who should write the PGA Tour Player Social Media Guide, has become a fan favorite with his genuine passion for the game, openness to share what he's feeling and just easy-to-root-for personality.  He has also created a personality for The Buck Club that has struck a chord with supporters and investors across the globe who can't wait to walk through the future doors of The Buck Club.

And THAT is why we love sports.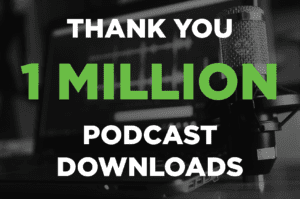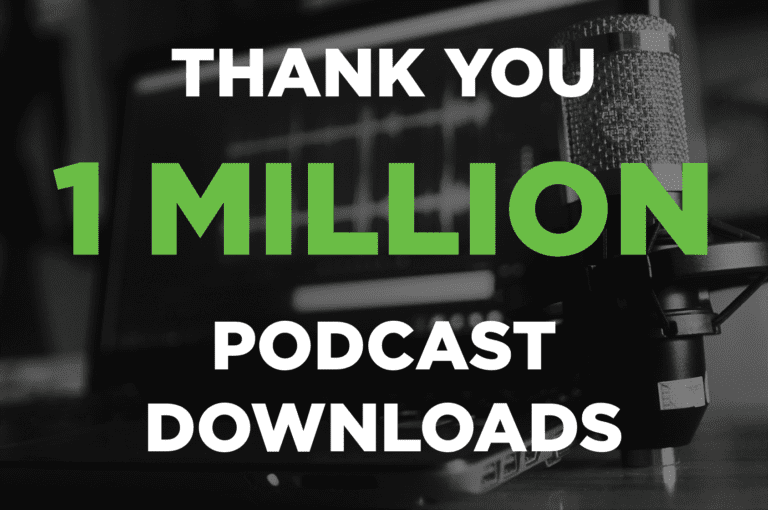 It's hard to for us to believe, but 251 podcast episodes later and we now have over 1 million downloads!  I guess people like the sound of Jeff's voice.  Well done, cousin.  Well done.