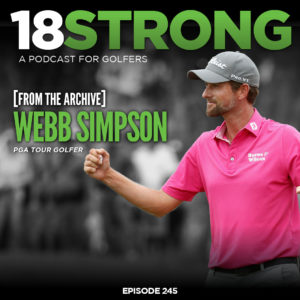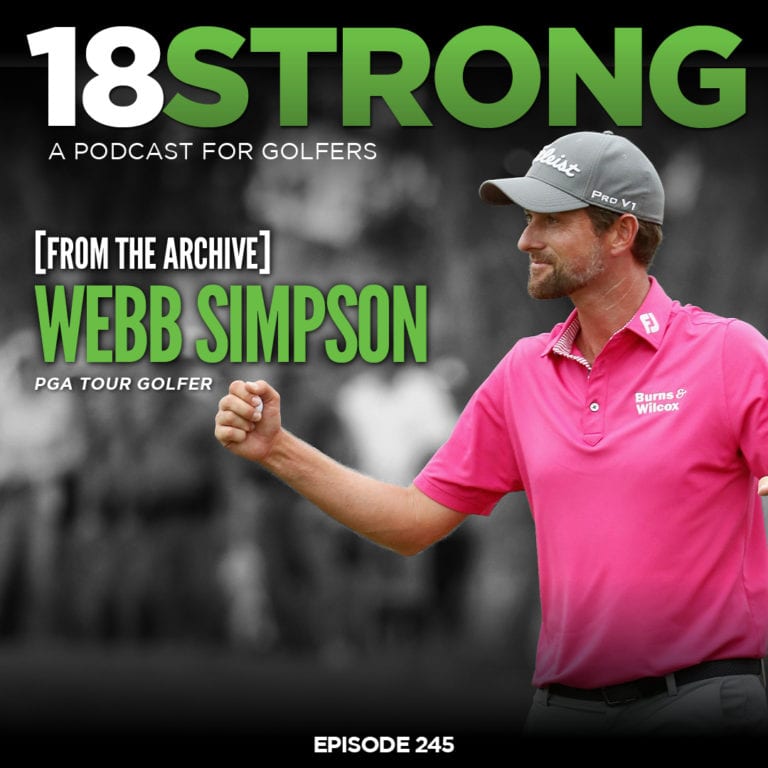 As the major season has finished up and the Fed Ex Cup Finals begin, we are have gone back in the vault to bring you one of our most popular past episodes.
Webb Simpson, is lighting up the golf world right now, on the verge of making the President's Cup team and finishing up one of the most impressive (and lucrative) seasons of his career.
We thought it would be fitting to bring back one of our favorite conversations that we've ever had on the podcast.
This episode originally aired in February of 2017 [episode 129] just as Webb's golf started heating back up, and he hasn't slowed the momentum since!
From the time of this interview until now, Webb won the 2018 Player's Championship, had his 5th kid, and has made close to $15 million in just the last 3 seasons (I would venture to say that by the end of this season, 2019, he will definitely have that number locked up)!


Highlights from this Episode
Webb's background and how he got into playing golf.
How Webb balances golf with family life. Webb is a father of four, so needs to organize his time well. He takes the approach of making better use of his time and playing smarter, not harder. We talk about what a regular week looks like for Webb Simpson.
How Webb knows exactly what he needs to work on from week to week. We discuss how he puts his schedule together and adapts it based on the areas that need improvement.
How Webb has changed his fitness routine in the last few years. He had an 'epiphany' moment one day and decided that he needed to change his diet and exercise routine. We talk about the specific steps Webb took and how it affected his game.
We talk about what an average day on the PGA Tour looks like.
Webb tells the story of winning the US Open, and what that weekend looked like. Webb didn't expect to play very well that tournament. We discuss the extra exposure, confidence, sponsorships etc. that all come into play when you win a major.
We discuss the struggles and tough times Webb has faced during his career. At one point, Webb nearly lost his PGA Tour card. We talk about what Webb did to reset and come back from the slump to become a champion.
Caddy Shack or Happy Gilmore?
Happy Gilmore
What's the biggest number of practice swings you've made on one hole?
14 – on the 17th hole at Tampa.
Who would you choose to spend a day on the course with, and where?
My wife at Augusta
Any parting words of advice?
Whatever you're doing, do it 100%. If you're playing golf, play golf. If you're with your family, be with your family. Compartmentalize your life to be completely focused on what you're doing at the time.