FOR OCTOBER 17, 2019         By RYAN MCMULLEN



"Just that level of consistency is something I'm just in awe of."  – NBA Superstar and Repeat Sponsor-Exemption, Steph Curry explaining the difference between tour golfers and the rest of us.
THE CJ CUP @ NINE BRIDGES
The PGA Tour kicks off the Asian Swing at the "Only Official PGA Tour Event in Korea", the CJ Cup with, no kidding, Brooks Koepka defending his title.  Who knew he won non-majors?  For the record, he has more majors(4) on the PGA Tour than non-majors(3). 
Joining #1 in the world is an eclectic mix of players including PGA Tour rookie of the year Sunjae Im and fellow Korean Kevin Na, rookie stud Victor Hovland, Lefty with his new and improved body, Jordan Spieth making his 2019-20 debut, and an exciting field of names you know.
Despite wearing the championship belt, Justin Thomas is slightly favored over Koepka with Matsuayama, Fleetwood and Hovland rounding out the top 5.  The big story of the weekend will be whether or not Phil can keep his streak alive…more on that below.
There are stars in the South Korean sky tonight, down the nine bridges road
PHIL'S 26-YEAR STREAK IN JEOPARDY
On Nov. 27th, 1993, you were no doubt "rocking out" to Whitney Houston's I Will Always Love You, watching the last season of Cheers or scouting high school-standout golfer Eldrick "Tiger" Woods.  Phil Mickelson, on the other hand, was coming off a runner-up finish at the Casino World Open that pushed him into the Top 50 of the OWGR where he remains to this day.
For 1,351 weeks or 9,457 days, Phil has been one of the best 50 golfers on the planet – pretty incredible. This Sunday could mark the end of that Lou Gehrig-ish streak as he enters the CJ Cup ranked 47th (coincidentally, he originally entered the top 50 at 47th) with a number of scenarios on the table that could push him outside the top 50.
The good news is that Phil's fate is in his own hands at the no-cut event.  If he plays well this weekend, the streak will be safe.  If he plays like he did at the Safeway Open last month, one of the great achievements in the history of golf could sadly end. 
Did you know?  Phil has never been ranked #1.
PIETERS BLISTERS THROUGH SUB 2-HOUR FINAL ROUND
In spite of its many health benefits, golf has never really been an intense calorie-burning sport like soccer, basketball and hockey…until now…well, kind of.  With slow play plaguing golf more and more each year, Thomas Pieters showed that playing slow doesn't necessarily mean playing better, and can also burn a six-pack of delicious IPAs.
At the final round of the Italian Open last week on the European Tour, he was first off as a single and wasted no time finishing his round so he could check out the Coliseum.  According to his Tweet and fitness tracker, it took him 1 hour, 59 minutes to burn 1,333 calories, play 18 holes and shoot an even-par 71 – sounds like a pretty nice morning.  Interestingly, the app he was using showed that his heart rate was lower than normal for his usual round of golf.      
I hope Bryson DeChambeau and J.B. Holmes have taken note and have changed their strategy from the tortoise to the hare.  The hare won the race, right?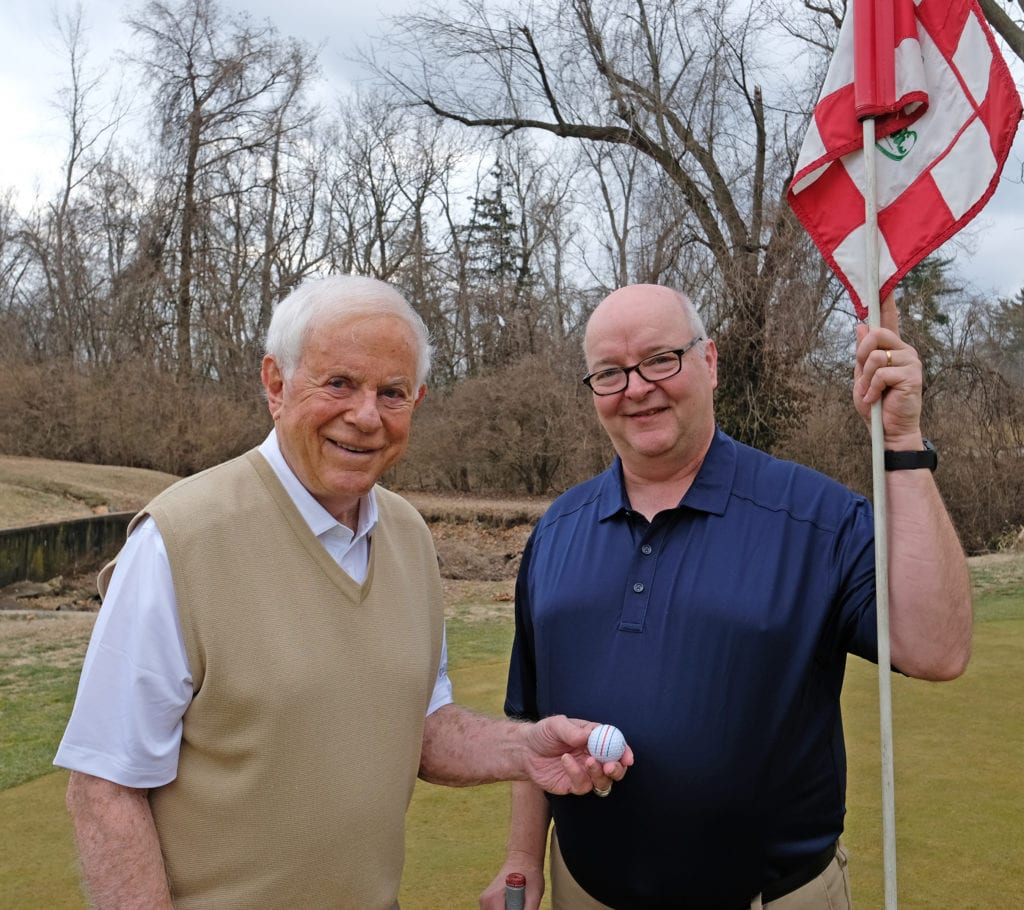 Ray Barrett(L), inventor of golf's Triple Track™ golf ball alignment system, and Dr. Bassi(R) enjoying some early fall putting.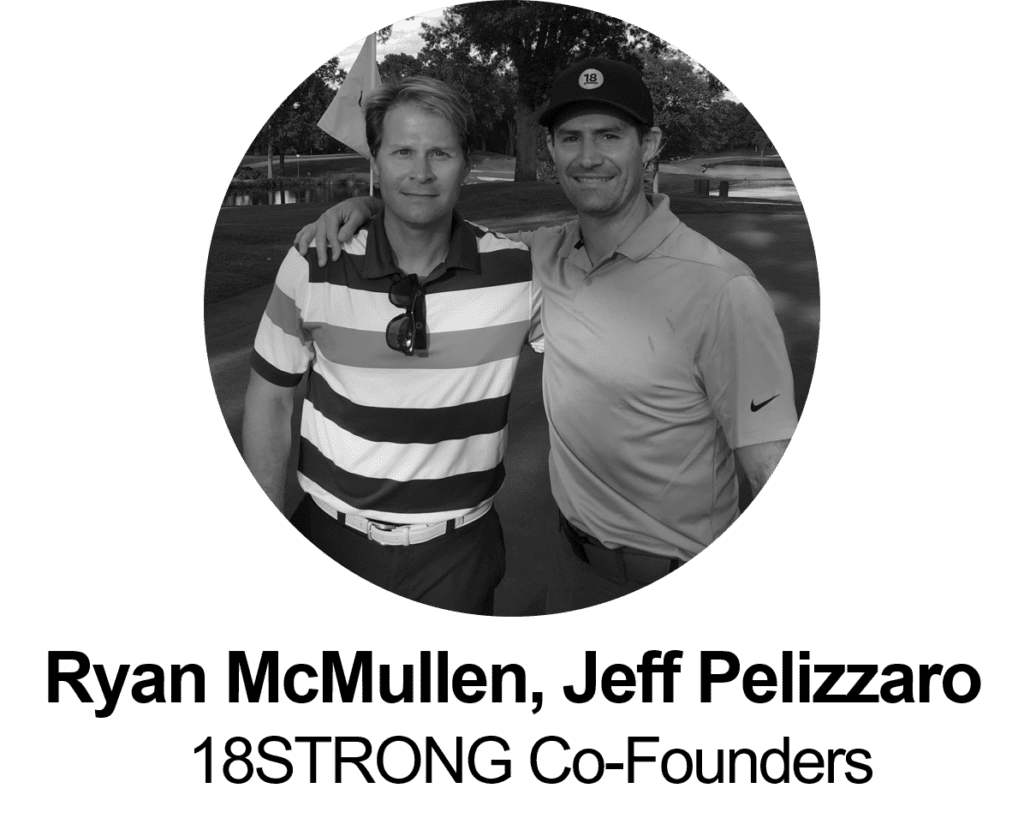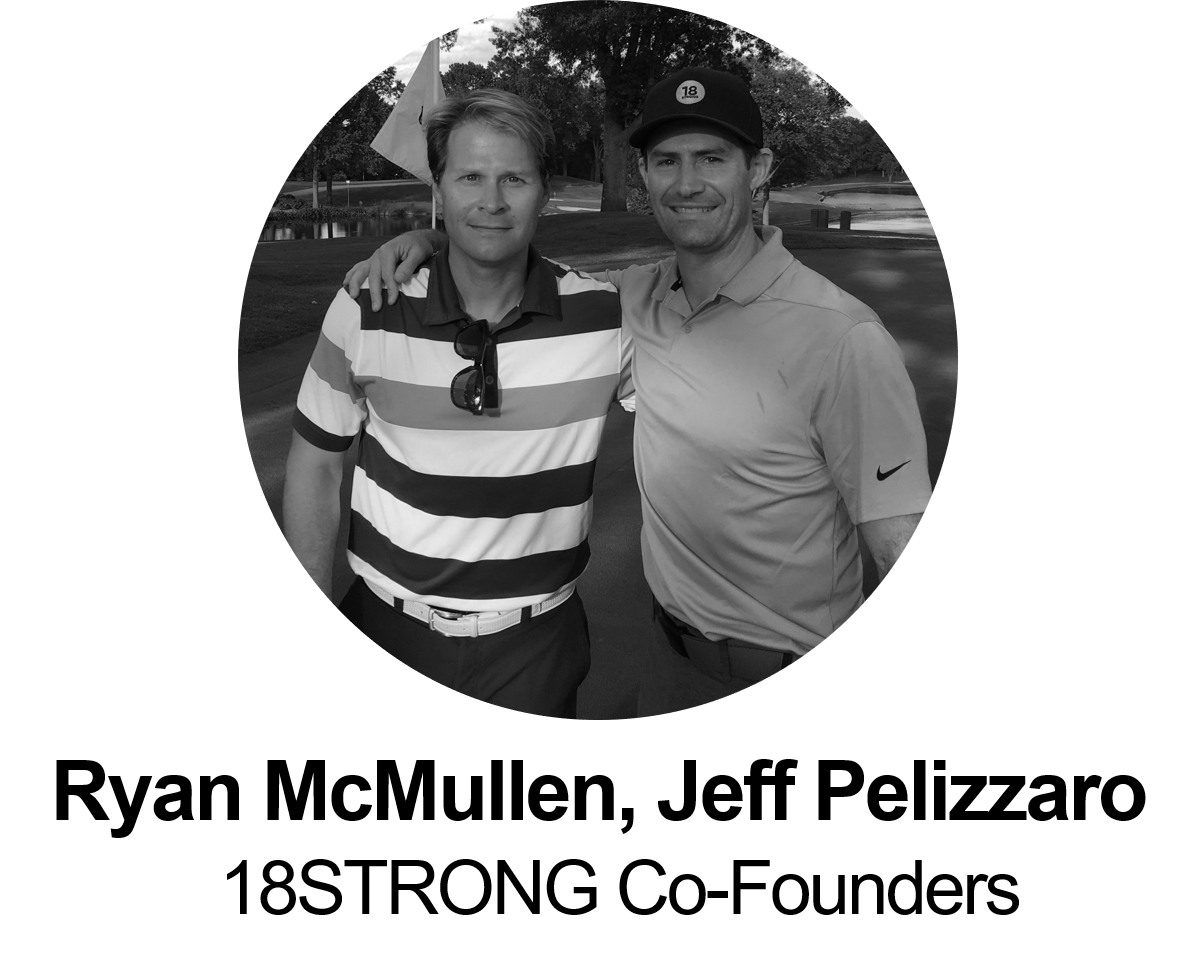 …check out the latest podcast episode with PGA Tour Pro, Scott Harrington about what it really means to get your Tour Card.