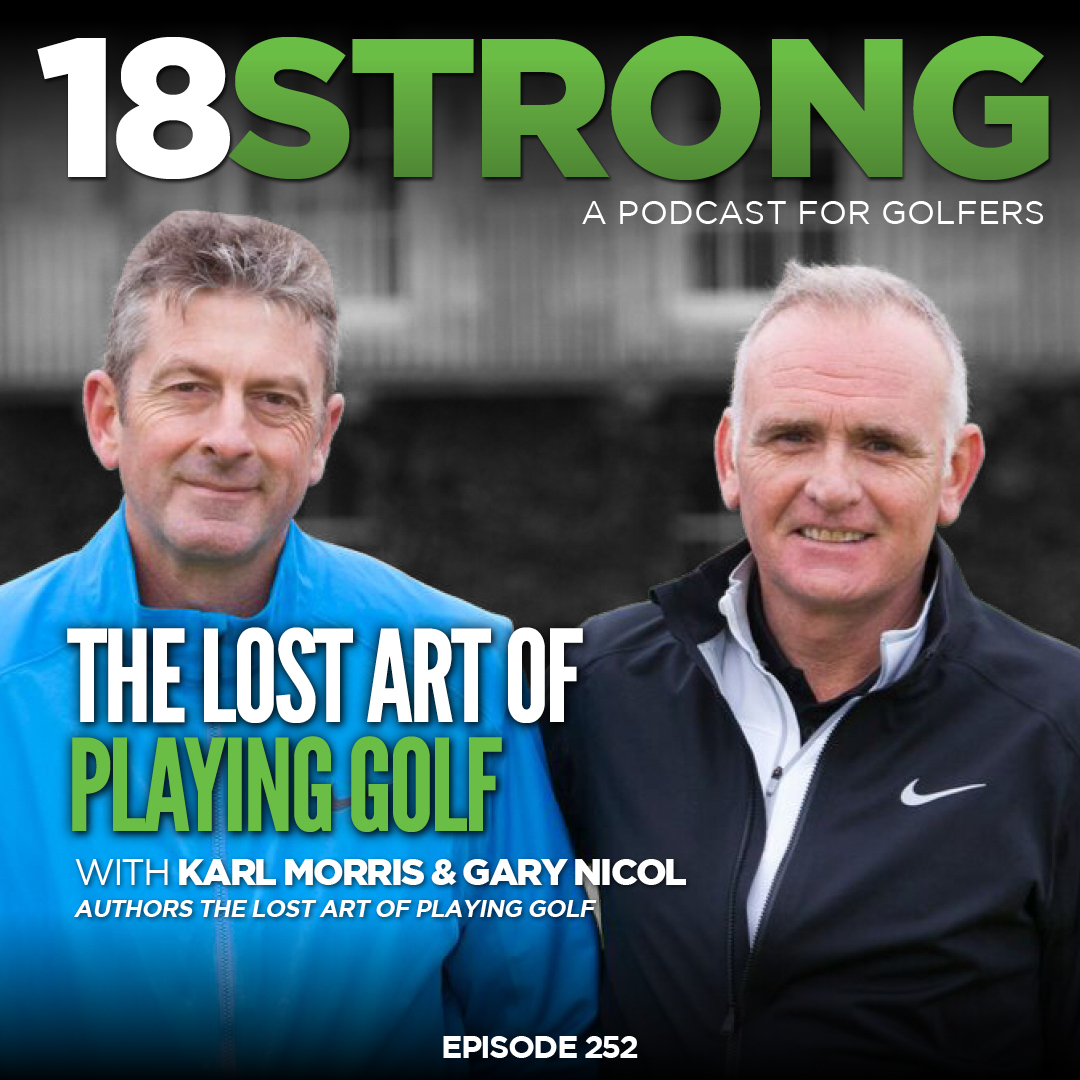 Today I am especially excited to have our return special guests, Karl Morris and Gary Nicol.
Karl and Gary were on the podcast back in Episode 234 after the release of their best-selling book The Lost Art of Putting.
Well, the guys have done it again with their latest book The Lost Art of Playing Golf. The "Lost Art" books are unlike any instructional books I've ever read and I think once you get your hands on it you'll agree. They stress that most of us put too much emphasis on the mechanical side ignoring the fact that there truly is an "art" to playing the game of golf.



Highlights from this Episode
They talk about the amazing success they've seen from their previous book The Lost Art of Putting and the waves of messages from golfers around the world talking about how much it's helped.
Does the shot create the swing or does the swing create the shot? Gary talks about how too often we have the best swing and a not so great shot and how the focus on the intention of the shot and the swing is just a means to the shot.
What they feel is the good and the bad with the influx in technology that has come about in the last decade and what they mean when they call the golf course a "training ground."
Why it's so important to know you don't have to have the perfect golf swing because you'll never have the perfect conditions when playing golf. They also talk about how you can hit the exact same shots with different swings each time.­­
They dive into strategy: practical aspects and tactics they work on with their players and what you can implement to help your game both: mental and physical such as walking the course backwards to get fresh eyes on it and playing no pins golf.
Why they focused on golf course architects and architecture in their book and what they want us golfers to get out of studying golf course designs.

Find out more about The Lost Art of Playing Golf at:
Website

Click Here to get on the waitlist to get a copy of the book The Lost Art of Playing Golf as soon as it comes out.
Episode Sponsors:
SuperSpeed Golf: Click Here and Use the code "18STRONG"
LINKSOUL: Click Here to get the latest discount code (20% off!)

To continue the conversation and ask any questions you may have, head over the 18STRONG Facebook page.