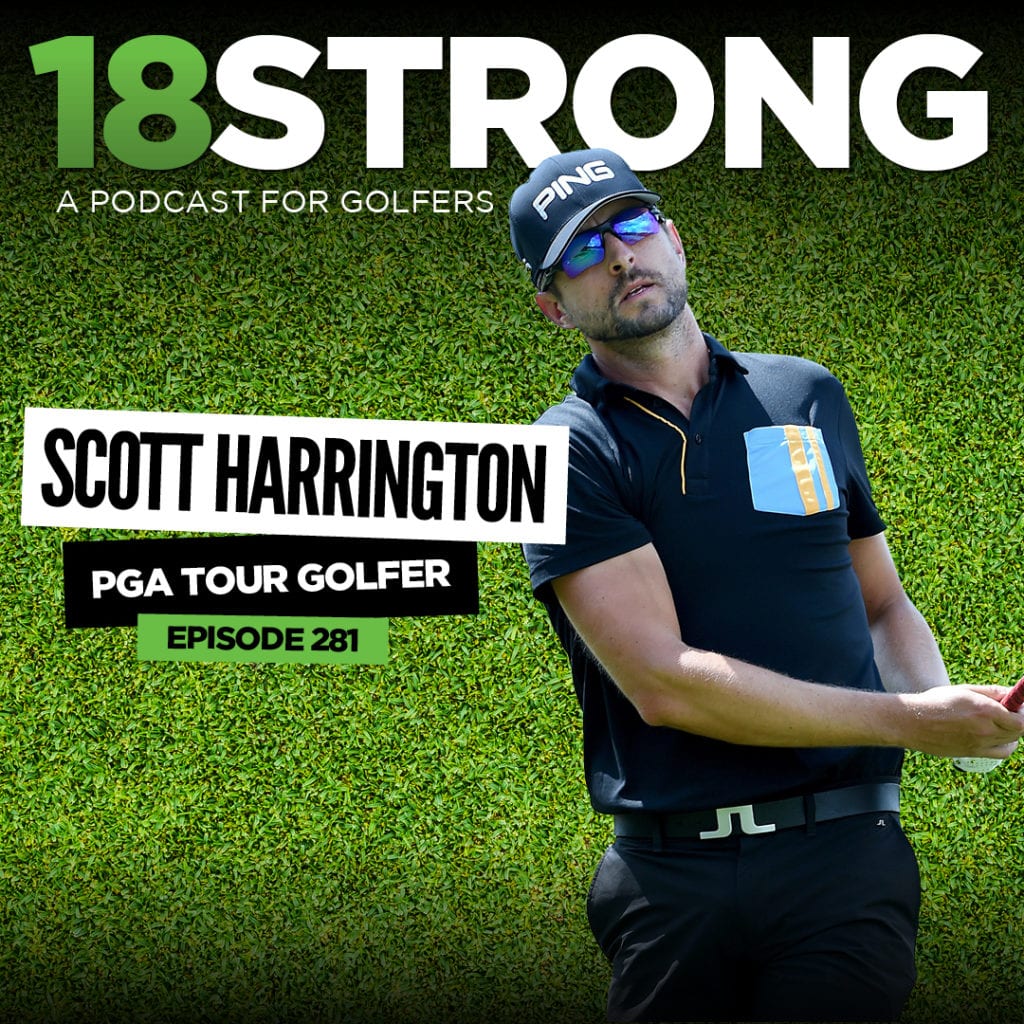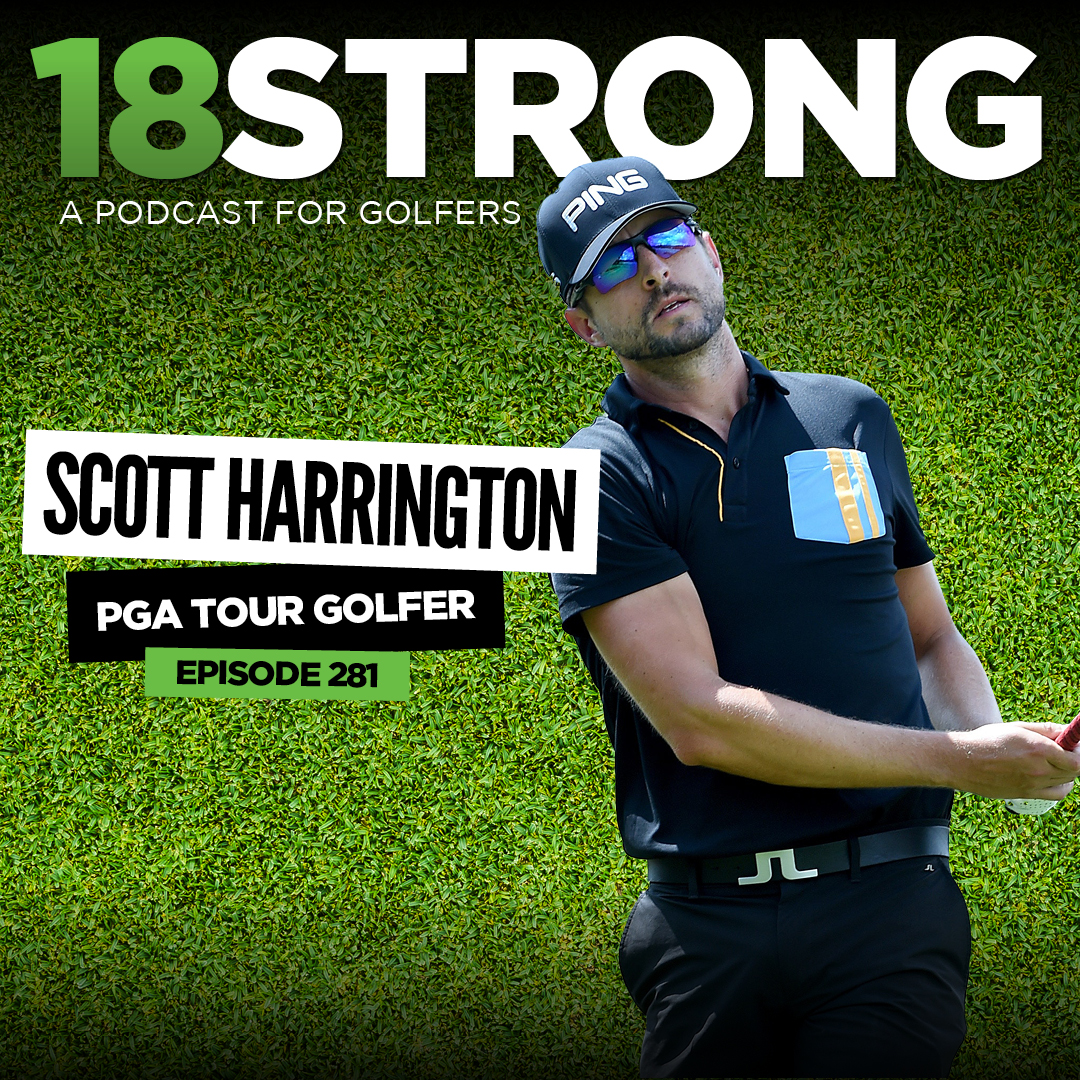 This week I continue the Facebook LIVE route for the podcast talking with our friend from the PGA tour, Scott Harrington.
Scott catches us up on how he has adjusted to the quarantine, what his season looked like pre-COVID and how he is preparing to hit the ground running when the season re-opens.
Highlights from this Episode
How he has adjusted to the lockdown and is both staying productive through running, hitting the gym at home and heading out to the course, and taking some time to relax and unwind. He dives into what his home workout routine has looked like and the differences between what going out to the course looked like before as to what it looks like for him now.
What the start of the season looked like for him, his favorite event he played so far, who he has enjoyed getting paired up with, and what he is planning and preparing for when the season opens back up.
He answers some of the questions from the 18Strong community like how he will feel potentially playing without a crowd come mid-June, whether or not he and other PGA professionals change their wedges to adjust to the difference in the turf around the country, whether or not he has played with Steph Curry, and how he alleviated some of his struggling before the break.

Follow Scott at:
Episode Sponsor:
LINKSOUL: For your 20% discount on LINKSOUL gear, go to 18strong.com/linksoul or click the logo below.