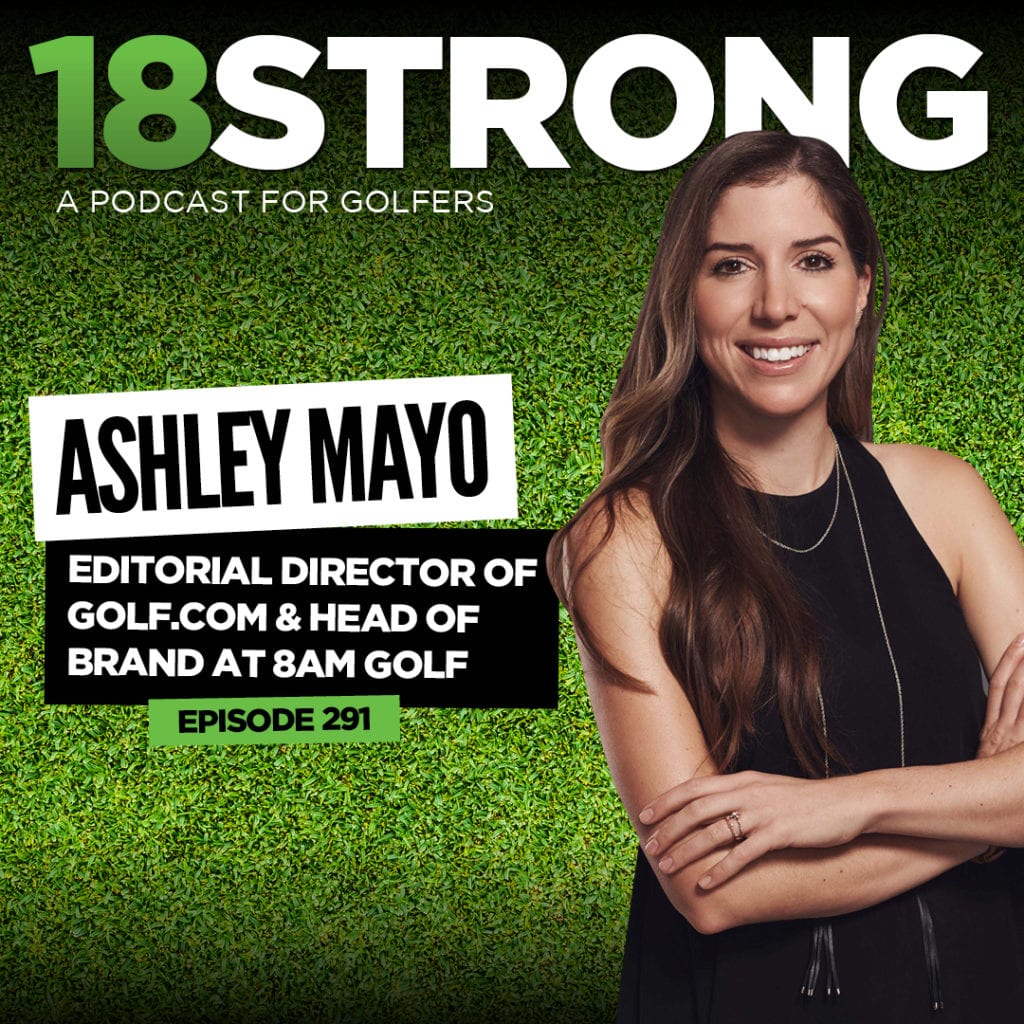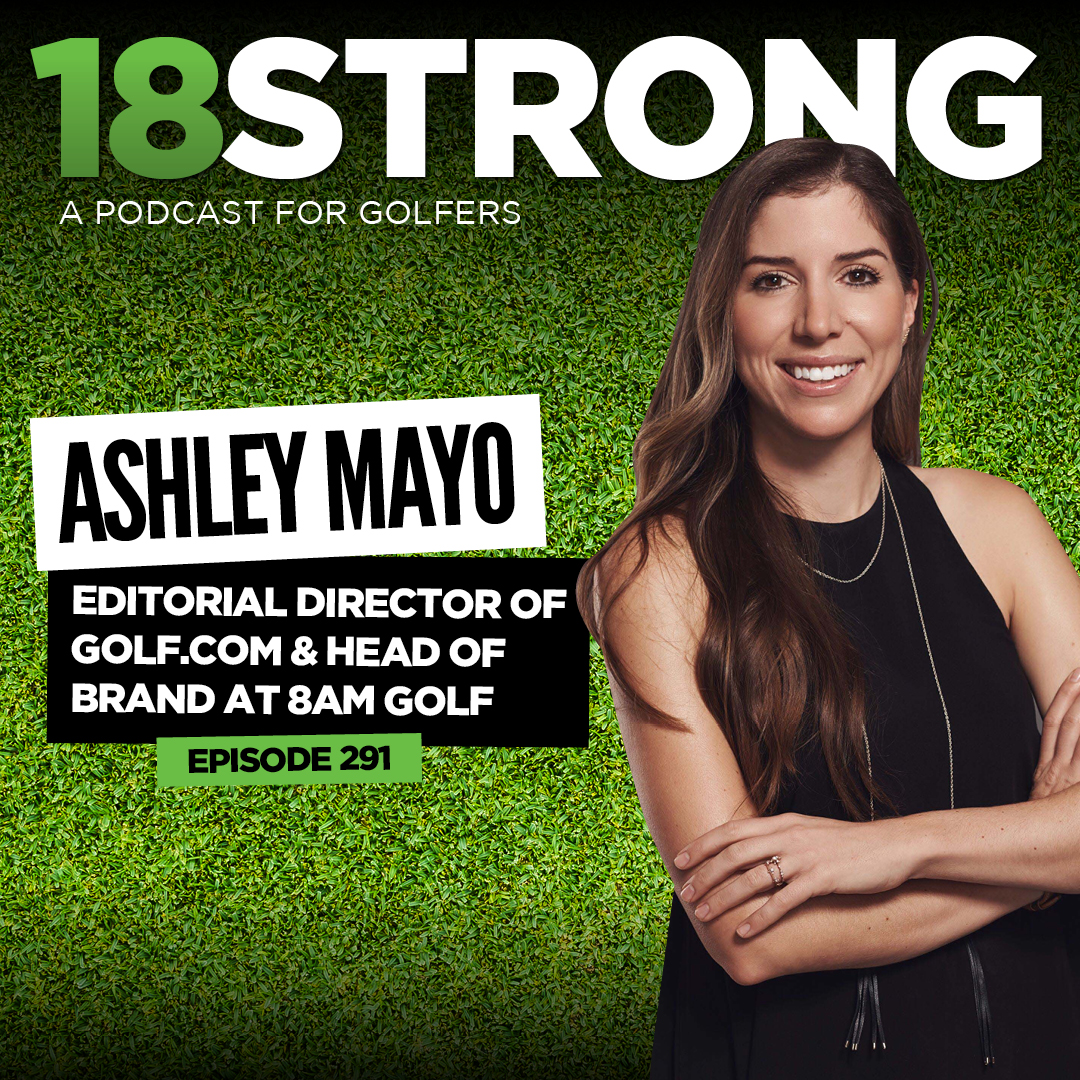 This week on the 18Strong Podcast I am joined by Ashley Mayo, the Head of Brand at 8AM Golf, the parent company that owns and operates several other well-known golf brands like Golf Magazine, Golf.com, True Spec Golf, The Nicklaus Companies, GolfLogix, Club Conex, and Miura Golf.
In this episode, Ashley explains exactly what her focus and role is at 8AM, and how their team is able to manage the individual brands to unify them under one umbrella. As a golf nut herself, she and her husband love to travel and play as often as possible so she shares some of the experiences that her position has allowed her to have including working with the Golder Bear Jack Nicklaus. And we had a chance to talk about the new direction of GOLF Magazine and GOLF.com which is very apparent from the new look and feel of the publications' design and imagery.
Ashley Mayo's Background
Ashley Mayo is Head of Brand at 8AM Golf, a company that owns and operates six golf companies: GOLF Magazine, GOLF.com, True Spec Golf, Nicklaus Companies, GolfLogix, Club Conex, and Miura Golf.
Ashley is also GOLF's Editorial Director and oversees the brand's vision and strategy.
Before joining the GOLF team, Ashley spent 11 years as an editor at Golf Digest.
While there, she earned her Master's degree from Columbia's School of Journalism.
Before joining Golf Digest, Ashley competed on the first-ever women's golf team at the University of Virginia.
Highlights from this Episode
Ashley gives us an idea of what 8AM Golf is all about and how they direct the companies under their umbrella as well as her background into both golf and media/story telling.
With having all these different companies that she has to oversee, she talks on what her average day looks like in focusing and forming the brand and her focus on Golf.com and Golf Magazine. She also talks about the big shift in perspective and feel for Golf.com and Golf Magazine and what their plans are for the future.
The shift in trends in the consumer market and lifestyle aspect of golf that Ashley is seeing like using golf as an escape to beautiful courses. Ashley also dives into what they have discovered through both the history and retro-movement aspect and what the interests of their readers are.
Her experience working with Jack Nicklaus and her favorite stories of times they were working together. She also talks on how closely she is working with him and his team on the Nicklaus Companies brand and what to expect later this year.
Parting Questions
Caddy Shack or Happy Gilmore?
Caddy Shack
What would your walk-up song to the first tee box be?
Any song by Sia
18 Holes anywhere in the world with anyone, past or present: Where would it be and whom would you play?
My Husband in New Zealand
Follow Ashley Mayo:
Follow 8AM Golf:
Episode Sponsors
SUPERSPEED GOLF: Go to 18STRONG.com/SuperSpeed to get your discount on all SuperSpeed products.
LINKSOUL: For your 20% discount on LINKSOUL gear, go to 18strong.com/linksoul or click the logo below.