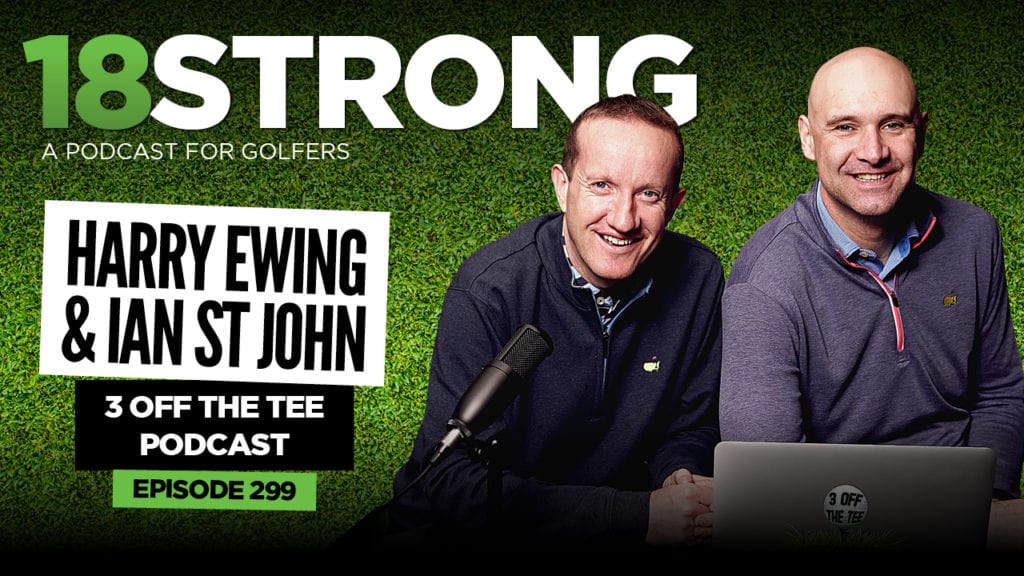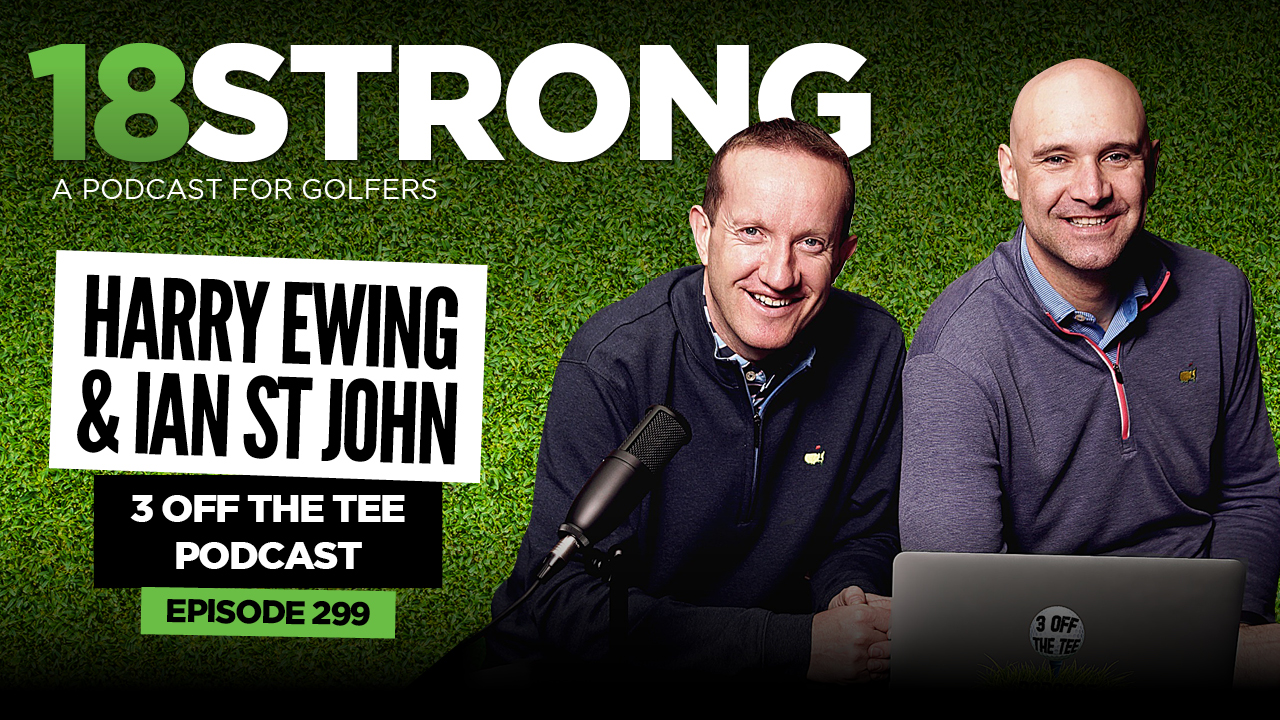 This week we've got two very special guests coming from across the pond over in Ireland: Harry Ewing and Ian St. John. These two fellow golf podcasts from the 3 Off the Tee Podcast join me to talk everything golf and podcast as well as their journeys to where they are now and how they have gotten so many incredible guests on their show like Podrick Harrington, Lee Westwood, Nick Price just to name a few.
Both of these guys have been in the game of golf for a long time as PGA professionals with very different stories on how they were involved and have stayed involved with the game so their podcast remains a way to resurrect their love and passion for the game of golf and continue to contribute and give back to the game.
Harry Ewing's Background
At 41 years old, Harry was a PGA Professional 20 years where he went abroad to Portugal in 2003 to the Quinta do Lago Resort.
He came back to Ireland in 2005 for Head Pro position and stayed there till end of 2018.
Since then h has left the golf industry but remains a Professional and voice on current events and topics in golf.
He helped Ian start the podcast idea at the end of 2019, which fully launched Feb 2020.
Ian St John's Background
Born in Tramore, Co. Waterford, Ian first picked up a club aged 8 but really started playing aged 12 where he went to play for my Club, County and province at under age level.
After graduating from The PGA in 2008, he formed the Ian St John Golf Academy in 2009, which became the largest academy in the southeast and consequently was invited to be part of the Golfing Union of Ireland at county level in 2010.
He moved to Dublin in 2014 to take the position as Head Professional at Rush Links Golf Club, in North Dublin and was subsequently appointed Director of Golf in 2015.
In 2016, Ian was diagnosed with a spinal tumour (non-Hodgkin Lymphoma) after waking up paralyzed in the hospital. His wife who has MS was 8 months pregnant at the time.
Ian has been in remission since end of December 2016 but is paralyzed for life.
Founder and Co-host of "3 off the Tee" Podcast, June 2019.
Highlights from this Episode
Harry and Ian expand on their background as golfers and Ian dives into his past and the injury that brought his golf game to a halt and left him paralyzed overnight. He talks on the different perspective adapting to this change has given him and how he is shaping up to go back to coaching.
How they came up with their podcast and got it off the ground and the awesome story behind their amazing first guest Podrick Harrington and being able to interview him at his house.
What makes their podcast different and stand out from the other podcasts out there, why they started the podcast, and what information they are trying to get from the incredible guests from their show. They also talk about the biggest lessons they learned from guests on their show and their favorite or most surprising interviews.
Parting Questions
Caddy Shack or Happy Gilmore?
Ian – Caddy Shack
Harry – Caddy Shack
What's you're walk up song?

Ian – Two Months Off by Underworld
Harry – Living on a Prayer by Bon Jovi
If you could pick anyone to play 18 holes of golf with, who would it be and where would you play?
Ian – Major Dick Winters (One of the first guys to land on Normandy on D-Day) at Cruden Bay
Harry – My dad at Quinta do Lago
Find out more about Ian, Harry, and their podcast 3 Off The Tee at:
Episode Sponsors
SUPERSPEED GOLF: Go to 18STRONG.com/SuperSpeed to get your discount on all SuperSpeed products
LINKSOUL: For your 20% discount on LINKSOUL gear, go to 18strong.com/linksoul or click the logo below.