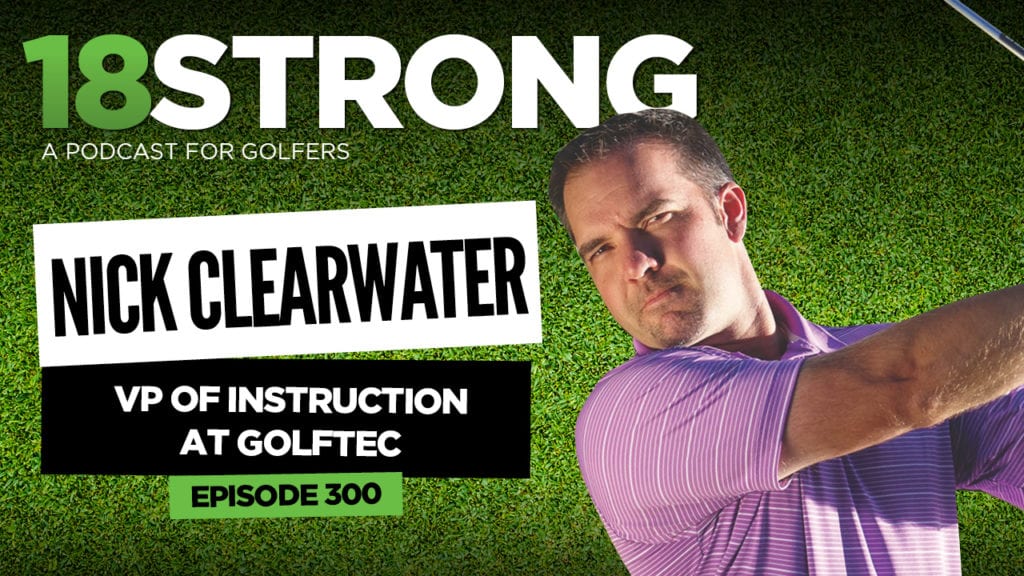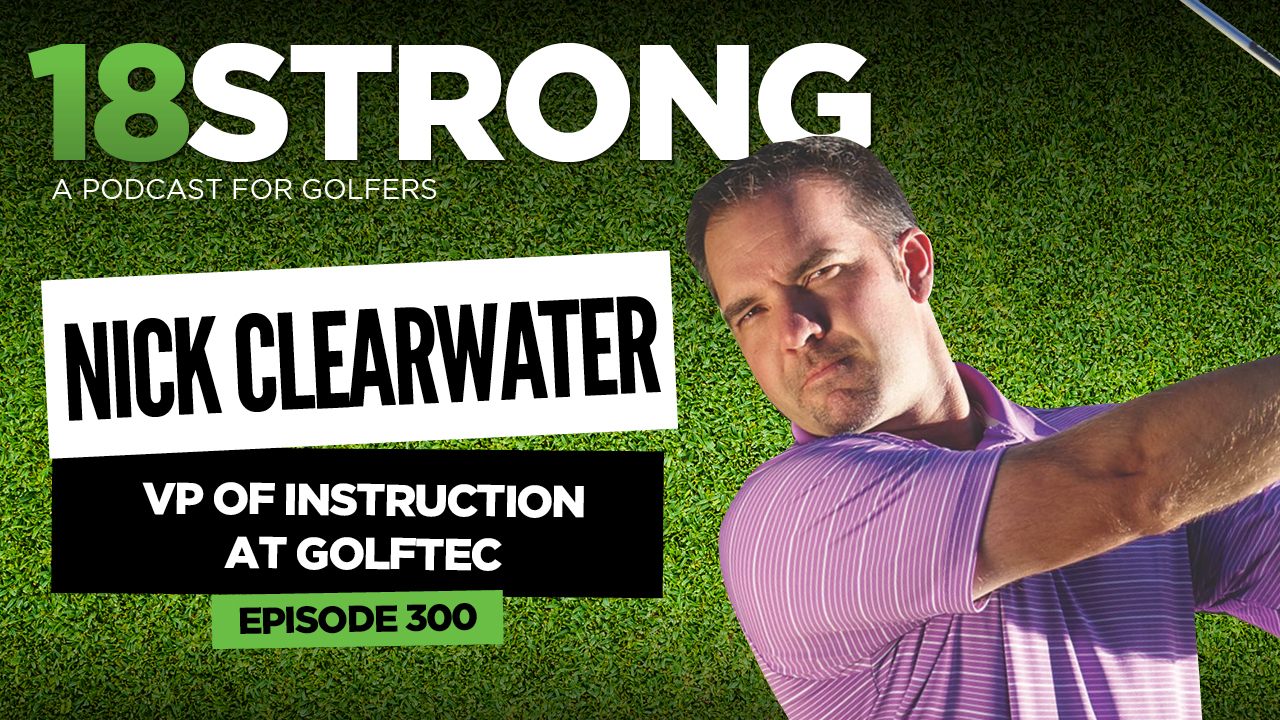 That's right, this is episode 300!
Kind of hard to believe we have made it this long and I couldn't think of a better guest to have on to celebrate the big three double zero than Nick Clearwater; Vice-president of instruction from GolfTEC.
Nick is one of those guys that I lean on when it comes to anything related to the golf swing, the way to help golfers play better golf and what they really need to do because if you know anything about GolfTEC, they measure and study every single swing from every single lesson.
Nick Clearwater's Background
Nick is the Vice President of Instruction for GOLFTEC.
He is responsible for the quality of instruction given during the one million lessons that GOLFTEC's 700 plus Coaches teach annually.
He has been a PGA Tour Credentialed Instructor for the past eleven consecutive years.
Highlights from this Episode
The biggest problems and challenges that he sees from the high handicap golfers that come to see him and how most amateur/beginner golfers have the same 2 issues to varying degrees and how these should be addressed first before getting into the individual technical tweaks.
His background in golf instruction and how it has changed in the last 20 years, how modern technology has evolved golf instruction today and how GolTEC is at the forefront of instruction innovation.
The SwingTRU Motion study (which we discussed last time Nick was on in Episode 99) and what they capture and look at, how they started by recording 13,000 swings and has grown to over 100,000 swings to date and is still ever-evolving to become the most comprehensive swing study.
The biggest myths he sees online in how to advance your golf swing and the biggest differences he has seen between high handicap players and low handicap players like how low handicap players have a greater range of motion in turning and tilting through their golf swing.
What impact fitness programs have on a golfers game and what someone's intent should be when starting a fitness regiment at the gym specifically for their golf game. Lastly, Nick dives into jumping-off points and where people can start getting a handle on his golf swing tips today.
Find out more about Nick and GolfTEC at:
Episode Sponsors
LINKSOUL: For your 20% discount on LINKSOUL gear, go to 18strong.com/linksoul or click the logo below.