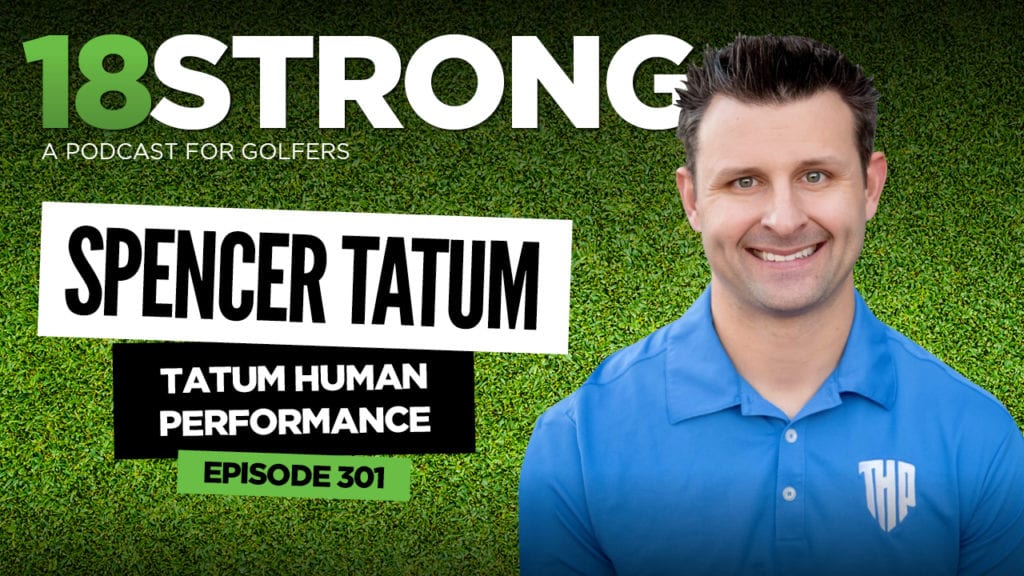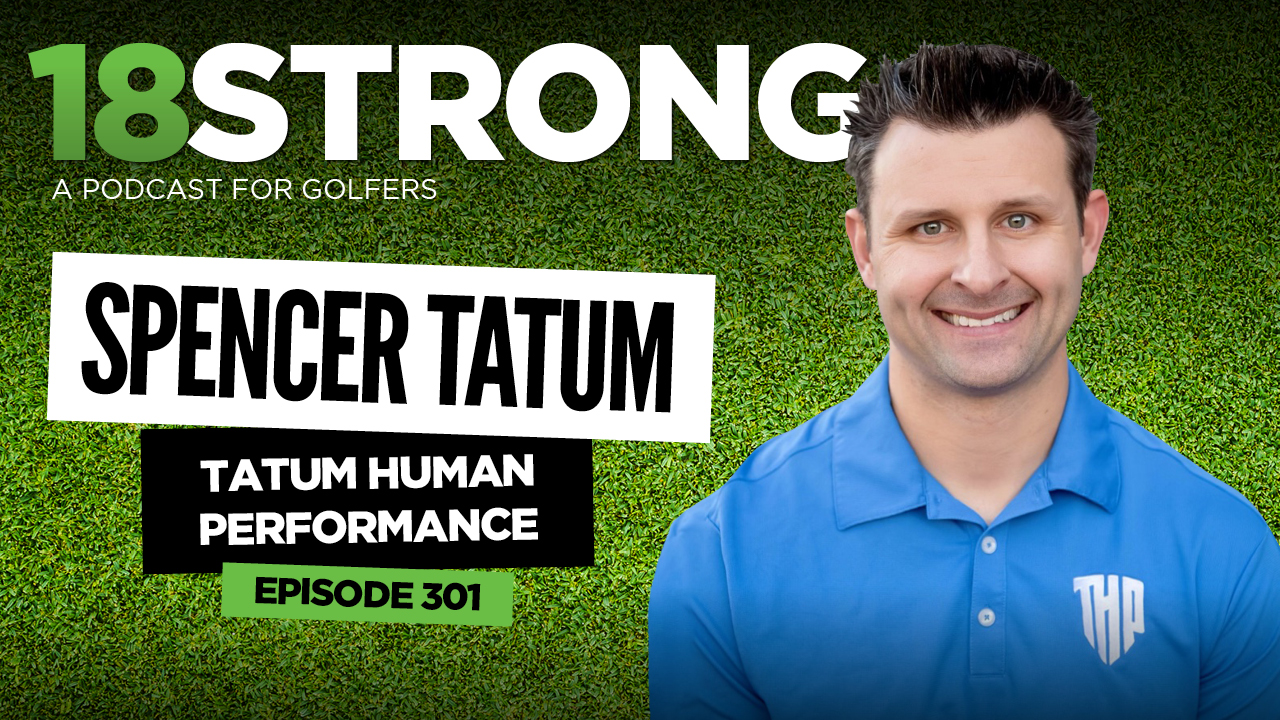 This week we've got Spencer Tatum from Tatum Human Performance who is a strength and conditioning coach that works with Jon Rahm and other golfers/athletes out of Scottsdale, Arizona.
Spencer gives us a behind-the-scenes look into what they did with Jon in the course of the off (COVID) season, what changes he made to his training routine, what all that extra time allowed him to do and focus on.
You're going to get an insight into Jon's goal setting ideas and how focused he was on putting together a plan and getting his team together for this coming season which obviously has paid many dividends because he has reached the #1 in the world a few times in the past couple of months and playing incredibly.
Spencer Tatum's Background
Spencer got his degree in Exercise Physiology at Ohio University and numerous certifications in different disciplines. He has taken this approach to clients at all physical levels, from youth to elite athletes.
He firmly believes there is a process to ensure the client reaches goals with a clear pathway. Spencer is now a leader and innovator in the field. He developed a unique niche in the sports world, especially in golf, being named Top 50 Best Golf Fitness Training by Golf Digest and winning a National Championship with the ASU Golf Team.
He has been featured on ESPN for his work in the NFL; CBS sports for his training with Jon Rahm; PGA Tour Superstar and numerous other media forms.
Highlights from this Episode
His thoughts on what golfers will look like in the next 5, 10, and 15 years and how the professional golfer has already started to change before our eyes to adapt on a global level.
What the crossover looks like when working with professional and amateur athletes in the same facility and how it affects general morale.
How he adapted and took advantage of the impromptu extended off season in his work with John Rahm and how he collaborated with John's team to work as a unit in training his athleticism.
How he focuses on not just the anaerobic aspect of golf but also the importance of the aerobic and para-sympathetic system to balancing the endurance of a round of golf and what that aerobic training looks like.
What his work with amateur golfers looks like and what he would tell someone who is looking for more rotation or flexibility in their golf swing. He also talks about using martial arts to work on lower body and upper body sequencing.
What Spencer and John's average week looks like as far as training and performance, and what balancing that with tournaments looks like. He also talks about the benefits and drawbacks of recovery devices and other technology.
Parting Questions:
Caddy Shack or Happy Gilmore?  Happy Gilmore
What would be your walk-up song?  Eye of the Tiger by Survivor
If you could play 18 holes with anyone, who would it be and where would you play?   Jesus, Socrates, and Bruce Lee at Augusta
What does your ideal round look like?   No Music, with my buddies (competitions for sure,) riding and fast pace
Any last advice?   Listen to the pros that Jeff has on
Find out more about Spencer and the THP at:
Episode Sponsors
SUPERSPEED GOLF: Go to 18STRONG.com/SuperSpeed to get your discount on all SuperSpeed products
LINKSOUL: For your 20% discount on LINKSOUL gear, go to 18strong.com/linksoul or click the logo below.