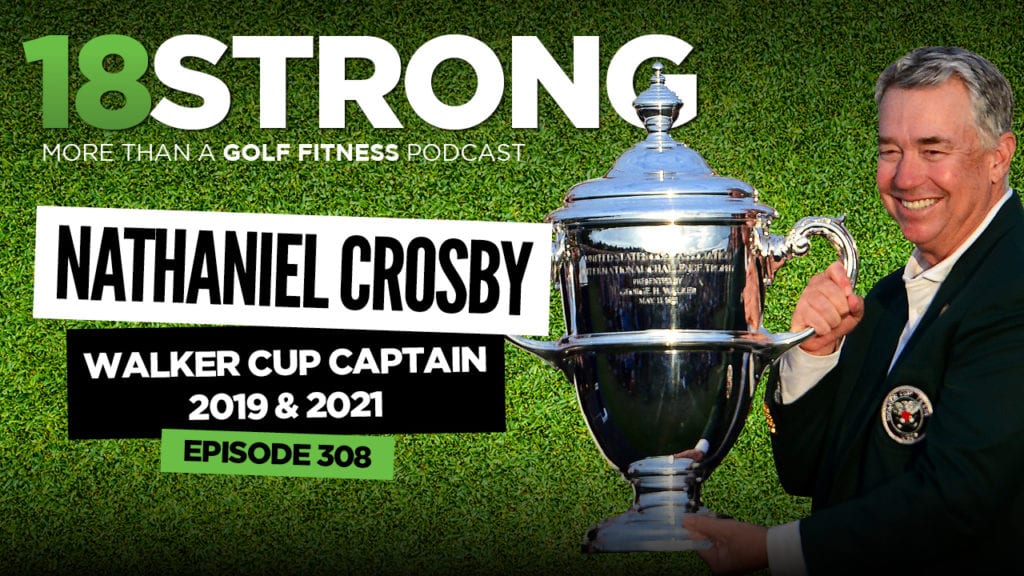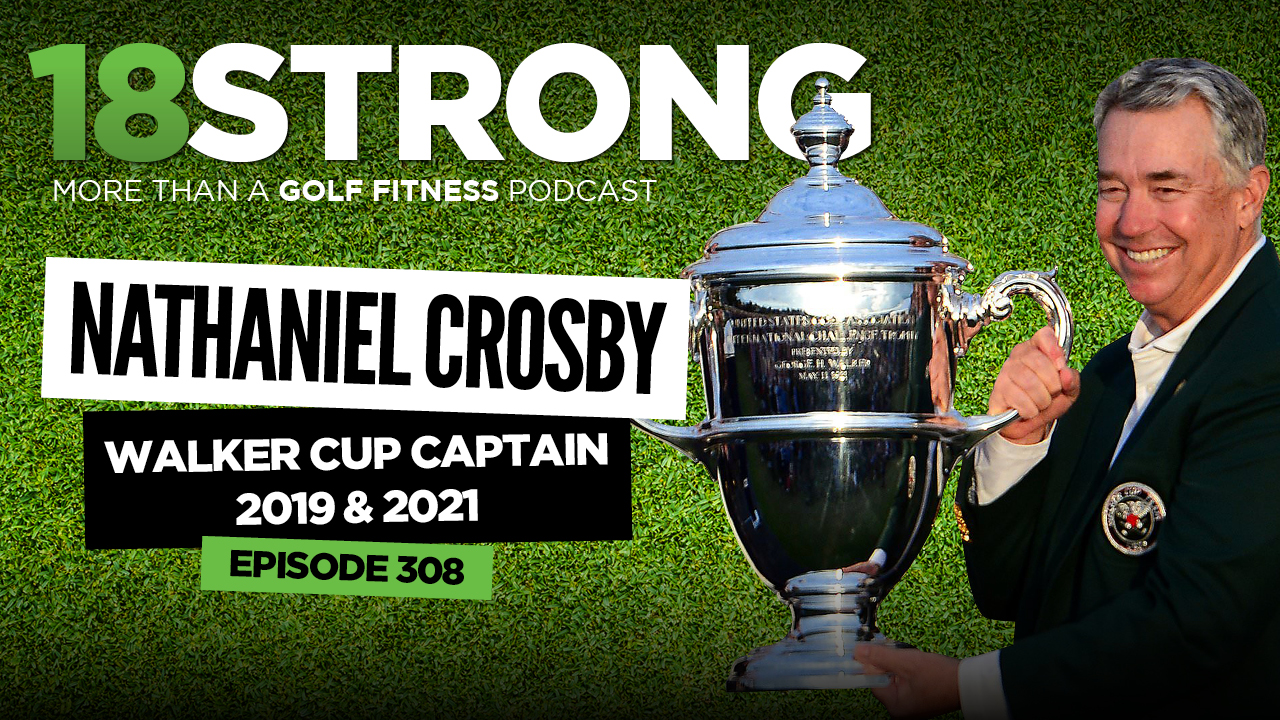 This week I'm joined by Nathaniel Crosby: Walker Cup Captain of the 2019 and soon to be 2021 Walker Cup, set to be played at Seminole Golf Club this coming May.
With the USGA currently in the process of deciding te roster of the 2012 team, we get to talk to Nathaniel about the process what the practice session at Bay Hill will look like.
We also get a chance to talk about his successful amateur golf career (1981 US Amateur, 1982 US Open Low Amateur) Champion, his professional golf run, and of course, stories of his dad, the great entertainer, Bing Crosby and how his love of the game had such an impact on the sport.
Nathaniel Crosby's Background
Nathaniel Patrick Crosby (born October 29, 1961) is an American golfer. He won the 1981 U.S. Amateur and played on the winning 1982 Eisenhower Trophy and 1983 Walker Cup teams.
Crosby played golf for the University of Miami and qualified for the 1981 U.S. Amateur held at The Olympic Club in San Francisco, not far from where he grew up.
In 1982 Crosby won the Porter Cup, an elite medal-play event for amateurs. He also played on the victorious 1982 Eisenhower Trophy and 1983 Walker Cup teams.
Turned professional in 1984.  He played full-time in Europe from 1985 to 1987.
In 1988 he became president of the Tony Penna Golf Company. He then worked at Orlimar for 4 years, working as an executive at direct marketing. Since his experience at Orlimar he formed his own company to pursue high-end real estate and golf developments. 
Crosby has intermittently been involved in notable golf events since his retirement as a full-time touring professional. He regained his amateur status in 1994, initially in order to play in the AT&T Pebble Beach National Pro-Am, the tournament founded by his father. In 2007 he played in the Porter Cup, the site of one of his greatest triumphs as a junior golfer. He will return as captain in 2021.
Crosby was inducted into the University of Miami Sports Hall of Fame in 2005.
Highlights From This Episode
Walker Cup: What goes into the selection process when looking at a team and how they pick the best of the best based on not only skill and having the "hot hand" but also on team camaraderie and chemistry.
His thoughts and feelings going back to the same location as a captain where he played on the Walker Cup years ago (Royal Liverpool Golf Club, Hoylake) and what he is going to take from that experience moving forward into 2021.
The history of George Coleman and the Seminole golf club: the significance of the club to Nathaniel and what Coleman did for the club and the game of golf. He also talks about his dad Bing Crosby's contributions to the game of golf from the introduction of the Pro-Ams to the Crosby Clambake.
He takes us back with stories of his Pro-am days and what it was like taking over after his dad's passing and keeping everything going the way his dad would have wanted.
Parting Questions
Favorite Golf Movie?
The Greatest Game
What is your walk-up song to the first tee box?  Eye of the Tiger by Survivor or Straight down the Middle by Bing Crosby
If you could play anywhere in the world with any 3 people, who would it be and where would you play?  Dad, Ben Hogan and George Coleman at Seminole
What course is on your bucket list? Meadow Club and Oak Hill 
If you could only play one course for the rest of your life, which course would it be? Cypress Point
Greatest piece of advice? Have a 62 or 43 wedge in your bag
Episode Sponsors
LINKSOUL: For your 20% discount on LINKSOUL gear, go to 18strong.com/linksoul or click the logo below.