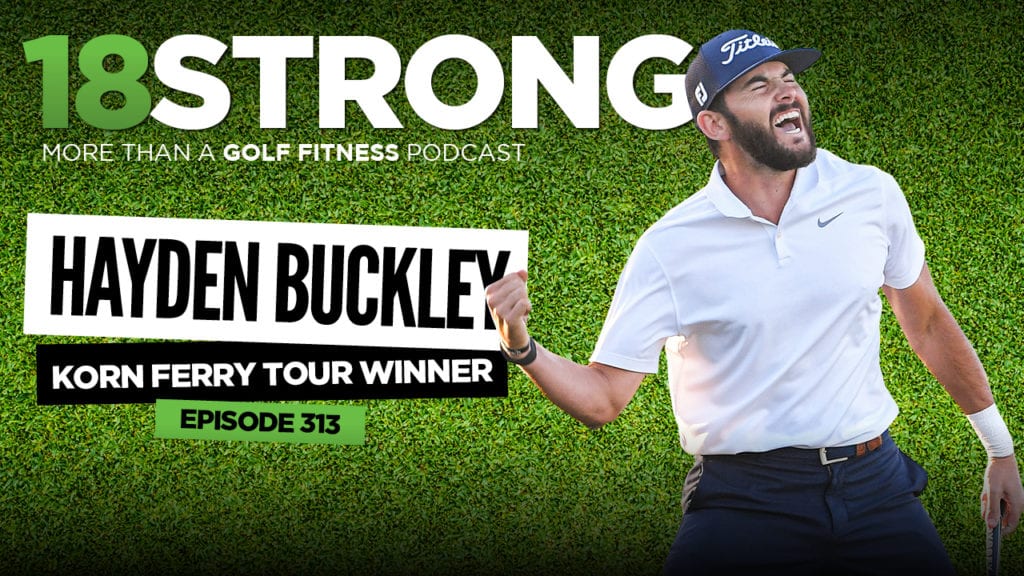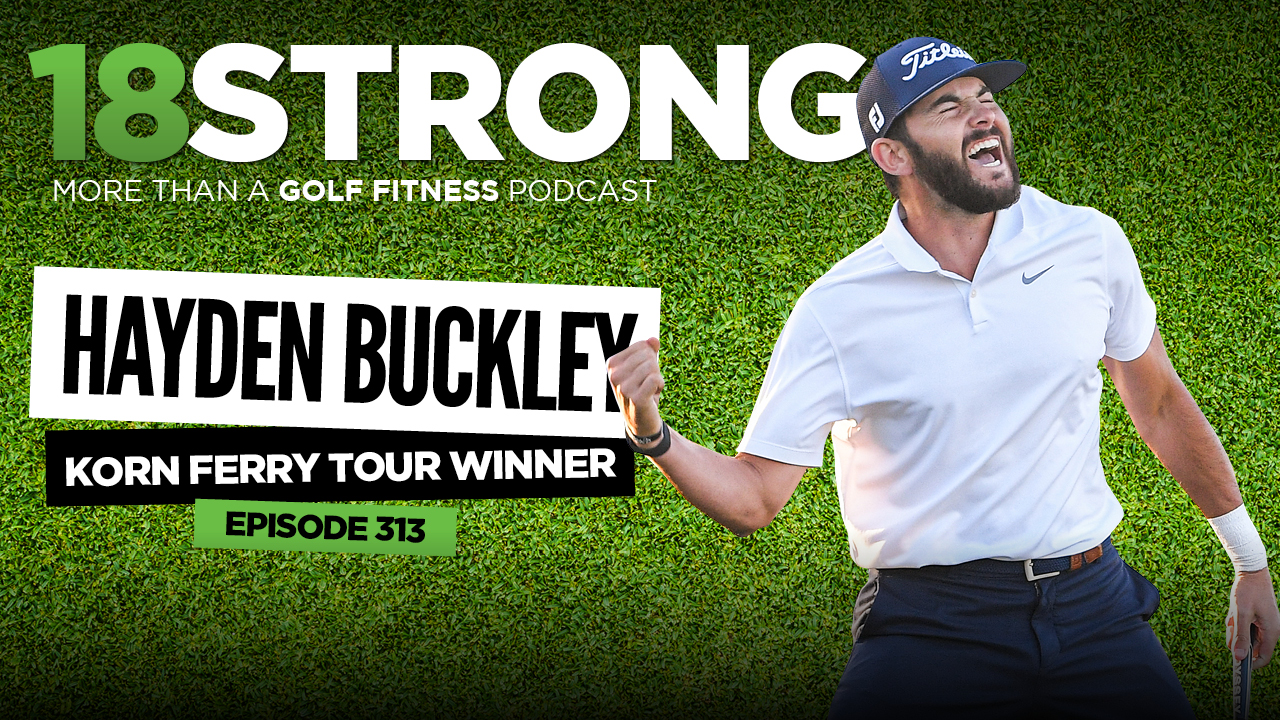 This episode is a super exciting episode for us here at 18STRONG. We're going to celebrate a good friend of ours, Hayden Buckley, and what he accomplished this past weekend.
We know it was a long time coming but if you don't know who Hayden is, he is a professional golfer. We've had him on the pod several times (see below) and he did what most would think to be the impossible this past weekend.
Without having an actual spot in the golf tournament this weekend on the Korn Ferry Tour, Hayden made his way in at the last minute as the 1st alternate and ended up winning whole freaking thing with a birdie on the first playoff hole!
We are just so proud of him and I cannot say enough great things about this kid and the hard work he consistently puts in. We're going to let him walk you through the story of the weekend, and what this win has done for him in terms of his career, what was going through his head, and how this is hopefully a springboard into the PGA Tour in the next year.
Highlights From This Episode:
He jumps right into talking about what was going through the Monday Qualifier for the Korn Ferry and how he made his come back. He also talks about how the awful weather from day 2 harkens back to his previous tournament win he was talking about the last time he was on the podcast.
The inner dialogue that helped him keep a level head through the ups and downs of the tournament and finish strong. He also talks about what getting into the zone or his flow state looks like when looking back on his Friday round.
How despite the media spinning this story as a "Cinderella" tale of some nobody rookie winning the tournament, Hayden has been putting in the work and paying his dues up to this point and that his win this weekend was not luck.
The difference between ball striking and putting that he noticed from this recent tournament and the difference it can make to be able to rely on your putting.
Past Episodes with Hayden:
215: Let the Journey Begin! | Hayden Buckley (Professional Golfer)
260: Hayden Buckley: Building Confidence in Yourself & Your Game
Where to Find Hayden Buckley:
Episode Sponsor:
LINKSOUL: For your 20% discount on LINKSOUL gear, go to 18strong.com/linksoul or click the logo below.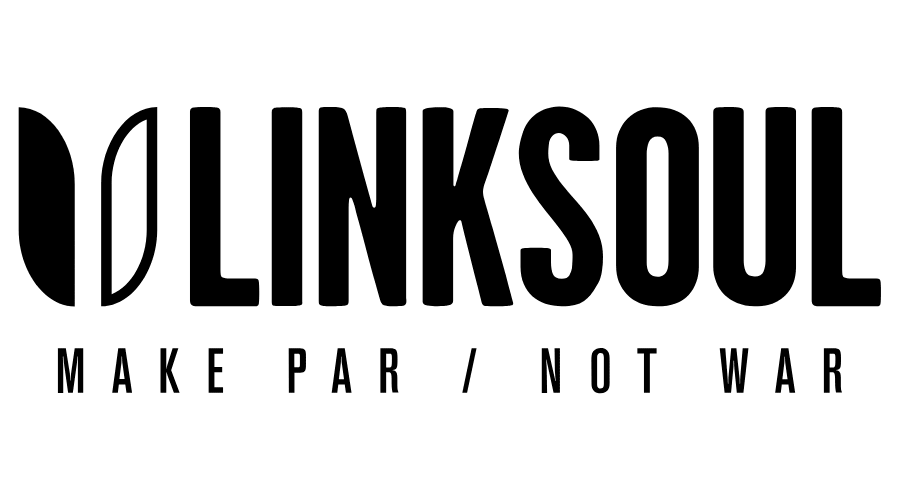 To continue the conversation and ask any questions you may have, head over to the 18STRONG Movement group on Facebook.