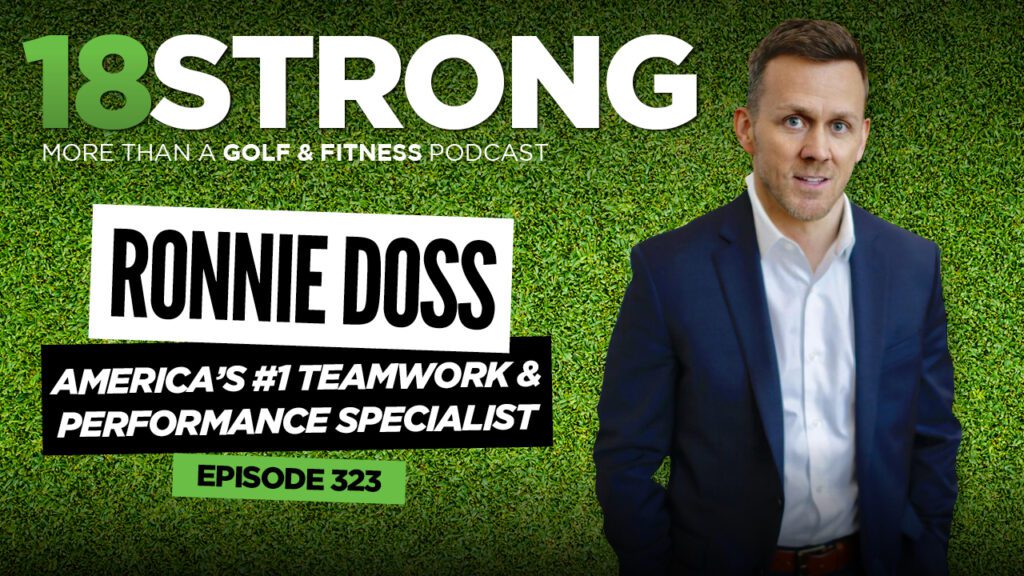 Today I am especially excited to bring on our special guest, Ronnie Doss.
It is good to be back! We took a bit of a break here at the 18STRONG Podcast getting our new facility up and operational, but we are back and have some awesome guests and content in the pipeline!
I don't even know how to describe Ronnie Doss. He has been executing leadership training for the last decade in more than 10 countries working with leaders at the highest level, including global organizations like American Express, AT&T, the US Military, and NASA.
His mission ultimately is very clear regardless of the organization he is working with, we don't get what we want, we get what we are committed to.
Ronnie has authored two books: Leading Lions and Dig. He is also the host of The Emerge Podcast.
We are all on this journey: whether that be your health, fitness, golf, or weight loss. There is something that keeps you up at night and this podcast, this episode, is going to challenge you to get better and to be better (even if it may feel like a punch in the mouth.)
Ronnie Doss' Background
Ronnie has trained teams for over 10 years in the realm of human behavior and personal development. His understanding of why people think, feel and behave gives him phenomenal insights into what may be holding an individual back.
Ronnie believes the key to building successful organizations begins with building empowered individuals.
Over the past decade, Ronnie has led leadership training in countries around the world including Australia, New Zealand, and the Netherlands.
Whether for Fortune 100 or Fortune 500 companies, top-universities, the US military, or non-profit organizations, his message rings very clear; Ronnie is author of the books, "Leading Lions"  and "Dig," as well as host of the EMERGE weekly leadership podcast.
He and his wife Jennifer have been married for 13 years and currently live in Scottsdale, AZ with their two daughters, Addison and Kennedy.
Highlights From This Episode
He gives us a glimpse into how he got into this realm of self-improvement and how he has found himself working with the best of the best from all these different arenas of life for the last decade.
How he helps navigate the roads of staying on track with personal goals and not seeing failure as the absolute that we sometimes do. He also goes into how we don't ever find balance, we just create it.
Why he has an emphasis on exercise with all clients he works with and how self betterment has to happen in both the mind and the body.
He also touches on "No Mans Land:" the mentality of being between really wanting/needing change but not wanting to sacrifice or change their status quo.
The concept of motivation and commitment and how if you don't make time you don't find time.
We also talk about "competing commitments" and how to assess your time to make sure you are getting done what you actually need to do and what is most important to you.
Parting Questions:
Caddy Shack or Happy Gilmore?
Happy Gilmore
If you could play 18 holes with anyone, who would it be?
Mom, My Step-dad, and Alan Watts
Find Ronnie Doss:
Episode Sponsors: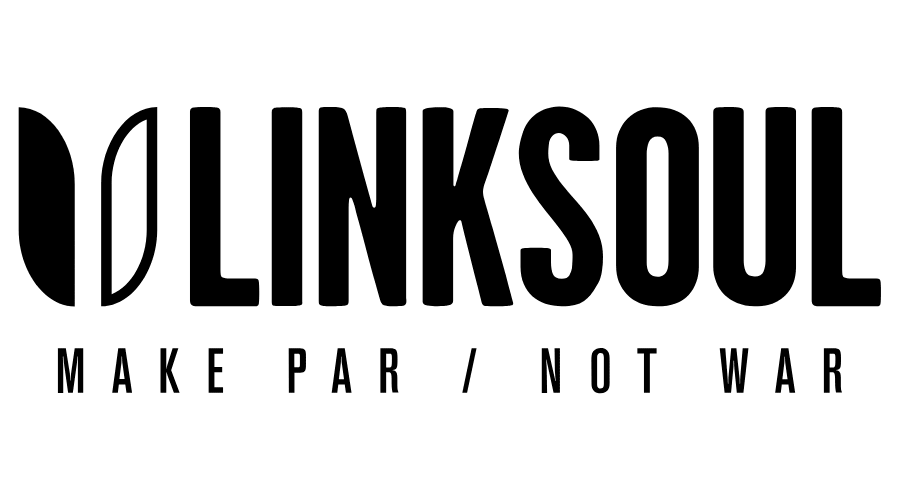 LINKSOUL: For your 20% discount on LINKSOUL gear, go to 18strong.com/linksoul or click the logo above.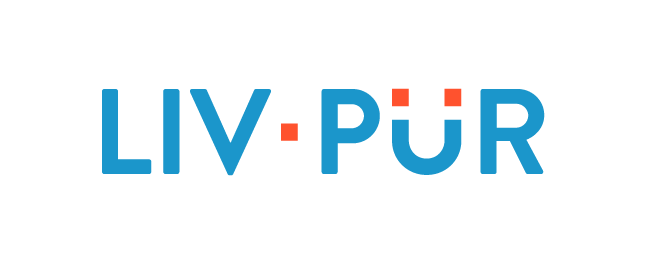 LivPur: For your 15% discount on LivPur products, go to LivPur.com (or click the logo above) and use the code "18STRONG".
---
More Cool Stuff to Check Out:
To continue the conversation and ask any questions you may have, head over to the 18STRONG Movement group on Facebook.
18STRONG Pro Shop (Get your 18STRONG gear!)
18STRONG Resources (All of the cool stuff we recommend: products, books, golf stuff, etc – and discount codes for the 18STRONG Crew)