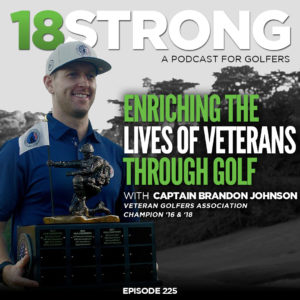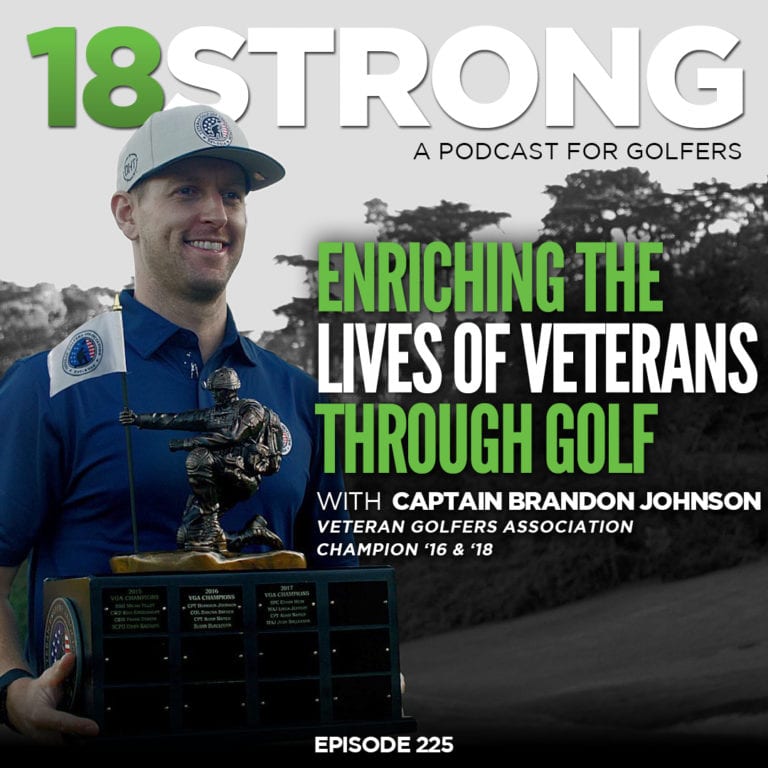 Today I am especially excited to bring on our special guest, Captain Brandon Johnson.
Golf is a passion of ours, and it's a part of life that we cherish. It's the competition, the challenge, the joys, the frustrations, but in many cases, it's the camaraderies we have out on the course meeting new people and hanging out with those we love.
The Veteran Golfers Association has taken all of that magic and is using it to enrich the lives of veterans and their families through the game of golf. This week we have Captain Brandon Johnson from the U.S. Air Force who is the 2016 and 2018 VGA Champion, on to talk about what the VGA is all about and how we can help get behind such an awesome community that encompasses what we love about the game.
Captain Brandon Johnson's Background
Capt Brandon J. Johnson is a Weapons Systems Cost Analyst, Medium Altitude Unmanned Aerial Systems Division, Intelligence, Surveillance, and Reconnaissance Special Operations Forces Directorate, Wright Patterson Air Force Base, Ohio.
He currently serves as the Chief Program Integrator and principal Cost Analyst in charge of planning, programming, and estimating procurement and retrofit costs on the MQ-9 Reaper unmanned aerial system for US and International Partners.
He received his Bachelor of Science in Management at the United States Air Force Academy in Colorado and his Masters of Business Administration from Oklahoma State University.
Capt Johnson played hockey growing up and through college but found himself inspired to play golf through Tiger Woods and Happy Gilmore. After caddying from a very young age, he set a goal that, after grad school, he would make the 2016 Air Force Golf Team.
He is the 2016 VGA Champion, 2017 US Mid-am Qualifier, and 2018 VGA Champion.
Highlights from this Episode
He talks about what the Veterans Golfer Association (VGA) is, how the infrastructure of events is set up, and recollects what was going through his head as he sunk the putt and won the championship in 2016 and 2018.
What his time in the armed services has brought to his fitness, golf game, and finding ways to improve his life and discipline. The importance of having his daily routine to keep him focused on improvement.
How he makes sure he is getting quantifiably better when he goes out on the course and what he focuses on tracking.
Parting Questions:
Caddy Shack or Happy Gilmore? Happy Gilmore
What would be your walk-up song to the 16th hole at the Waste Management Open?  Sweet Caroline by Neil Diamond
 18 Holes anywhere in the world with anyone, past or present: Where would it be and whom would you play?  Arnold Palmer
What does it mean to represent as the VGA Champion?  It's an honor and there is a lot of gratitude involved in the beginning stages of their tradition.
Learn more about Captain Brandon and the VGA at:
Episode Sponsor:
To continue the conversation and ask any questions you may have, head over the 18STRONG Facebook page.
Are you lost?  Don't know where to start when it comes to your Golf Training? We've got you covered.  Check out the 18STRONG ELITE membership!