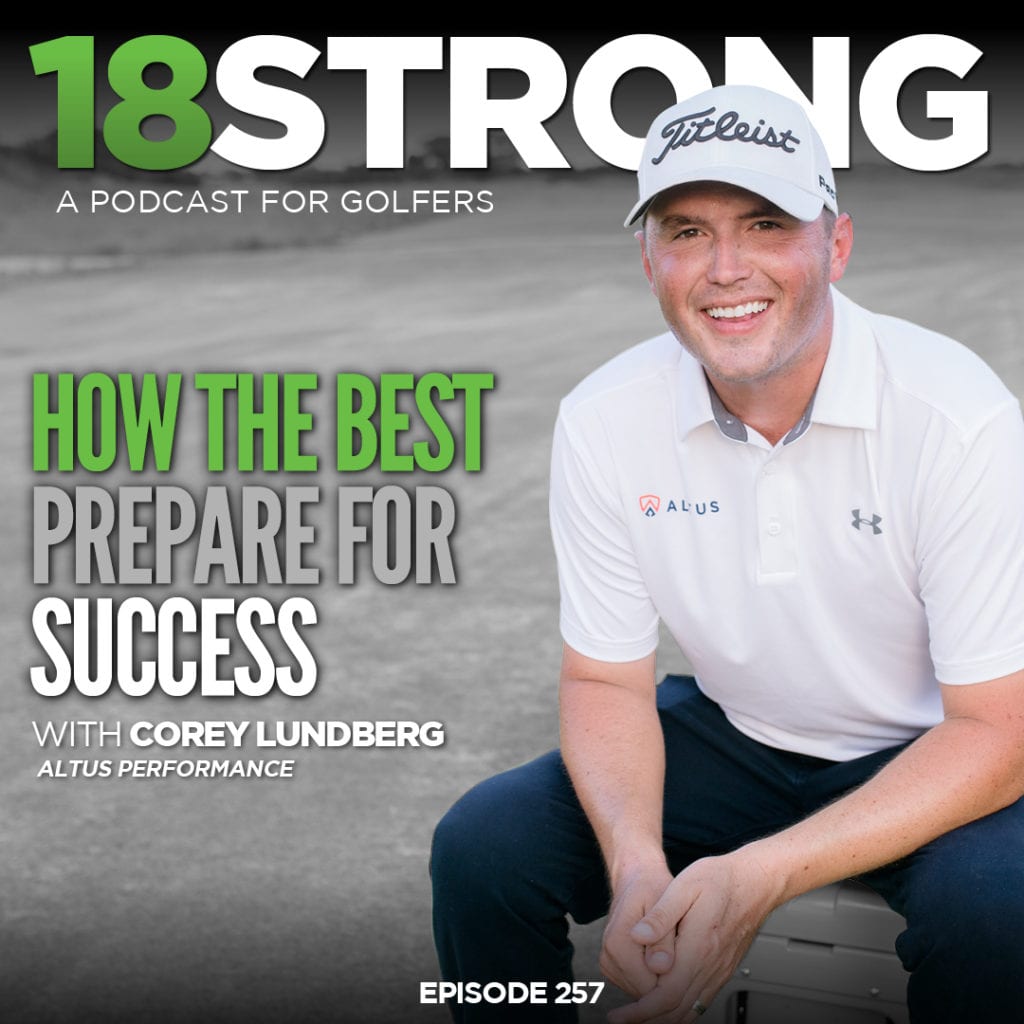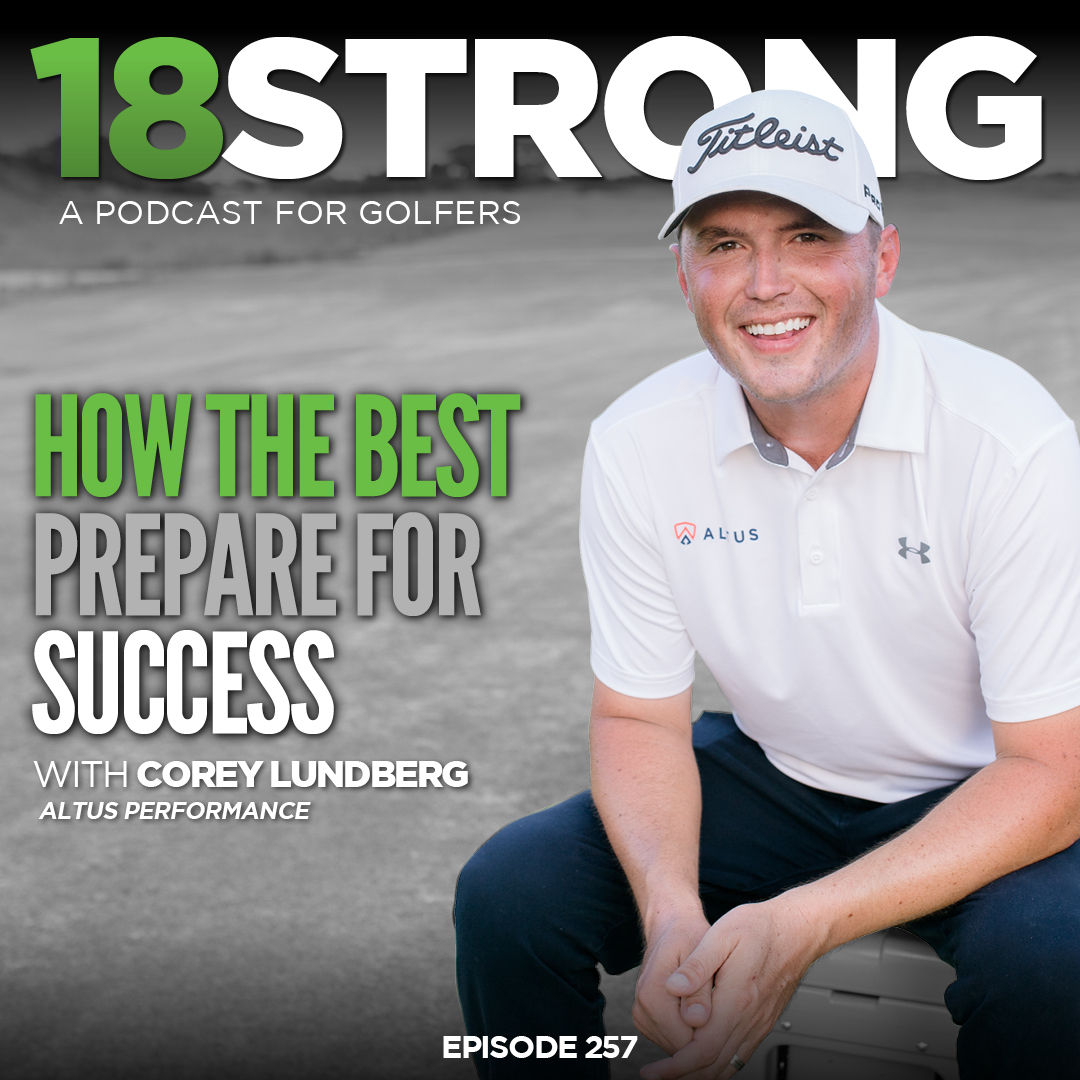 Corey Lundberg has consistently been recognized as one of the best young teachers in America and one of the top teachers in Texas.
The work that he and his team at Altus are doing is regarded very highly in the world of golf. Their coaching program has attracted some of the top talents in the golf world.
Between the incredible facility they have access to at Trinity Forest Golf Club in Dallas, Texas and the unwavering detail they instill in the development of every one of their golfers, it's no wonder they are working with so many PGA Tour European Tour, and top collegiate players.
This episode is a great reflection of what true coaching, preparation, and putting the mission first looks like in the world of golf.


Corey Lundberg's Background
Corey Lundberg is COO and High Performance Coach of Altus Performance. He has been recognized as a Best Young Teacher by Golf Digest, selected as one of Golf Digest's Best Teachers in Texas and was named a Top 50 Kids Teacher in the United States.
Originally from Dallas, Corey graduated from the PGM program at Arizona State University before landing at Carlton Woods. After serving as Director of Instruction at Carlton Woods for 6 years, building 3 major, year-long coaching programs for the men, ladies, and juniors– he returned home to Dallas to launch Altus Performance with long-time mentor and friend, Cameron McCormick.
In addition to extensive long-term development programming, Corey conducts private coaching for players of all levels- from competitive juniors, tour players, elite amateurs, and club golfers.
As a passionate learner, he attends several education events each year with focused study on Motor Learning, Skill Acquisition, Short Game Performance, and Elite Junior Development.
Corey matches his player's passion for improvement and is committed to getting a little better everyday. Many of his coaching ideas can be found at his blog for golf instructors, Curious Coaches.
Highlights from this Episode
His background in golf, how he was inspired to be a coach by Chuck Cook, and how it led him to where he is today with his work at Altus. He also dives into what he has taken away from his mentors, what he does differently to be the great coach he is today, and tips and tools he has for other coaches to stay on top of everything.
How he got connected with Trinity Forrest and what the facility looks like for the golfers there and for their training program. He also talks on their interview process when onboarding a client and what their tailored coaching approach looks like.
Where the name Altus came from and he breaks down some of their "ethos" standards from their mission that they hold themselves and their clients to:

"No one person is bigger than the team."
"Cultivating Curiosity over Compliance."
"Stay Tenacious."
"Mind the Mundane."
"Disrupt the Status Quo."

Some of the checkboxes they have for their clients to help them feel more confident and well-rounded before stepping onto the green from course readiness, skills readiness, physical readiness, and mental readiness.
Caddy Shack or Happy Gilmore? Caddy Shack
If you could pick a walk-up song to the first teebox of Trinity Forrest, what would it be?
Serious by The Alan Parsons Project
If you could play 18 holes of golf with anyone, who would it be and where would you play?
My dad and my two sons at Augusta
What are you most excited about moving forward into 2020? Being along for the ride with some of my clients as they work their way up the ranks and rolling out our online education platform.

Any last piece of advice? Be optimistic, the most successful people have the confidence and an optimistic outlook to find the empowering narrative.
Where to Find Corey
Instagram – @clundberg
Instagram – @altusperformance
Episode Sponsor
LINKSOUL– Click the LINKSOUL image below to get 20% off your entire order for being an 18STRONG listener!