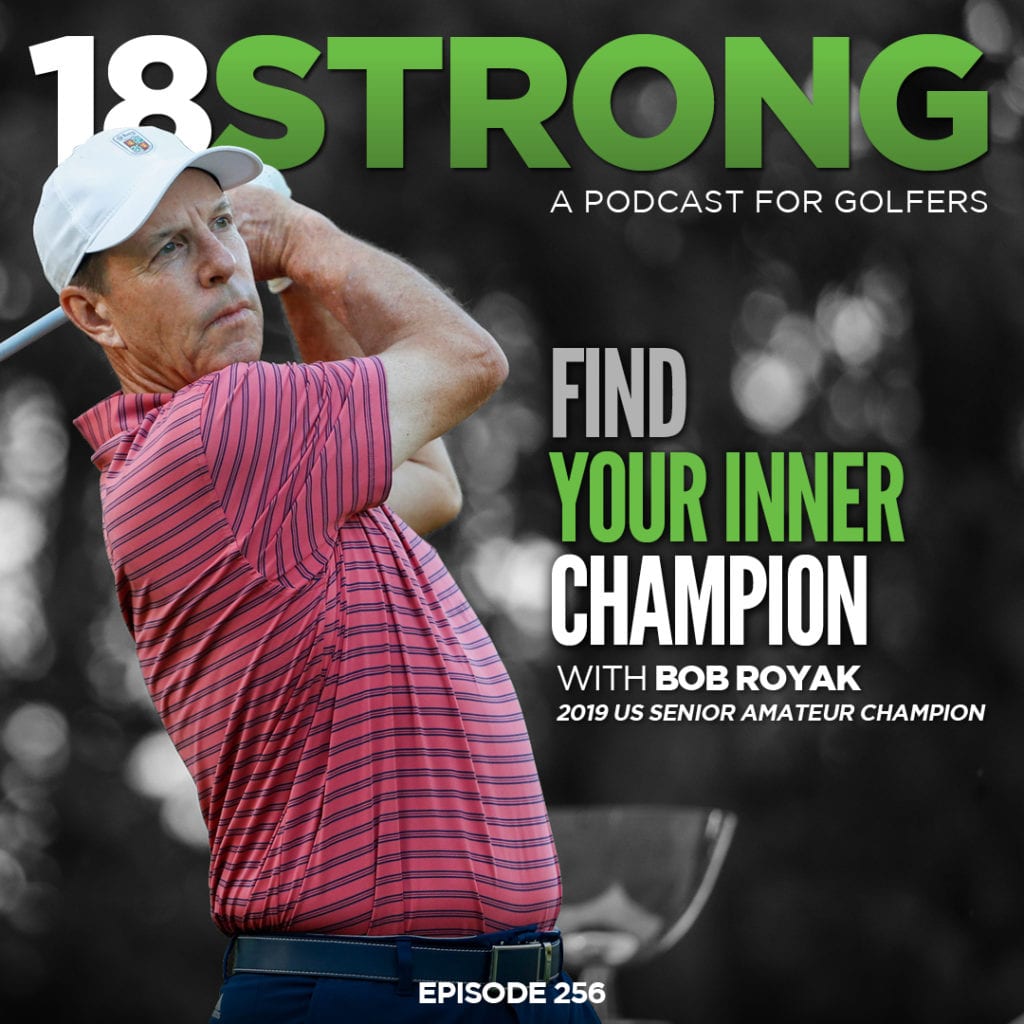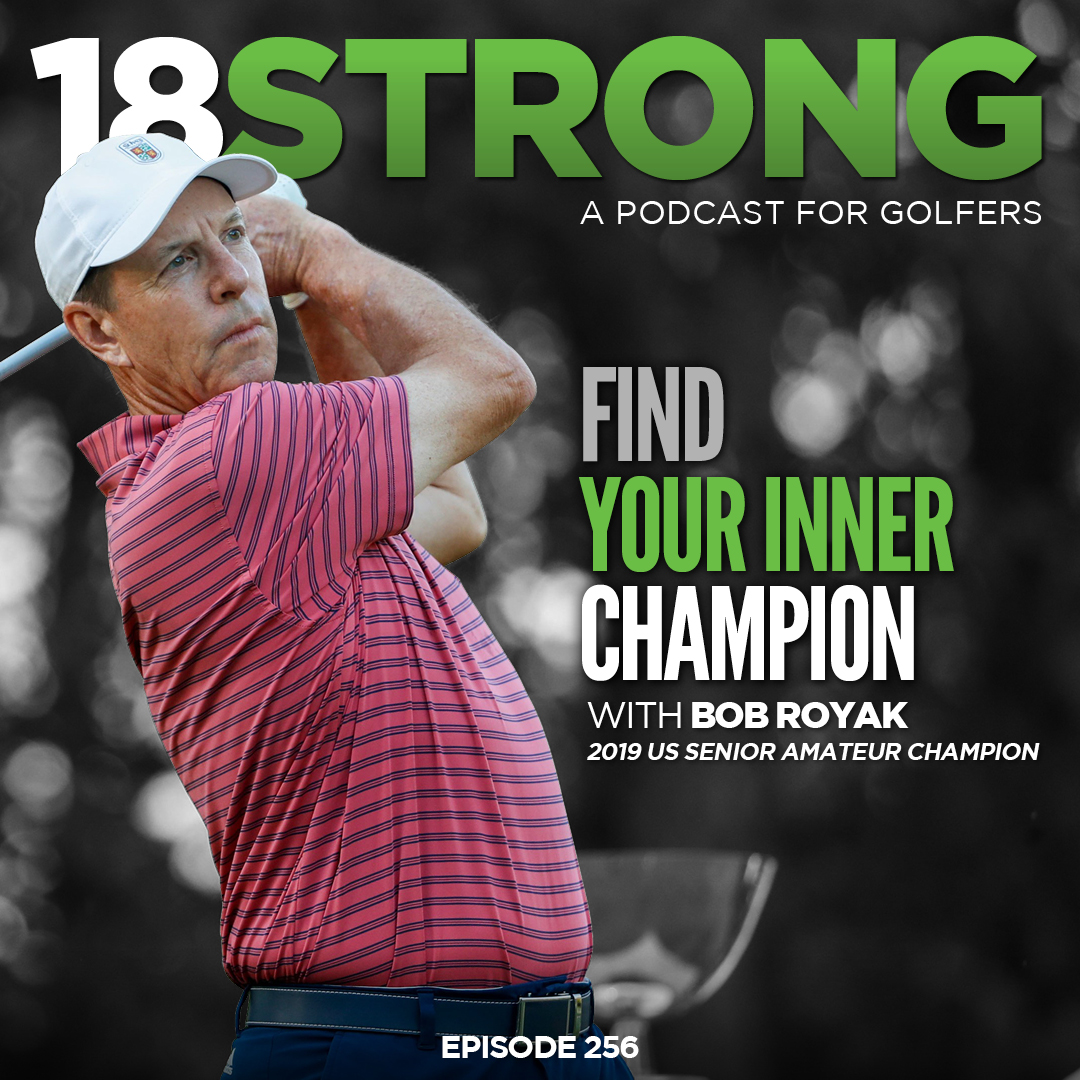 Today we have on the 2019 US Senior Amateur Champion, Bob Royak, winning the title just a few months ago back in August at Old Chatham Golf Club in Durham, NC.
Bob is a regular guy with a regular job but plays very high competitive golf. In many ways, he is much like you. He can't dedicate 7 days a week to practice or get to the gym like the PGA and Champions Tour players do, but Bob has a great story leading into 2019.
This past year Bob was playing his usual competitive schedule of golf but wasn't quite rolling putts like he wished. And that's when Bob discovered a past episode of the 18STRONG Podcast (234 with Karl Morris and Gary Nichol) that really spoke to him. In fact, it was the catalyst in changing his personal definition of who he was as a golfer and resulted in immediate changes in his golf game, and ultimately culminated in his standing in the winner's circle.
Bob Royak's Background
Bob Royak, 58, of Alpharetta, Ga., grew up just outside Albany in Guilderland, N.Y., and played college golf at the University of Tampa.
Winner of the 2019 US Senior Amateur Champion at Old Chatham GC in Durham NC. Bob has competed in 17 USGA championships, including three U.S. Amateurs and two U.S. Senior Opens (2012, 2019). Royak, who with his wife Patricia owns The Royak Group, an IT contract staffing and executive search firm located in Johns Creek, GA.
Royak handles operations for the firm. Bob was chosen 2017 and 2018 Georgia State Golf Association Senior Player of the Year along with the 2018 Tommy Barnes award winner for overall top player in Georgia.
Highlights from this Episode
His upbringing with golf, his history with mini-tour events and aspirations of going pro, as well as how his love for the game has evolved and led him to where he is today.
He takes us back to before the US Senior AM and how our past episode with Karl Morris and Gary Nichol on the Lost Art of Putting led him to revolutionize his mindset around the game and greatly improve his playing with little to no physical technique change.
He breaks down his week at the Senior AM: both what the tournament entailed and his specific round. He also dives into what his prep work looked like during the season to prepare for his competitive game.
What advice he has for the amateur golfer for generally improving their golf game and what he has learned over the years.
Parting Questions:
Caddy Shack or Happy Gilmore?
Caddy Shack
If you could pick a walk-up song to the first teebox, what would it be?
Born to Run by Bruce Springsteen
If you could play 18 holes of golf with anyone, who would it be and where would you play?
My dad at Pebble Beach
Any last piece of advice?
Train smart and improve your nutrition; treat your body like you own it and not like you rent it
Episode Sponsors
SuperSpeed Golf: Use the code "18STRONG" at SuperSpeedGolf.com
LINKSOUL: For your 20% discount on LinkSoul gear, go to 18strong.com/linksoul