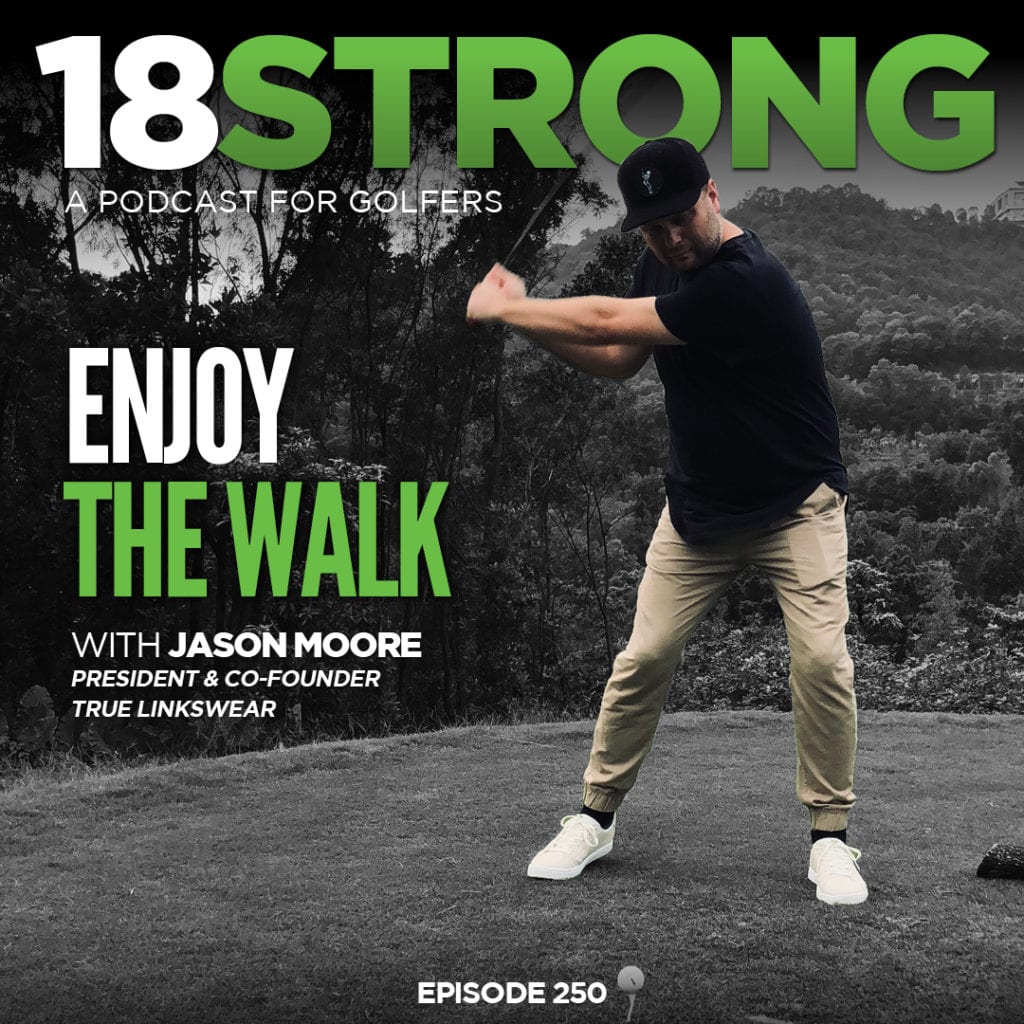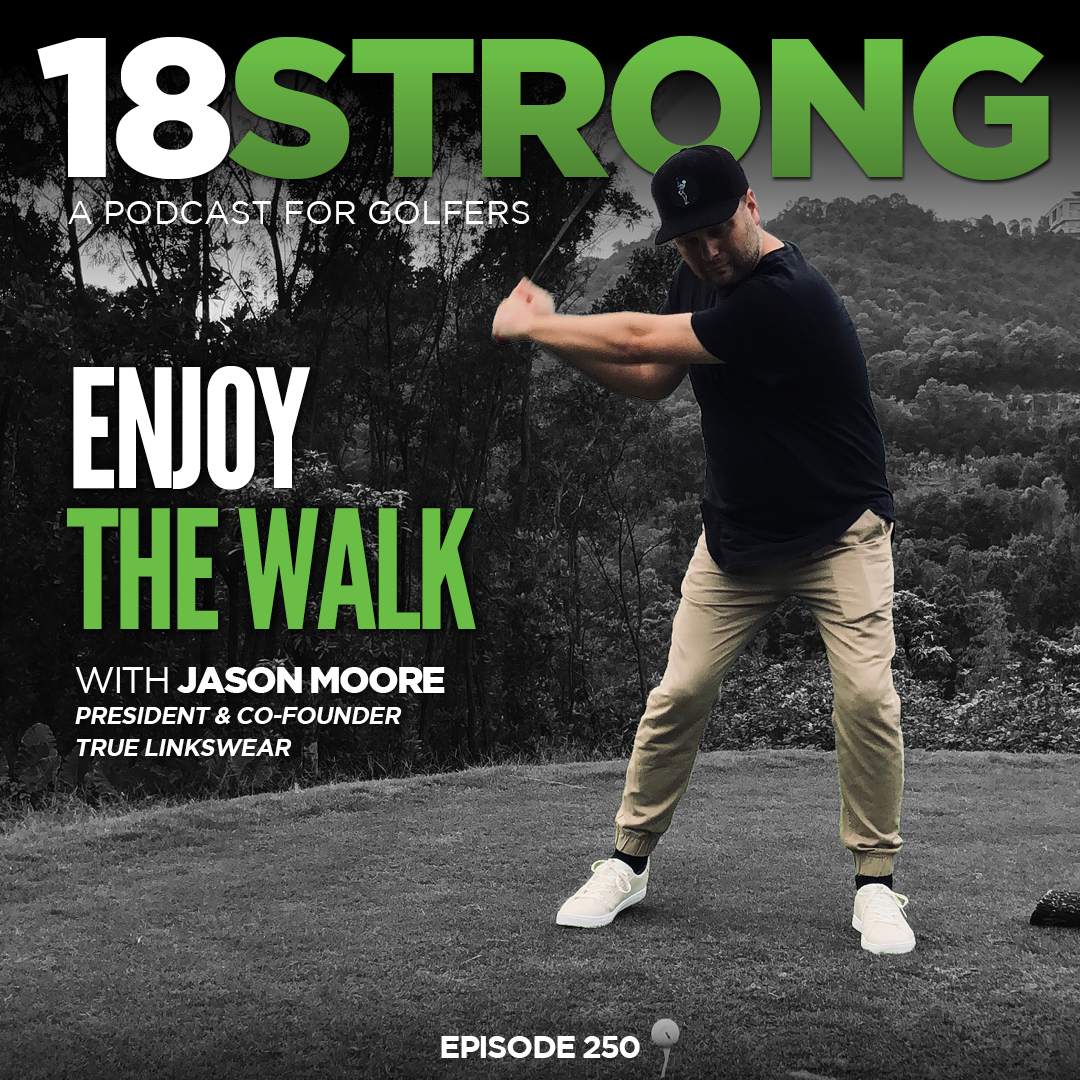 Today I am especially excited to have on our special guest, Jason Moore from TRUE Linkswear.
One of my favorite responsibilities here at the show is finding guests from the world of golf that we know our audience will resonate with.
Whether that be a golfer, coach, fitness professional, or brand, my hope is that in some way it is going to provide you some value when you go to the gym, the golf course, or in your daily life.
Our guest this week, is Jason Moore, president of TRUE Linkswear and one of the co-founders of the company along with his PGA pro brother Ryan Moore. Since founding TRUE 10 years ago after realizing there was something was missing in golf wear, Jason and the team at TRUE have seen more and more golfers "enjoying the walk" as their brand and movement has taken off.


Jason Moore's Background
Grew up in Tacoma, WA
He and his brother Ryan Moore (PGA TOUR) grew up learning to play golf at their dad's driving range.
Played golf in high school
Moved to Australia for school after deciding not to pursue competitive golf.
Caddied for his brother Ryan on the PGA Tour for several years before they decided to start a revolutionary new shoe brand, TRUE LINKSWEAR
Highlights from this Episode
What his background in golf looked like, including practicing at his father's driving range, and how his love/hate burnout relationship with the game coupled with seeing his brothers passion for the game as he caddied for him, carved his path and led him to the beginnings of True Linkswear.
How he and his brother went from having no background in making golf wear, let alone shoes, to making the first (self-proclaimed "horrible") designs and learning how to make the innovative shoes that have changed both the game and the market.
What the different features (zero-drop, wider toe box, etc.) do and what they mean in improving your golf game, and where the phrase "enjoying the walk" comes from.
What trials and tribulations they saw over the last decade of growth and how through their initial exponential growth, they lost a sense of self in the True brand, and have done a coming home with their initial mission. He also dives into what defines a Truelinks wear golfer and what that community looks like.
Parting Questions:
Caddy Shack or Happy Gilmore?
Caddy Shack
What's you're walk-up song to the first tee?
The Shins but after that, it's 90's hip hop
If you could play 18 holes of golf with anyone, who would it be and where would you play?
David McLay Kidd at Gamble Sands
Any last piece of advice for the 18Strong audience?
Staying true to yourself and doing whatever you do with passion and conviction.
Where to Find TRUE Linkswear and Jason Moore: