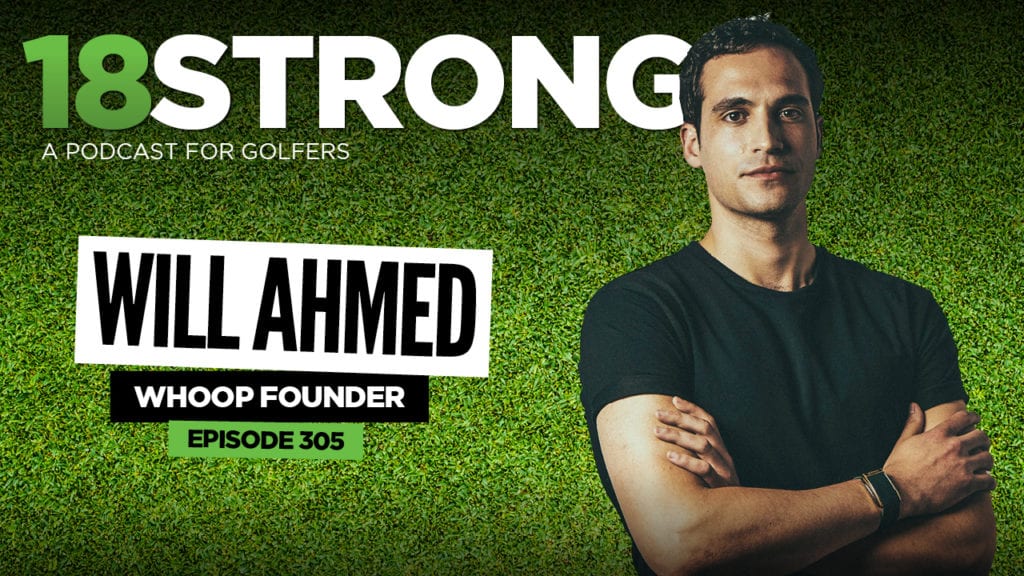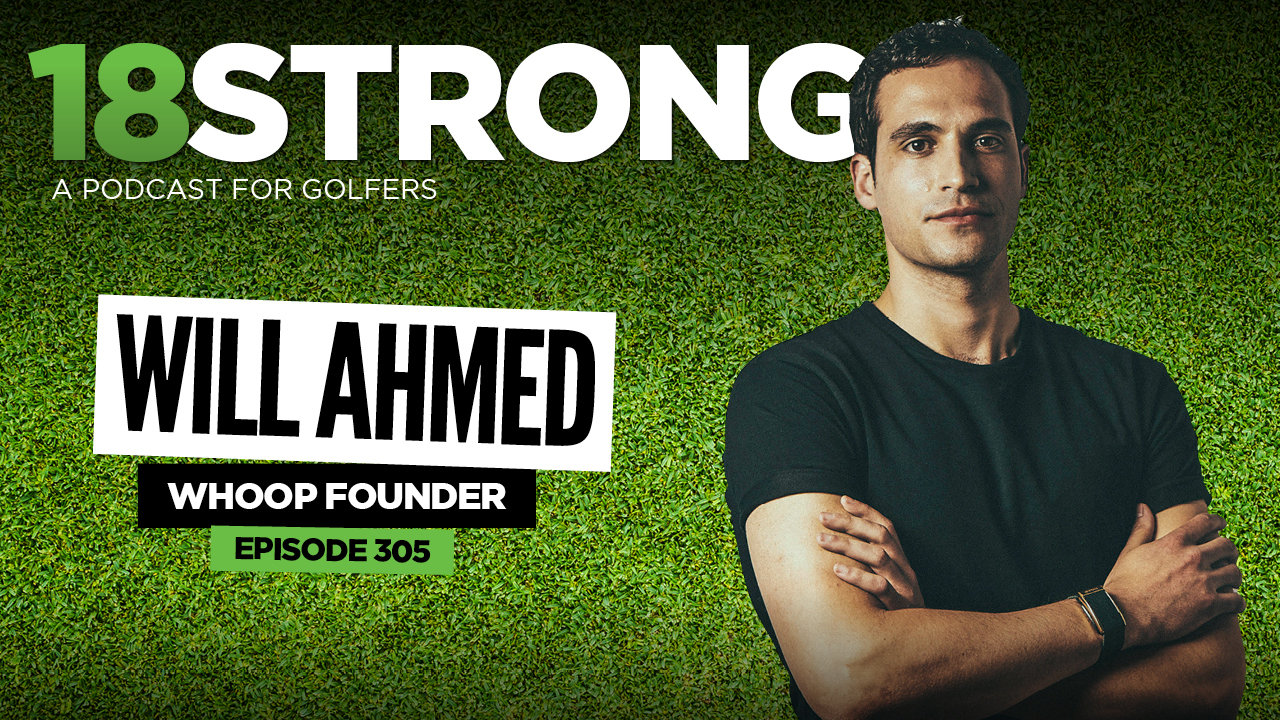 This week our guest is Will Ahmed, the founder of WHOOP. If you haven't heard of WHOOP, just watch any PGA Tour event and you'll see just about every tour pro with this simple looking strap around their wrist.
"What is it?" you ask?
Well, I hate to call it a fitness tracker because it is so much more than that as you will hear about in this episode, but it's basically a wearable fitness/recovery monitor that has exploded across the industry in just about every sport and fitness platform, and especially on the PGA Tour.
In this episode, we dig into Will's background, the inception of the WHOOP strap, and how this deceptively simple-looking product is changing the landscape of fitness and shining a light on the importance of RECOVERY for populations beyond professional sports.
Think of this as your Golfers Guide to WHOOP.
Will's Ahmed's Background
Will Ahmed is the Founder and CEO of WHOOP, which has developed next-generation wearable technology for optimizing human performance.
WHOOP today works with everyone from professional athletes to fitness enthusiasts to executives. Ahmed has raised nearly $100 million from top investors and has an active advisory board that consists of some of the world's most notable cardiologists, technologists, and designers. He wrote "The Feedback Tool: Measuring Fitness, Intensity, and Recovery," which sparked the underlying physiology and engineering for his work today.
Ahmed was named a 2011 Harvard College Scholar for finishing in the top 10% of his class and a CSA Scholar Athlete; he captained the Harvard Men's Varsity Squash Team.
He was also recently named to Forbes 30 Under 30 and Boston Business Journal 40 Under 40.
Highlights from this Episode
The background on WHOOP and how it has changed from inception at the Harvard Innovation Lab to the phenomenon it is today. He also talks about why he was initially so focused on working with professional athletes and how that helped spark the success that it is today.
What differentiates WHOOP from other fitness and health trackers and what it measures that makes it your personal "24/7 life coach." He also talks about how they measure and collect your respiratory rate which in turn helped Nick Watney catch his COVID diagnosis early and quarantine to not infect others on the PGA Tour.
Will breaks down HRV (Heart Rate Variability), the history of its use as a measurable stat used from Olympians to the CIA, and why it became a main focus and part of the WHOOP system.
What they have found the effects of food and alcohol can have on your recovery and sleep and tips on how to best mitigate the negative effects and optimize your sleep.
Will explains where the name "WHOOP" originated.
Parting Questions:
Caddyshack or Happy Gilmore?
Happy Gilmore
What is your walk-up song to the first teebox of the Masters? Mozart
If you could play anywhere in the world with any 3 people, who would it be and where would you play?  Tiger Woods, Michael Jordan, and Barrack Obama at Augusta
Any Book Recommendations? Phil Knight's "Shoe Dog: A Memoir by the Creator of Nike"
Find out more about Will Ahmed and WHOOP at:
Episode Sponsor
LINKSOUL: For your 20% discount on LINKSOUL gear, go to 18strong.com/linksoul or click the logo below.