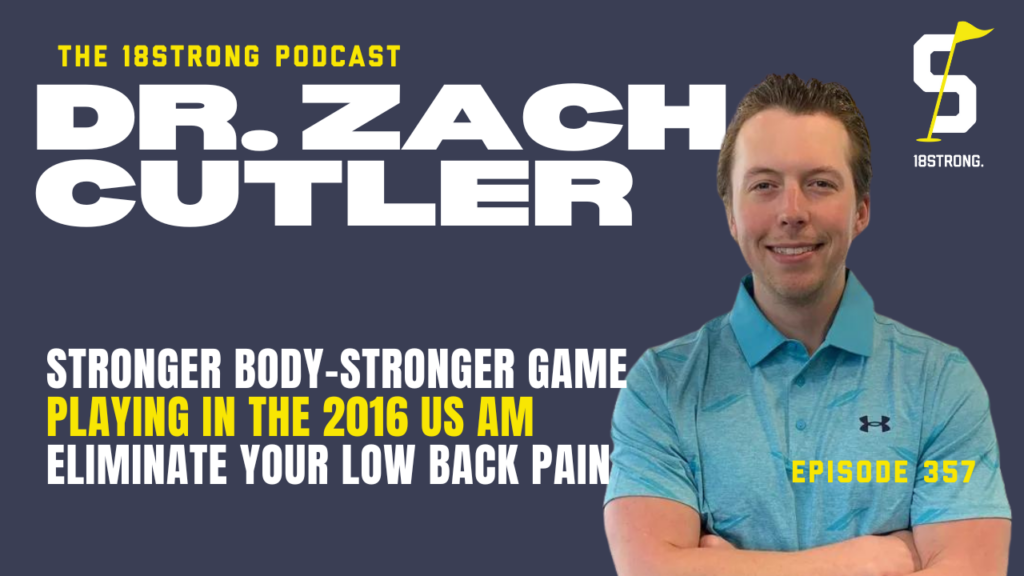 Guest: Dr. Zac Cutler (Sports Performance Chiropracter, FGLC Performance)
Host: Jeff Pelizzaro
Episode Number: 357
Podcast: The 18STRONG Podcast
Partners: Linksoul, 1stPhorm
---
Summary
Imagine having the secret to improving your golf game right at your fingertips. The key could be as simple as understanding your body mechanics better. That's right, we've got Dr Zach Cutler, the lead chiropractor at FGL Performance, spilling the beans on how body mechanics can be a game-changer for your golfing skills. Dr Zach will talk about his thrilling experience at the 2016 US Amateur and how his golf background is instrumental in assisting his patients.
Fancy knowing more? We'll walk you through the world of sports chiropractic and its impact on a golfer's performance with the experts from the Family Golf and Learning Center. They cater to different age groups, building strength for kids, considering past medical history for adults, and helping everyone step up their game. We'll shine a light on common golf-related injuries, specifically low back and SI joint issues, the importance of core stabilization, and breathing techniques to prevent these problems. You'll also get to hear about the role of T-spine and hips in back pain, and tips to improve swing speed and distance.
If you think that's all, well, we've got more. We'll be sharing our personal experiences, discussing the mental aspect of golf and how it influences other life areas, not to mention, announcing our partnership with First Form, a nutritional company committed to helping customers achieve real results. Hear the stories of overspeed training, postural exercises, and the challenges of finding time to practice and train. Lastly, a professional golfer will share his best round on the course, his favorite golf movie, book, and his dream foursome. So, put your golf caps on and let's head on to this enlightening journey. Tune in and get ready to swing your way to success!
---
Main Topics
(00:03) Improve Golf Game Through Body Mechanics
Dr Zach Cutler shares his golf background and how he helps patients improve their game through body care.
(10:01) Chiropractic for Golfers at Learning Center
Sports chiropractic improves golf game by incorporating physical health and wellness for kids and adults at Family Golf and Learning Center.
(23:45) Golf and Fitness
Chiropractor and physical therapist discuss combining manual therapy and exercise for golfers, and addressing posture..
(31:28) SI Joint Dysfunction and Golf Core Strength
Nature's injuries in golfers' low back and SI joint, core stabilization, breathing techniques, T-spine and hip involvement, and overspeed training for swing speed.
(39:55) Golf Training and Personal Experiences
Over speed training in golf can improve performance by understanding body movements, but finding time to practice can be challenging for busy professionals.
(47:58) Memorable Rounds and Golf Dreams
A professional golfer shares his best round, mental game, favorite movie and book, dream foursome, and advice.
---
Follow Dr. Zach Cutler
---
Episode Partners: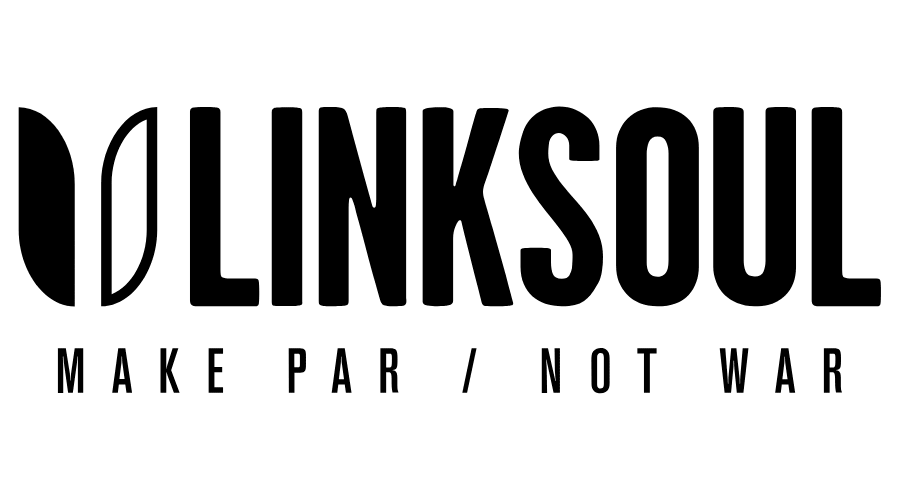 LINKSOUL: For your 20% discount on LINKSOUL gear, go to 18strong.com/linksoul or click the logo above.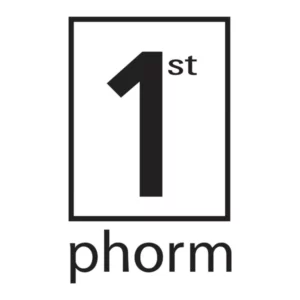 1st Phorm: Try any of the 1st Phorm products with FREE SHIPPING, go to 1stphorm.com/18strong.com (By using this link, you will be entered into our Monthly 1st Phorm Giveaway!)
---
More Cool Stuff to Check Out:
To continue the conversation and ask any questions you may have, head over to the 18STRONG Movement group on Facebook.
18STRONG Pro Shop (Get your 18STRONG gear!)
18STRONG Resources (All of the cool stuff we recommend: products, books, golf stuff, etc – and discount codes for the 18STRONG Crew)
Want the full episode transcript? (click the "+" 👉🏻)
0:00:03 – Jeff Pelizzaro
The 18STRONG Podcast, episode Number 357, with Dr Zach Cutler from FGL Performance.
What's up, guys?
0:00:36 – Jeff Pelizzaro
This week, we are in studio with Dr Zach Cutler from FGL Performance. Dr Zach is the lead chiropractor. He's a sports performance chiropractor over at a really cool facility here in St Louis, missouri called Family Golf and Learning Center, or FGLC for short. He's the head of FGL Performance. Dr Zach also played very high level golf playing Division 1 at Valparaiso. He made it into the 2016 US Amateur, and so he utilizes his background in golf to work with his patients, specifically golfers just like you, to help them move better, help them improve their game through their body. So in this episode, we talk exactly about that how you can improve your game by working on your body, because it's the only thing that you use on every single shot. So today we talk with Dr Zach about building speed, gaining mobility and really ultimately swinging the club better for a longer period of time. You have to control your body for 18 holes, 36 holes or even longer, and he helps us figure out how we can do that better. So we're going to do that right after this.
Our partners over at Linksoul have been providing us with the best apparel for both on the course and off the course, from polos to t-shirts like the one I have on right now. Everything that they have is meant to be worn from the golf course to wherever you're going next, whether that be casual, whether that be to the beach, there's all different options over there. So go to 18strong.com slash Linksoul. You'll get 20% off of anything in your cart over on Linksoul's website. So again, 18strong.com, slash Linksoul for our favorite brand of apparel, for anything on the golf course and off. Now let's get to this week's interview, dr Zach Cutler. Welcome to the 18strong podcast.
0:02:24 – Dr. Zach Cutler
I appreciate it. Thanks for having me.
0:02:26 – Jeff Pelizzaro
Yeah, for sure. So this has been a little bit of a long time coming. We met a few weeks or months ago and you're doing some really cool things over at Family Golf and Learning Center that we'll get to talking about. But let's talk a little bit about your background in just golf athletics. I know you grew up playing a lot of hockey. Did you play more hockey or more golf when you were growing up?
0:02:46 – Dr. Zach Cutler
Growing up it was more hockey. My dad, most of my family, is Canadian. Hockey growing up was a sport and same with my brother, so played hockey for the most part of the childhood and then gradually golf into it and over at Wing Haven Country Club, right over here.
0:03:03 – Jeff Pelizzaro
What level of hockey did you end up playing Like? How late did you play through high school?
0:03:07 – Dr. Zach Cutler
Yeah, so I played until sophomore year of high school and it was a central states team through St Louis Selects. They're called a kind of transition into car show AAA now, and so it wasn't quite at that AAA level but just in between that double AAA level. So I met a lot of good people through that program, but also a lot of those players were golfers as well so it was a good mesh.
0:03:33 – Jeff Pelizzaro
Gotcha. So your golf career then started just playing with your brothers, your dad, and just kind of grew from there.
0:03:41 – Dr. Zach Cutler
Yeah, so golf grew up. My grandparents lived in Branson and so they were members of the course down there. So my brother and I we would go out on their golf car playing holes after in the evening and learning golf that way and my grandpa was a huge part of giving me into golf and really just kind of grew from there. You know, every time we're down there playing, and then gradually transition to junior golf programs and then to some local events. And you know, just led to one thing another.
0:04:14 – Jeff Pelizzaro
So then played in high school and then ended up going to Valparaiso and playing Division 1?
0:04:18 – Dr. Zach Cutler
Yes, so with high school Timberland High School, over in Winsville, and from there in 2013 we won the state championship. So that was a great experience with the guys. And then from there I committed to Valpo, played four years of small D1 school in Northwest Indiana up there, and that was a great experience. You know, I had a small win my freshman year you know some good golfers Division 1 program up there. And then, yeah, 2016 was able to come back down here at Old Hickory golf course and qualified for the US Amateur that summer and kind of a crazy ride to get there through that qualifier, but it was fun. And then later, I think it was July or August, and it was the US Am and just a good experience for sure.
0:05:17 – Jeff Pelizzaro
And that was Oakland Hills.
0:05:19 – Dr. Zach Cutler
Oakland Hills Country Club up in Michigan. So two courses and I think just outside of Detroit, maybe up there, and it was a great layout, great course.
0:05:33 – Jeff Pelizzaro
So what was it like going into that setting? Obviously a very big deal to make it to that setting, that level. Were you nervous? Were you excited? All of the above then how did you end up playing that week?
0:05:46 – Dr. Zach Cutler
Yeah, so I'll kind of start at the qualifier. So first round wasn't too good. It was a 77 and the last round ended up shooting 666 and got into a playoff and three guys and that actually took eight holes. So it was a long second day and I got that second spot and from there I didn't really know what I got myself into. In regards to the US Am like I always try to qualify for that.
Everyone in the area try to qualify for that if you're an Am and then you don't really know until you're there. When you're there, it's really neat how structured and how everything is set up at this US Am. It's so professionally set up and I was nervous when we were there you had the head of the USGA that was there at the time and going through and seeing all these really well known amateurs playing in this event and a couple well known ones I mean Skychefler, colin Morkawa, were in that and some high end names right now in the PGA Tour, which is really cool and it shows that it made it to that level, made it to that tournament, and so the nerves on the first tee were high, for sure, but gradually sunk into it a little bit, didn't play too well, but great experience and it just shows you where your golf game needs to be to play at that level. And that experience has really helped me where I'm at now with my profession and helping golfers now.
0:07:19 – Jeff Pelizzaro
So metal play is how many days is it? Three days in the US Am, and then you make it to match play.
0:07:27 – Dr. Zach Cutler
Two short play days. And then top 64 and I think it was plus one or plus two for the 36 holes. There were two courses, north and south. One was the championship course, the other one was a shorter, tighter course. Out there and I think there was like 17 guys for maybe six spots to get the last few spots for the match play. So it was, I mean, a lot of players. I mean there's 312 players or so that make it and then only 64 go to match play so you know.
But you know, even though not making the match play, it was a great experience for the guys that I played with, but also, you know, guys that were on the putting green, the locker room, all that, so met a lot of people through it as well.
0:08:11 – Jeff Pelizzaro
Who ended up winning that year?
0:08:12 – Dr. Zach Cutler
It was Curtis Luck, so Brad Dahlke came and runner up and then I'm not really sure how Moira Kawa and some other guys did that year, but you know it was some good playing for sure.
0:08:27 – Jeff Pelizzaro
So you mentioned that. You know that experience and just playing collegiate level golf has really kind of helped shape your career. What made you decide to go into the chiropractic school you went here at Logan.
0:08:39 – Dr. Zach Cutler
Yeah, right.
0:08:41 – Jeff Pelizzaro
And did you always know that you wanted to kind of get in the medical world, or is that something that just kind of gradually, you know you worked out through the years in college?
0:08:50 – Dr. Zach Cutler
So I'll kind of start off. In high school I was definitely driven in regards to the golf aspect well, golf and hockey, but gradually just into golf and so I was very focused. I really wanted to take that as far as possible. As I was in college playing both golf and the academic side, I realized I really enjoyed the body biomechanics. I want to help people and I felt like and I wanted to work with athletes as well and I felt like, originally, physical therapy was the way to go.
Nowadays we're becoming very similar PTs and chiropractors and but the entry into schooling is a little different. So I was actually originally taking classes to go into PT school and try to get into those and transition where I met a few guys that actually were in here down in St Louis that then go into Logan and I'm like you know what, it's close to home. I shadowed some physical therapists, some chiropractors. I love both professions and just thought you know this is the route you know to go, being close to home here at Logan, and I'm glad I went that route for sure.
0:10:00 – Jeff Pelizzaro
That's awesome. I was expecting you to kind of say that maybe you had an injury that you know like that's a traditional physical therapist story.
0:10:07 – Dr. Zach Cutler
I had an injury.
0:10:08 – Jeff Pelizzaro
I went to rehab. I saw what they did there. I thought it was kind of cool and I want to work with athletes. But you know, to have that athletic background and wanting to go into that, seems to make.
0:10:19 – Dr. Zach Cutler
I mean perfect sense, yeah, really not a whole lot of injuries growing up. And that's the thing where you know the patients golfers I help with right now and not just golfers, some other athletes as well the routes and my experience that I've been through to kind of get away from those injuries, and along with just nutrition as well, along with the training, along with the treatment and management, injury management and it's been really helpful for myself and I'm trying to help people as well with that.
0:10:50 – Jeff Pelizzaro
So you work at one of the coolest places here in St Louis Family Golf and Learning Center. So first, just for people that are listening, we had Adam Betts on the show a long time ago, really right when Family Golf and Learning Center was getting ready to be opened up. But tell us about you know what's going on over there, what the place is, because I think that you know when you hear that name you don't really know what it is, but it really is like a premier spot for golf in St Louis.
0:11:20 – Dr. Zach Cutler
So family golf and learning center. It's a great spot. Like you said, it has a par three course, it has two hitting bays, grass hitting bays on the side. It has a double tier range, along with a massive putting and chipping area. Not only that, where I'm inside it has a couple track bands where you can really look at your numbers, look at in and out speed, spin all that and then upstairs you have the fitness center where my office is located, helping with the physical aspect of the golfers game. So at this facility for really the average golfer, trying to get the full spectrum of the teaching pros, the chiropractic, pt, rehab side and trying to engulf the amateur golfer with every aspect that these pro and tour players have, and it's just a perfect facility for that.
0:12:13 – Jeff Pelizzaro
Did you ever go there before it was taken over and redone and everything?
0:12:18 – Dr. Zach Cutler
So I've seen pictures. I've never been there, so Adam's done a great thing to this place, so it's a good spot right now.
0:12:27 – Jeff Pelizzaro
Yeah, if you were to see it. I mean, think of kind of your traditional old school driving range two tiers but small little shack and basically just a flat surface driving range.
It does have a nine hole par three course out there. But then Adam the new owner came in and has just done so much tore down the old building, built a new with 10,000 square foot facility. It's just, it's top notch. And every time I go there so my son goes there now my son's 15 years old, him and his cousins and buddies hey, can we go out on a Friday night and go up to family golf? When it's 45 degrees out you can go inside and to the hitting bays or the heated bays.
But it's cool like there's so many kids out there practicing and I think that there's so few places and I think this probably goes for the states in general there's unless you belong to a club, it's hard to like go get real practicing and then to have a facility where you can go practice your short game and then you can go inside to hitting bays and then to take it another level and have somebody like you there where you know you can come and get assessed, you can come and get a training program, you can have doctors at work on you. It's just it's pretty cool to see that. You know it's like the pros have their team, their medical staff, their, and you guys are kind of doing that over there.
0:13:50 – Dr. Zach Cutler
Trying to hit every angle for you know the average golfer that's in the area for sure. So you know it's really neat too with the PGA teaching instructors there and, like you said, the kids, and it's every age and skill of a golfer that's there practicing and they're able to get the instruction side but also able to get their body, their movements assessed and you know, like I said, attack all angles.
0:14:16 – Jeff Pelizzaro
So I'd like to maybe break out into kind of two different groups, because you know we're talking about some of the kids and then I think that a big demographic of our audience is, you know, guys like me I won't throw you in the old man bus, you know, 27 years old, but you know us guys that are in our 40, 35, 40, 45 and beyond. We have our own issues that I think we'll probably talk even a little more extensively on. But curious, when you're working with the kids, you know, because typically you think of chiropractors, you think you know a guy that has back pain goes to a chiropractor, right? Well, you're a chiropractor sports chiropractor that works with golfers, works with a lot of kids. What does that look like when you bring a kid in and what are some of the reasons why? You know somebody that's listening, maybe would want their you know, 14 year old to come see somebody like you, even if maybe they don't have pain or discomfort or things like that.
0:15:10 – Dr. Zach Cutler
Yeah, so you know well, 13, 14, 15 year olds just entering high school. A lot of the golfers I work with they want to. You know they want to hit the ball further nowadays. Definitely that's part of the game now hitting the ball further as they're entering high school. The big aspect is just getting stronger. They're gonna naturally get a little stronger as they get older, but strength is key and for those golfers we work on basic body motions and movements and you know we're not doing a whole lot of weight here but we're gradually stepping it up, progressing forward with strength, and so those game plans are a little bit different than someone that's 35, 40 years plus that has some other past medical history going on. So, like you said, these golfers that are younger usually don't have a whole lot of past medical history there and there trying to hit the ball further, get a little stronger and improve speed, power, strength, time, speed. So working on strength, working on speed, you're gonna improve power and that's the primary focus for those golfers and we're already seeing, you know, huge improvement for the golfers I work with right now.
So kind of veering into the 35, 40 year old plus golfers that I work with all skill levels. That's where past medical history takes a little bit of a bigger play into the picture. So with the start of every session we go through past medical history and figure out, you know, any limitations before we go through the assessment. And that's huge for the treatment side but that's also huge for developing the program and personalized program. And then I can lead into a little bit the assessment. So with the assessment I look at mobility, I look at stability, I look at power and then I also take a look at their swing as well. So those four components we combine with these golfers goals to create a personalized program. So most of the goals are hitting the ball further and pain-free golf. Those are the biggest ones. But some people want to improve this mobility and we kind of veer that program towards what they want. So in regards to golfers, with the assessment we figure out mobility limitations, where what is moving well with the body, what's not moving well, and that will also be able to tell us what are the stable parts of the body as well.
Power assessment we'll do a warm-up, we'll look at upper body power, core power and lower body power. A lot of times you can kind of with doing this with a lot of people. You can tell right off the bat in regards if we need to improve different areas of power. The last component is the swing aspect. So we'll look at some swing speed, but we'll also look at how the movement of their swing looks. So I can compare it to the assessment and like okay, so for instance, they don't have external rotation of their right shoulder for right hand to golfer. If we look at their swing, they're bringing the club back here. They have no external rotation. They're gonna be very laid off low, maybe come from the inside out and little aspects like that really correlate and it all makes sense and describing this to the golfer afterwards and they understand where I'm coming from, what we're seeing in the assessment and what the clear picture of the game plan is moving forward.
0:18:29 – Jeff Pelizzaro
That's awesome when you bring them in and you're looking at those things and, speaking from my own personal experience, it's really cool when you can kind of show them like, hey, here's what we see on your physical screen and maybe even before you do any kind of a swing assessment or anything like, here's what we're seeing Now, let's just see how that plays out a little bit later, if it does at all, and then, like you just start to see like these light bulbs turn on in their head. Are there any kind of like low hanging fruit or low hanging fruit or like really common things that you tend to see in that demographic? Are there certain parts of the body that you kind of have seen Like, yeah, there's a lot of patterns here.
0:19:08 – Dr. Zach Cutler
Definitely so. If someone comes in, for instance, with SI joint dysfunction or SI joint pain, a lot of times, most of the time, early extension is a big aspect of the SI joints so they're not able to fully turn their pelvis. A lot of times they try to stand up or really extend their golf swing. So early extension is huge. So pelvic rotation is part of the assessment that I see probably failed the most and I don't like the word fail. It's a limitation that we can improve. It's not going to be a fail all the time. We're there to improve it and have the body move the most efficient as possible for the golfer. So I would say hip mobility.
I primarily look at internal rotation. Just with, for instance, a right hand golfer, the backswing right hip internal follow through, you're posting up on that left side. So internal rotation is huge. I find limitation with a lot of people with internal rotation. That could be so with the assessment, two different types. So, for instance, if we're looking at lower quarter rotation, which is internal rotation of the hips, if someone's not able to perform that motion, I actually check passively as well to make sure if there's a true limitation in that motion.
0:20:23 – Jeff Pelizzaro
So for instance Can you explain that a little bit, what that means? Passively versus.
0:20:28 – Dr. Zach Cutler
Versus active. So active is with the lower quarter rotation, the patient. I'm not doing anything. The patient will actively try to rotate their hip into internal rotation and there's a specific movement for that with the assessment. So they're actively moving their muscles, contracting their muscles to get in that motion. So I assess where they're able to go with that degree wise and then on the table, my chiropractic table, I check passively so that the patient's not moving their leg at all.
I'm passively moving their leg into that internal rotation and I compare if it's the same or if it's different. So for instance, if the golfer actively say, goes you know 40 degrees of internal rotation and I'm able to passly go into 60 degrees, then we know they don't necessarily have a limitation. They have a mind-body connection limitation where I love those, where you know, do specific movements, golfers really able to get into those motion right off the bat, great. And then, for instance, stops, a case where if it's 40 degrees of internal rotation, passively only able to get to 40, they have a true limitation and most of the time it's muscular related, but sometimes it could be osteology and the bone where you know it's gonna be a little bit tougher to get that internal rotation. Just wanna go into that a little bit.
0:21:47 – Jeff Pelizzaro
So, yeah, yeah, I think that's really important to distinguish is the fact that you can actually have the range of motion in your body, but you're not executing it in your activity that you're doing right. So, in your golf swing. So like you physically can do it. So if Dr Zach has you laying on the table and he's able to rotate your leg to 60 degrees, but in your swing you're only rotating your pelvis or your hip to that short or 40 degrees you're like hey you have it, we just don't know how to turn it on yet.
So then let's distinguish between what you would do in a situation like that. So in one situation you've got somebody. They're just stuck Like right. They don't have that full range of motion, they're at 40 degrees, they're stuck, but we want to get them to 50, 60, whatever it might be. What does it look like for that patient or client versus somebody that you're like? No, you got it. We just need to kind of figure out how to make you use it, definitely so, the two different avenues.
0:22:47 – Dr. Zach Cutler
So in regards to the treatment side for a golfer that is truly limited in that internal rotation, this can be any range of motion shoulder mobility, it could be other aspects or parts of the body as well, but just, for instance, with the hip, I would do more soft tissue therapy. I would really work on the muscles and the tissue in that region to help them improve and loosen up that region. And with that, though, I would add in specific movements to help engage and move into that internal rotation, to add into it For golfers that just have a mind-body connection limitation, where they can get in that motion but they're not used to really getting in that full range of motion. That's where really just specific exercises and movements can help them get there. So that's where I say it's a little bit better when people have that range of motion but aren't fully utilizing it. We can get them in there pretty quickly.
0:23:44 – Jeff Pelizzaro
Right, and that's where. So there's always this talk about golf and fitness and where do the exercises come in and how much should be golf-ish and how much should not be. But I think this is the exact specific point where being able to identify, like, the reason we're doing this exercise, the reason we're going into this motion, is not just because we want to make it look like a golf swing, it's because we're trying to get your body to be able to feel this position or move in this position Exactly, but knowing that you have that motion like, okay, we can do this. It's not just let's grab a cable and let's start rotating, because I'm a golf fitness guy and that's what we do. We just rotate, right.
0:24:25 – Dr. Zach Cutler
Yeah.
0:24:27 – Jeff Pelizzaro
So I would think that the other individual that has the limited hip or they have the actual physical limitation. This, to me, would be where, like your expertise, really makes such a big difference for some of these people.
0:24:43 – Dr. Zach Cutler
Yes, definitely so. Just knowing the anatomy in that region as well, and a few other soft tissue techniques play well in these cases for sure, and this is again, it's in combination of the exercise portion as well. So that's where I like to utilize both chiropractic care, soft tissue therapy past modality and these techniques. There's a few techniques I can name, but all of them are trying to. They have the same goal in mind. So, yeah, so.
0:25:15 – Jeff Pelizzaro
How do we so? First of all, you know when people think chiropractor or at least that's changing now as far as, like they used to think chiropractor oh, crack your neck, snap your back and move on. Come back next week right. So do you do much of the how would you describe it to the layperson? Subluxation, or.
0:25:38 – Dr. Zach Cutler
Manual adjustment, manual therapy or manual manipulation, so adjustment would be easy term. So for instance, for a golfer, if we're doing an assessment T-spine rotation so thoracic spine rotation we're looking for at least past 45 degrees bilaterally. If someone's coming in and they have no past medical history of the thoracic spine, everything's green light, no red flags, and they're limited in T-spine rotation. Well, that's where I'll combine my chiropractic care knowledge, chiropractic knowledge along with exercise to help improve that. So we would adjust T-spine, we would go in and do a short little assessment of chiropractic wise, but our goal is to help gain a little bit more motion in those joints. So the spines made up of many different joints that could connect bone to bone, basically with the disc in there, and if we can create more motion in those joints along with these exercises, it's going to have the optimal outcome and benefit for the golfer.
0:26:36 – Jeff Pelizzaro
And that's the key right.
It is creating motion but then backing up, backing up and fortifying it with your ability to strengthen, and I think that that's where you know there's.
It's great we have a chiro and a PT in the same room together and we do get along right and people think that natural enemies.
But I think that that's kind of initially where some of the differences occurred, where, like, the PT's were always kind of the exercise rehab.
You guys were always a lot more of the manual therapy and the adjustments. And now what I'm seeing is there a lot more crossover, not so much as far as the adjustments from the physical therapy side and again, I've been out of the clinical world for a while but it's cool to go to these continuing education courses and meet so many different chiro's and PT's that have such similar ways of thinking and going through the same you know, education to really learn how the body's working and you know just seeing what you're doing with the combination of the manual therapy and being able to first of all relieve ailments but then, you know, really kind of utilize those skills and then back it up and work on strengthening and training and doing those things. So I assume a lot of your clients patients will you know, go home with some sort of homework or exercises or posture drills, or you know what are some of the biggest things that you're constantly working on, and maybe for the kids and for the adults.
0:28:02 – Dr. Zach Cutler
Well, number one for sure. Nowadays, everyone looking down at their phone anterior head carriage, rolled shoulders forward or anterior, and so a lot of postural exercises. So it'll be chin retractions, it'll be working on the rhomboids or the posterior muscles to help with those with the posture. So and I see that across the board for sure, and a lot of kids in school now too, sitting down hunched over I need to do a better job, I think everyone everyone does.
And that's where simple movements like this that I give golfers, patients and just getting on them daily will really help in the long run.
0:28:43 – Jeff Pelizzaro
So the consistency is so important. Definitely. I want to take just a second to thank our new partner, which I'm really excited to announce is 1st Phorm. 1st Phorm is a company that is here in St Louis, based in St Louis. It's a nutritional company that is doing incredible things in the world of nutrition and one of the reasons that we decided to partner with 1st Phorm is obviously we're very impressed with their dedication to their products and the quality of their products. But really it's the dedication to them and them helping their customers get real results Aside from just the products.
We got a chance to go and actually visit the facility again here in St Louis and really walk the halls of the corporate offices, but we got to see the manufacturing plan or the warehouse. And it's not just a place where they're packaging supplements and shipping them out. It's a culture, it's a community and you can see that amongst the employees. You can see that their culture and their core values that are not just pieces of art on their wall. They're actually living them there and they're helping to expand those into the community and really that's why we partnered with 1st Phorm. Obviously, their products are incredible. Otherwise we wouldn't suggest them either. We use them on a regular basis, so you're going to be hearing a lot more about their products and what they can do for your fitness, what they can do for your golf game. The protein powders, the multivitamins, the protein sticks, the hydration packets All of those products we're going to highlight in future episodes.
But we just wanted to really celebrate our new partnership with 1st Phorm. You can go to their website, firstformcom forward slash 18STRONG, and we're going to be doing a giveaway every single month with anybody that buys through that link. You can go to FirstFormcom that's P-H-O-R-M dot com. Forward slash 18STRONG. That'll take you directly to their website and you can check their whole suite of products, including some of their fitness apparel and anything that's purchased over there. You're going to be enrolled into our list for our giveaway. Let's talk a little back pain, because obviously chiropractic and back pain kind of go hand in hand. What do you see, especially with the golfers, as some of the biggest reasons why golfers tend to have back pain?
0:31:01 – Dr. Zach Cutler
Yeah, so two components. So in regards to putting the T in the ground, in regards to looking at putts, the lumbar spines and the flexion are, I guess, tucked underneath where you're putting a little bit more pressure on the disc. That's where you know you could have some disc bowls, potentially disherniation later on, and I see that with a good amount of golfers. Also, though, the second aspect would be the rotational aspect. So usually the trail SI in the low back, that bone back there for right hand to golfer, where you're pinching it off through your swing, we see a lot of SI joint dysfunction. So there's different parts though. So especially for SI joint, there's hypo mobile and hyper mobile. So you got to kind of figure out which one's what and then it would lead down different path for treatment. So you see, you know, looking at different parts of the spine, I would say a lot of times it's more low back as opposed to just mid back and cervical spine discomfort with golfers. A lot of times it has to do with core.
Stabilization is huge. I know a lot of people think when I say that they're like, oh, the core is up here, not back there. If you're able to really strengthen this region and I'm not talking about crunches all the time, isometric work where you're in the neutral position, but still strengthening that core. That's really going to help the whole torso and help that low back. So isometric dead bugs, bird, dogs and people ask as well. They're very simple at first, but there's many ways to improve and make it a lot tougher. And then breathing is a big aspect of it as well. So you want to breathe through the stomach as opposed to just breathing right through the chest. You want to make sure you're expanding throughout the whole region here, not sucking in like a six pack. You want to actually expand out and really brace that region. So just veering off that, I would say isometric core exercises are huge for golfers with low back pain.
0:33:04 – Jeff Pelizzaro
Going to the breathing a little bit, because that's become something that I've really gotten fascinated with as far as how that can impact your bracing. It can actually impact almost like decompressing the spine a little bit, if done right. What are ways that you have people incorporate the breathing into maybe your training programs and what are some of the other benefits? Or how does it actually work to help brace the back as well as kind of decompress?
0:33:32 – Dr. Zach Cutler
Yeah, so it's called intraabdominal pressure. And when, for instance, someone's in a dead bug position where they're on their back legs up and they're just bringing one leg out, one arm out, we really want to focus on the belly, breathing outward, so almost pretend this is a cylinder instead of trying to suck in like a six pack.
You actually want to feel like you're expanding out and bracing the whole region. So a lot of times when you're during impact of the golf swing, the pelvis slowly tilts underneath itself and the posterior tilt. Having that brace in there is super important to help support that spine during impact and throughout the golf swing.
0:34:10 – Jeff Pelizzaro
So are you trying to hold that pressure in there as you're swinging through?
0:34:16 – Dr. Zach Cutler
Yeah, so usually the motions in regards to we do some kettlebell work, we do some med ball work, obviously the dead bugs and the isometric core incorporating that intraabdominal pressure is huge and we see huge relief and really not just from low back, si joint dysfunction, you know, and overall this could be for the golfer but this is for really any athlete in any sport. Rotational sports huge.
0:34:48 – Jeff Pelizzaro
So what about? Something that I found is the fact that you know we a lot of people will present with back pain and maybe they even have something on an MRI where you know you see some sort of disc herniation or something.
But when you really dig a little deeper, it's not necessarily the, it's the result but, it's maybe not the root cause and it might be coming from other parts of the body that, for one reason or another, where are some of the bigger pieces that you found? Like Greg Rose from TPI always says, like your low back is like the big brother, like other things are working, so the big brother takes on the load, and so you're ending up loading your back in funky ways in your golf swing and your workouts because you know other things aren't doing their job.
0:35:33 – Dr. Zach Cutler
Exactly so. The low back definitely takes the brunt of the force in regards to so if someone, a golfer, is not able to fully rotate in their T-spine, if someone has limited hip mobility, a lot of times the area it's that low back that's trying to take that and counteract that force and take the brunt of that force. If we improve areas above and below, that usually helps improve that motion and improve that discomfort in that low back. And that's not only just low back, that's lower extremity as well, upper extremity, so, for instance, the legs. If you have some knee pain, okay, let's take a look at the foot, let's take a look at the hip, not just that source.
0:36:09 – Jeff Pelizzaro
So yeah, yeah, kind of looking at the whole picture not just one or the other.
0:36:14 – Dr. Zach Cutler
And that kind of leads into why I look at the swing as well. After the assessment. I want to get a picture of how they're actively swinging the golf club, as opposed to just doing a simple move.
0:36:28 – Jeff Pelizzaro
So I think you mentioned earlier like one of the biggest things that most of us want is more distance right, and distance comes from some more speed. What are ways that you are helping some of the golfers get more speed in their golf swing? Obviously there's tools like the Super Speed Club, the stack system and just the overspeed training devices, which can be very, very beneficial.
But from more the body perspective, your expertise perspective, what are some of the things that people can do and again that population of guys like me 45, 50, where you kind of expect like, hey, my swing speed is going to go down, but you need to get off the tee box. You're like man.
0:37:09 – Dr. Zach Cutler
I used to be able to swing faster. Hit it further.
So exactly so when you're getting a 50-year-old, 50-years-old and plus more past medical history tends to come about. So when we're trying to improve different areas, you have to take in consideration Instead of you might not be able to do the standard motion that will help improve this aspect, you might have to compensate and veer around it to help and not lead towards that past medical history. So, for instance, with speed, a lot of band work and, like I said, I focus on the upper body, core and lower body for speed. So a lot of band work for upper body, if you want to do pushes and pulls or presses and pulls work in both sides. And then with core, I like to do a lot of banded isolation or oscillation movements where you're really engaging that core and trying to keep the body stable while moving as fast as possible. It's a very minimal motion that is actually well done by a lot of golfers I work with, even with past medical history, since we're not really working the joint, it's more of just strictly core speed.
There's many others you incorporate into your program, but I would say the biggest thing for myself and working with a lot of members that are 50-years-old and plus, it's that past medical history aspect. So it's very easy coming someone in where they don't have any hit history with shoulder injury, hip injury, back and we can go right into the motions. I want, as opposed to if we have knee replacements, hip replacements, maybe some back, maybe there's hardware in the spine fusion, so you're going to have to veer around that to still try to accomplish that same goal.
0:38:55 – Jeff Pelizzaro
Do you can sway any of those people from any of the overspeed training devices or just kind of teach them how to maybe minimize what their issue or injury might impact?
0:39:09 – Dr. Zach Cutler
Yeah. So in regards to, for instance, a gentleman with some hardware, lower lumbar spine, where we want to have a little bit more rotation in the spine, the hardware leads into more of the T-spine where rotation is going to be a factor. So we're trying to improve we're not going to improve T-spine rotation because there's hardware right in there and we're not trying to affect anything with that. So we're going to look at different areas where we'll work out maybe a little bit more shoulder mobility, a little bit more lat flexibility to get more depth in the backswing, maybe a little bit more internal rotation to that right hip for the right hand golfer. So we're looking at we can actually compensate a little bit on different areas to improve the same motion or the same goal. And what was the question again?
0:39:58 – Jeff Pelizzaro
Oh, just regarding like over speed training and helping people kind of figure out whether that it's right for them. It's not right for them. I don't know how you feel about it. We approach it. Everybody approaches it a little differently.
0:40:10 – Dr. Zach Cutler
Yeah, I think it depends on the type of golfer as well and their goals as well. I mean there's some people that going through the assessment, everyone moves just a little different length than everyone else and so and it depends on two like past sports they play as well. It might be easier route to get into more of the speed training as opposed to someone that hasn't really been involved with any sort of power or speed work before. So it might be an easier transition for some people. It might be a little slower from other people and we kind of see how the body really incorporates around that.
0:40:46 – Jeff Pelizzaro
So that's a good point. I mean, we've I'm sure you've had different people that you know. Some are like super coordinated athletic, some or not, and you can't do the same things with those people you also made the note about. You know, like, if something is, we know that something stuck, like the T-spine that has hardware and sometimes compensation can be a good thing, right, yes, but knowing where that should come from?
0:41:11 – Dr. Zach Cutler
Definitely exactly. So, of course, if we're limited in T-spine, we want to work on movements for that T-spine because predominantly that motion is rotation in the thoracic spine and, like you said, if there's any hardware in there that leads into these regions and we can't improve that range of motion, there can be good compensation on. Okay, let's, let's take a look at the shoulder, let's take a look at the, the lat, and see if we can get a little more depth in that backswing, not just from the T-spine, let's try to get it up with the shoulders. And that's where it depends on the person. If they had past shoulder history, medical history, then we'll have to take it step by step and see what we can do. So, yeah, All right.
0:41:51 – Jeff Pelizzaro
So how's your game these days? And you've been playing a little more competitive stuff and kind of getting back in the in the game.
0:41:58 – Dr. Zach Cutler
And so you know I'm playing college and then went to Logan University for almost four years, three and a half years, and so played here and there a little bit more not as hectic, you know, not not qualifying all this stuff. So more for fun golf and getting back into it now. Currently, metropolitan Golf Association and Missouri Golf Association hold a lot of great events in the area, in the metro area, along with the whole state of Missouri. Thank you, yeah, getting back into it, sitting at a 0.3 right now.
So, you know, trying to get back a little bit better. But you know I'm pleased, you know, and that's for two the golf side of it as well, then the golf experience and incorporating that with my chiropractic knowledge, working with these golfers has been huge and people really, really enjoy that.
0:42:52 – Jeff Pelizzaro
So yeah, I mean just being able to. Well, first of all, I'm sure that your clients are excited to kind of watch what you're doing. You know when you go out and play like they're excited to see how you did, but you know being able to talk the language, being able to understand what they're talking about. When they go out and they come back and tell you how great they shot or how terrible they shot, what would you say are some of the biggest things that have impacted your golf game from your personal career, knowing what you do. Now you know maybe what would you have liked to instilled in younger Zach that you now know and you're like, hey, this is a big deal and this is either helping or that was hurting.
0:43:29 – Dr. Zach Cutler
Definitely so. When I was in high school, leading into college, I definitely wish I went through this TPI process and really got to know how my body moves and what exactly you know what a personalized program for myself would look like. I wasn't as knowledgeable back then, with that Understandable high school going into college not really sure what I'm doing. But now, knowing all this and continuing to learn, I'm incorporating into my workout programs and I'm incorporating into my golf game and you know I see results. So the biggest thing right now in college, my driving wasn't the most, it wasn't the best aspect of my game, it was more a short game. Now I'm actually incorporating a little bit more power moves into my workouts and hitting the ball actually further now than I did ever I did in college so, and it just makes it more exciting and more fun as well.
0:44:28 – Jeff Pelizzaro
so what did your training program in college look like? Did you guys have a dedicated coach for the team?
0:44:34 – Dr. Zach Cutler
We had a strength and conditioning coach, not specifically for golf, it was a combination of a few other teams in college, so we did a lot of core work, we did a lot of legs, but it wasn't totally designed for golf and that's where I wish, you know, the knowledge I know now I could really help out. Thankfully, since then they've kind of re-amped the system in their strength and conditioning program that it's veered more around TPI and exactly on what each golfer needs, and the team has really improved even since I've been there. So it's really cool to see this stuff works. I incorporated my workouts and my routine and it shows results for sure.
0:45:21 – Jeff Pelizzaro
Practice wise. Since you have this facility at your disposal pretty much, you know what does it look like. Are you able to get out and actually put some practice and time then out there. Or I mean, I know you're running crazy with sessions and clients and stuff like that too.
0:45:34 – Dr. Zach Cutler
So a lot of people think I have all the time to practice and this and that which. It's a great facility, but definitely busy up in the office. And during lunch I try to go down the track man's hit some golf balls and get some numbers that way. But most of the practicing is usually done on, usually in the evenings after I'm done with work and on the weekends. But I'll try to get out when I can, so that's for sure.
0:46:02 – Jeff Pelizzaro
It's funny. We were talking about this big Nashville trip that we have coming up and I've got a buddy that's coming in from LA to go on the trip and we haven't seen each other in a long time. I think we've only played golf with each other maybe once a decade ago and we're trying to figure out. I'm like what's your handicap? And he doesn't have one. And I'm like all right, we gotta get you sorted out. And he's like what's yours? And I'm like I'm a 12. He's like, really. I'm like I'm perfect proof that working in the world of golf doesn't mean that you play a lot of golf.
And I think that probably pull any of the instructors over at FGLC and they'll probably all say the same thing Like we're working here all day, the last thing we're doing is spending a ton of time. So for all of you out there that have friends that are golf instructors or golf fitness pros like realize that many times it's working with the golfers most of the time and rarely is it us getting out, and so hopefully we're trying to practice what we preach, but it doesn't always happen that way 100%, 100%.
0:46:59 – Dr. Zach Cutler
So and I wanna go back to like in regards to thankful with my golf game and getting into that where it's been now and along the help with my family, my friends, but also Nathan Carnes, pga secretary now. He's been a huge help with junior golf and my tournaments growing up. So he's over here at Wing Haven Country Club and a great person and a good golfer himself, so he's been a huge influence growing up for sure.
0:47:30 – Jeff Pelizzaro
What do you have on your golf radar? Any trips, anything like that coming up soon?
0:47:34 – Dr. Zach Cutler
Yeah, so I have a trip with a couple golfers I work with, along with some family friends, and we're gonna go to TPCD Run in two weekends and play there for a couple rounds and love that course, for the John Deere Classic is at not only a few hours away from here. So that's the last really trip for this year and hopefully we can get out a little bit more next year.
0:47:59 – Jeff Pelizzaro
Cool. Do you have an epic round that you remember as like your best day on the course? You're kind of like blackout mode and went crazy.
0:48:07 – Dr. Zach Cutler
Definitely so, actually that second round of the USAM qualifier.
0:48:11 – Jeff Pelizzaro
so Good place to have it.
0:48:14 – Dr. Zach Cutler
Yeah, and I've shot 66 a couple times, but this one was definitely the best. So nine birdies, six under 66, but it kind of hurts me a little bit. Remember I double bogeyed that last hole so it was close. But you know, and that's where the experience of that eight hole playoff I you know, looking back at it now I mean that was huge. So just the mental aspect of it and just keeping in that grind so helps me not only for golf but also for, you know, my job and work and life and everything.
0:48:47 – Jeff Pelizzaro
So mm-hmm Cool. All right, brother, we're gonna finish up with our traditional questions here at 18STRONG. So first one Caddy Shaker, happy Gilmore.
0:48:55 – Dr. Zach Cutler
Happy Gilmore. Yes.
0:48:57 – Jeff Pelizzaro
Hockey background young guy, that's kind of the 100% the pattern that I typically see One of the movies you grew up watching, or A little bit, you know, not too often I actually.
0:49:09 – Dr. Zach Cutler
So yes, golf, but I'm a big miracle fan. So the hockey team there, usa, so that's definitely a big part of it. But happy Gilmore, definitely the hockey side of it I enjoy.
0:49:22 – Jeff Pelizzaro
So All right, so you can pick your walkup song. What's your walkup song to the first tee box?
0:49:28 – Dr. Zach Cutler
So growing up it was hockey locker room kind of pump up music and some rap, some EDM. So now it's actually by, I think, drake, and a little baby wants and needs it's called, so you should play it sometime. It's a good one so.
0:49:45 – Jeff Pelizzaro
I'll have to ask my 15 year old son, yep yep, to play that with him. Side question I didn't prep you with this one Hockey. Being a hockey player, what's your favorite hockey movie of all time?
0:49:54 – Dr. Zach Cutler
Hockey movie. Oh a miracle. Yeah, that's for sure. Sorry, you said that, Yep.
0:49:59 – Jeff Pelizzaro
Any, have you ever seen the movie Youngblood?
0:50:02 – Dr. Zach Cutler
I haven't. I've heard of it. Okay, all right, I have homework for you, okay, okay.
0:50:06 – Jeff Pelizzaro
Sounds good. Sorry, I had. Youngblood on the mind and I knew you just said miracle, but I basically wanted to get to Youngblood.
0:50:13 – Dr. Zach Cutler
Yep, yep.
0:50:14 – Jeff Pelizzaro
All right. Is there a book that has meant a lot to you, something that you've read and that you've learned a lot of lessons from, or that you tend to really recommend to people? Golf wise, life wise.
0:50:25 – Dr. Zach Cutler
Yeah, so this would definitely be more life wise, not just golf wise, and I think you can take different aspects of it of how you want, but a pretty well-known book Rich Dad, poor Dad and there's so many different aspects of that book that you can take away into your own life and anyone's life and it really opens up your eyes and your mind about things and I think that can really help you move forward and keep progressing onward.
0:50:53 – Jeff Pelizzaro
Cool, still trying to get my son to read that one.
0:50:57 – Dr. Zach Cutler
So it's huge now, audiobooks I read the book, the hard cover of it, but audiobooks now driving around pop it on in the car and that's been huge for me as well.
0:51:09 – Jeff Pelizzaro
so road trips huge Ride along university all right. All right. If you could pick a dream for some anybody in the world past present, who would that be?
0:51:19 – Dr. Zach Cutler
Yeah, I would probably do. I would probably have Rory Macaroy, tiger and my dad.
0:51:28 – Jeff Pelizzaro
probably would be the four of us, yeah, so All right, so say, we have the 18STRONG Jet, we've got it fueled up, ready to go. Your bucket list course that you're like, I'm going there today.
0:51:41 – Dr. Zach Cutler
Mm-hmm. So it's actually believe it or not like a tough one between, and pretty common, st Andrews or Augusta, so that's probably pretty common.
0:51:52 – Jeff Pelizzaro
I mean, there's many courses that I would like to play, but those are the two main ones for sure I'm giggling, because we recently had a guest in here and I said all right, you can pick your bucket list, but it can't be St Andrews, can't be Augusta.
0:52:07 – Dr. Zach Cutler
Because I know everybody wants that one.
0:52:08 – Jeff Pelizzaro
So if you, had to pick a third one. What'd you think?
0:52:11 – Dr. Zach Cutler
Oh, let's probably. It would be neat to play, probably Pebble Beach. Yeah yeah, pebble Beach yeah, I would say that so. Or maybe Shadow Creek. So Most expensive golf course on the planet, I would say so.
0:52:33 – Jeff Pelizzaro
All right, is there a social media account that you've really been digging lately? Doesn't have to be golf, can be anything but that. You would say like hey, you guys should go follow this account for whatever reason. Funny, you get good info whatever you like for.
0:52:46 – Dr. Zach Cutler
Yeah, so I'm kind of getting more into the social media side in regards to following accounts, and I like to follow a lot more of business and finance accounts, not only just golf, fitness and golf accounts, but there are a few out there that I enjoy looking at and it's more of just like personal finance. It's a podcast as well. It has its own Instagram account. I believe personal finance podcast would be it so, and that's more just life and learning about finance, about business, any business, and I think that's huge.
0:53:20 – Jeff Pelizzaro
So yeah, as a entrepreneur, business owner, it makes a ton of sense. All right, last one what's the best piece of golf advice that you've ever been given?
0:53:30 – Dr. Zach Cutler
Definitely. So all of it have fun, definitely. And I got into a point where I feel like a lot of golfers do, where you're working hard, trying hard, you get on the course and it's not really going how you want and you're getting frustrated and you're out here playing golf and you have fun. You're out here, you're supposed to enjoy this and I think once people realize you're on the course, you have fun, you loosen up, you're actually gonna play your best golf as opposed to being in your head.
0:54:04 – Jeff Pelizzaro
So I would say have fun. Great advice, all right. Where's the best place for people to go find you? Follow what you're doing. I know you're putting a lot of stuff on social media. Now these guys are getting it rolling.
0:54:14 – Dr. Zach Cutler
Yeah, so at FGLC Performance it's on Instagram and then Facebook. Dr Zach Cutler on Facebook, so it kind of goes hand in hand. Put a lot of movement videos on there as well, a lot of videos in regards to what we're doing in the office and treatment-wise, how we correlate things, and that's probably the biggest platform I would say. I would say Instagram. So, yeah, awesome.
0:54:43 – Jeff Pelizzaro
Well, dr Zach, thank you for coming on, really appreciate your time and I loved it. Your servicing the people of St Louis in the golf world. It's cool to have somebody here that to be able to collaborate with and work with, and I've heard such great things about the work that you're doing and just the mission of helping golfers get stronger, play better and just be the best Tain free golf.
0:55:05 – Dr. Zach Cutler
Yeah, 100%, all right. Thanks brother, awesome appreciate it.
0:55:11 – Jeff Pelizzaro
Thanks for listening to the 18STRONG podcast. Don't forget to go follow us over on Instagram at 18strong, and if you found this episode helpful and wanna help us spread the 18STRONG mission, we'd really appreciate if you shared with your friends. Train hard, practice smart and play better golf.